Today, I celebrate the first day of Spring by wearing my vintage 80's Victor Costa Black Avant Garde Hot Pink Dress paired with Gojane shoes and F21 earrings. This photo shoot was abrupt. My 13 year old niece, Aliza came to visit us and I wanted to redo the first photo shoot I did with my husband yesterday. To me, he's a good photographer so I don't want you to get the wrong idea. It's just difficult because when we do photo shoot we both keep an eye on our terrible two's, Mr.Freddy. It's perfect timing, Mr.Freddy's sound asleep and Aliza's so kind to take photos of me. Thank you so much, Aliza!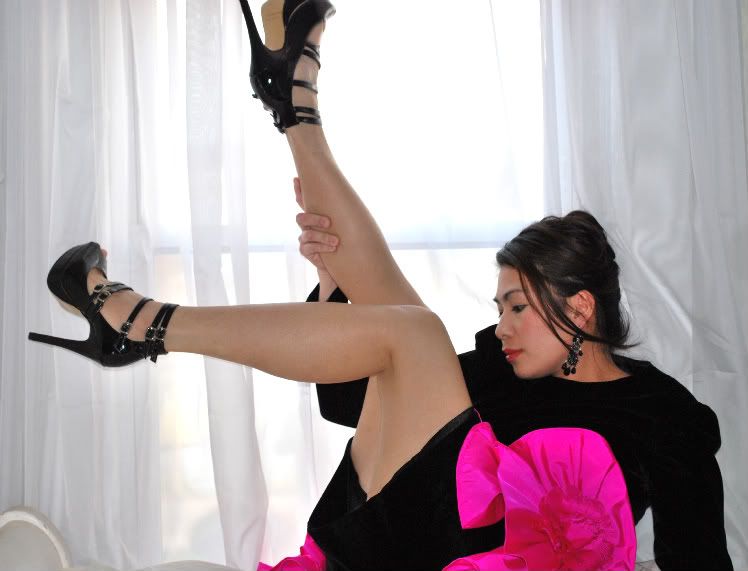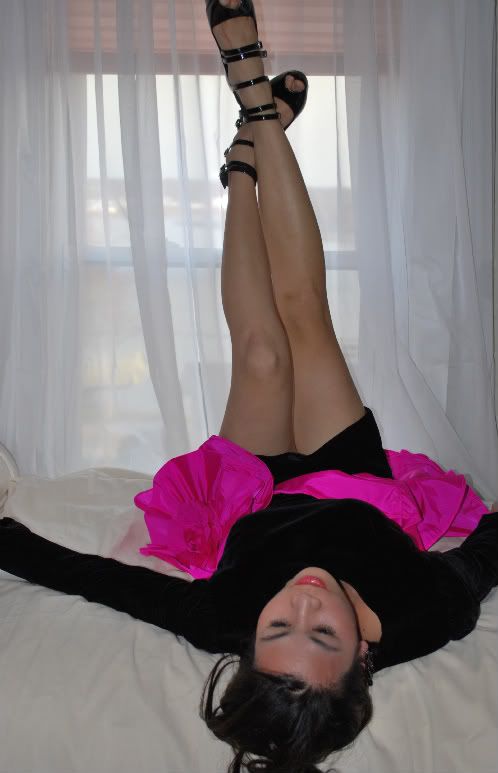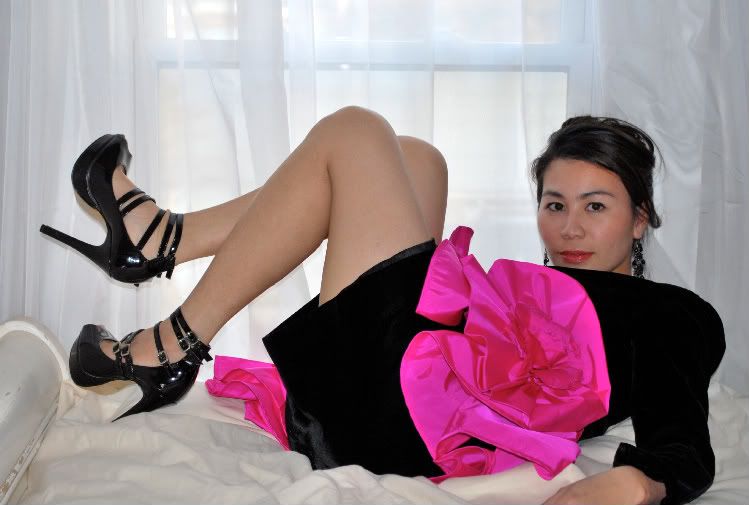 And I wanted to include a couple of pictures taken by my husband.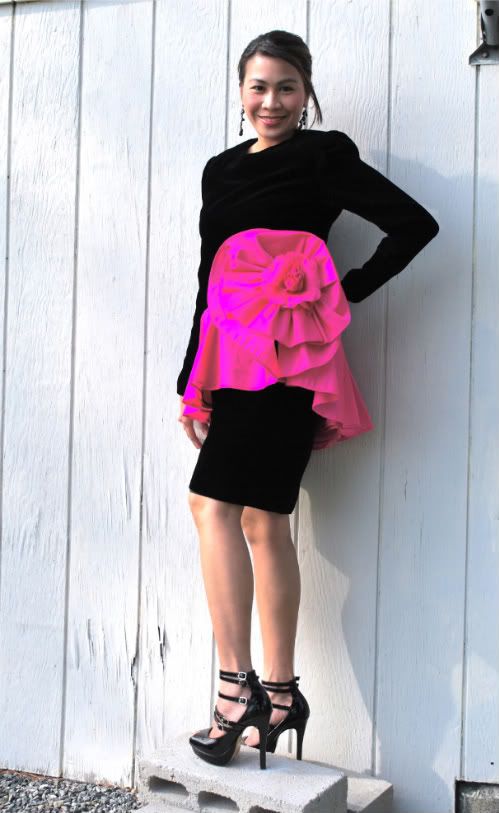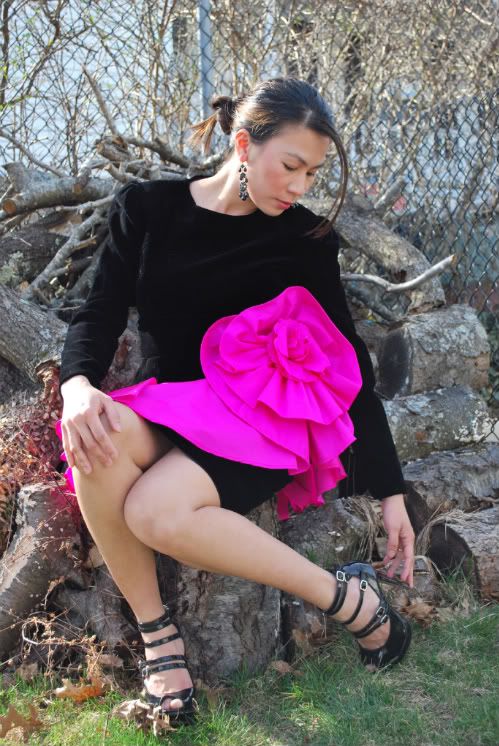 Spring is officially here. The weather is warm and the sun is out. Mr.Freddy's not stuck around the four corners of the house anymore. He's been playing outdoor and does more activities -playing and running around the backyard/at the park.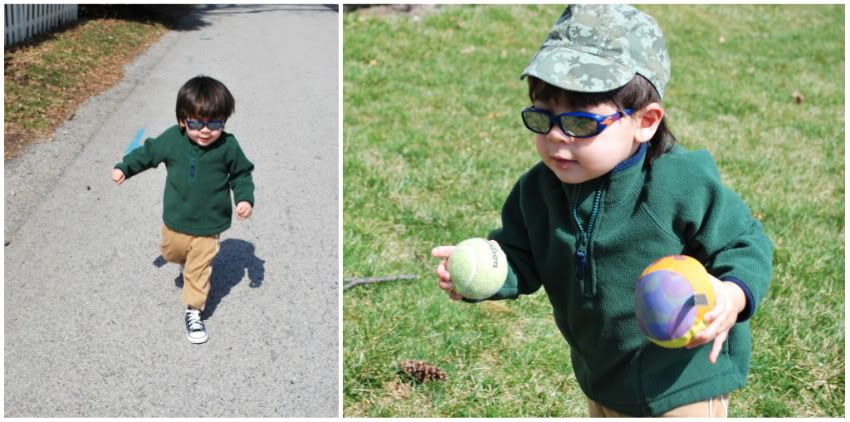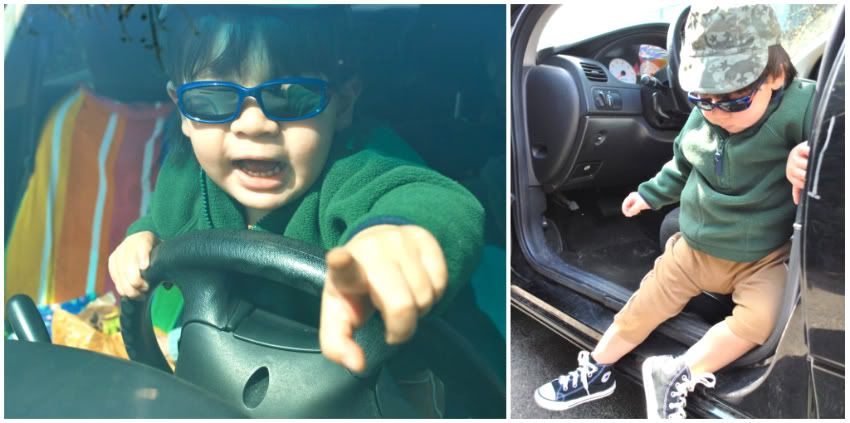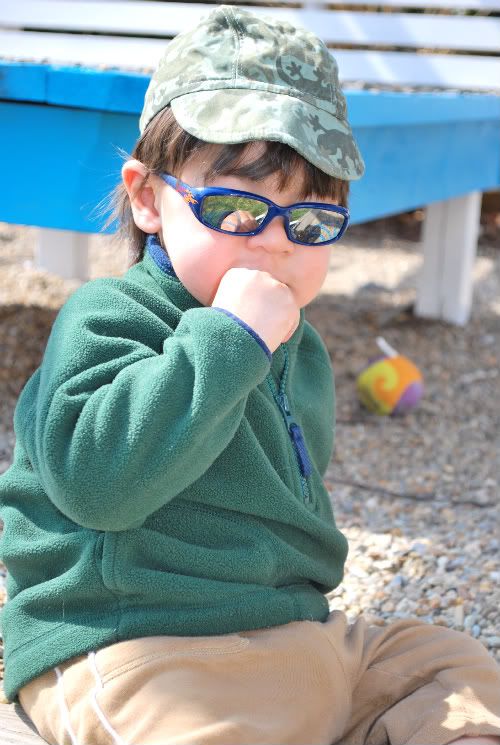 To everyone, thank you very much again for the lovely and heart-warming comments. I know I am very left behind on answering emails/commenting back/visiting your blog. I am trying my best to answer you'll.