I love being a mother. Every day is a new journey, a new discovery of things for me and my son. Every day, he makes me happy seeing him grow. Every day, he gets curious with the things he sees. And, day by day he does all these things with curiosity.
Mr.Freddy found his new favorite place to play at home- in the toy box. I bought this plastic box so I could put away his toys after he finishes playing with them and wanted everything looks organized but it becomes his tiny playground/crib. Nothing else I can do to him as long as he's happy and safe let him be.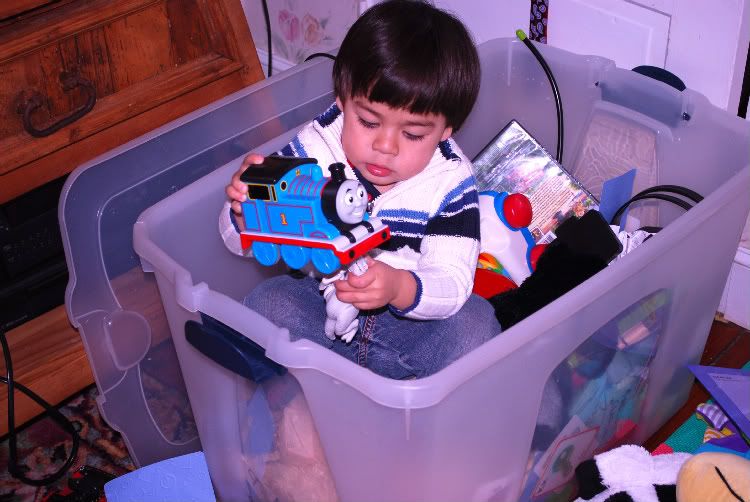 Thomas The Train- One of his favorite toys aside from Cars, Lightning McQueen. He calls it
''choo-choo"
.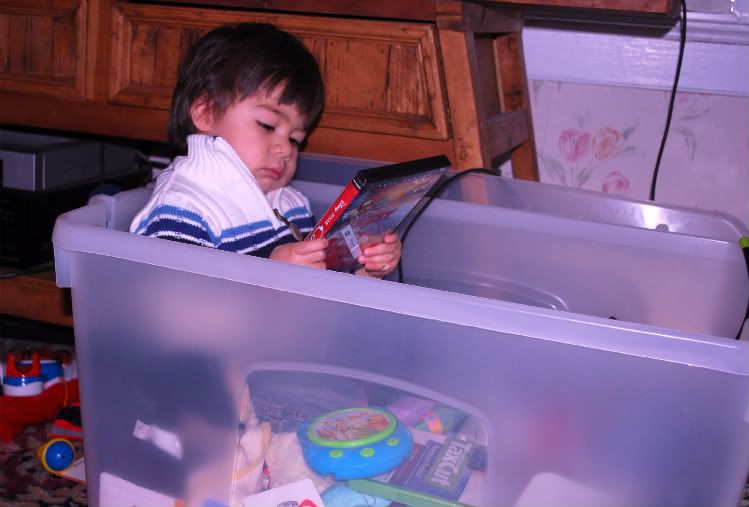 Looking at the Cars, Lightning McQueen CD.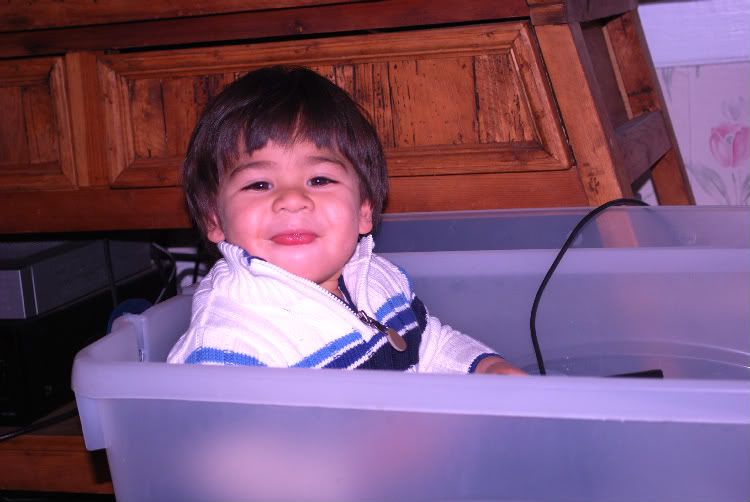 Showing his tongue with a smile.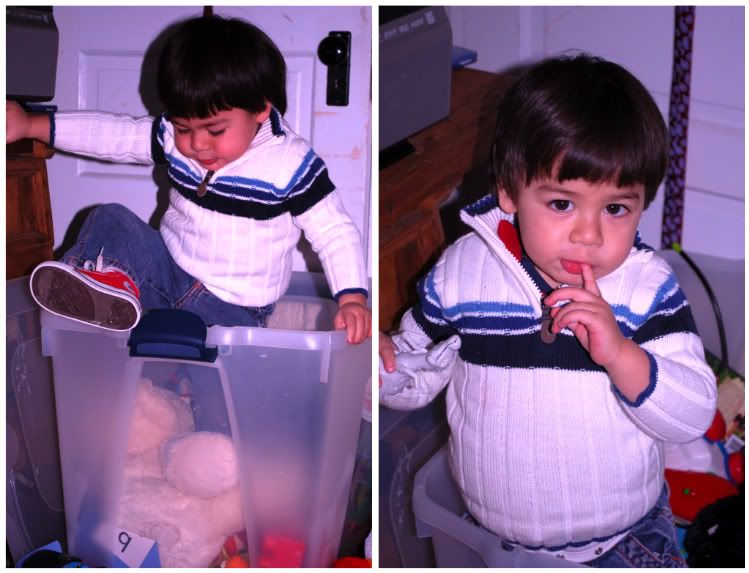 He's telling me,
"Ssshhhhh"
, means "Quiet, Daddy's sleeping".
Then today, I found Mr.Freddy sleeping in his toy box cuddling a teddy bear. He's a very independent child- I don't put him to bed/ to a morning nap anymore. He sleeps by himself as long as he has his favorite pillow (he calls it
''peow"
). It means a lot to him, we shared this pillow so every morning he wakes me up since he's up earlier than me and takes it away from me and he will start pulling it around the room.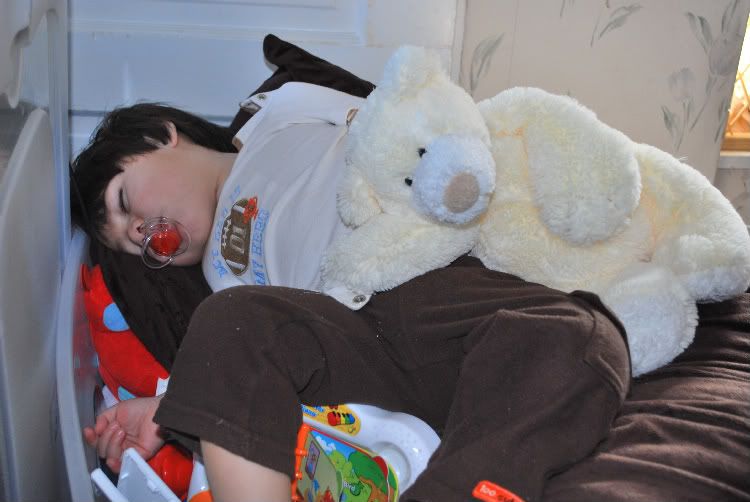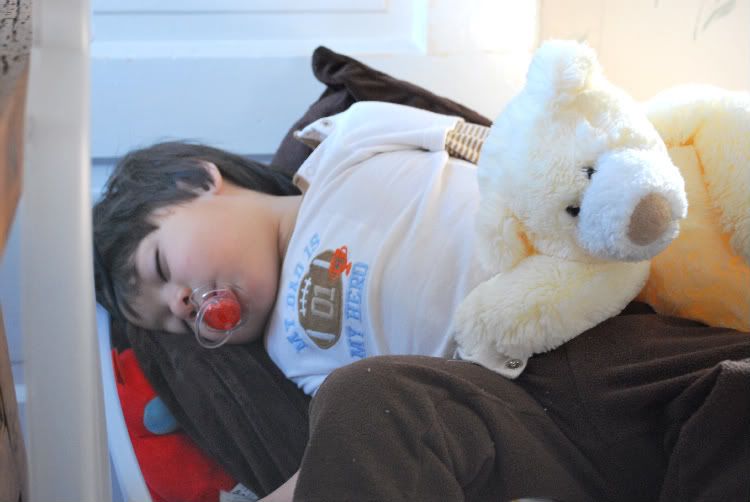 These photos are part of my
Sightseeing Tour
. This is the 2nd outfit photo shoot I did in a day. I can't remember any brand of my clothes and boots. Lazy to get up to check them in my closet. All I remember, the shirt is a bday present from my husband, folded shorts from Marshalls and vintage eyeglasses.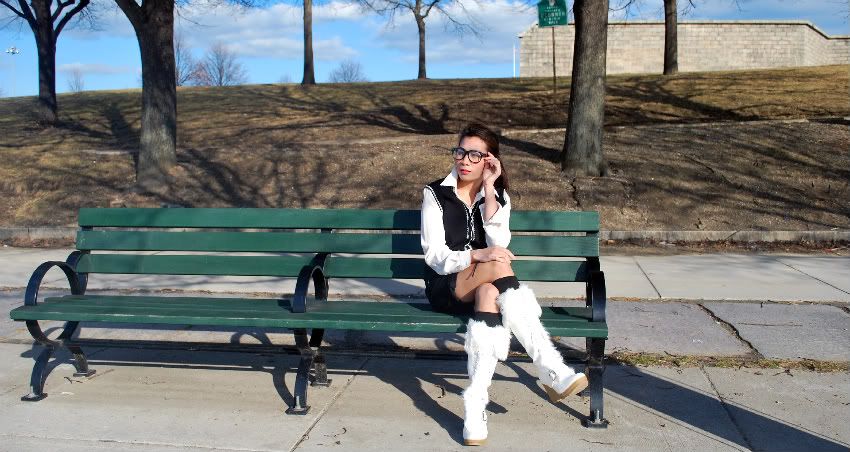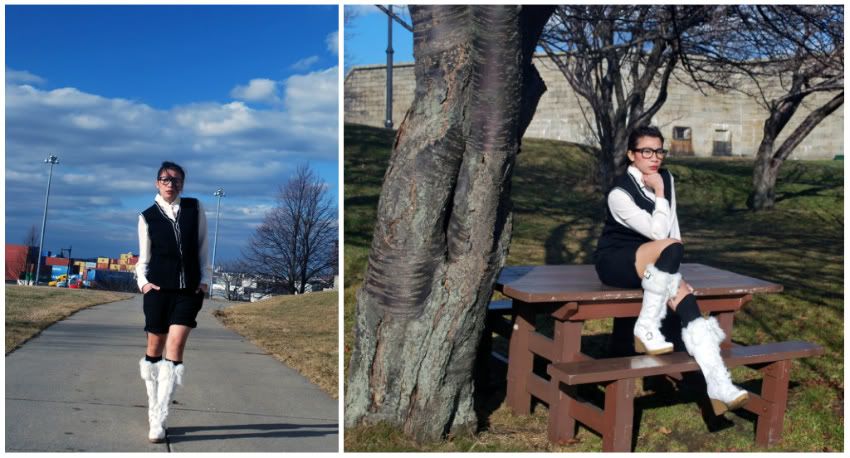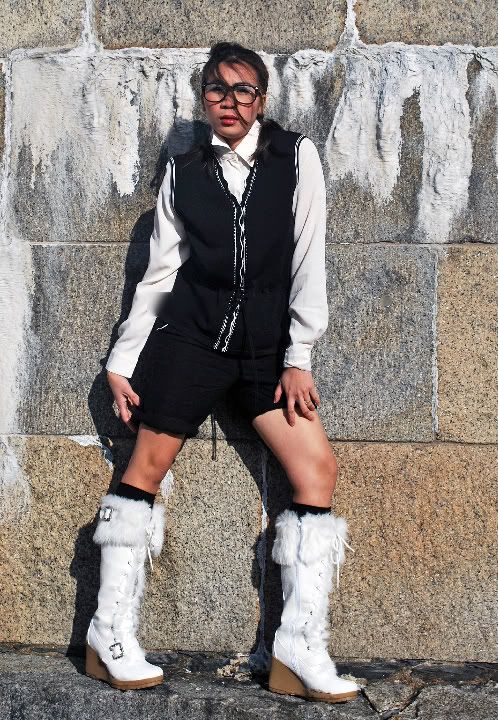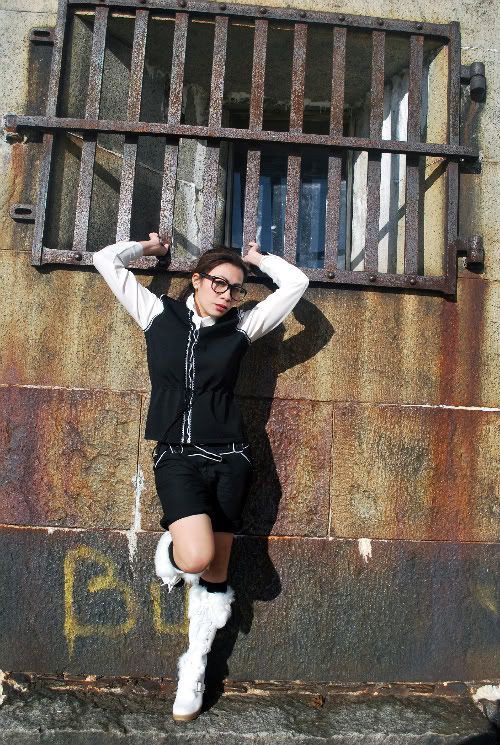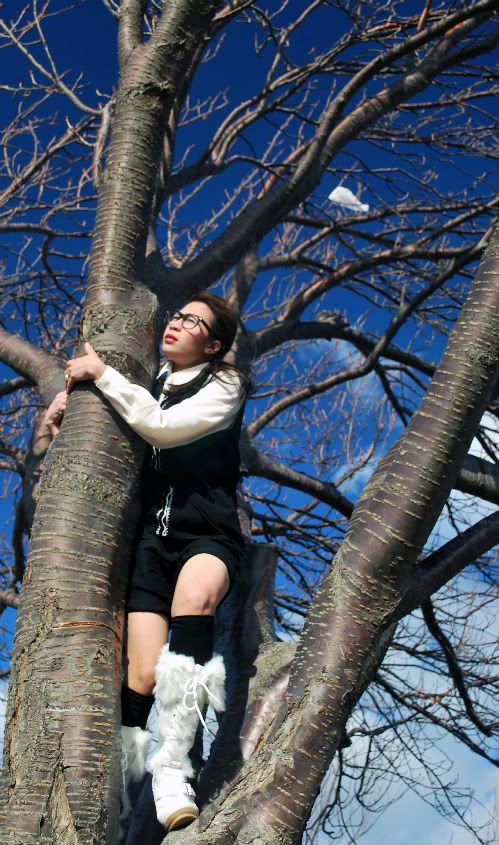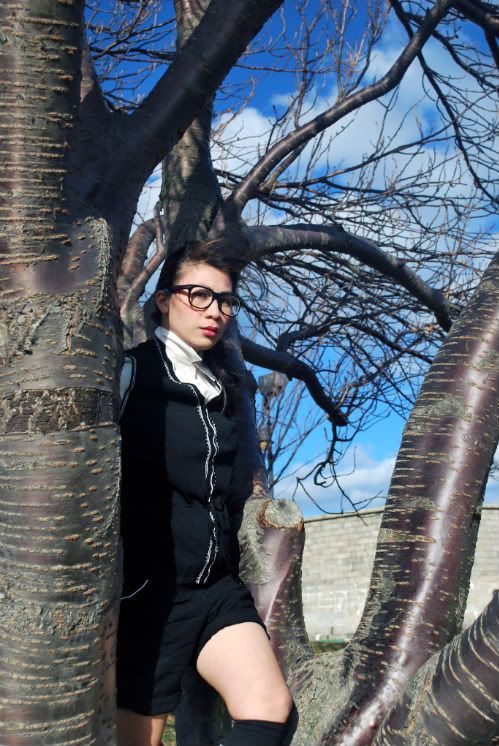 Thank you so much for reading and for the beautiful comments. Friends, I'm so sorry for not visiting you lately. I know I'm getting left behind but wait, before you know it I am in your blogo-home-sweet-home already.