Several months after giving birth to Mr.Freddy I thought I couldn't recuperate my pre-pregnancy weight anymore. I was hopeless. Most of my old clothes didn't fit me, either they are too tight on the waist or too small for my arms. I couldn't wear body fit clothes as it shows the layered fats of my belly. I was in no shape, like a barrel.
This is my pre-pregnancy look, wearing one of my pre-pregnancy dresses.
And today, I felt elated and finally I am able to wear my floral dress again. I have waited more than a year until they fit me. I paired it with pink Talbots jacket, Guess belt, the hat I bought from South Beach, FL and my favorite Gianfranco Ferre green boots.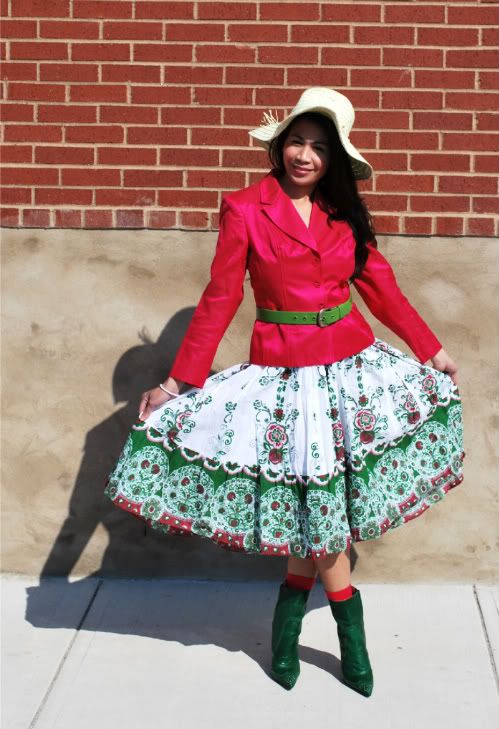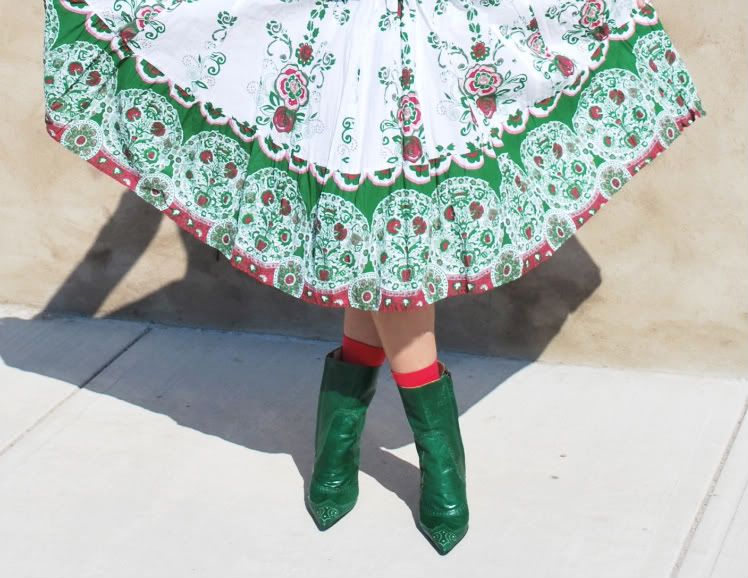 I love the neon pink socks given by my sister. Thank you, Sis!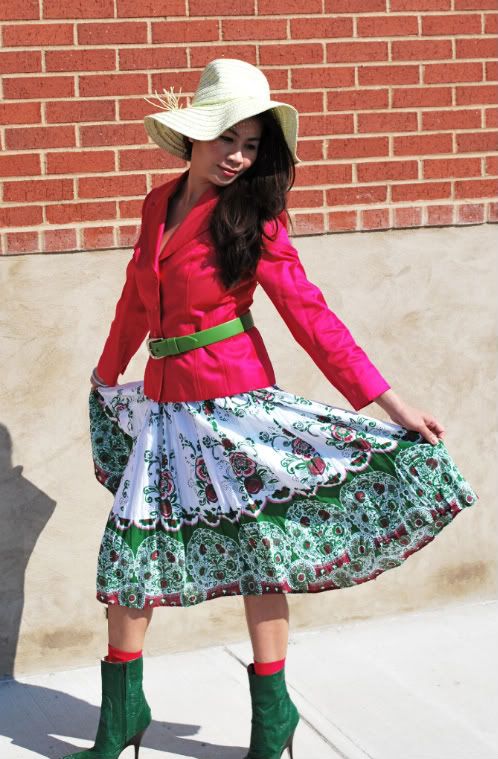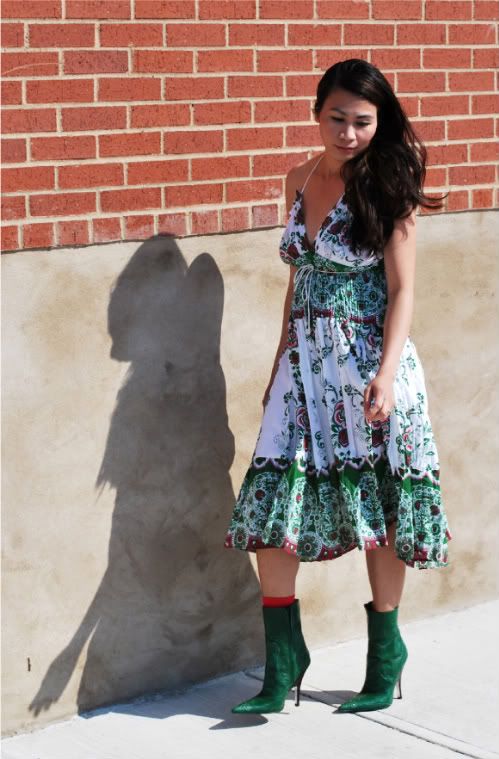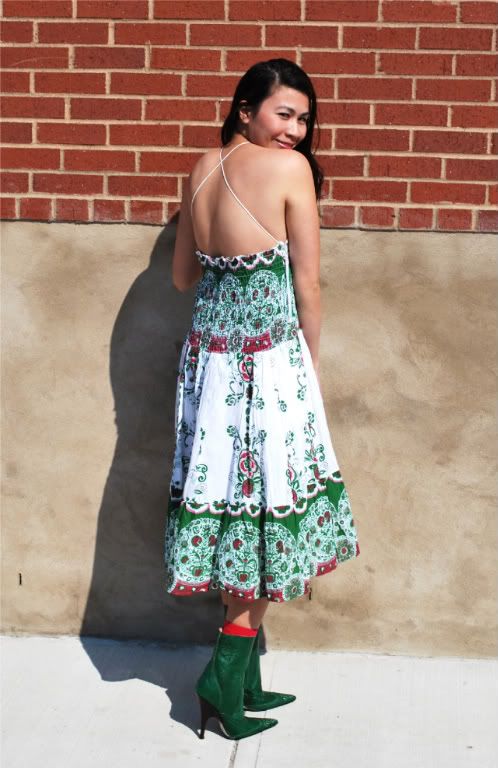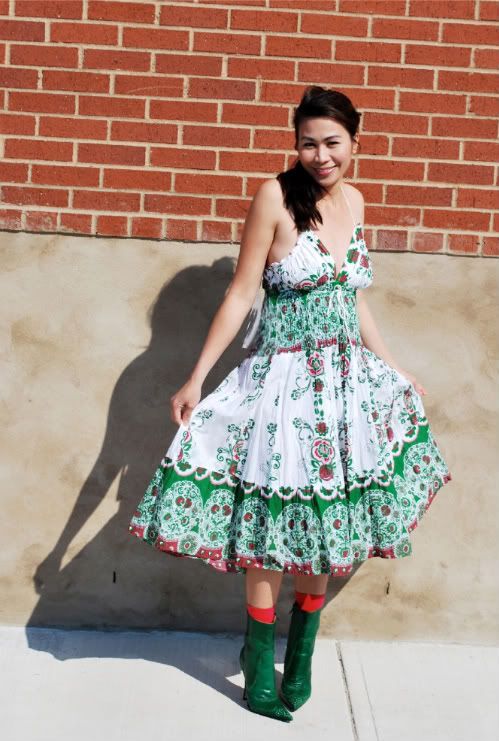 Mr.Freddy received a surprise from Daddy- a new bike. He's very excited when he saw it and doing the ''vroom, vroom" sound.
Though he has his new bike already, he really can't stay in one place. I caught him with my laptop and sticking his tongue out so I will not get mad at him.
To everyone, thank you so much again for the beautiful comments. Have a Happy Sunday!