It was 57 degrees today. It's just like Spring already. Everybody is out and about. We're just like everyone else taking advantage of the warm weather. We spent our midday at Scituate Harbor taking pictures as part of our family bonding. Hehehe...we had 300+ photos taken today so instead of storytelling I don't want to bore you, I will let these photos speak with you.
Talking about my outfit, I am so proud of myself that I made these patchwork pattern on the bottom of my jeans out of my flare Levi's and old jeans. I'm not very good at sewing nor have I tried to sew any clothes before. I can't believe I made it. I chose to match these jeans with Levi's denim vest, random white shirt, Michael Kors studded belt, vintage cowboy hat and pocketbook, and Delicious wedges.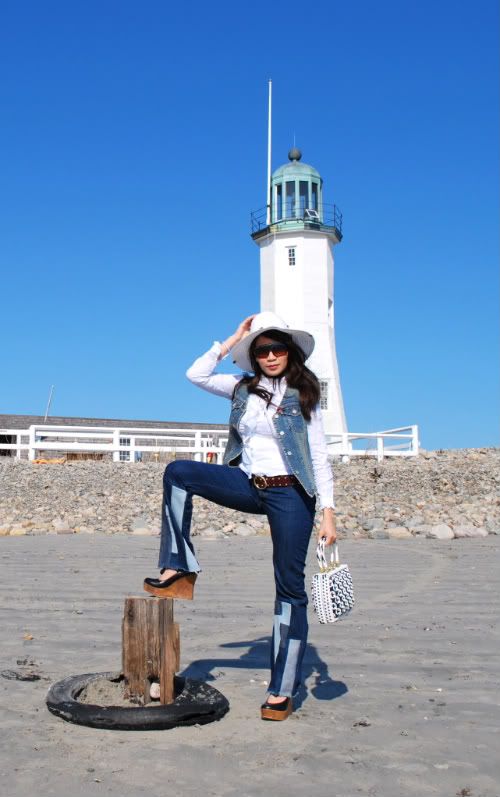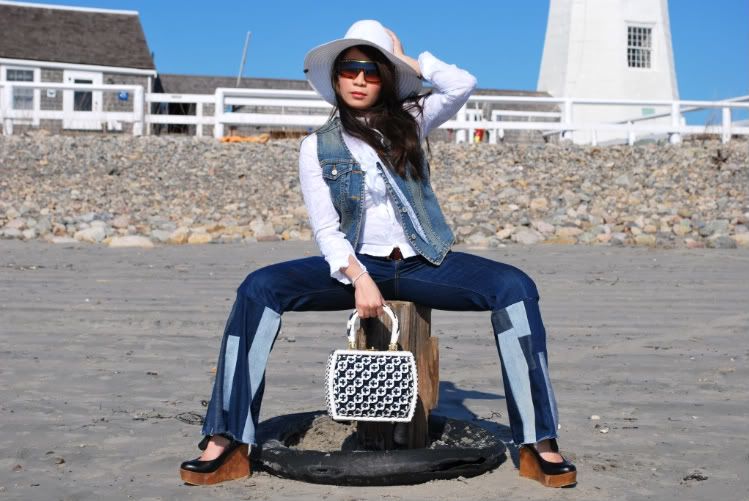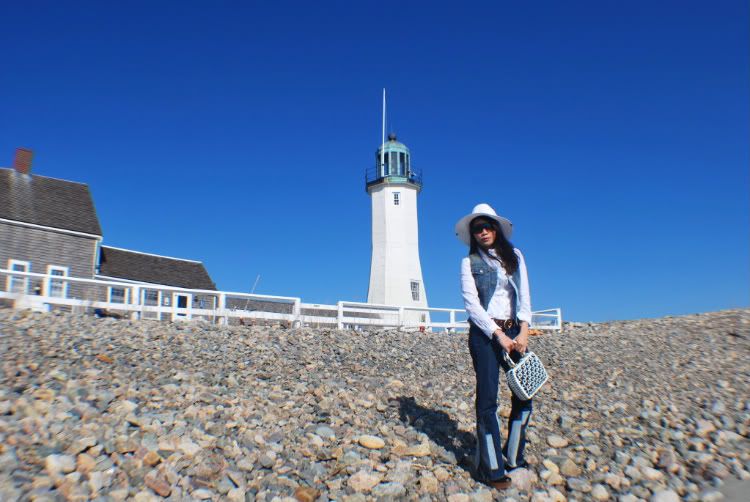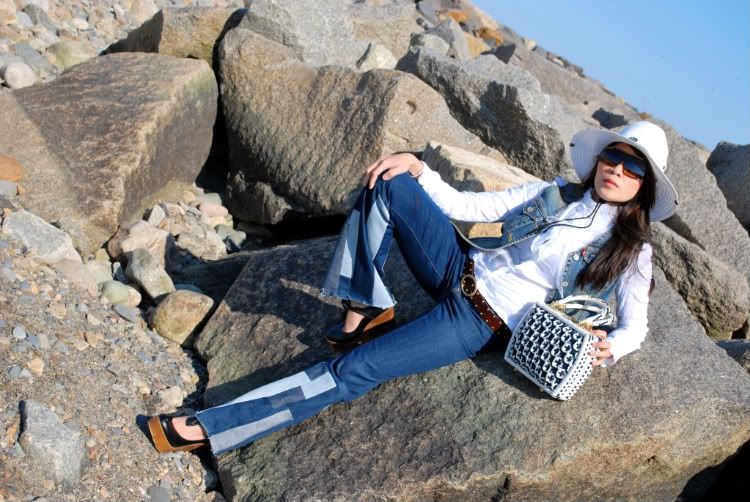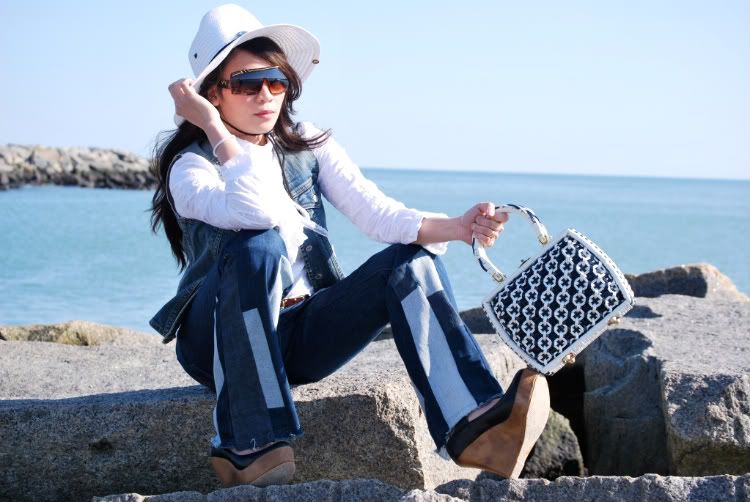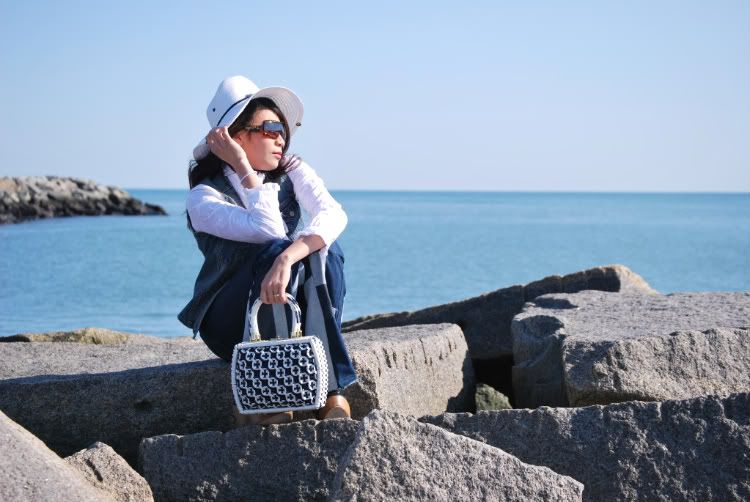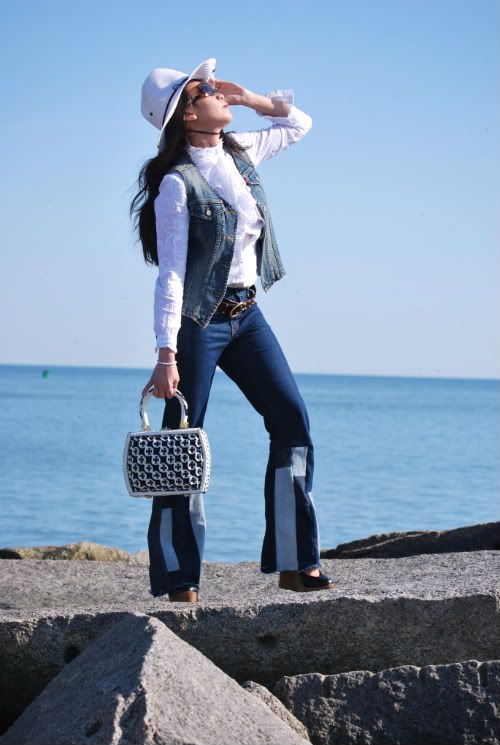 I had so much excess fabric so I made my son his patchwork jeans too. Yay, I can't really believe I can sew but my sewing skills are far from professional though. By the way, Mr.Freddy has new pair of Converse. This time, its black. I am going to fill up his shoe closet full of Chucks. He's wearing a GAP denim shirt and Tommy Hilfiger inside shirt.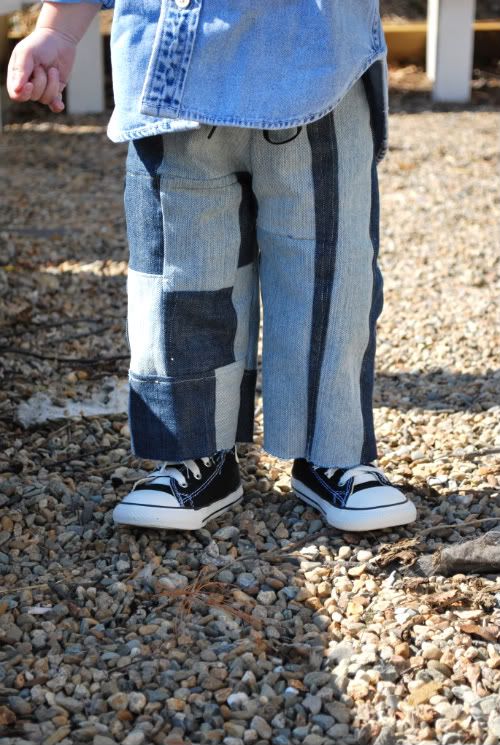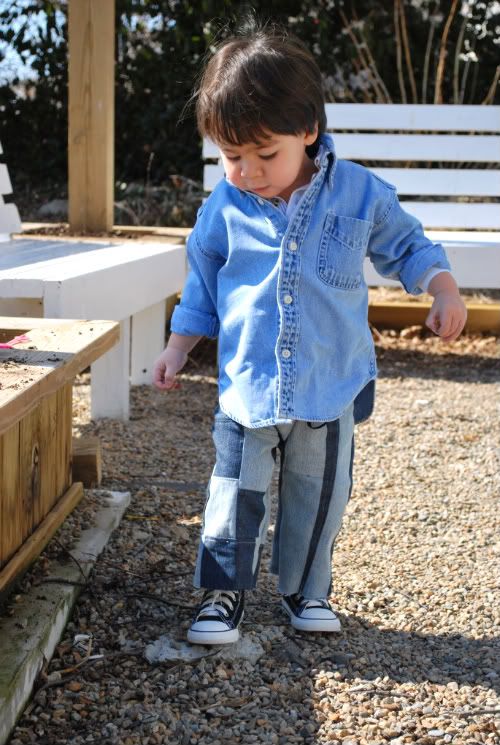 Of course, there's a Mom and Son photos to complete the day.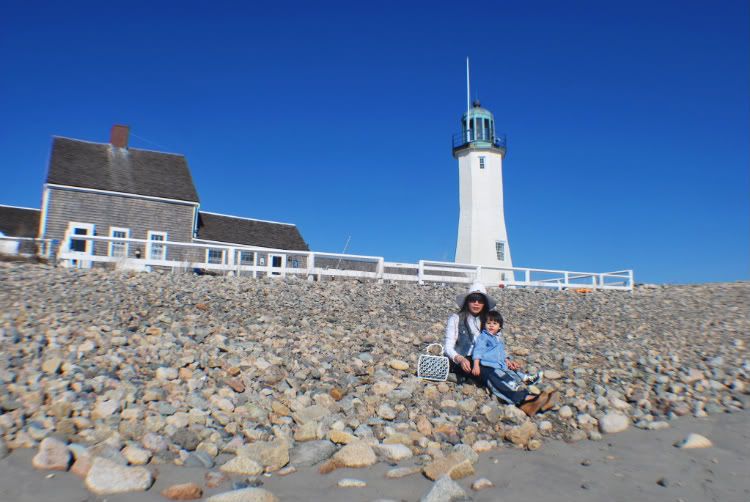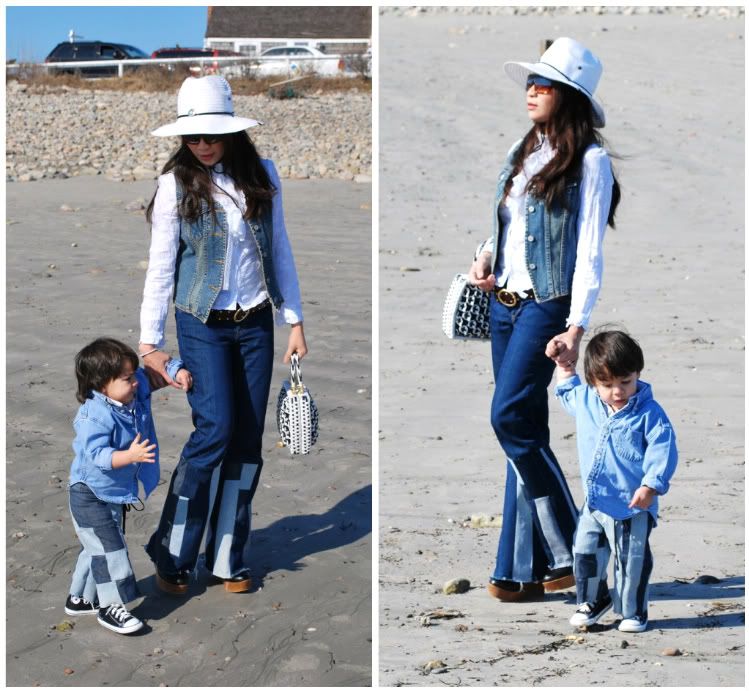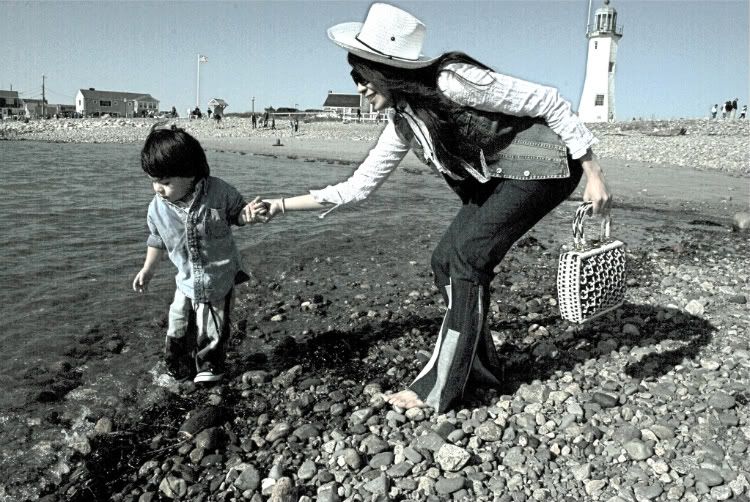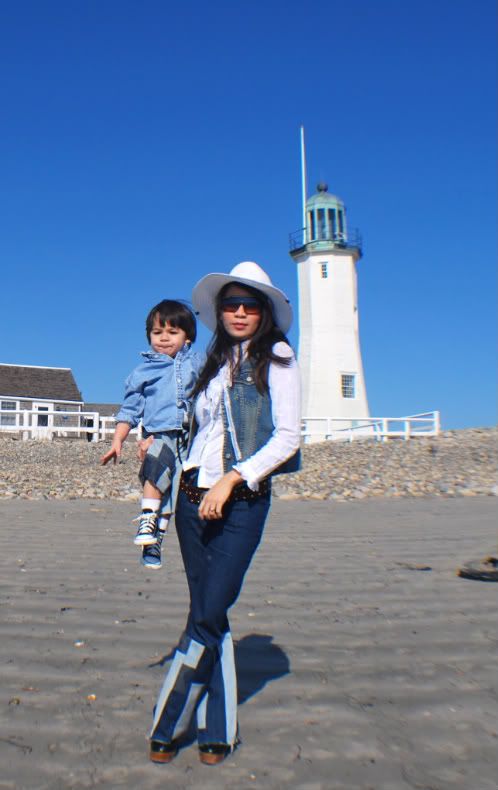 Once again thank you so much to my loving husband for being such our wonderful photographer and to everyone thank you for showing some love comments. Time willing, I'll be updating my blog twice/thrice a week. A lot of things to catch up on.
Have a great day!