We had a busy weekend. On Saturday, Mr.Freddy had been occupied on coloring Easter eggs with his cousins. He missed the Easter Egg Hunt today. Anyway, he will not enjoy it not until he's big enough to understand and what to do on Easter Egg Hunt. We just spent the half-day at the lake and took hundreds of photos (will share the photos on next post).
Here are photos of Mr.Freddy coloring Easter eggs. I made an apron for him out of his old pajamas and wore my chef's hat to match it.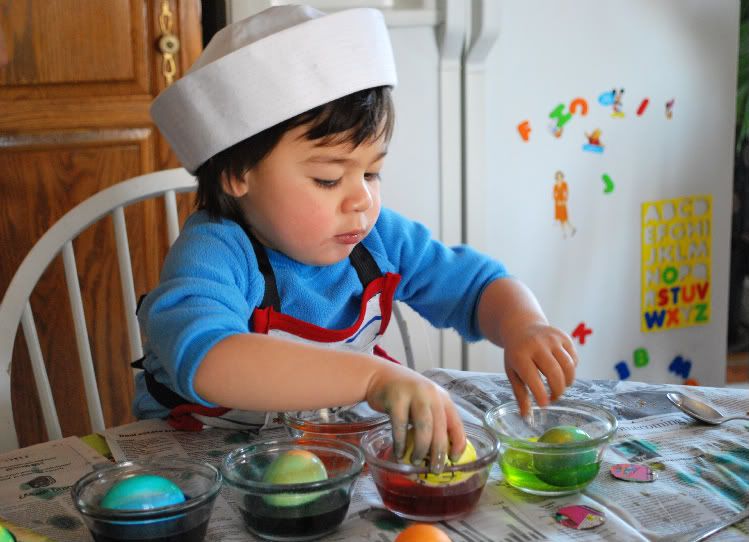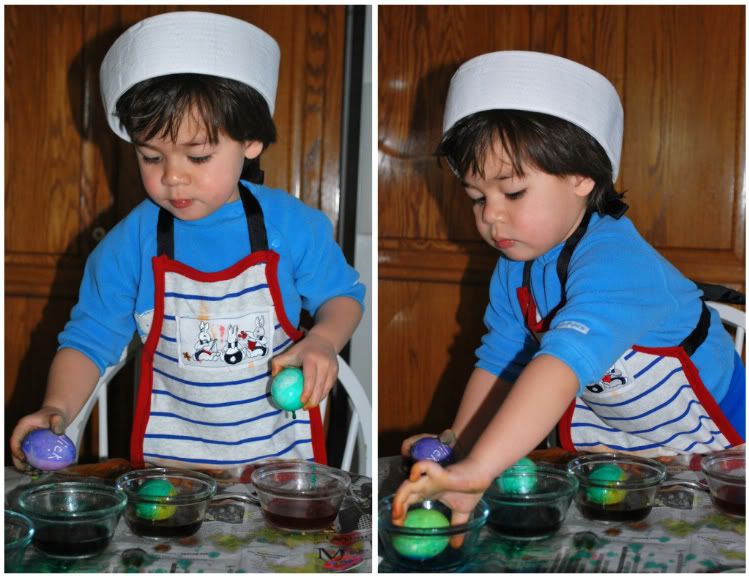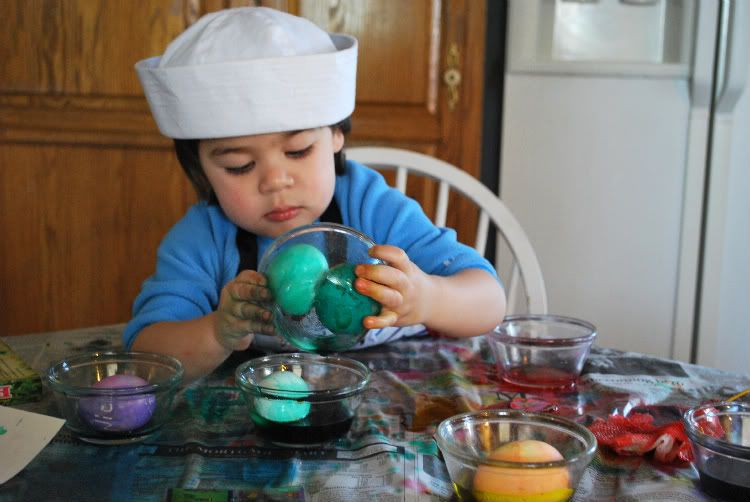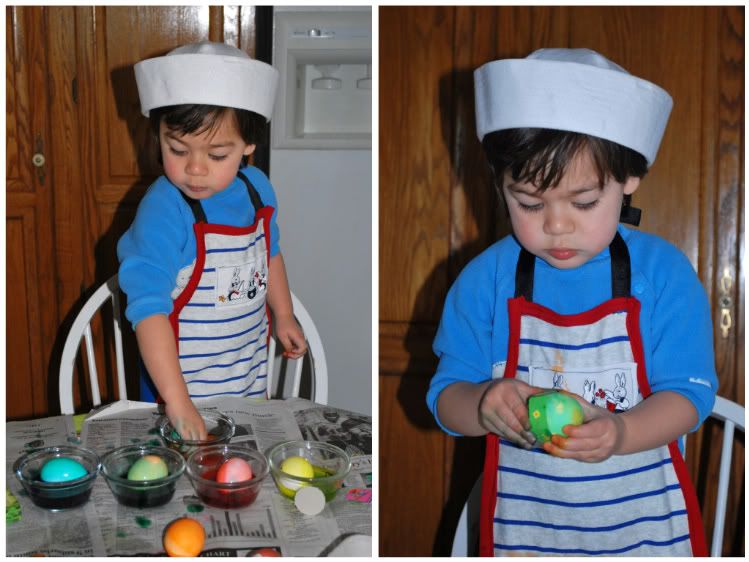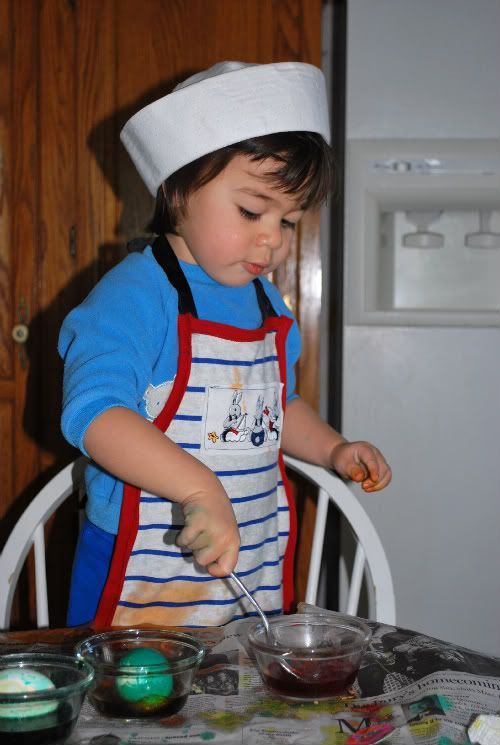 The coloring will not be complete for Mr.Freddy without dye tasting/food licking with an "Mmmmm'' sound scrumptious.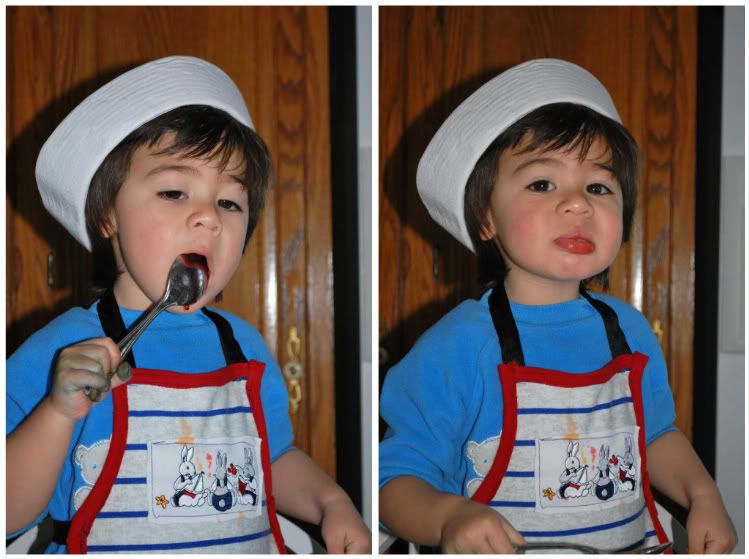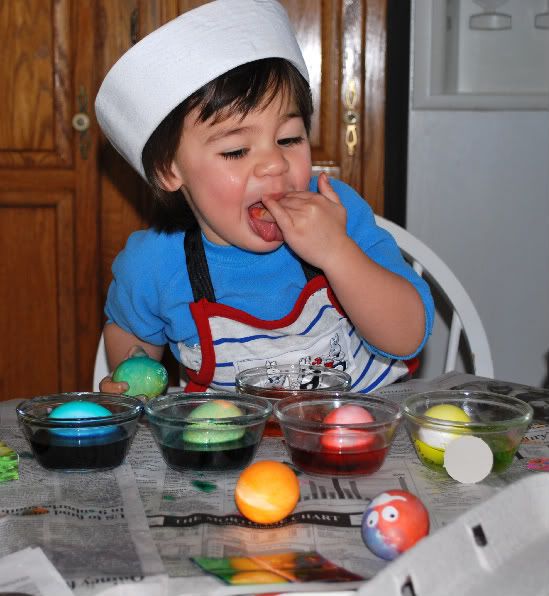 And please excuse for our eggs. Looks like they were in a war, huh! After coloring, Mr.Freddy threw them all over the place like he was playing a baseball.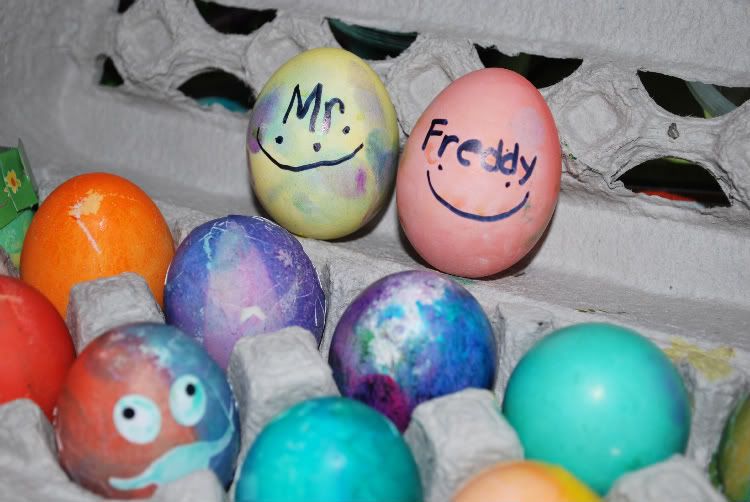 And we're missing a couple of eggs. Guess why? Oh no, Mr.Freddy's been eating them!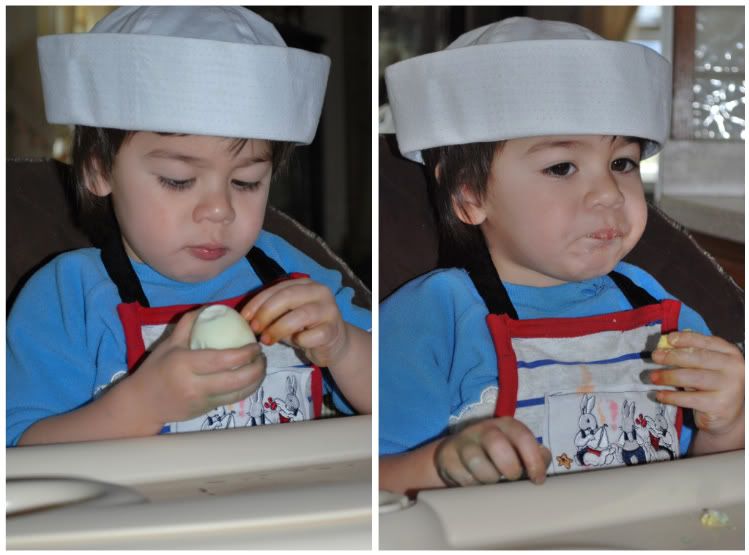 I'd like to say that my son never cease to amaze and make me happy. I love him so much!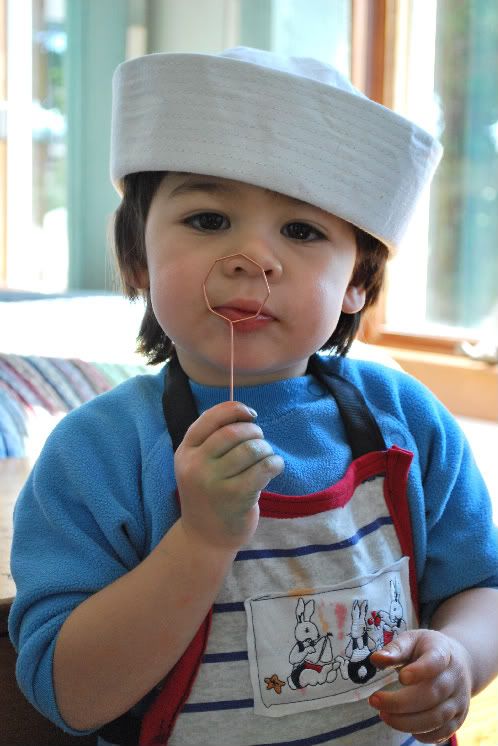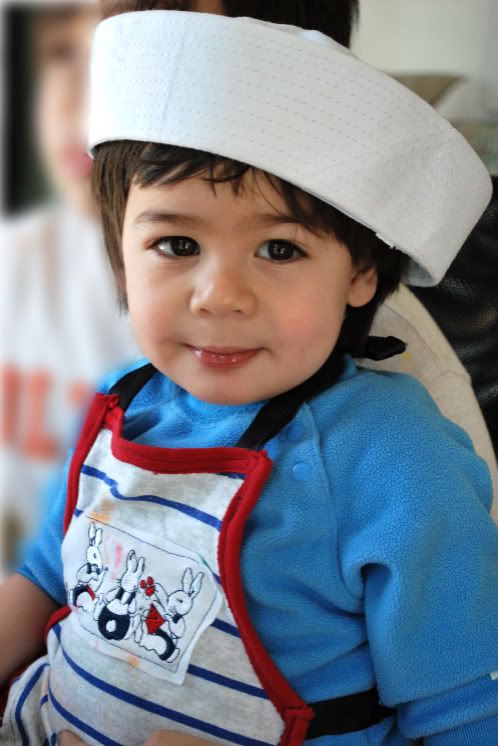 Happy Easter everyone! I hope you all have a happy holiday.