For every special occasion I don't want to miss taking photographs with my son as our memento. Seems like doing photo shoot with him became my passion already. I have his huge photo collection since birth but I haven't put them in an album yet and if I have to compile all of them I am sure there will be a mountain of Mr.Freddy's photo album.
As I promised here are our Easter photos and as I mentioned in the

previous post

we spent half a day at the lake enjoying the ethereal beauty of nature, blowing bubbles and feeding the wild ducks.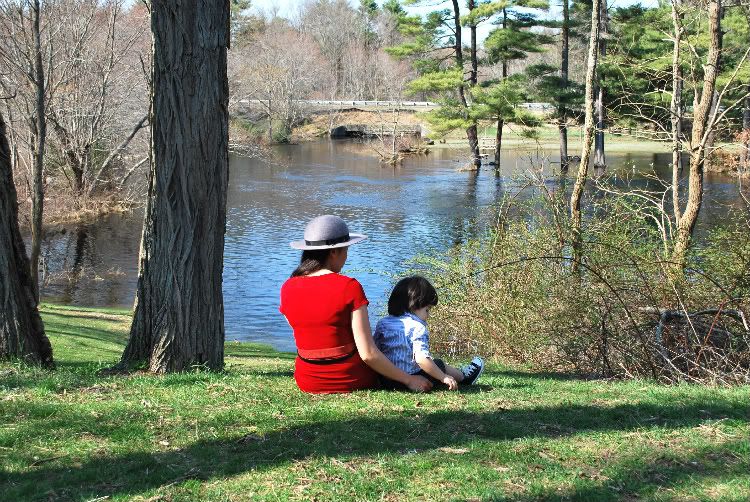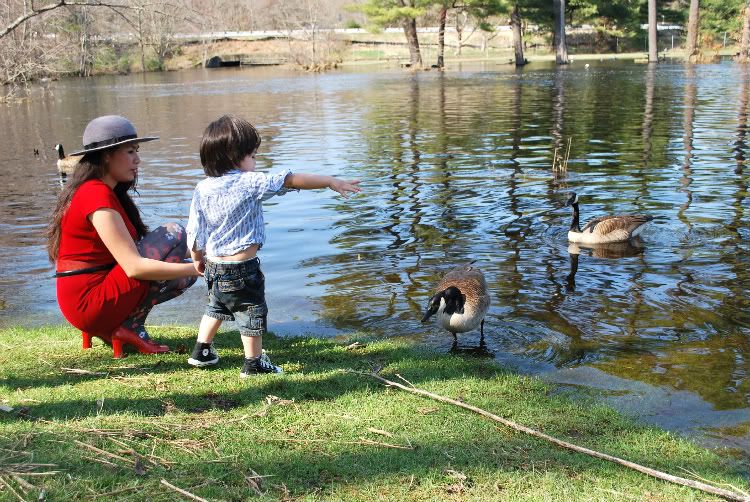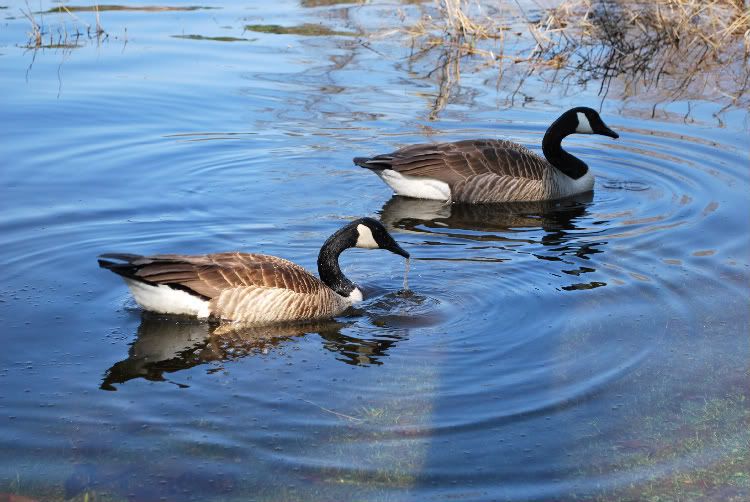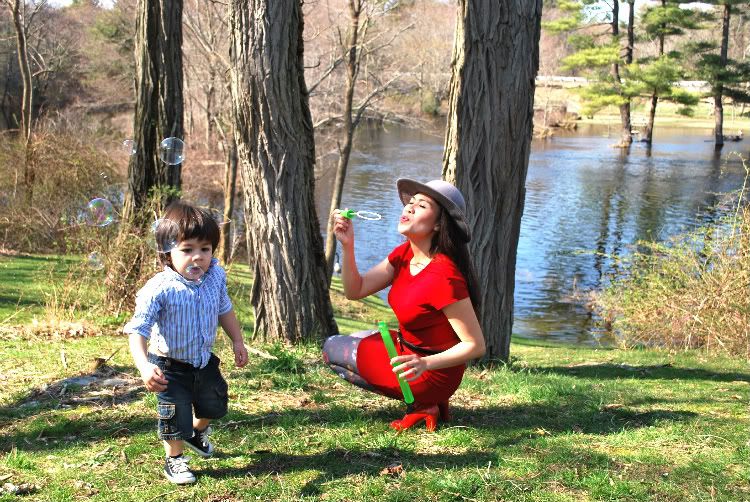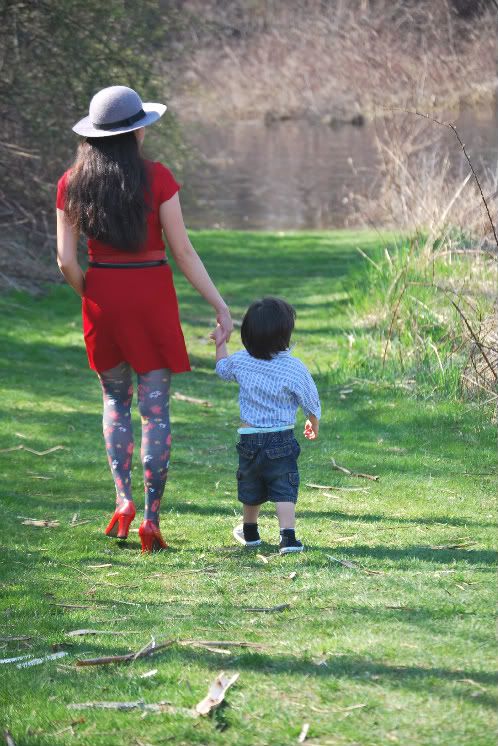 I taught Mr.Freddy blowing bubbles. Not bad for a 20 month old child, he made tiny bubbles. I am so proud of you, my son!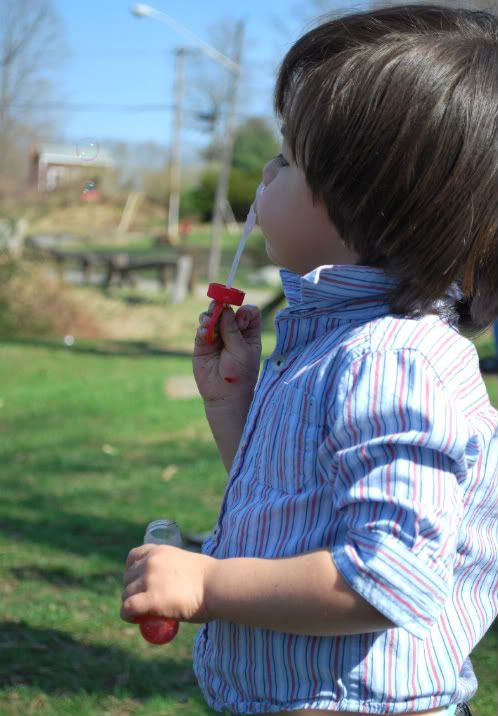 This is what I wore a red vintage dress and hat, two belts, Betsey Johnson tights and Dolce and Gabbana shoes.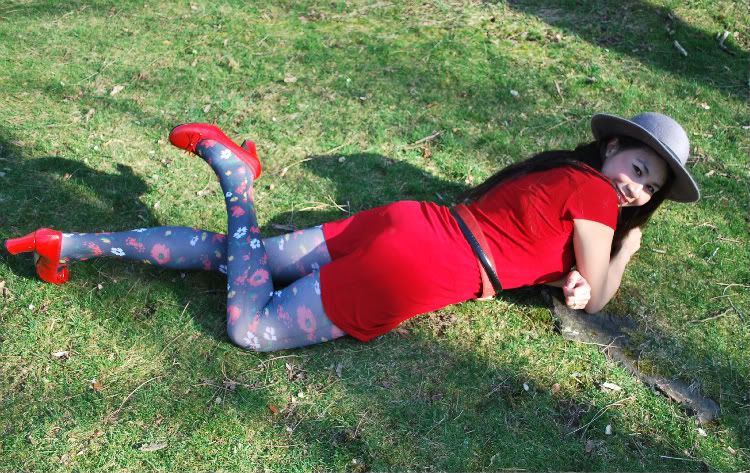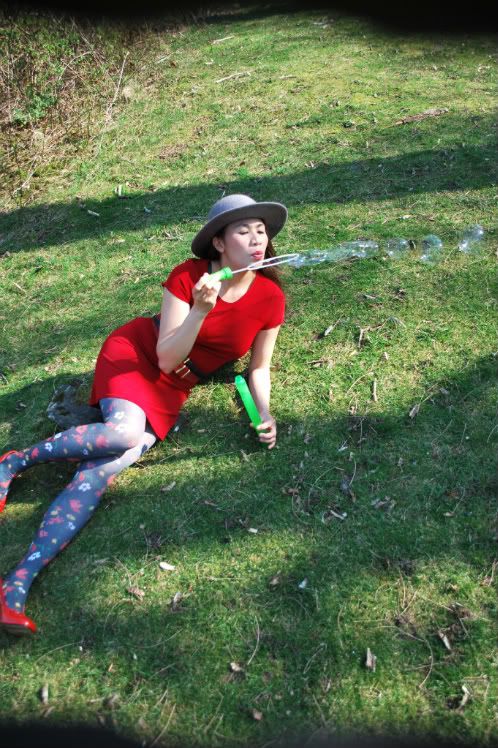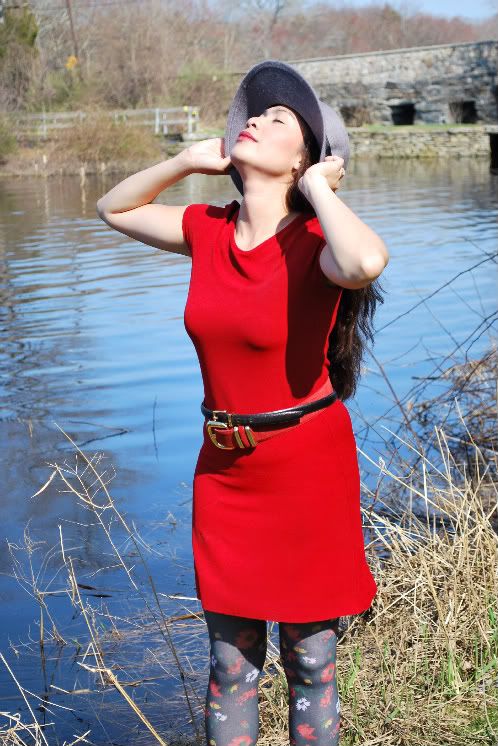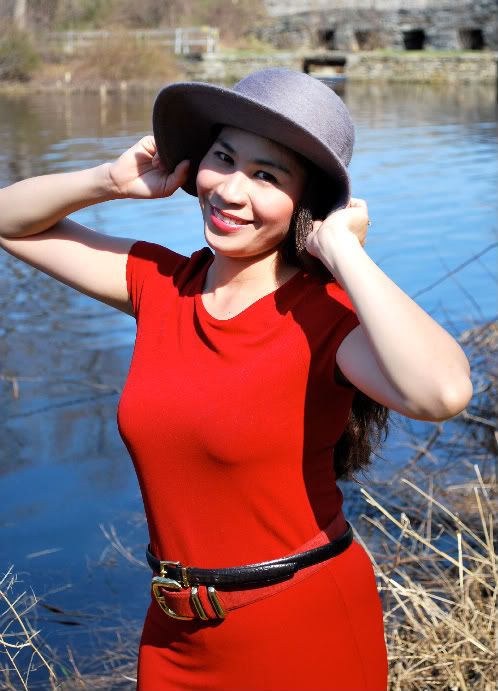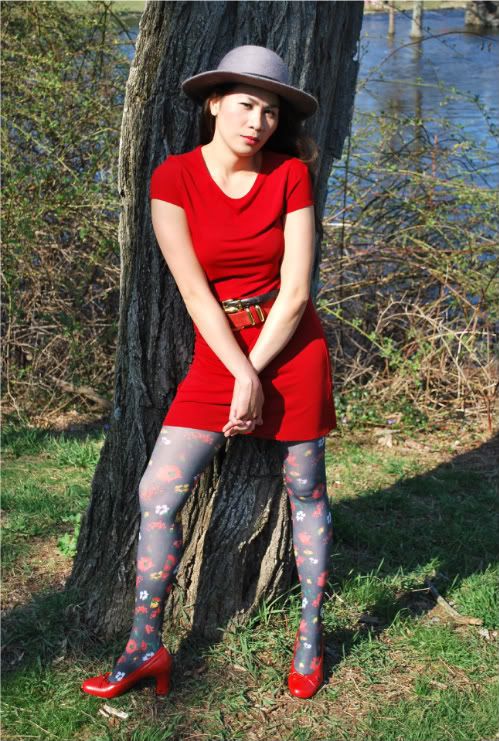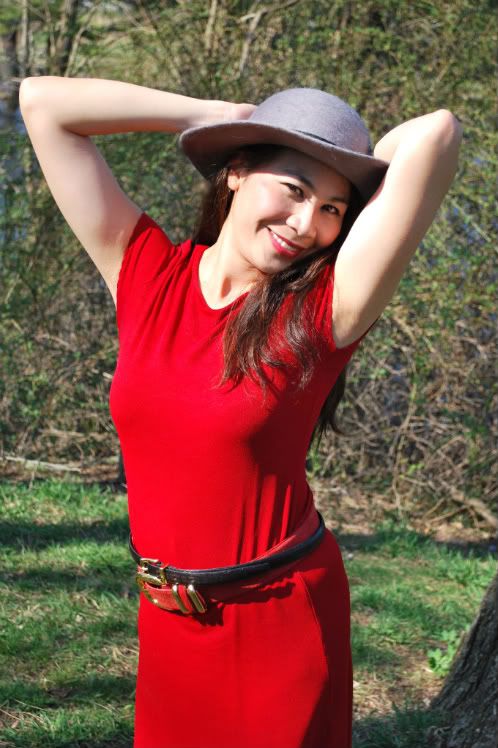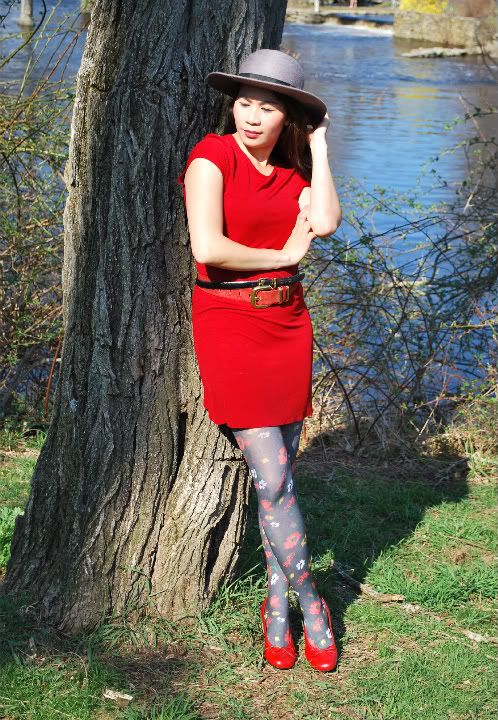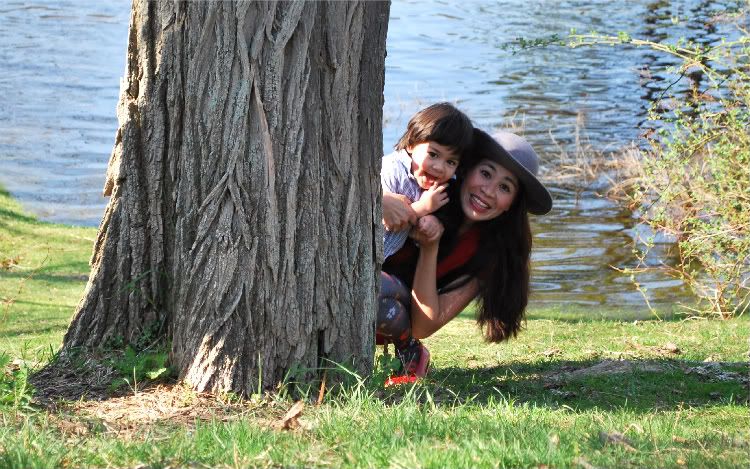 To everyone, we sincerely thankful for the beautiful comments. Hope you have a fabulous day!