Louis Anthony Jewelers

is extending their generosity by giving away this beautiful pair of pearl earrings to one of my U.S. or International readers. Thank you, Louis Anthony Jewelers!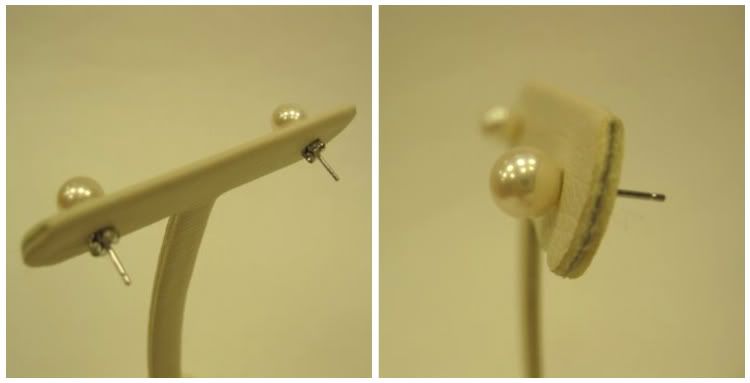 A pair of pearl earrings measures 7mm, Freshwater pearls, valued at roughly $100.
I would like to share some information about the company.

Louis Anthony Jewelers
, a jeweler in Pittsburgh
is owned by Veronica and Lou Guarino and is located in the South Hills area of Pittsburgh, PA.
At Louis Anthony Jewelers, they offer a carefully chosen and undeniably stunning selection of jewelry, timepieces and gifts. They provide the kind of warm, familiar service that goes beyond knowing your name to knowing what's on your personal wish list. For 18 years, it's been a privilege to share life's most treasured moments with their valued customers. Their trust, loyalty, and friendship - indeed, what a gift.
How to win 7mm, freshwater pearls, valued at roughly $100.
1. Simply leave a comment with your email address. All comments are moderated and will be visible when the contest ends .
2. Answer this question "Why do you like to wear pearl jewelry?".
3. The 52nd commenter wins.
4. Contest ends on Wednesday, April 14, 2010, 3 p.m.
5. The contest is open to anyone, U.S or International readers.
Good luck, everyone!