Tulips, tulips, and more tulips...I love this time of spring! Here I am in my mini tulip garden daydreaming that I am wandering the tulip fields of the Netherlands.... My husband came home early from work and we all went outside to enjoy the vibrant colors and smells of early spring here in New England. These little small things that happen in nature like the chirping of frisky birds, the warmth of the sun hitting my face after a long winter and the kaleidoscope of colors from fresh spring tulips makes life so enjoyable. With Mr.Freddy getting bigger and become more aware of his surroundings it is a marvel to watch him learn about Spring and teaching him something that he one day will pass on to his children.....they say Spring is a renewal of life, I cannot disagree :)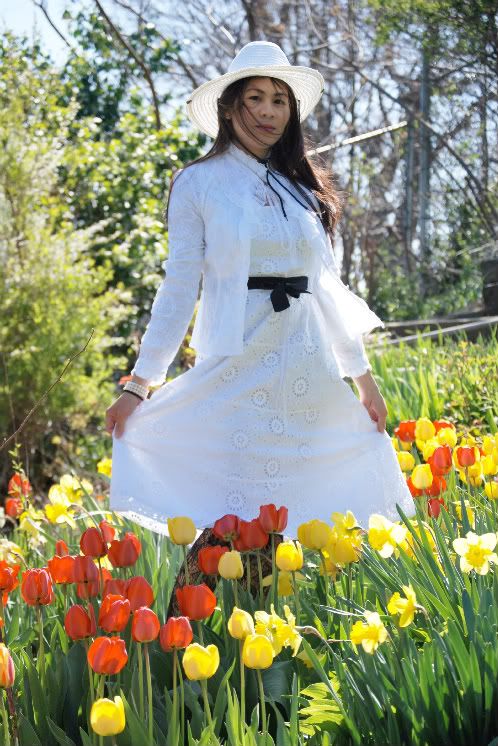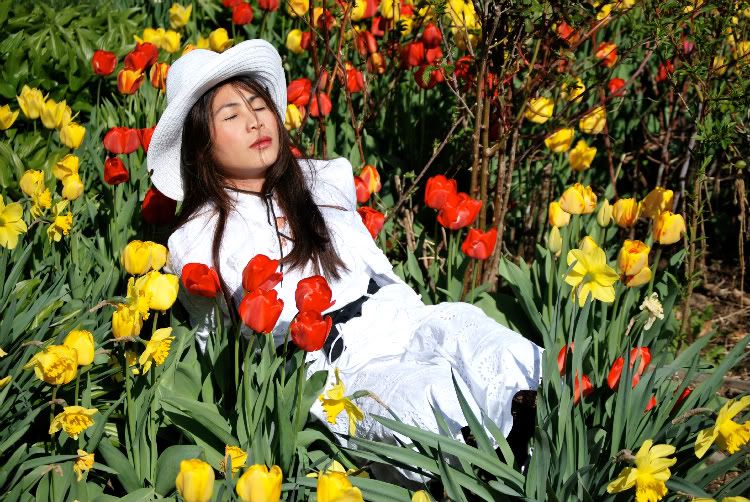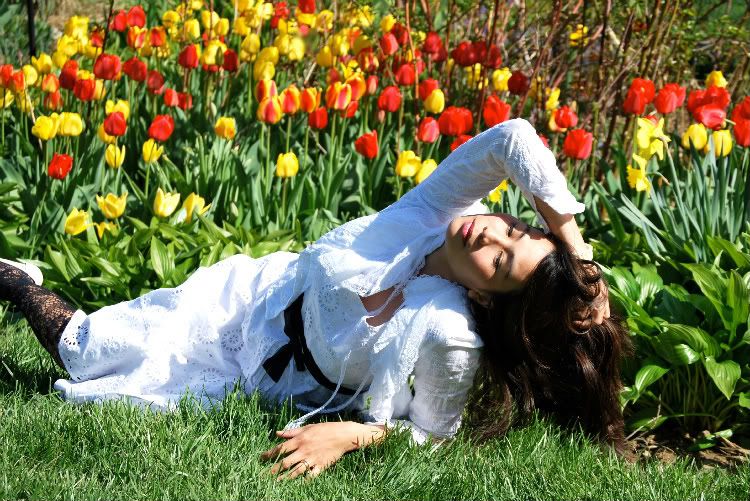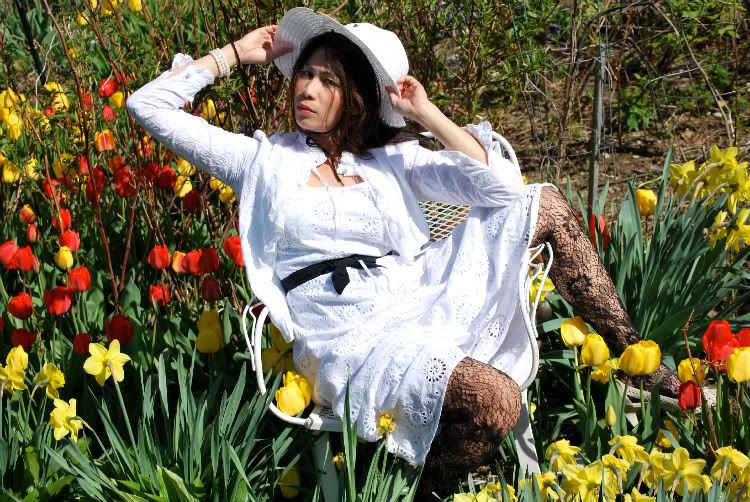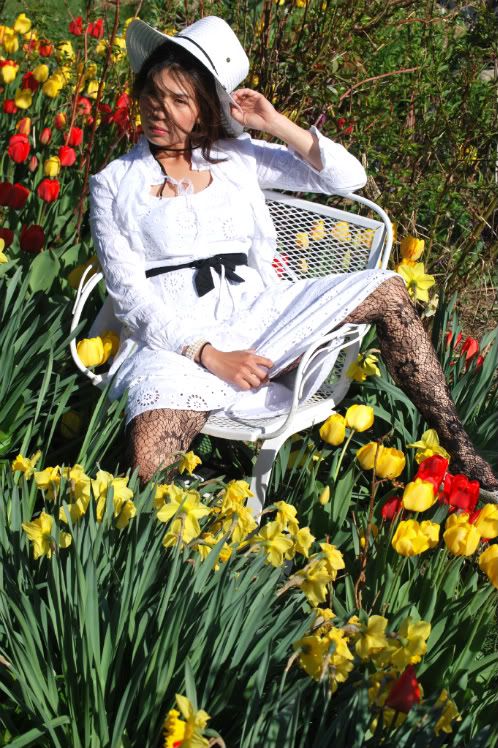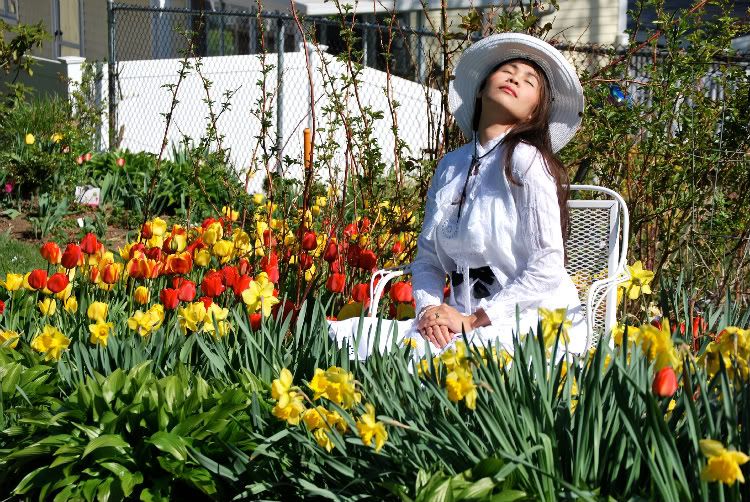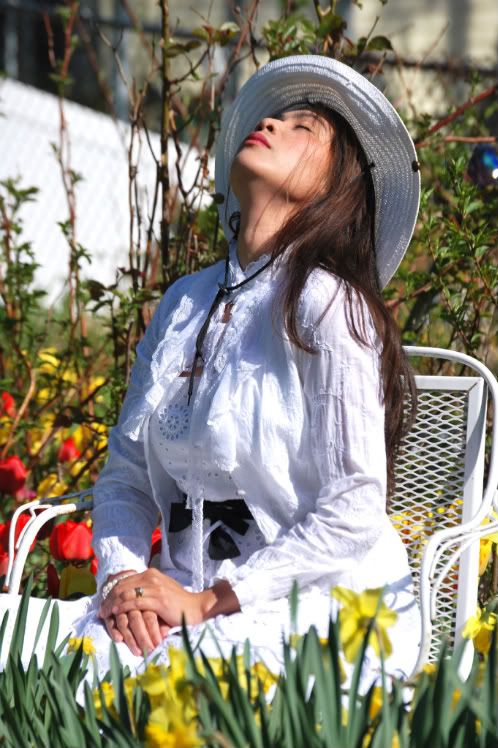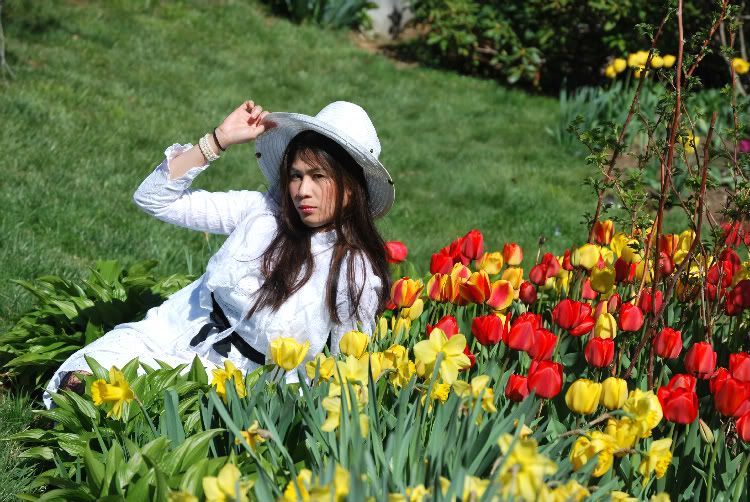 I got a pair of fashion clear eyeglasses by the way for a cheap, cheap price. I am loving them so far and I'm planning to embellish them with swarovski crystals.
Now, back to the tulips. I am glad that during Spring/Summer our backyard with beautiful flowers is a good setting to do our ''Mom and Son'' photo shoot. This could be one of the safest place to have photos where I can enjoy having pictures taken and no restriction for Mr.Freddy. He can play as much as he can and not chasing him with my high heels on, huh!
Thank you so much everyone for the comments. I am left-behind again. I will try my best to visit you soon.