These photos were taken the same day after the shots of
Purple Irises in our backyard
. Clad in vintage pale pinkish-orange Pierre Cardin dress and Casadei shoes.
Orange poppies in the backyard.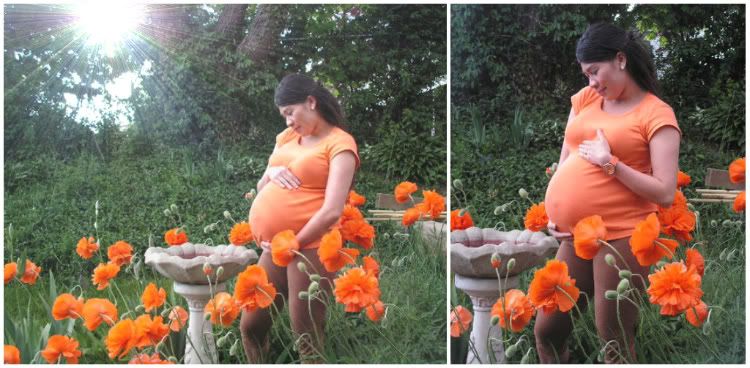 My pregnancy self-portrait. I believe I was 40 weeks pregnant here with Mr.Freddy.
And after almost two years, here I am again with the poppies.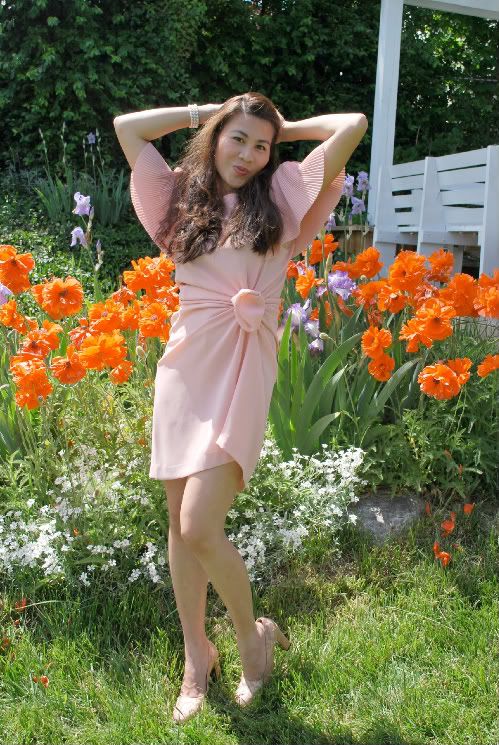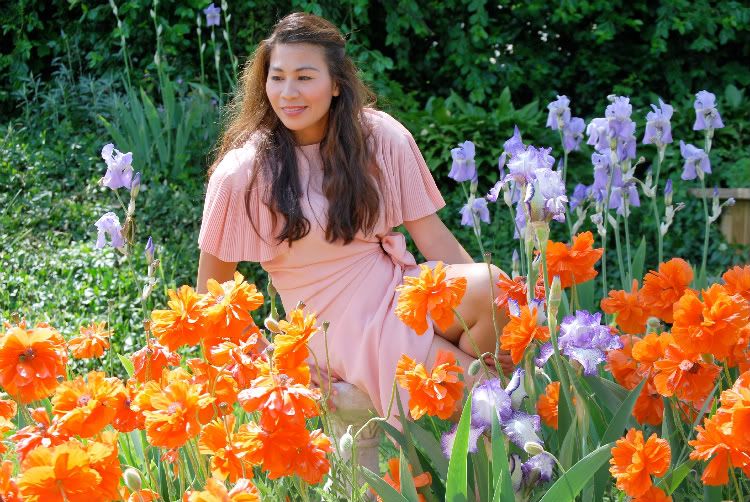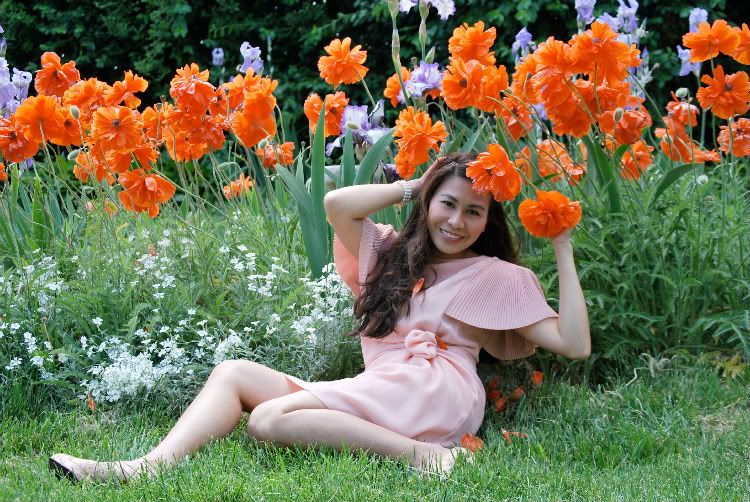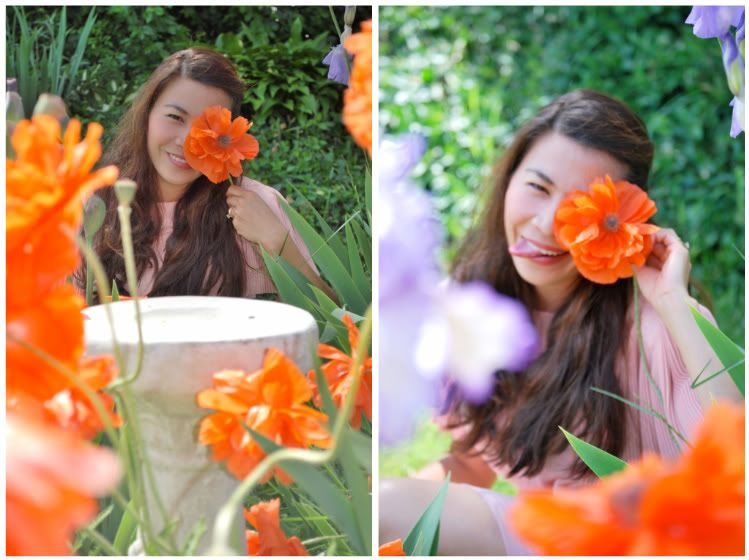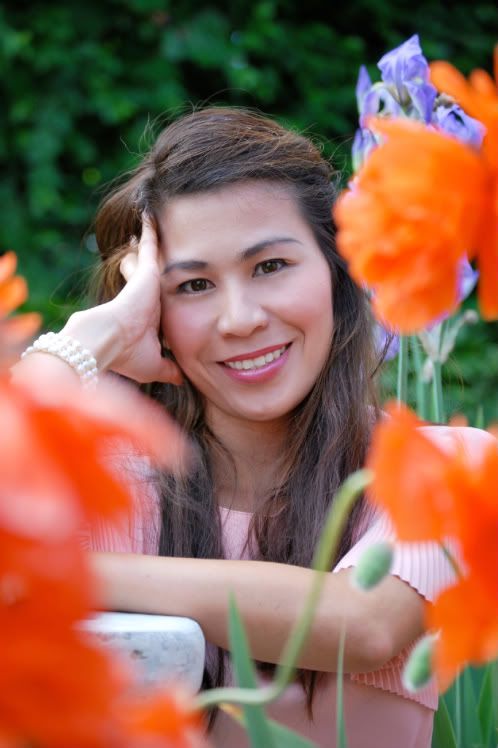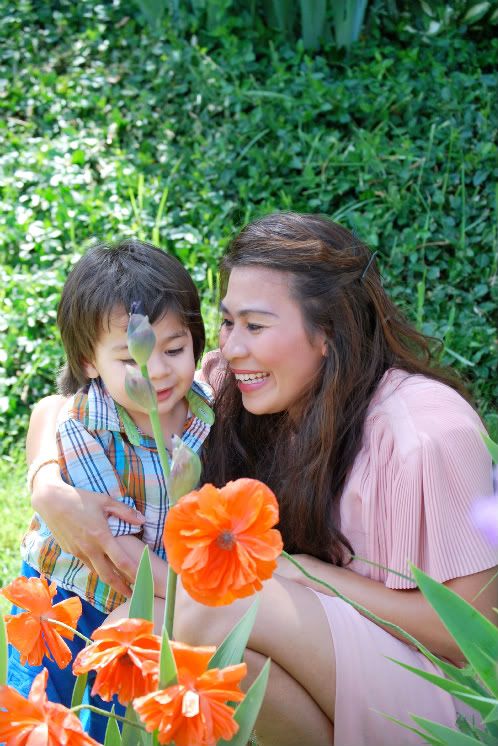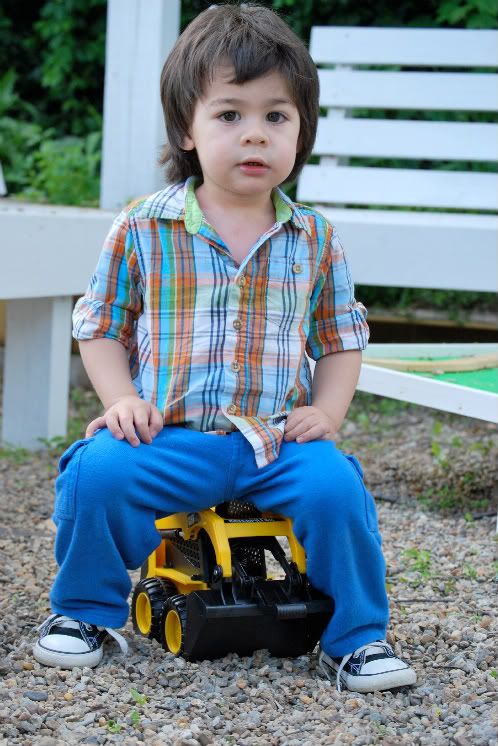 We just love to goof around in front of camera especially when Daddy takes us photos.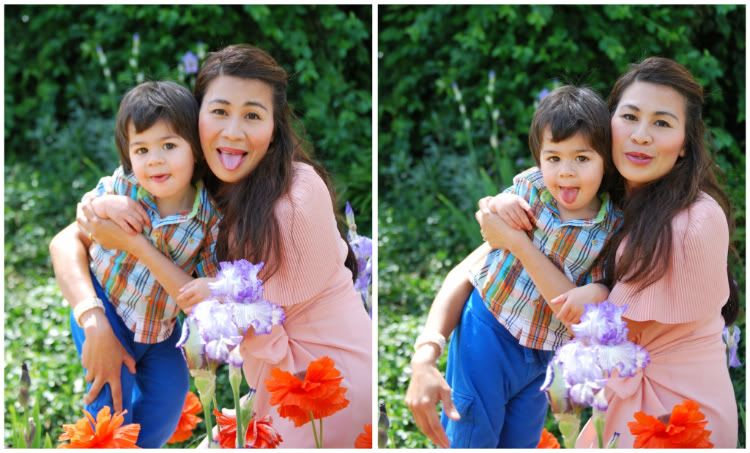 And this time we did a synchronized sticking our tongues out :-)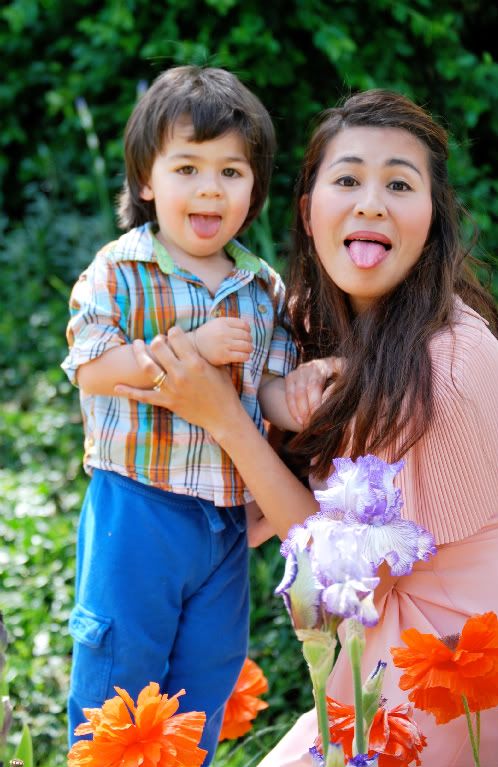 Thank you so much again for your sweet comments! I hope you all had a beautiful day!