This was an unplanned trip we did almost a few weeks ago from now. This trip is one of the great routes and exciting journey we have ever made. In the morning while at work, hubby surprised me asking to go to Niagara Falls which to me I could hardly say no since I hadn't been there before. I had to leave work that day, good thing my husband is my boss so I could leave work early. Hehehe! Coming home and dealing for a unplanned trip, packing isn't that easy especially having a child. I could have jump in the car if it's only a trip between me and my hubby. However, I had to packed Mr.Freddy's necessary things first.
The Niagara Falls- the most beautiful waterfalls I have ever seen so far. I can't believe how powerful the waterfalls were. Way back in the 30's daredevils would get inside wooden barrels and go over the falls. By looking at the waterfalls, I could imagine how scary it would be going over the face of the falls.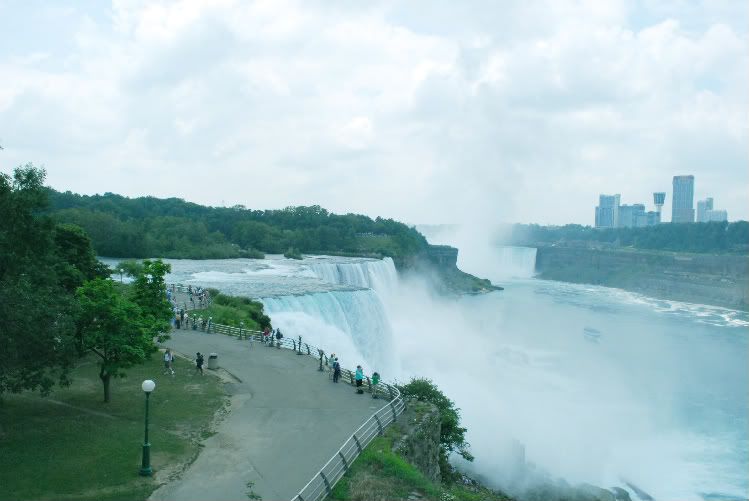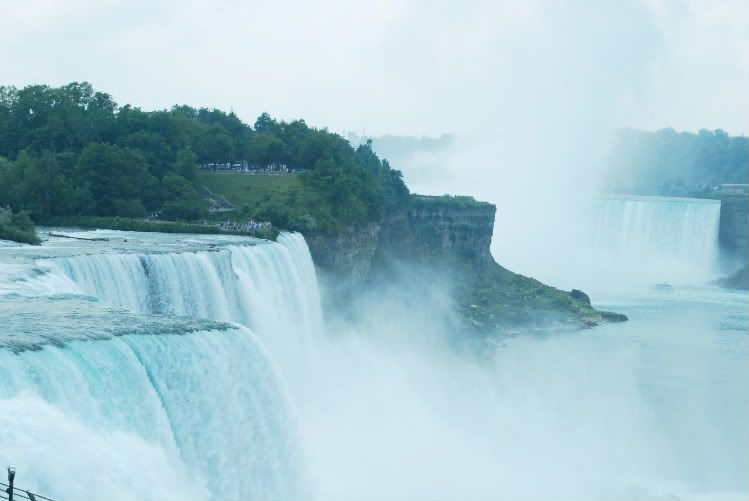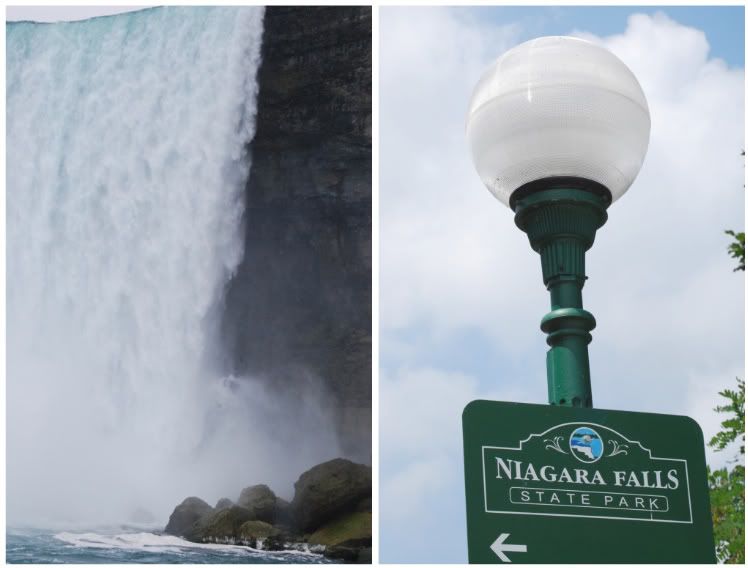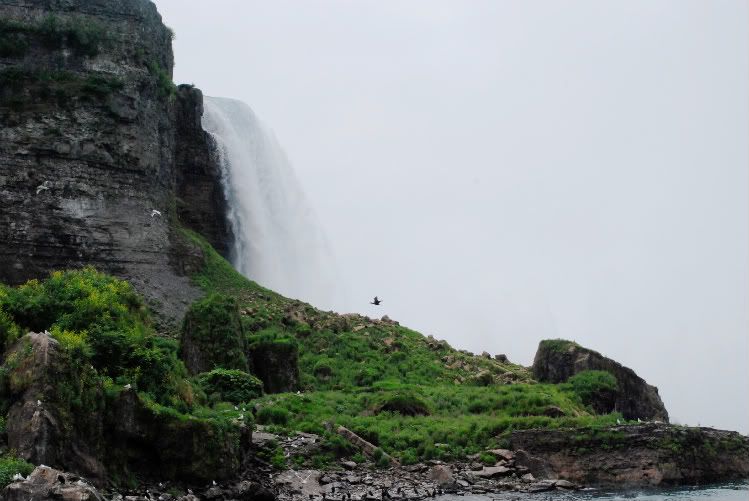 Whenever I am new to a place, I always go for the most comfortable clothing and shoes for any long walks plus hubby warned me we're taking a boat ride.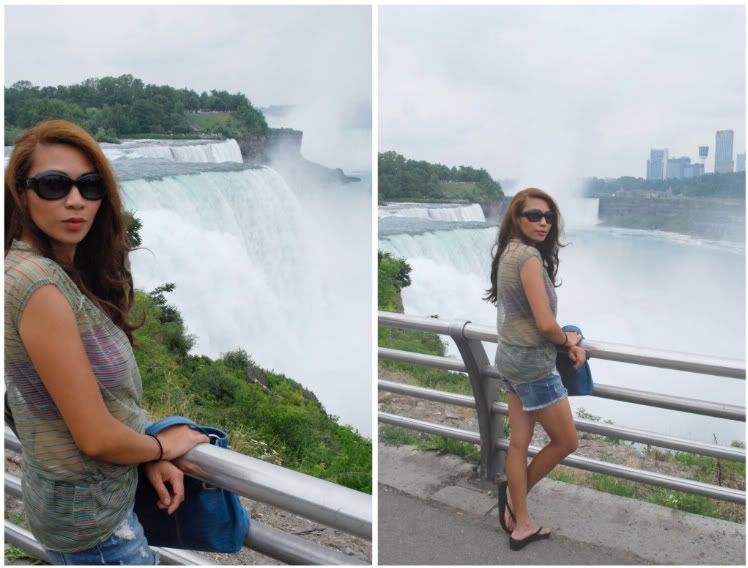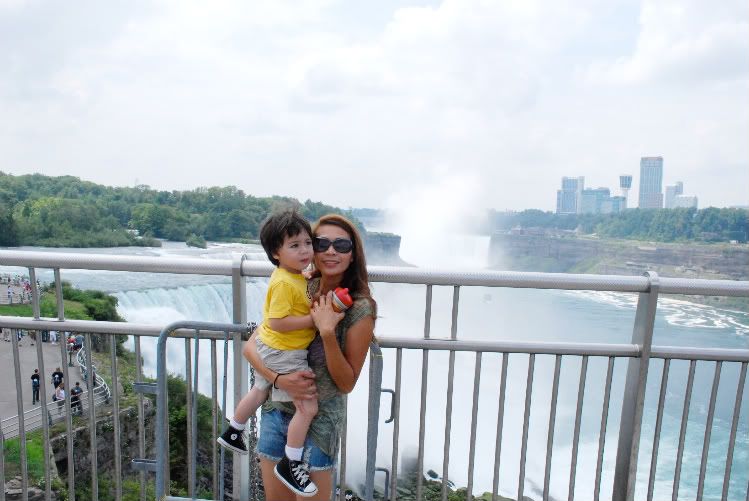 We didn't let pass this "Maid of the Mist" boat tour that took us to the bottom of the falls. We were able to experience the view of the falls from the base and as we got closer the waters were getting very rough which is also hard to take a better photo, the mist drench us and the moist wind blew our face. This is just like standing in the storms. What a great experience that was!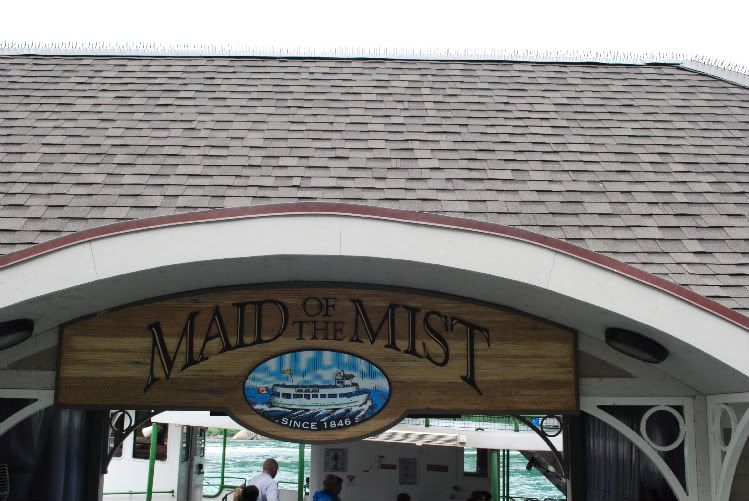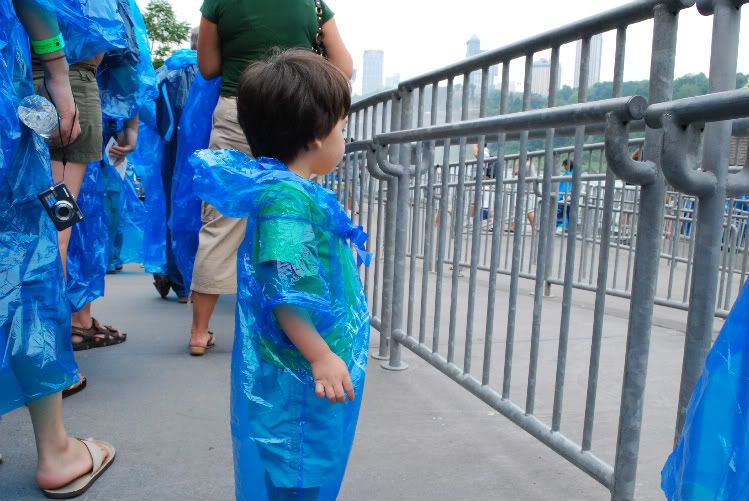 Mr.Freddy's all set in a blue poncho that were given to us, waiting for our boat.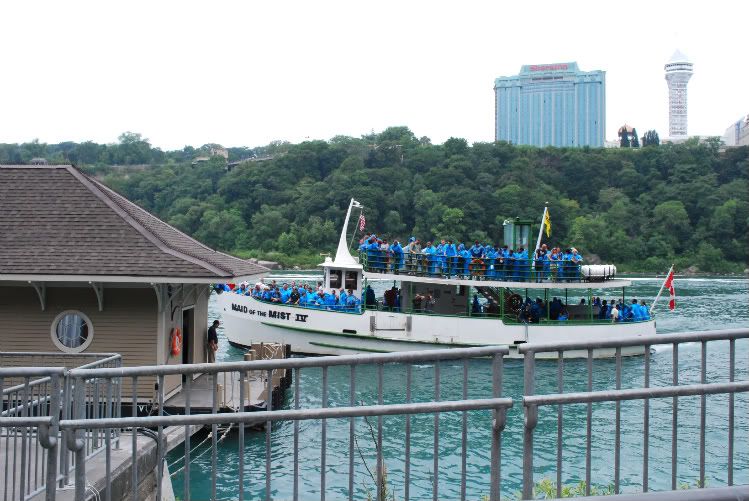 This is the boat we were in.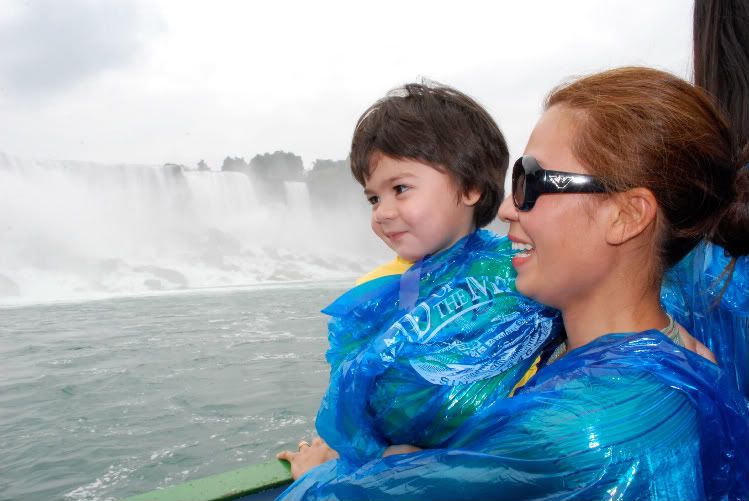 Mr.Freddy was little terrified of the falls but the person next to us made him smile.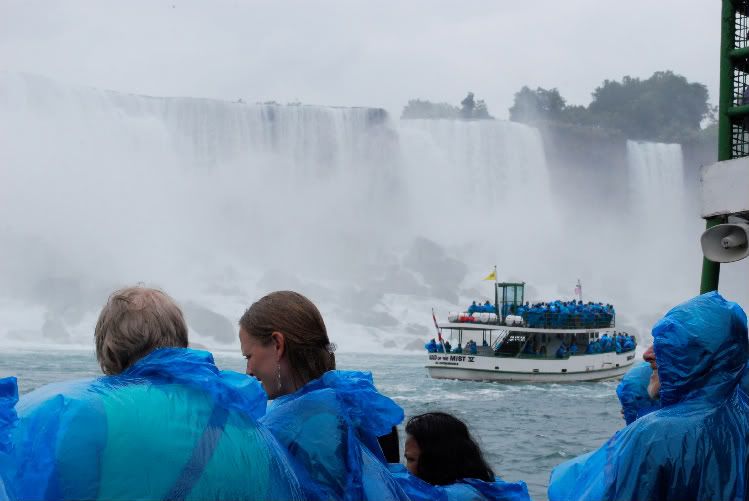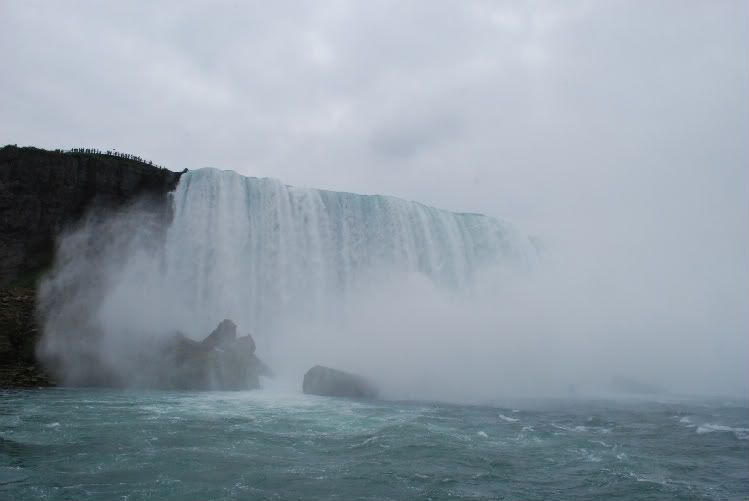 The waterfalls from the base of the falls.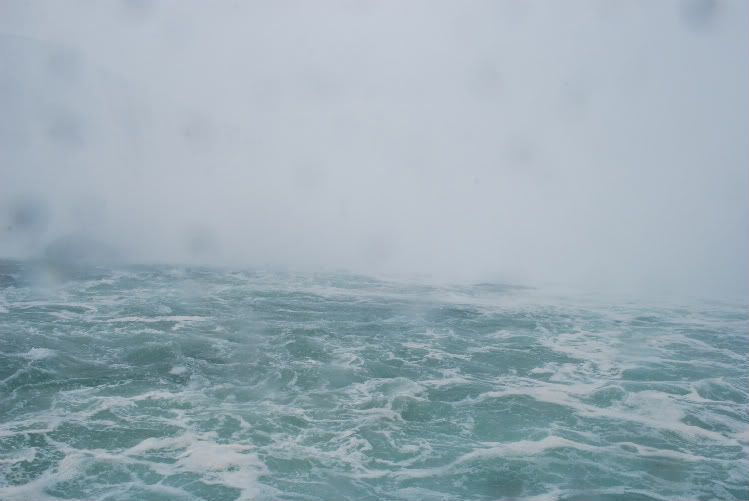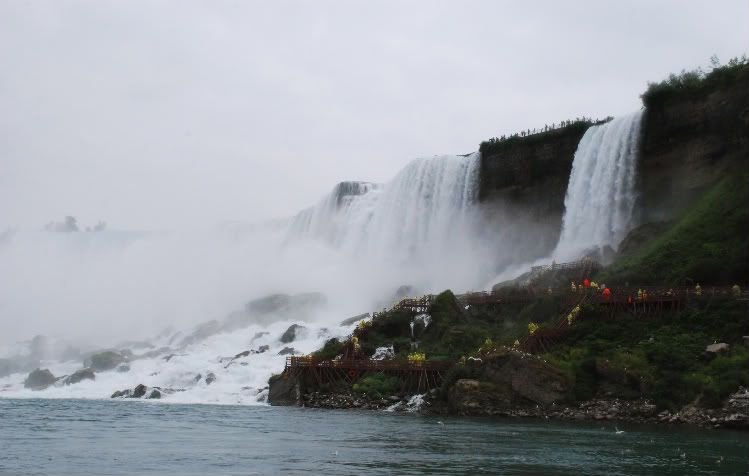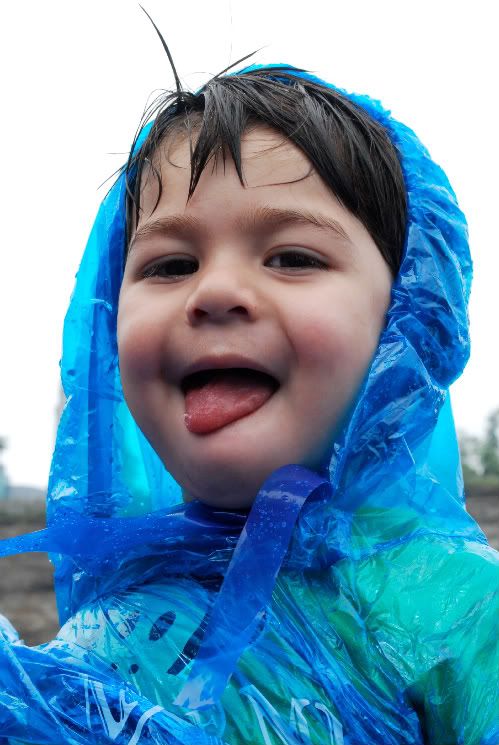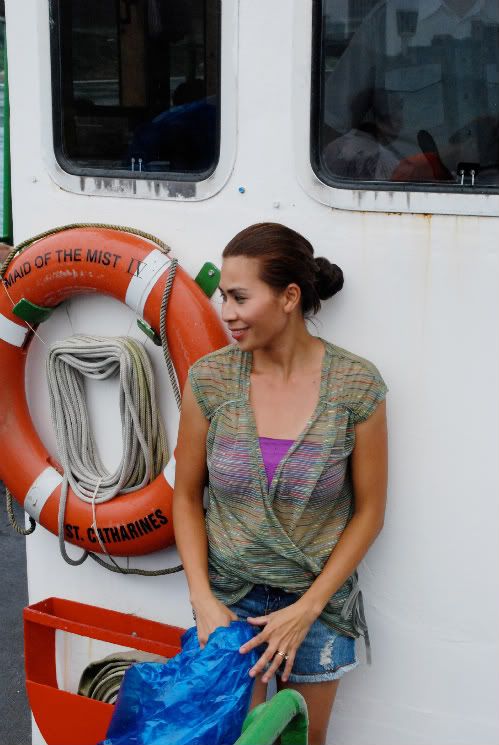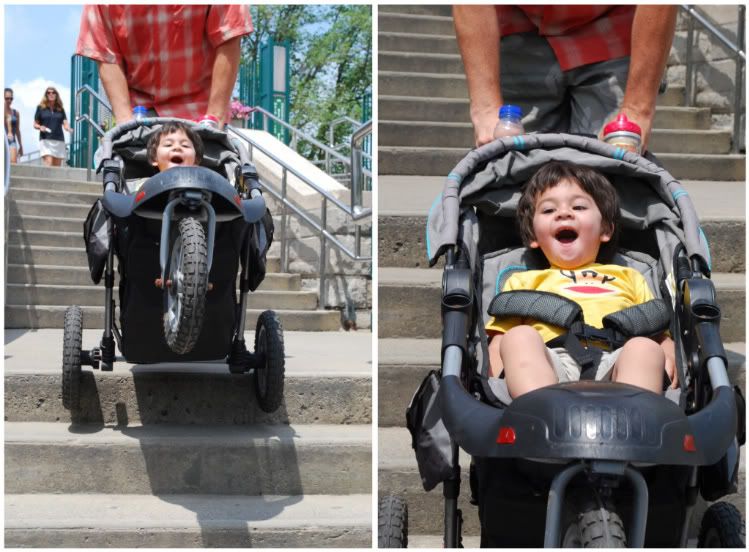 If I am not mistaken there's no any ramps for the strollers, we had no choice but we had to use the stairs. Mr.Freddy enjoying the bumps while going downstairs.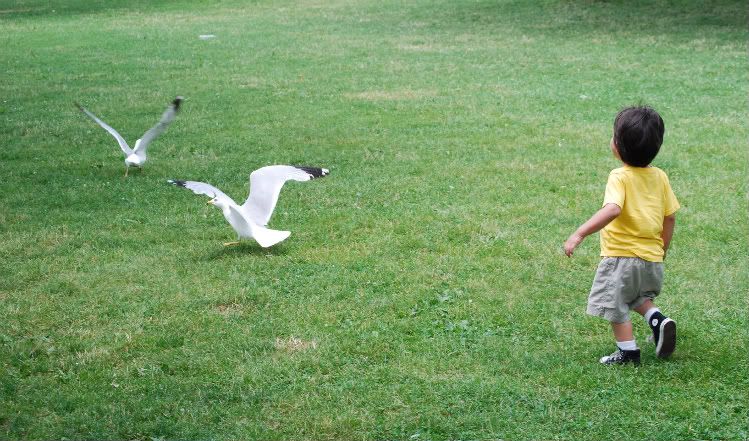 Chasing the seagulls at the park.
The trip completed with a mom and son bonding time.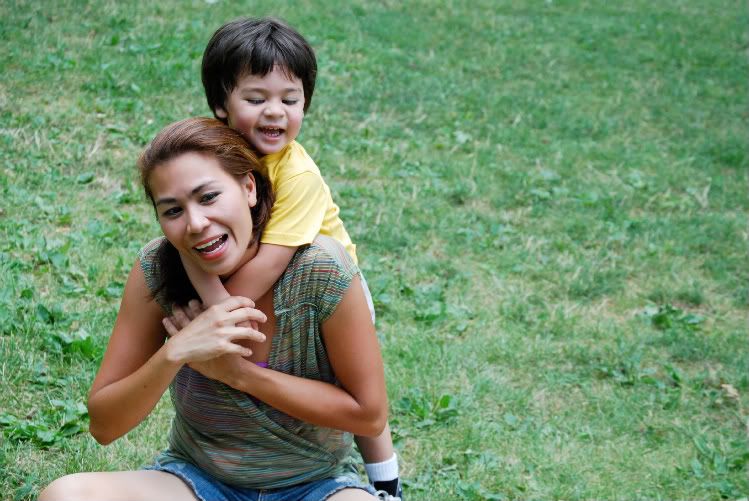 Thank you so much again for the comments. Have a great Sunday to all!