Hi everyone! I am back again after from my long hiatus and thanks to those who never stop sending hearty comments. Everyone in the family is in good spirits. I really feel so bad for not updating this blog but I think when I am very exhausted and having a family and a son that consumes most of my time, blogging is taking a back seat. My blogging-enthusiasts dwindled. I am not a superwoman nor a supermom, I just do my best and be the best mother to Mr.Freddy.
For it's almost a month already that I have gone, great good things happened and blessings came that I am very thankful for.
On July 29th, Mr.Freddy turned two which sometimes it really makes me hard to believe that he's growing bigger and bigger each day. Pheew! Time has really gone by so quickly. The 2nd year birthday was quite different than last year. Nothing as fancy nor as grandiose as his 1st birthday. Celebrated it exclusively with family on the front porch of our house. This time I let him bake his own cake instead. I believe baking is a good activity for learning and it's also a good way to spend time with family.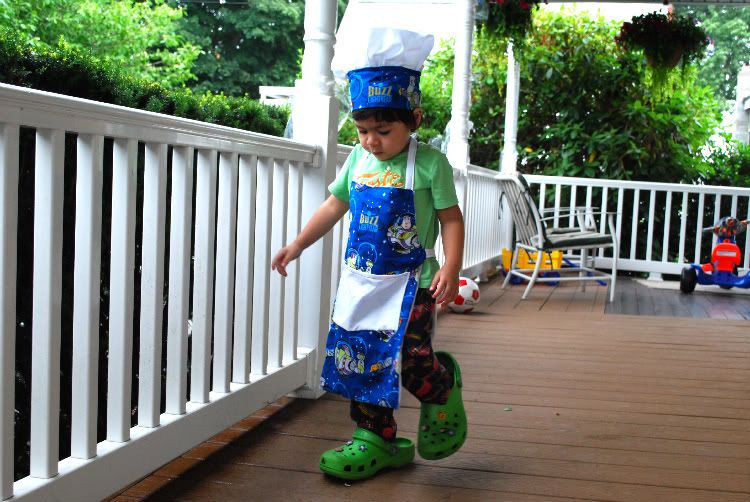 Freddy's wearing an apron and a chef hat I made for him. I am no good in sewing but I think when you have to do something special for a special someone, everything seems to be possible, right?.
Proud to present to you, my Lil' Chef!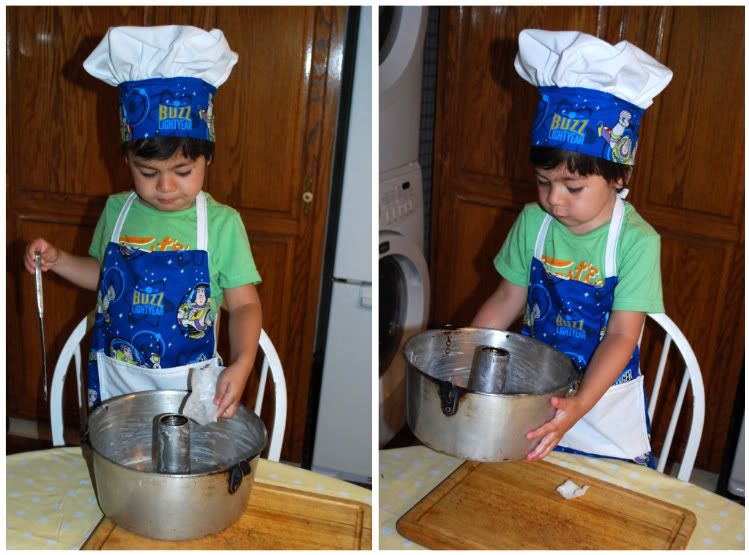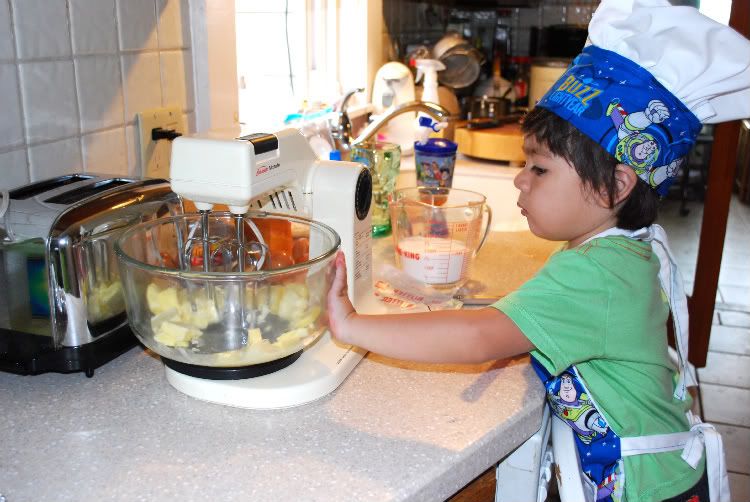 Caught in the act! Finger-lickin' and lapping. This was the reason why the cake took so long to put in the oven.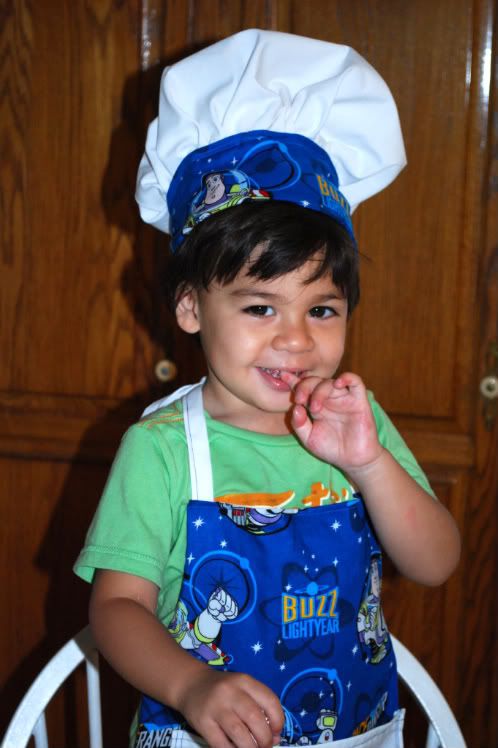 Next step, decorating the cake with cousins, Nick and Aliza.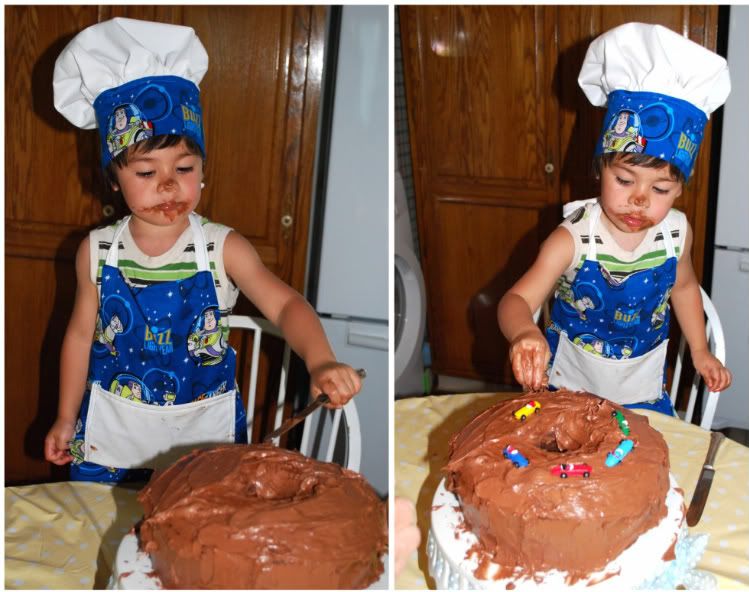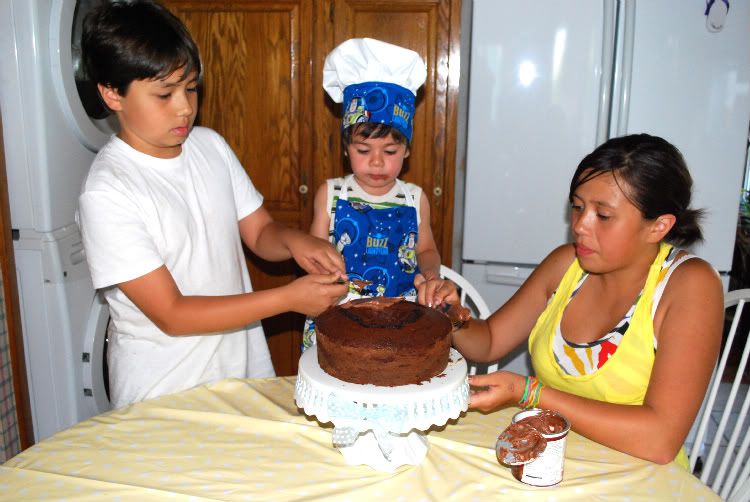 The finished cake! It doesn't look bad at all yet it tasted yummy.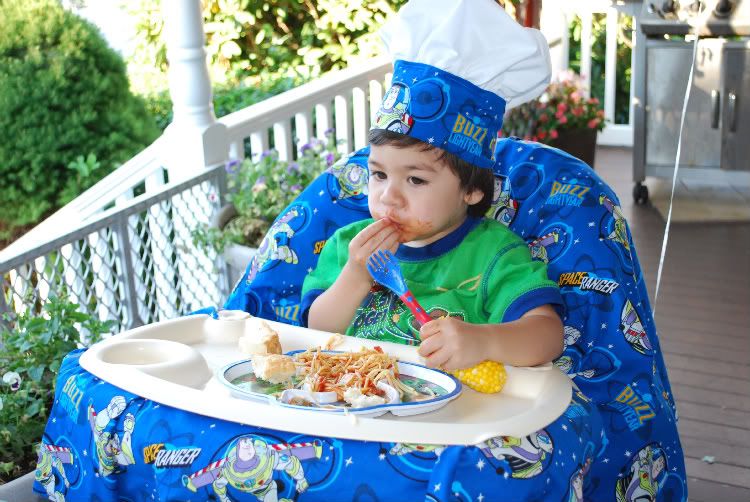 This year's birthday theme was Toy Story whom he likes Buzz and Woody.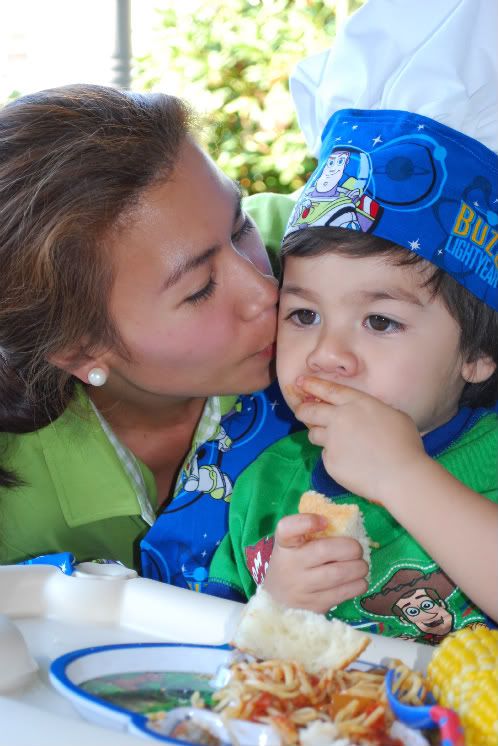 Thank you so much for the comments! Have a blessed day everyone!