JUST TO GIVE YOU A CLUE, to everyone this is a very LONG post!
Right now, Mr.Freddy is sound asleep on his bed already and it's so peaceful and stress-free day that my brain is working so I thought of updating my blog tonight. I still have many photos from certain events to share with you but my plate is always too full. I am just taking a baby step, one step at a time until I get an ample time to get things back to normal. I will try hard to update ''The Mom and Son Diary"... a hopeful up to date twice/thrice a week sounds better.
Apple picking in the Autumn Season is one of our family traditions to savor a day out in the warm sunshine and fresh air. I don't remember any apple picking that we've missed, we are always present every year I think. I like dressing up Mr.Freddy and take him tons of photos. Isn't this child lucky to have a mom/dad who appreciates and treasure his childhood days?! The only thing I need is to print them out and start doing his photo album soon.
Few weeks ago, my brother visited us and we decided to go apple picking since he had never been to any one. I chuckled so much watching Mr.Freddy as a two-fisted apple eater. He seemed like he had his own world while chomping an apple.
This year is my most favorite apple picking, really!
A good reminder on How to Pick Apples welcomed us in the orchard farm.
And yes! We really painted the town red!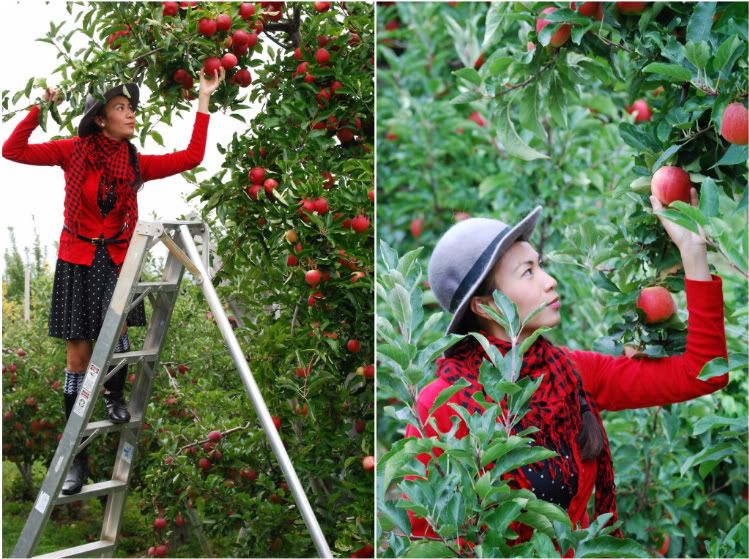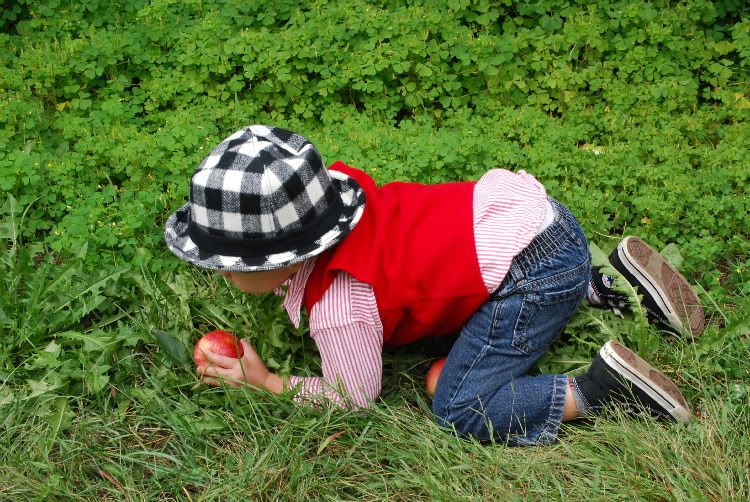 Mr.Freddy tripped and fell into the apples... but stood up right away and turned out still to be two-fisted apple eater....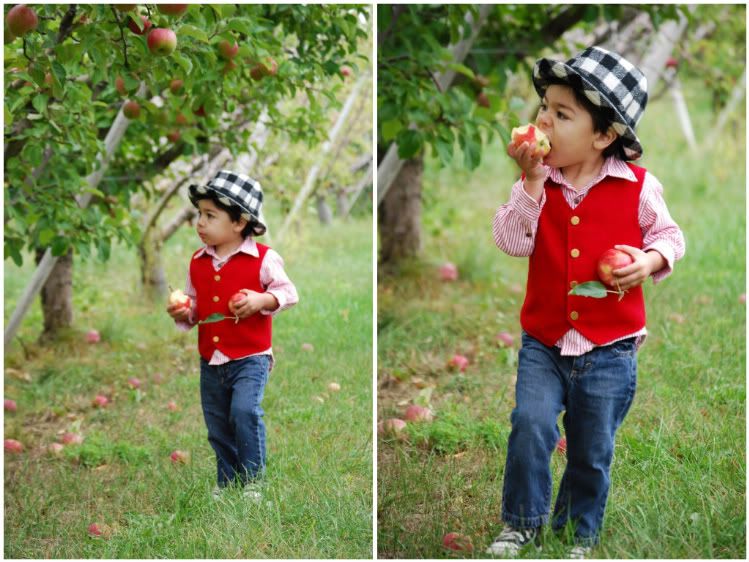 And not only a bed of apples but a blanket of pumpkins too!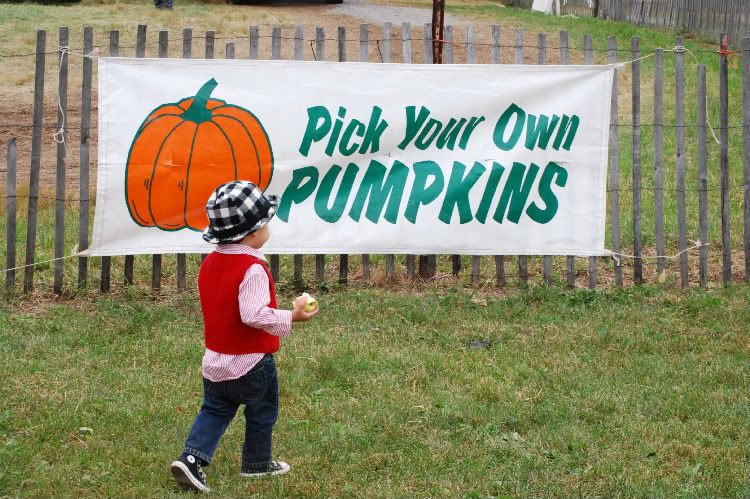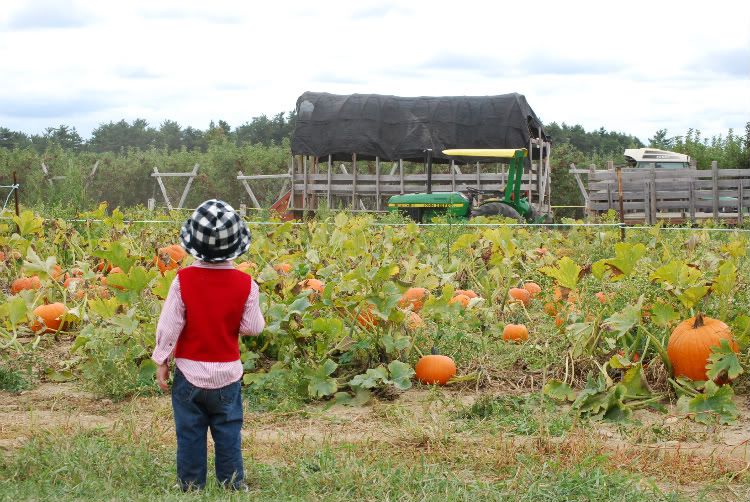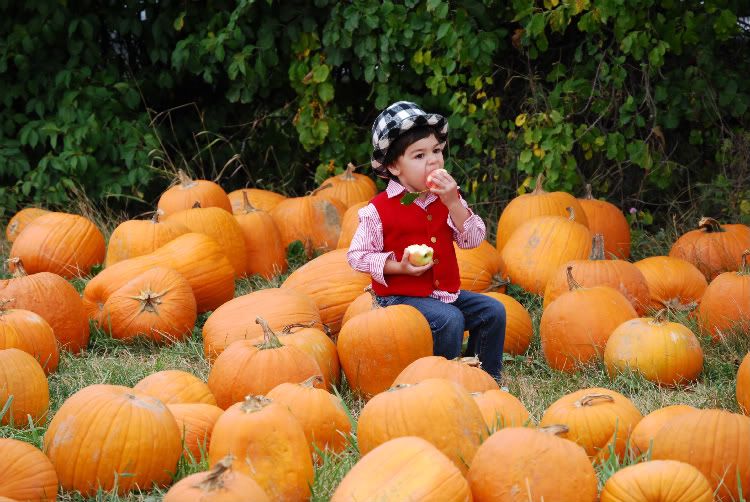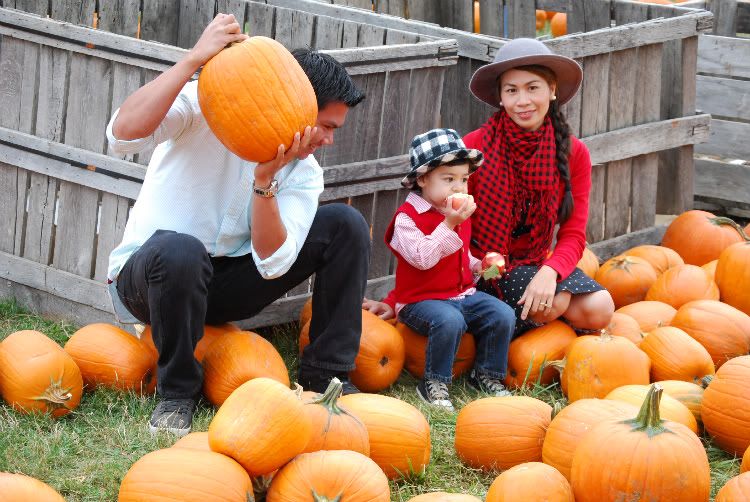 With my brother tried shaking a pumpkin as if he might hear a sound coming from inside of it.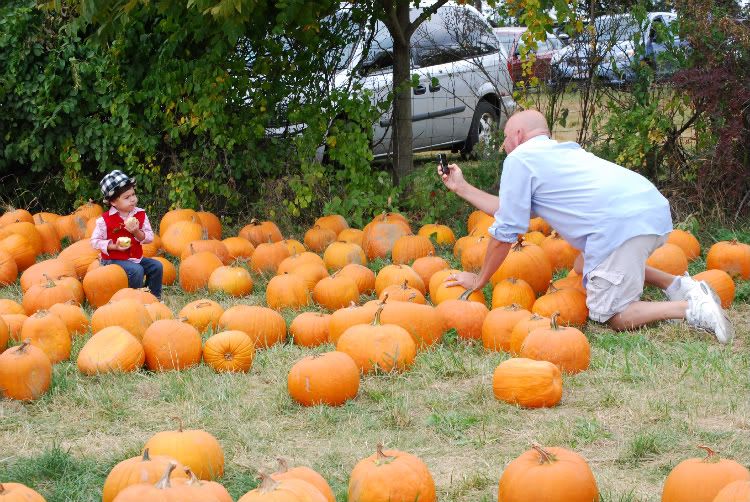 Daddy's taking pictures for his Facebook.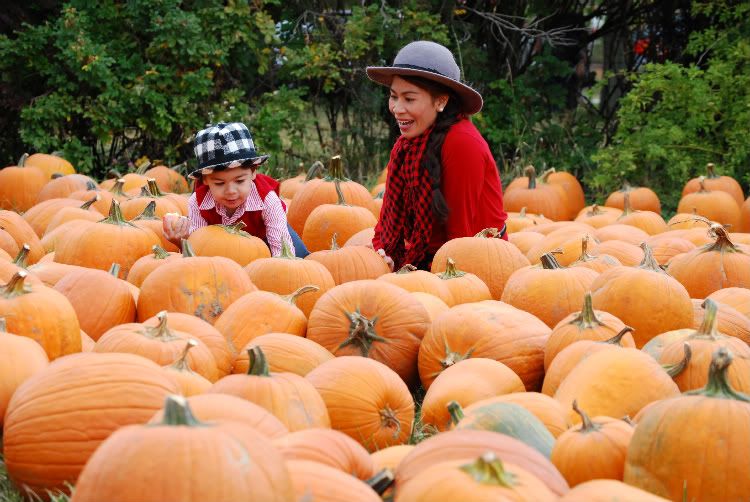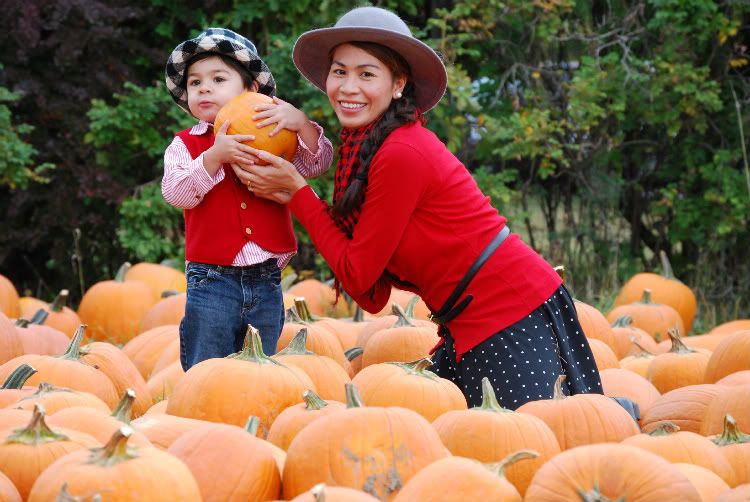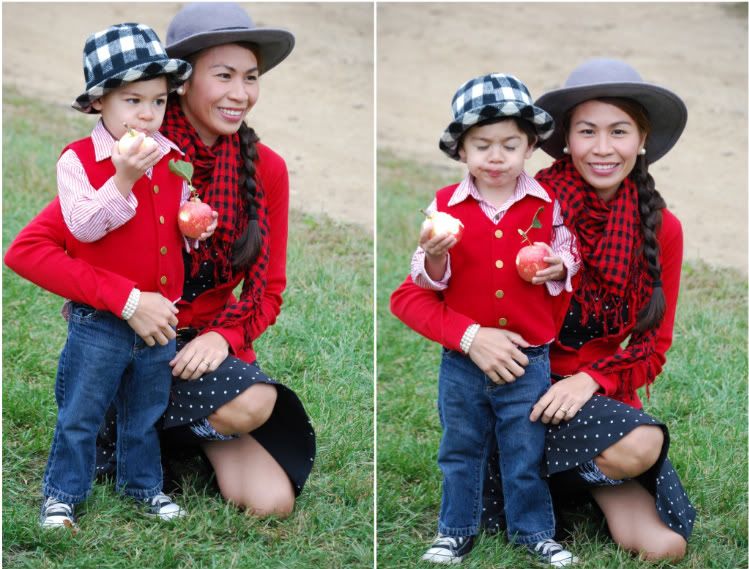 Thank you so much everyone for your beautiful patience and taking time for sending us generous comments. Believe it or not, it's already been a week I haven't checked my email yet. Will check them out soon.
God bless you!