Now, that Mr.Freddy is old enough to help me to bake, our kitchen has always been shambolic. The grubby kitchen with cluttered flour everywhere. But I am not complaining though. I know it's a lot of cleaning up after cooking but I don't care. As a matter of fact, I am blissful when I see my son take joy in cooking. It's my pleasure to be his mom spending time doing this kind of good activity with him.
So, yes, the spirit of holidays are here already, Mr.Freddy and I baked gingerbread boy cookies and decorated them. It was a merry day. But how I wish weekends are longer than weekdays so I can lavishly do more baking with my son.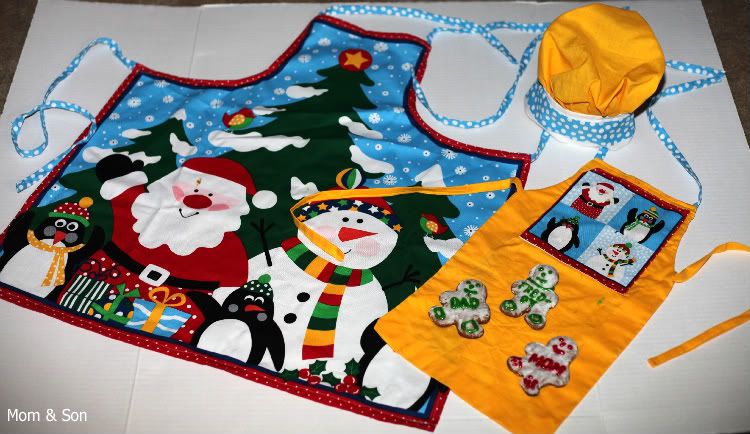 Our aprons and chef hat I made. (You can see
here another apron and chef hat
I sewed for him).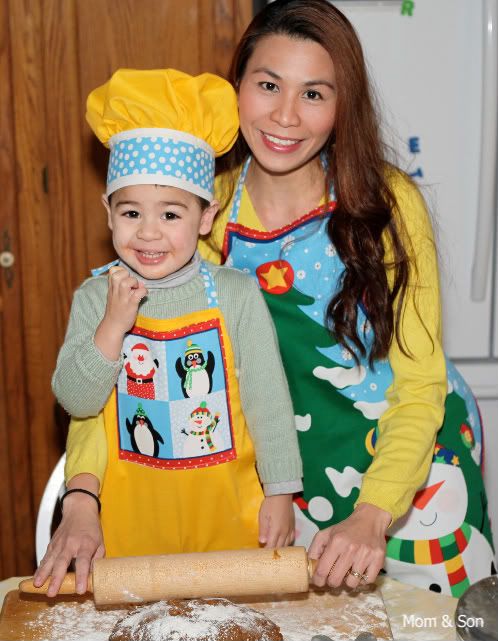 A photo op before baking.
It's time to get our hands into baking and decorating!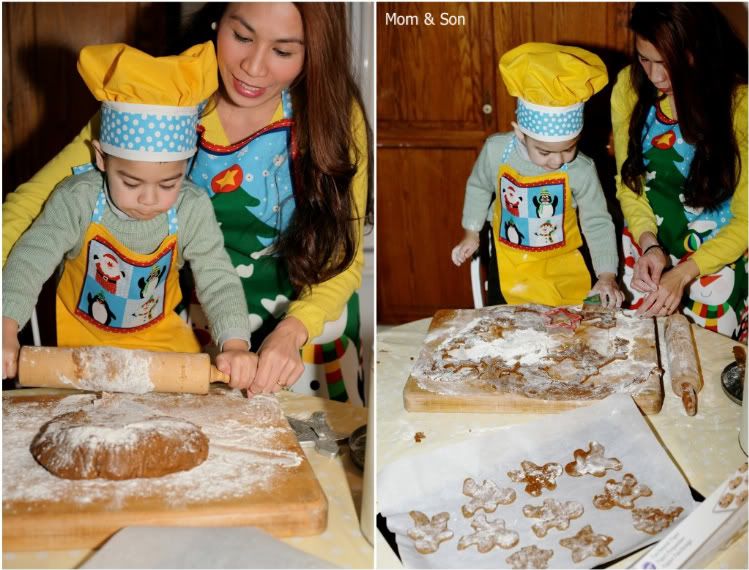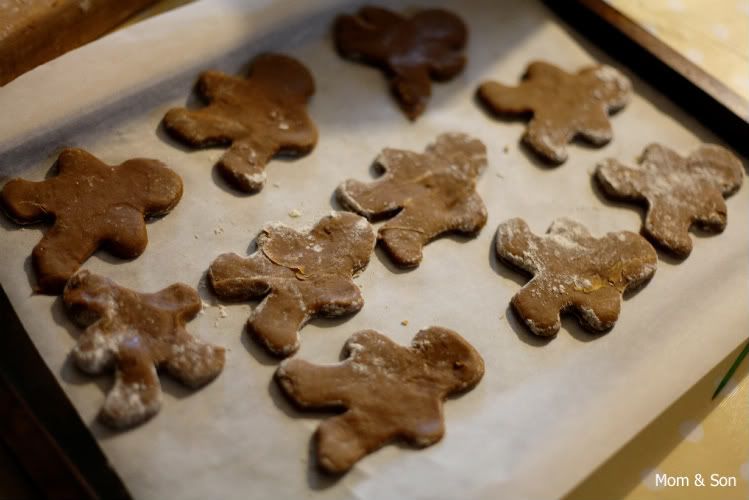 Our first decorated gingerbread boy cookie.
Mr.Freddy keenly watching me painting.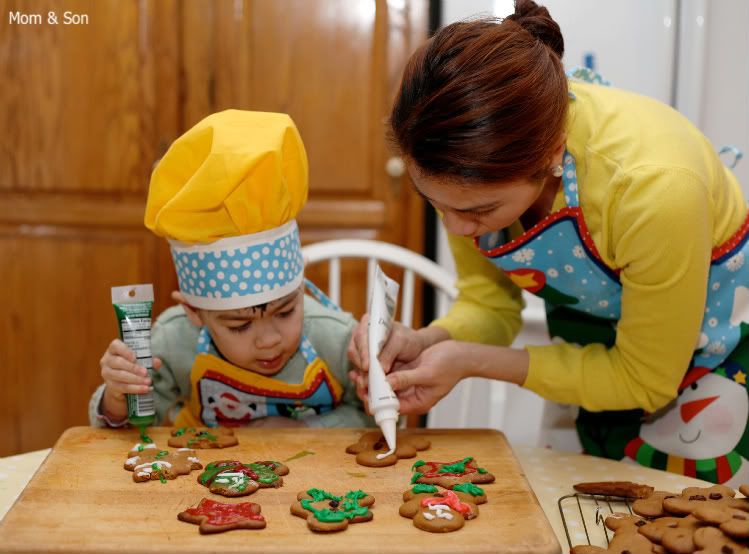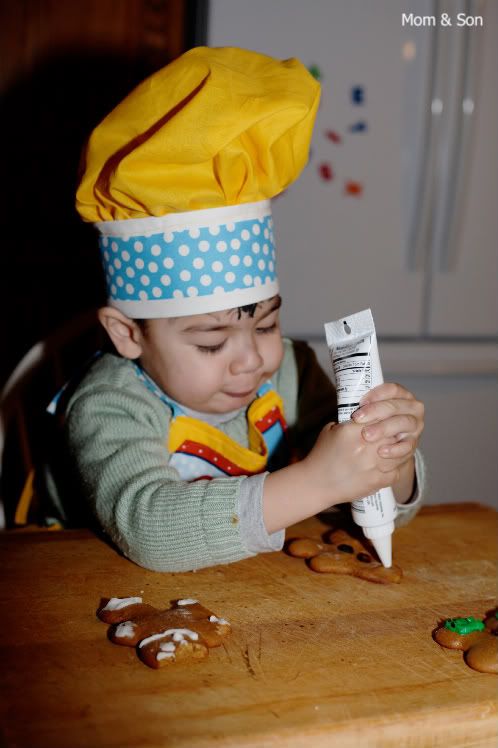 He learned so fast smarten up them.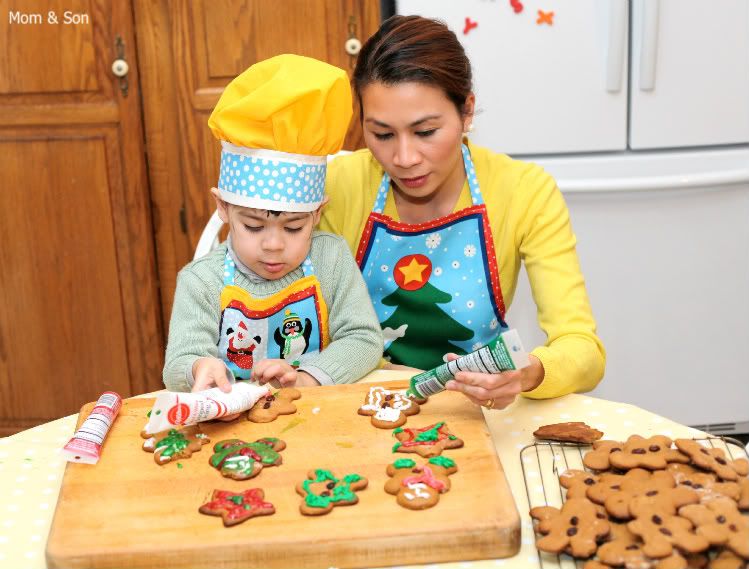 Our beautiful finished cookies with their respective names.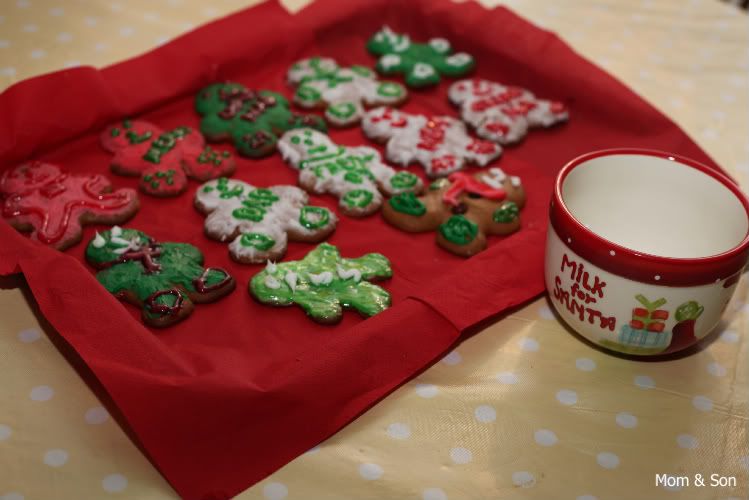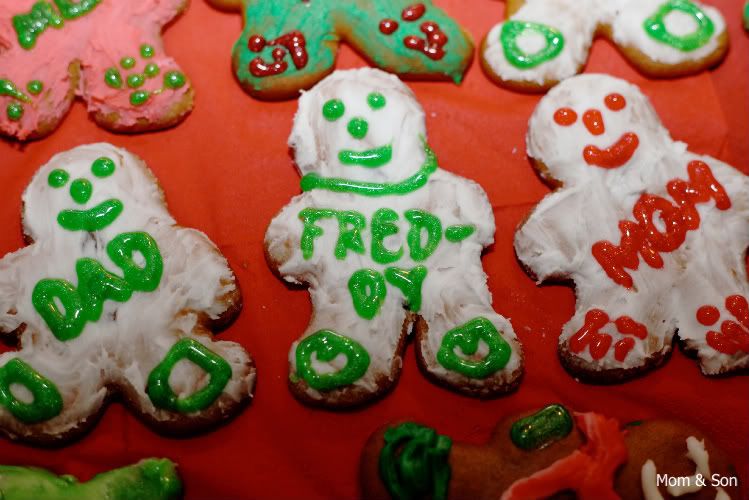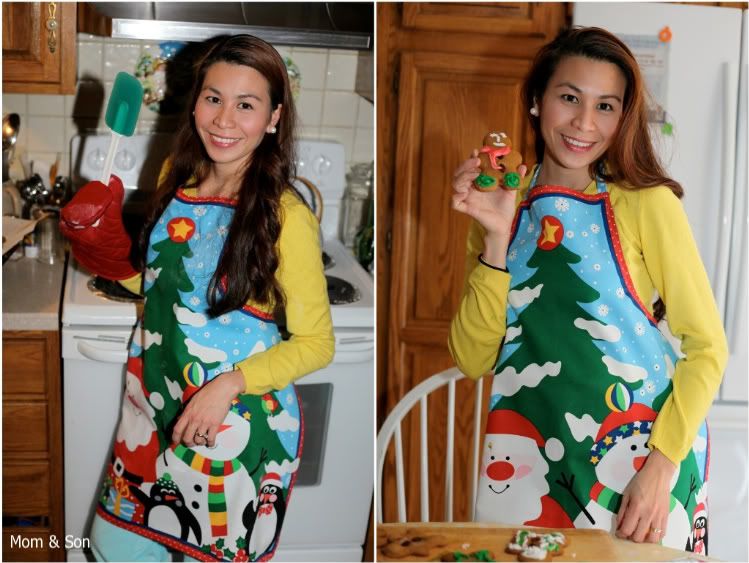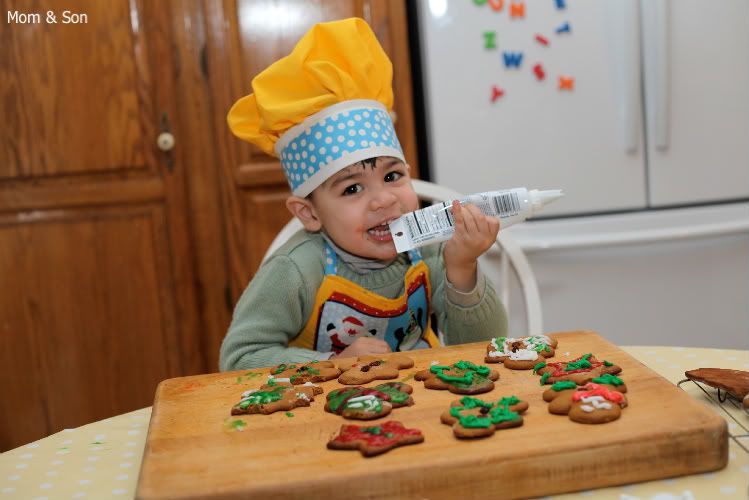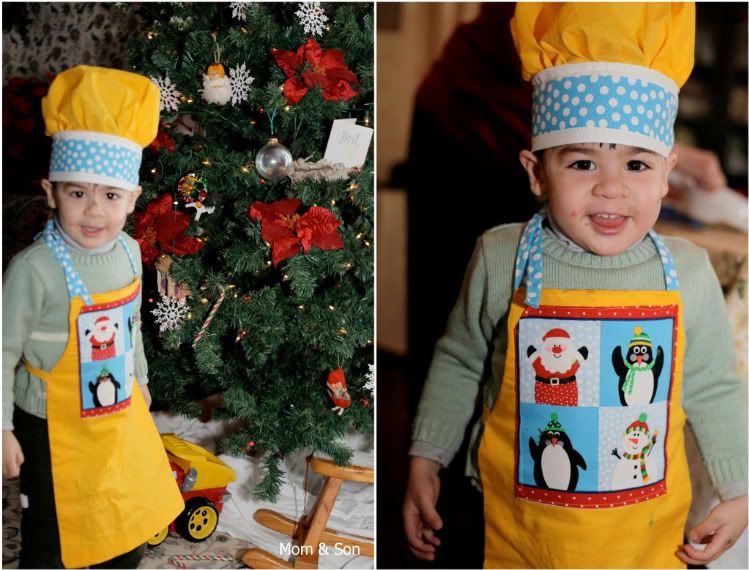 Excuse for Mr.Freddy's dirty face. It's actually a unfinished spider man face paint from a neighbor's birthday party that we managed to be there while the cookies were being toasted in the oven.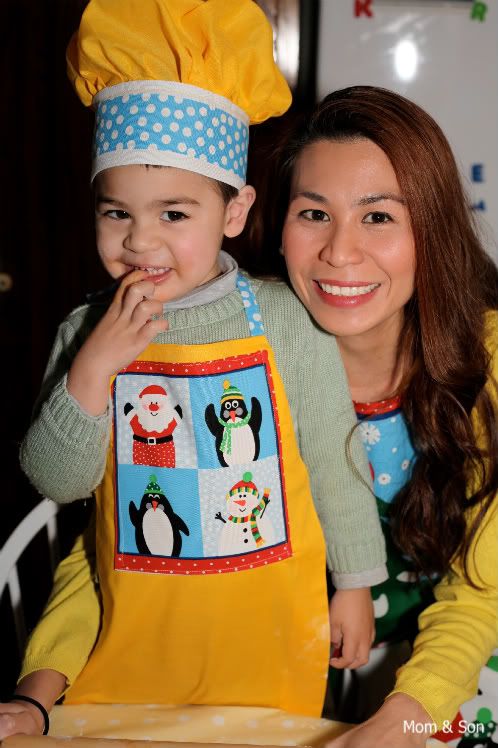 Thank you so much again for the comments! God bless us all!