Making homemade pizza is one of the activities I enjoy doing with my son. I believe this is a good way to teach him what it takes to make good food and for him to understand that its a process to provide dinner for our family. Hopefully this will be life-lessons that he will keep with him for his entire life and something he can pass it onto his own children just like my mother taught me and now I am teaching Mr.Freddy.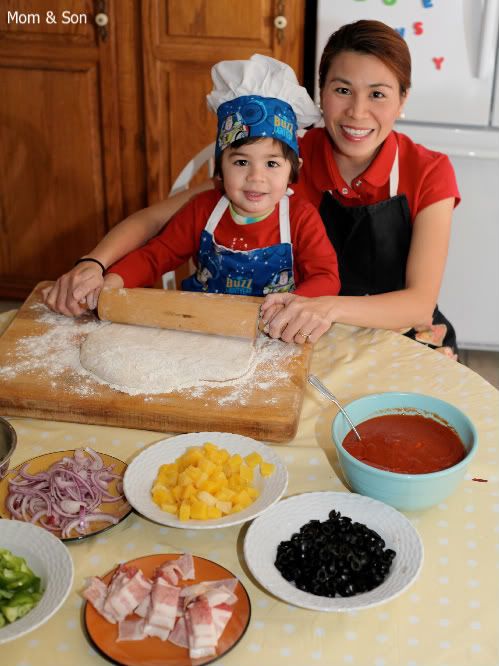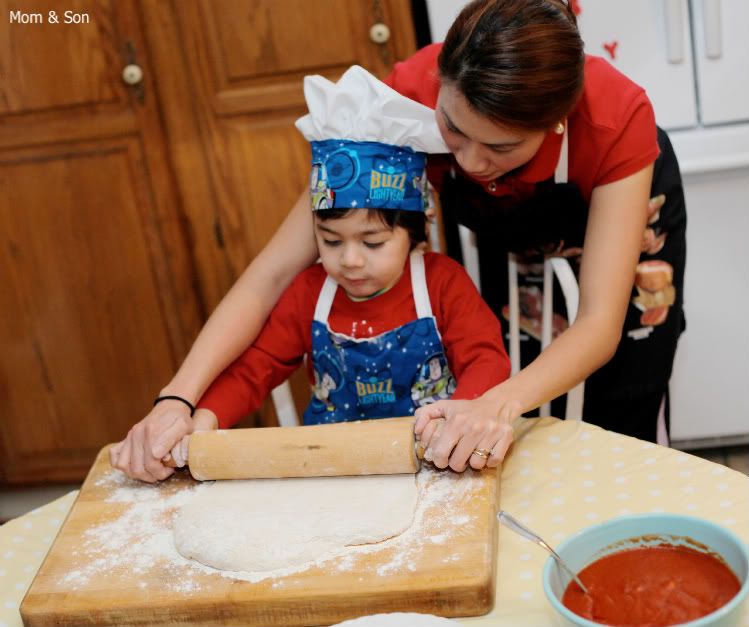 Rolling the dough.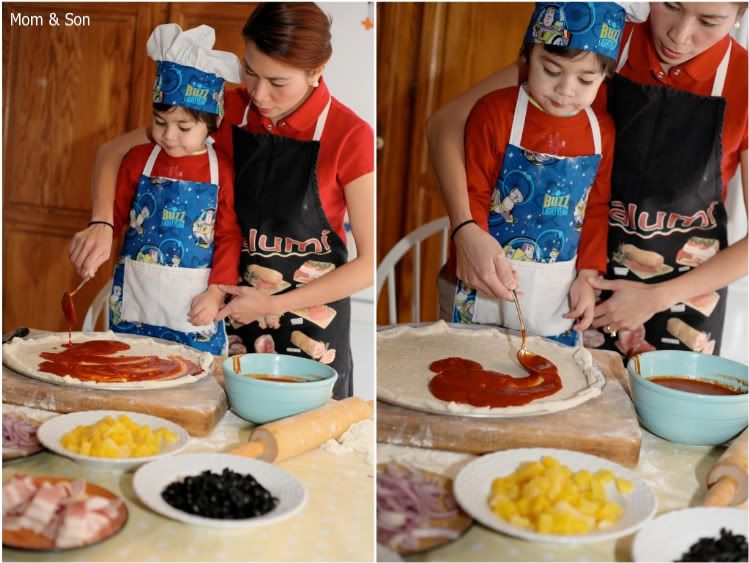 Spreading the sauce.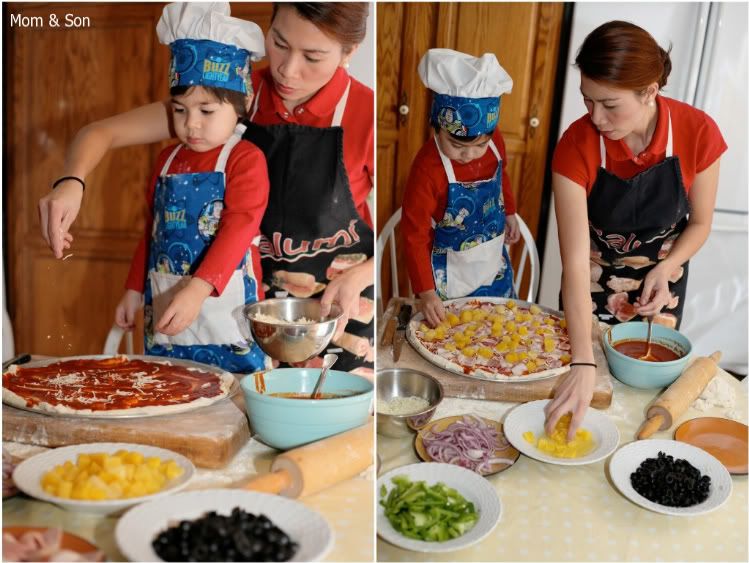 Sprinkling cheese and following with spreading the bacon and pineapple.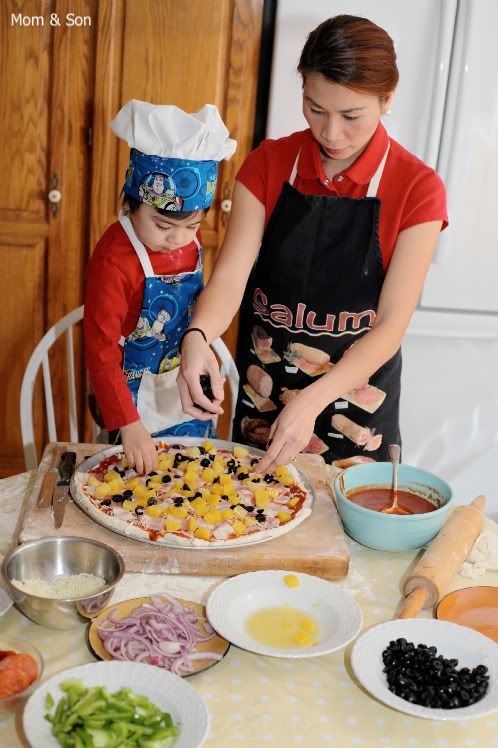 Lastly, adding olives.
And ready for the oven.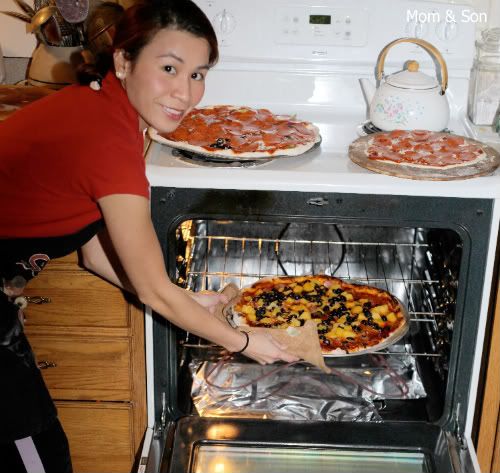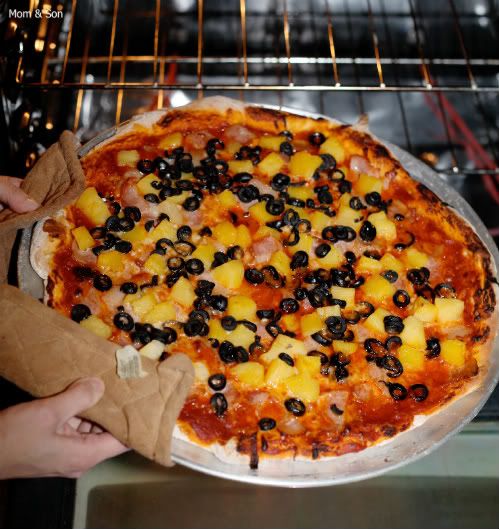 Mmm... my favorite Hawaiian Pizza. Ready to eat.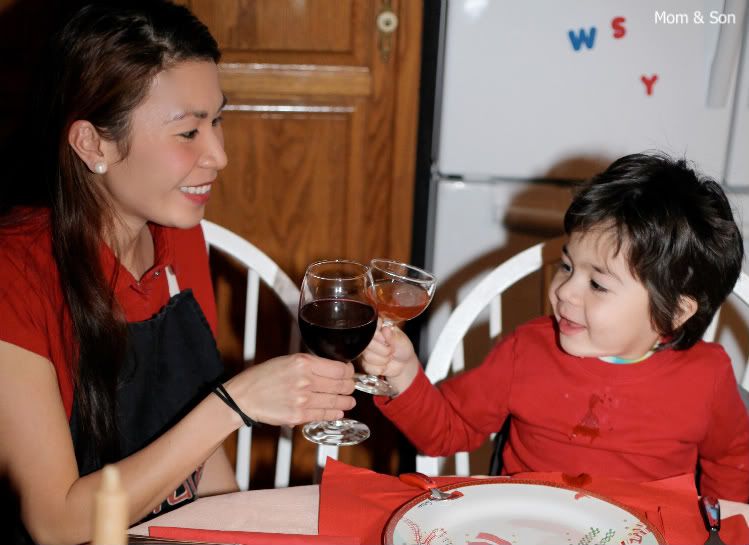 A pre-meal toast of red wine and apple juice for Mr.Freddy.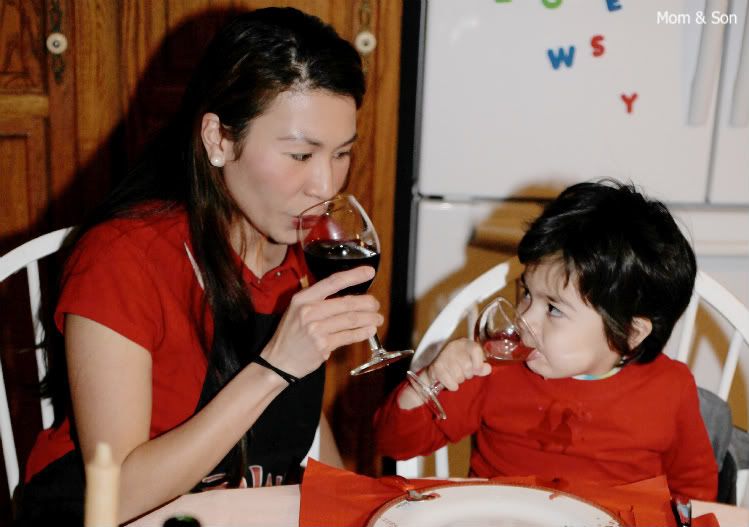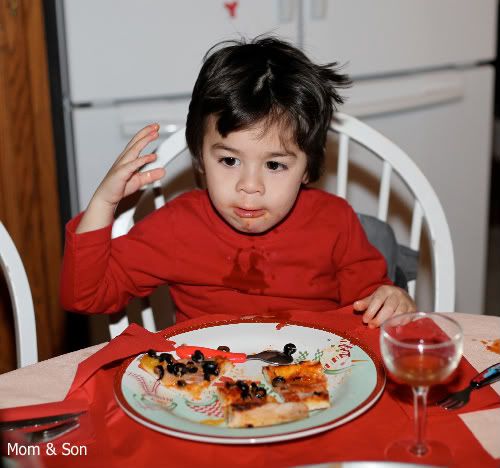 Mama mia! This is good pizza!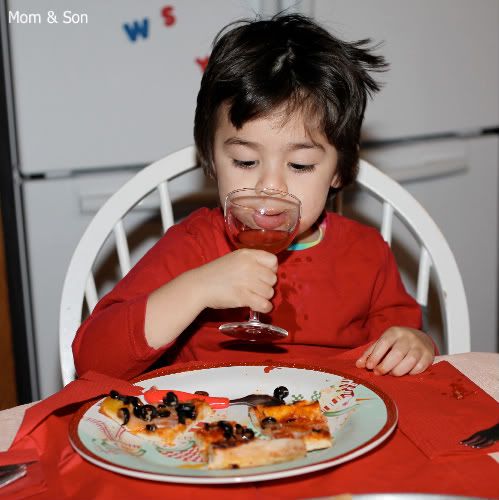 Thank you so much for reading! Yes, weekend is almost here! I can't wait to do more fun activities again with Mr.Freddy.