Hi folks! Yes, I am still here alive and kicking. My apologies for being AWOL. To those who've been following me probably you're sick and tired of hearing of my same excuse (busy life that's why I seldom update my blog). On the lighter note, I am already home from our vacation, the sweet journey is over but I really had a great time. God has been so good. He blessed us with great weather, great family memories, great friends and a terrific bonding for our family. And HE guided us safely home.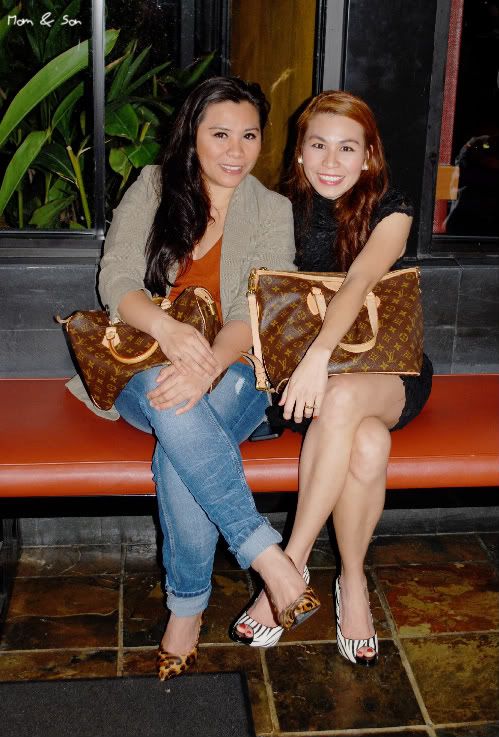 With my sister waiting to be seated for dinner. She's my true best friend in life. We both love to dressed up. Isn't it obvious that we both have the same taste? I remember growing up with her and people thought we were twins because we always have matched outfits and shoes.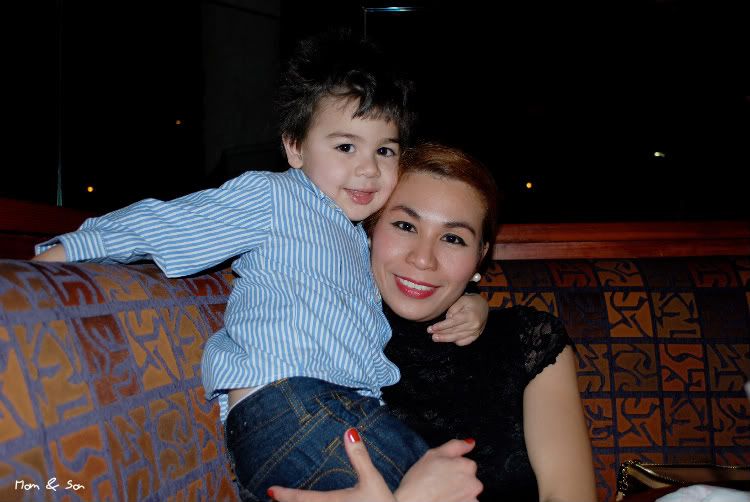 My lil' Boy is no longer a little. He's my lil' man. But it's good that he turned out to be a sweet and happy child. He always gives me hugs and kisses everywhere. I hope he will not be self-consious to show his love to me when he gets bigger.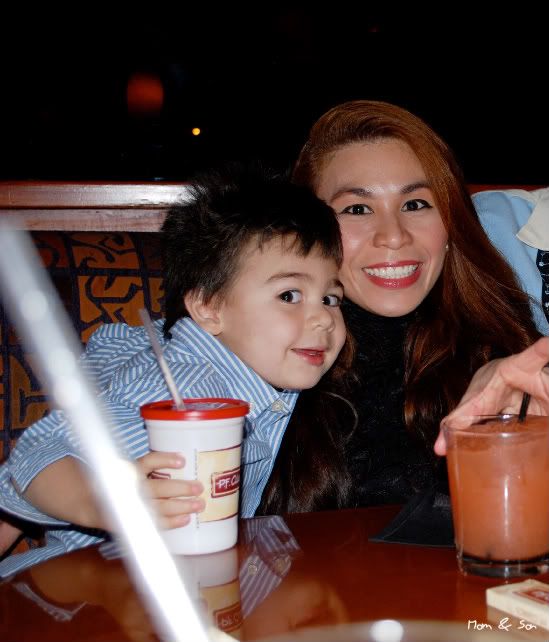 And he always volunteers himself to have picture taken and smiles whenever he sees the camera.
Dinner's outfit was borrowed from my sister. It's a black lace dress and my zebra-print pumps.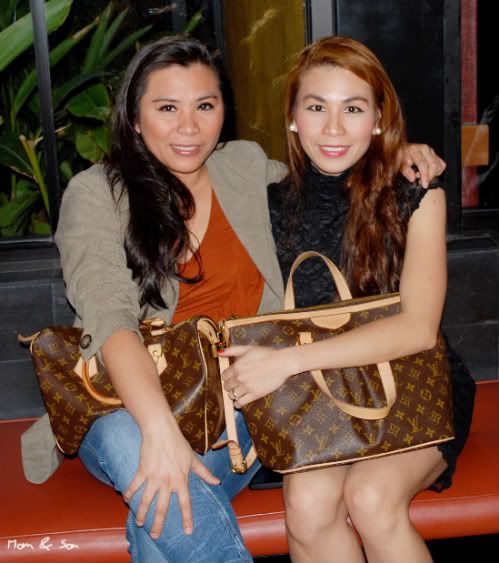 Now that I am already home sweet home I miss my sister so much! I had been on vacation for almost a month but time has gone by so quickly. Where did the time go, huh?!
Thanks again for reading, kind comments and emails. Stay tuned, I have more photos to share with you soon!