Us, on our Wedding Day.
Four years ago today, I tied the knot to the man of my life who's now my husband. As we all know life is not perfect as well as there is such no perfect relationship. In our marriage, life can be like a roller coaster, has twists and turns or loopy loops but I am thankful that we both are solid in holding on with our vows. God is always the center in our marriage.
Wedding Anniversary is an important celebration for me and I always look forward to this big episode of my marriage life every year. Just like a typical woman feels, getting married to the man you love, wearing a bridal gown, walking up to the altar is the wicked thing that has ever happened to me. On that special day, my feelings were inexplicable and 'twas so whimsical!
Today, I would like to reminisce my bridal-moment day... and dressed up with the same long white gown I wore at my wedding. Wow! I am overjoyed that after four years, this gown still fits me. No unabridged and all in one piece. This just proved that my pre-pregnancy body is back already. I think, putting on my wedding gown in our anniversary will be part of my wedding anniversary celebration.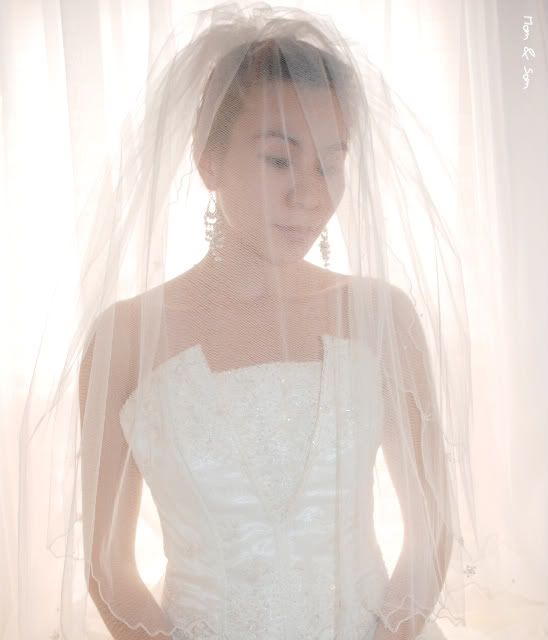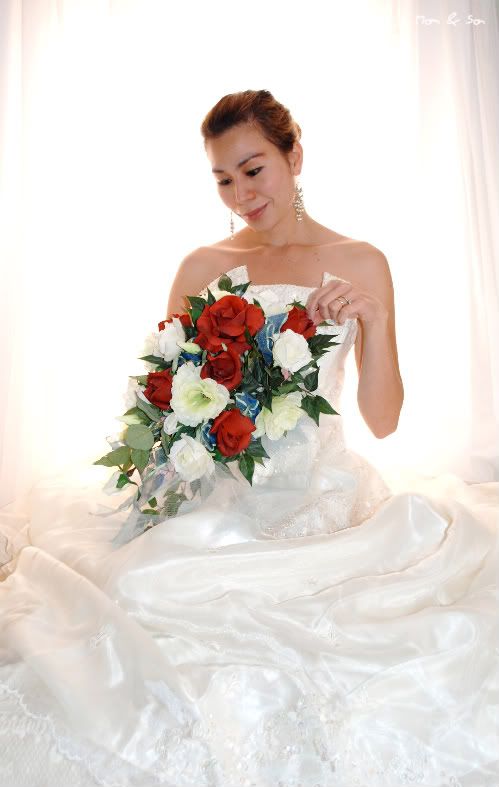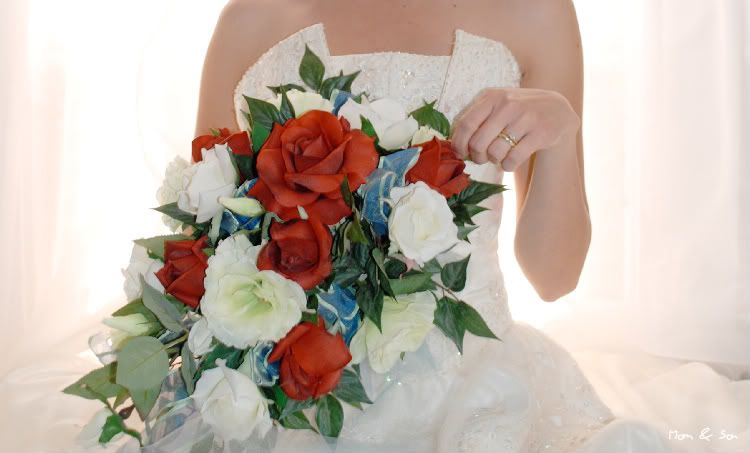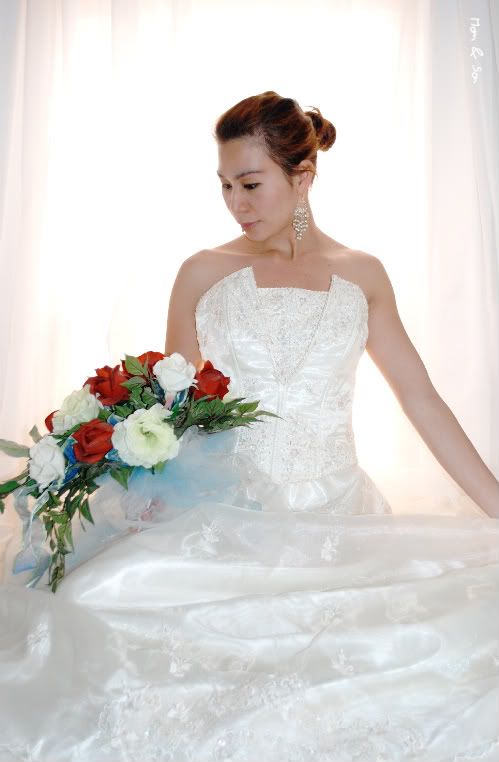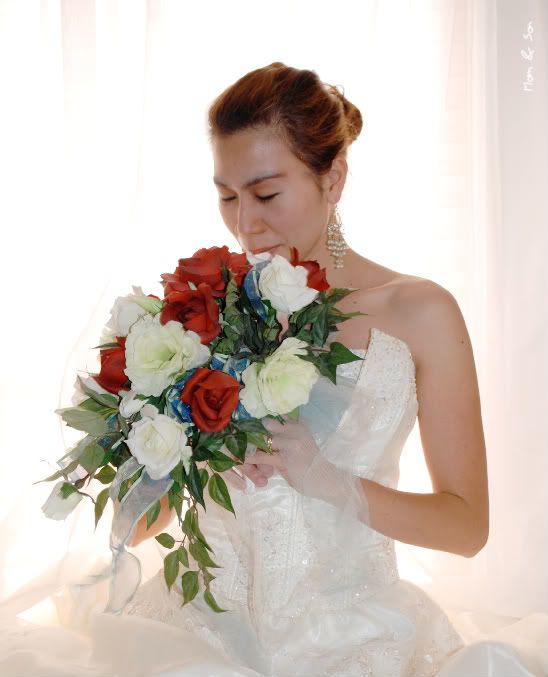 Happy Anniversary, with love to the wonderful man I married!