Talking about our tedious journey this past month, swimming with manatees
was the first activity we did in Florida.

Wiki says,

Manatees

(family

Trichechidae

, genus

Trichechus

) are large, fully aquatic, mostly herbivorous

marine mammals

sometimes known as

sea cows

.

They measure up to 13 feet/4 meters long, weigh as much as 1300 pounds/600 kilograms

, and have paddle-like flippers.

The night before, I was so anxious and quite hesitant. Hubby repetitively explained to me that manatees are harmless and friendly but still I couldn't imagine myself or hubby swimming with a sea creature as big as sharks. I was unsatisfied of his thoughts. I stayed up late and scrutinized online if there's any report on harmful manatee and the result was nil. In addition, I felt that sense of relief after reading stories from people who had experienced swimming with manatee. Then, I went to bed with feeling at ease.
Morning has came. Taking the first step of our manatee tour.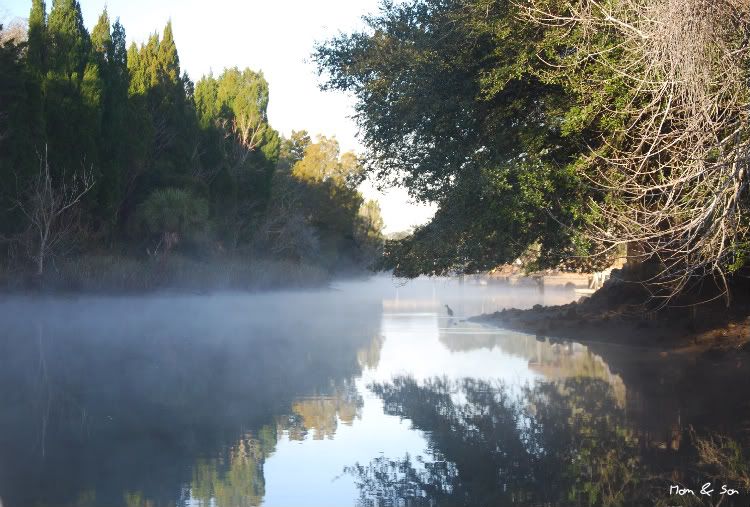 We started sailing around 7 a.m.- a hazy and chilly morning in Crystal River. The temperature still dropped down in Florida during winter especially in the crack of dawn.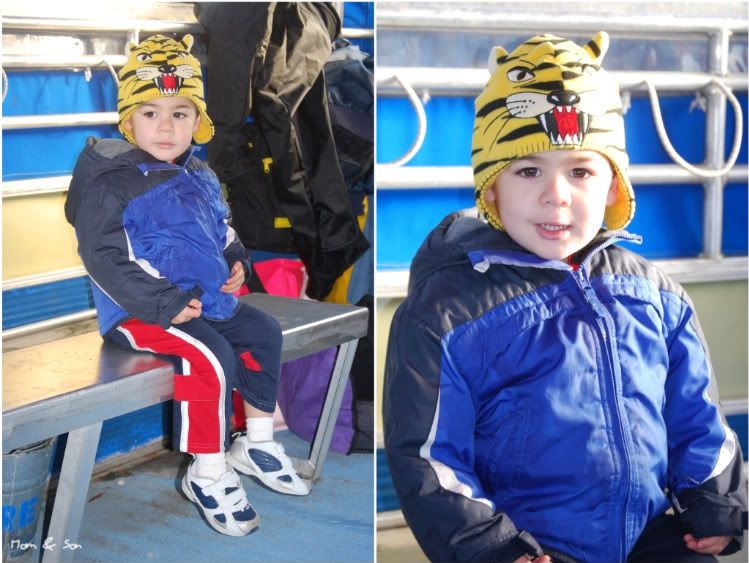 Inside the boat. Mr.Freddy was so well-behaved. The day before our manatee tour, I googled an image of manatee and showed him what it looks like. He was excited to see one of them.
Beautiful view on the way to the manatee quarter, the sun shone so bright that the water was as clear as a mirror.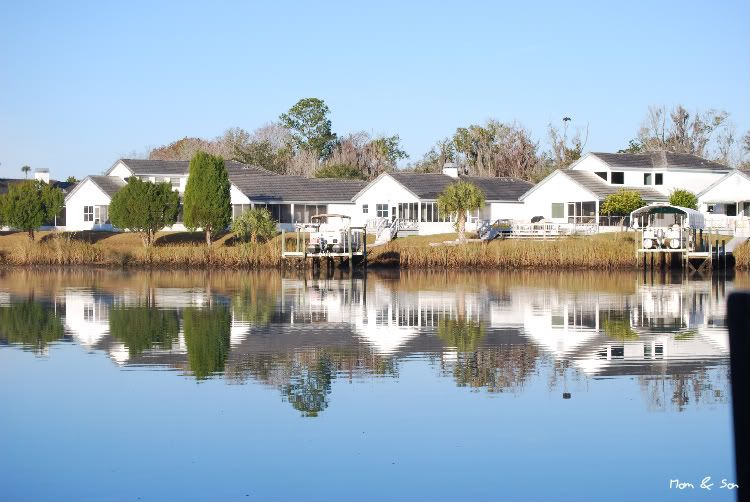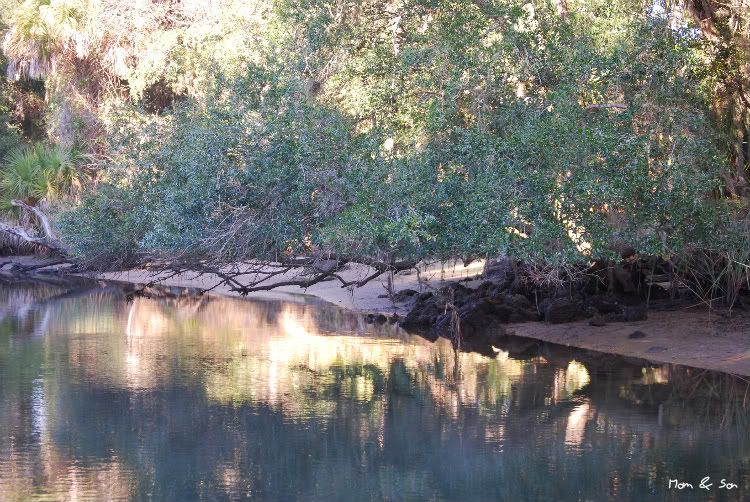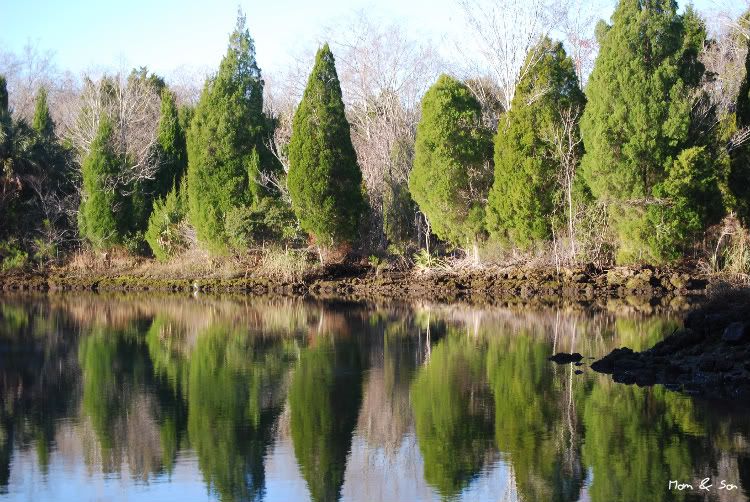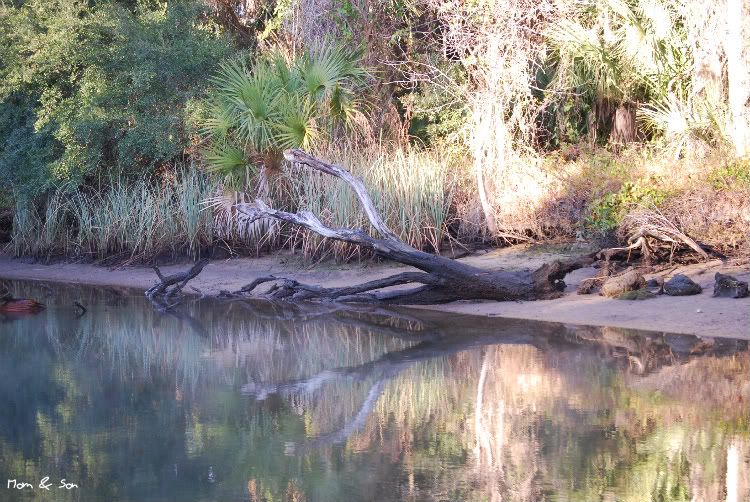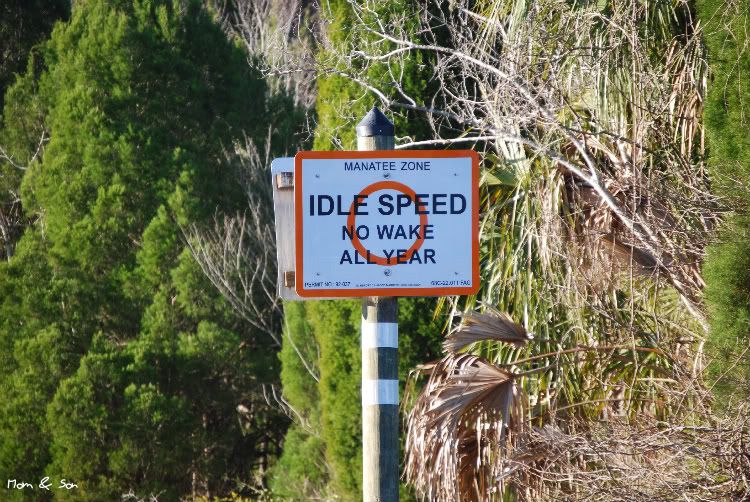 One of the signs along the river, so people must be cautious and slow down. The river is shallow that the boat's propeller is sharp which may cause serious injuries to a manatee.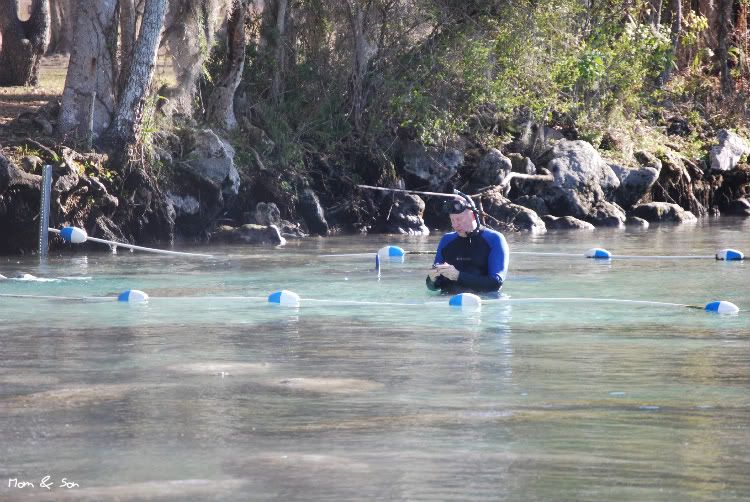 We finally reached the manatee complex. That's hubby, setting up his underwater camera. Take a look closer on this photo, a bunch of manatees in front of him. About thirty to forty of them showed up that day.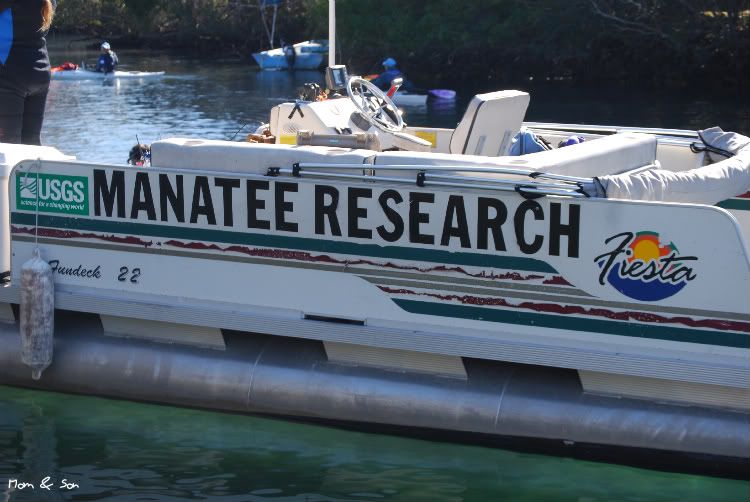 Spotted a group of Manatee Researchers at the river. They do conduct and study manatees in order to address their health issues.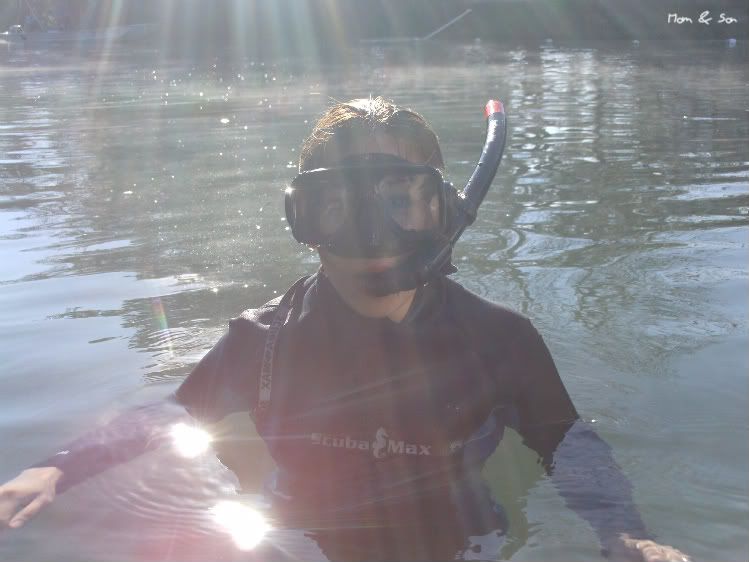 The sun glared out of a vivid skies that makes the river a crystalline water but swimming in 66F temperature is too cold for me. This was like swimming in the ice cold water. Brrrr....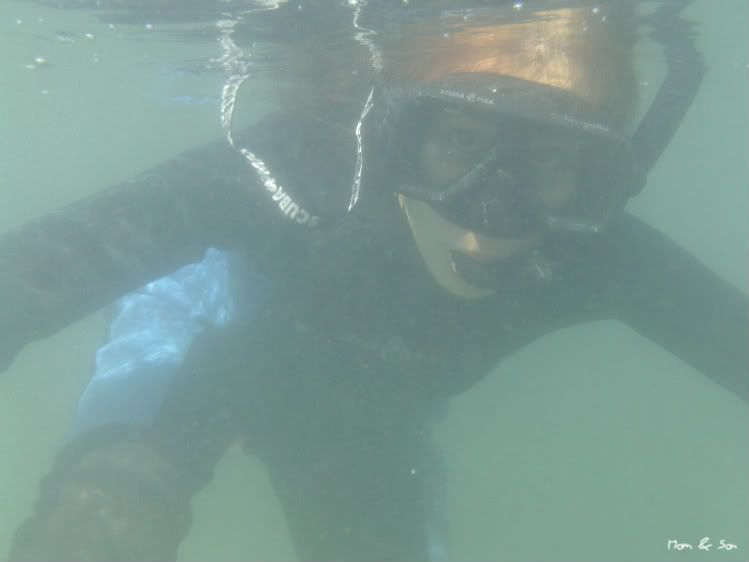 I was freezing already but I had fun swimming and interacting with the manatees.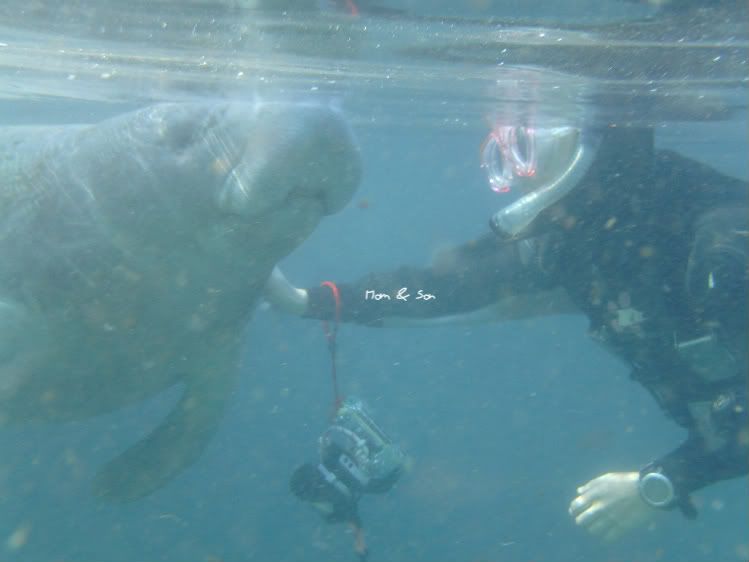 My favorite photo that hubby took.
Not only manatees, this river is surrounded with beautiful fishes.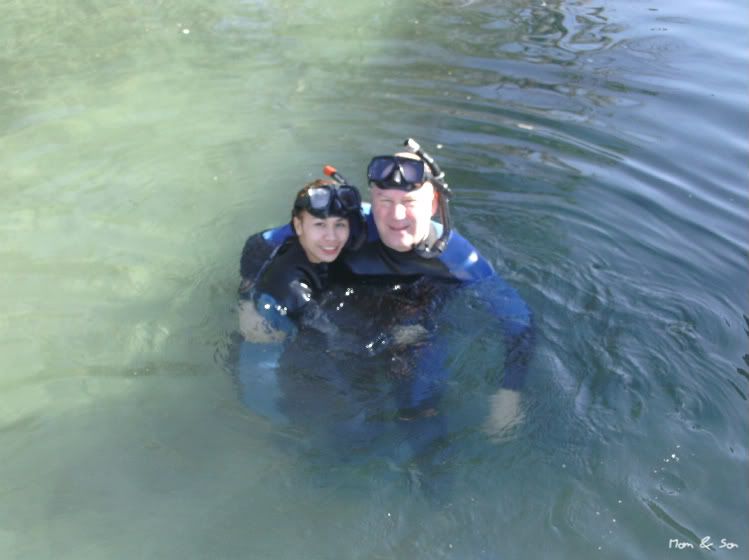 It was an amusing and one-of-a-kind experience indeed with my hubby. I wish Freddy had joined with us but he backed out. He didn't like to wear his wet suit. But it was okay that he didn't, it was too cold for him to swim. He just stayed in the boat with the captain. I remember, he was bawling when he saw his father jumped out in the water. He thought hubby got drowned so he went back (still bawling, calling his daddy's name) inside the boat and grabbed a life vest and trying to hand it over to his dad. I didn't teach him about life vest but it's a smart gesture for a 2 1/2 year old child being aware of the importance of a life vest.
Lastly, sharing you a cute video of manatees captured by hubby. I hope you enjoy watching it.