Do you notice that I am becoming more active now with blogging? Now that I have much time I will be updating my blog constantly. Maybe if I were a student and the project is to update a blog I definitely receive a failing grade. But it's not yet too late. Although I am not a great writer I enjoy blogging because I'm having the ability to think of a topic to write. I stay-at-home, my brain gets rusty so I think blogging is a good brain teaser for me.
Please bear with me if I am very left behind on posting these photos here on my blog. Promise. After I shared you these pictures from our long vacation three months ago, everything will be back to normal and up to date posts. Just to give you a clue, "long vacation" means I took so many pictures from our trip and that I am posting more pictures again. Thank you for lending your two eyes. I hope I don't make you feel weary reading my crappy blog.
Aside from

this

and

this

vacation, we went on a three-day cruise to Bahamas. Going on a cruise isn't on our trip-list yet but, because I am blessed to have a sister who is very generous, she surprised us with a rad treat of travel documents to Bahamas! Yay! To my Sister, I am not sure if you still reading my blog but thank you so much and wish you all the best in life! We love you so much!
Waiting to unload our luggages out from the car. Mr.Freddy's excited his first ride on the ship!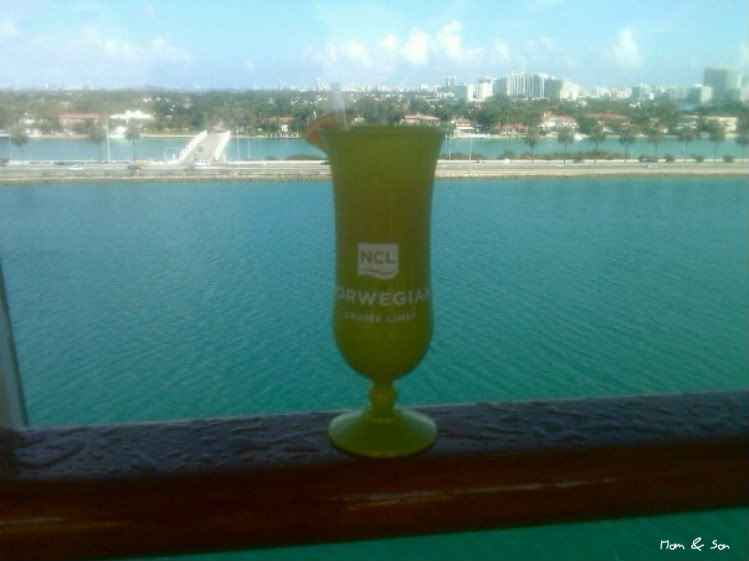 My first Bahama Mama that quench my thirst under Miami scorching hot.
Departing Miami. Beautiful sunset that made me feel so perfectly romantic while cruisin'.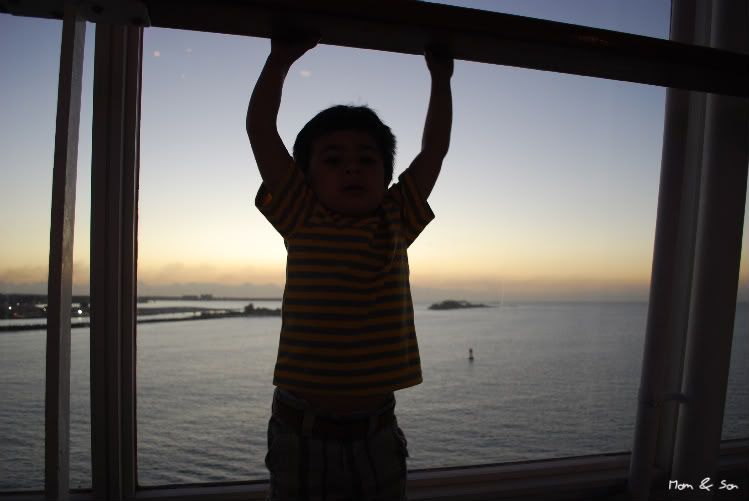 Mr.Freddy's silhouette.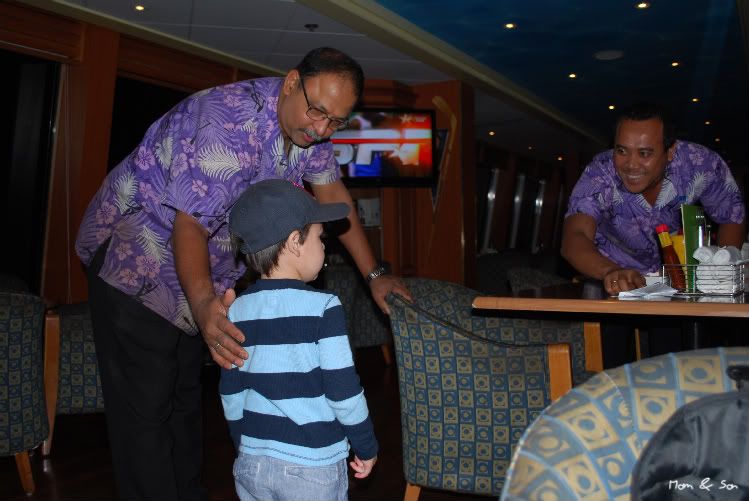 Our first night at the Sports Bar with the friendly crews. The man on the right made a paper frog for Mr.Freddy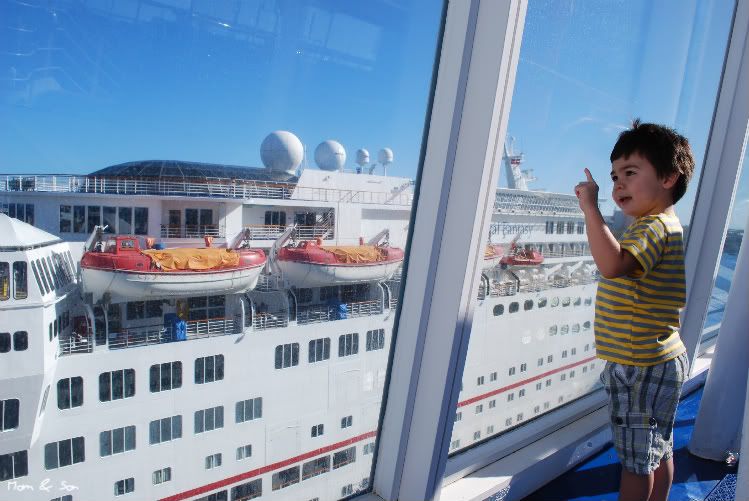 Arrived Nassau safe and sound. We had a good night sleep on the ship, the sea water wasn't rough.
The weather was cooperating so far. Thank God, we are always blessed whenever we travel we always got this beautiful clouds. First cruise destination- Spent the whole day at Nassau, Bahamas.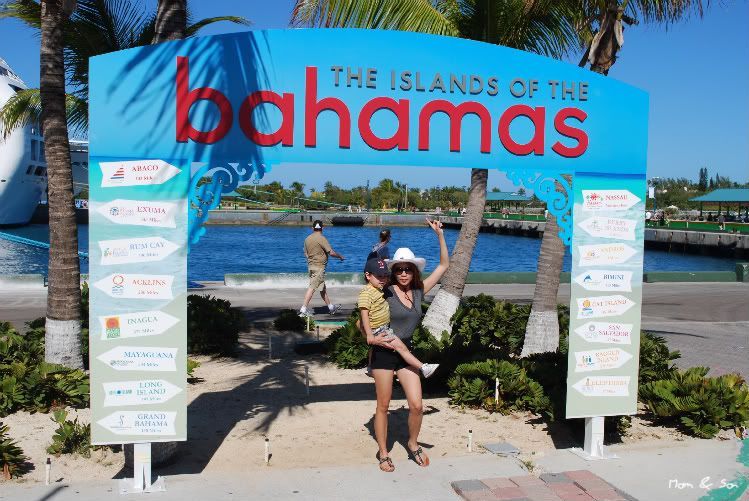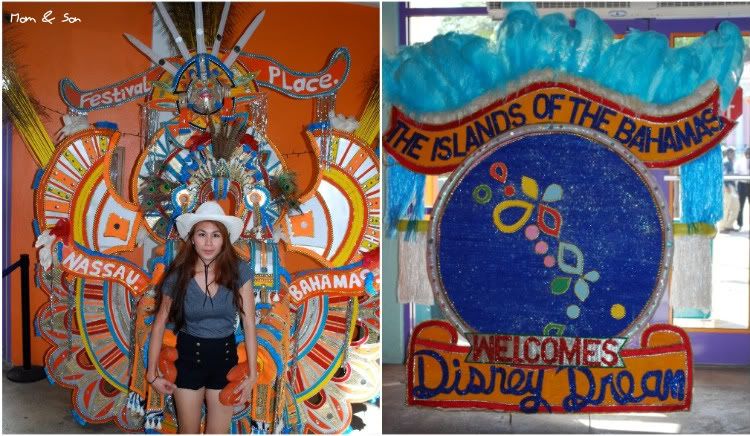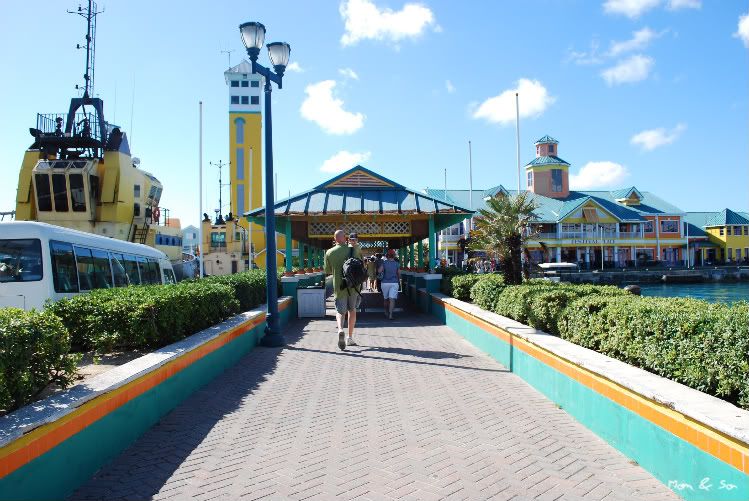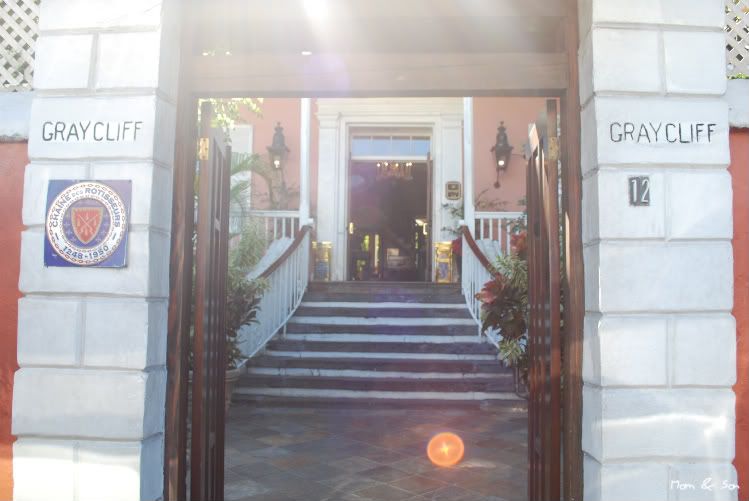 The most expensive and oldest bottle of wine in the world can be found in Graycliff Hotel.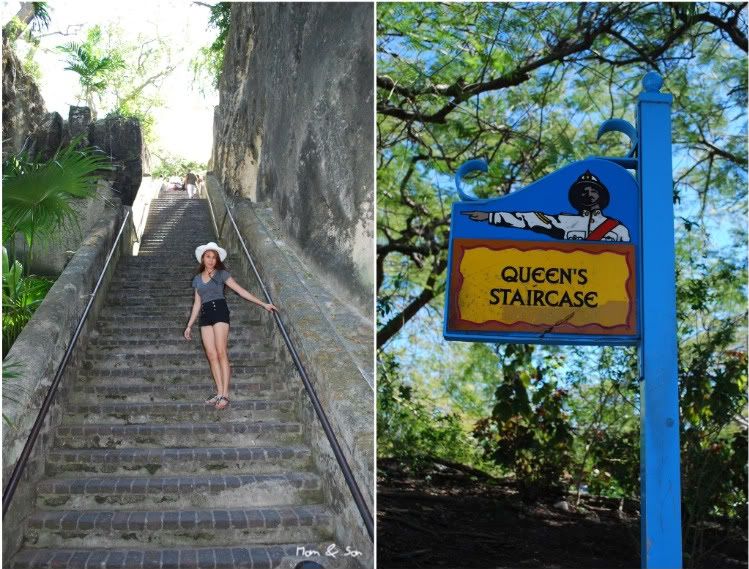 Going down on the Queen's Staircase that has 65 steps engraved out of solid limestones by slaves in the 18th century. This was named in honor of the 65 years Queen's Victoria's reign.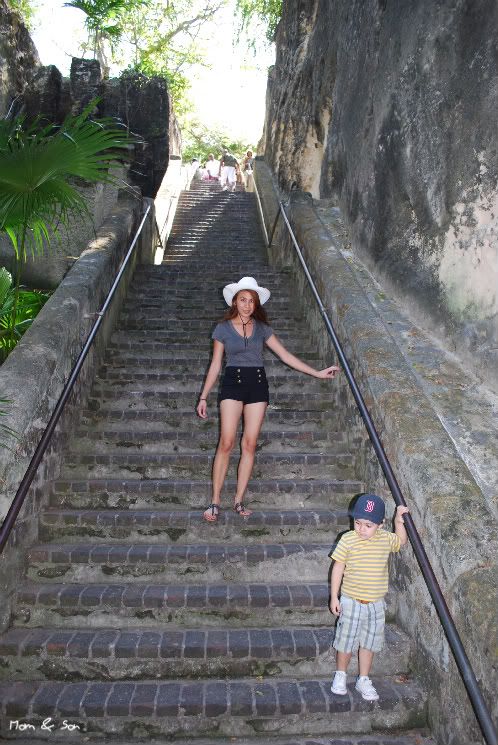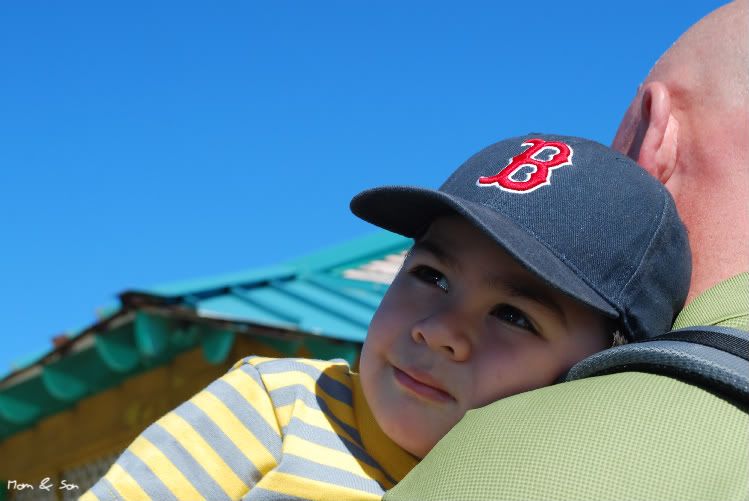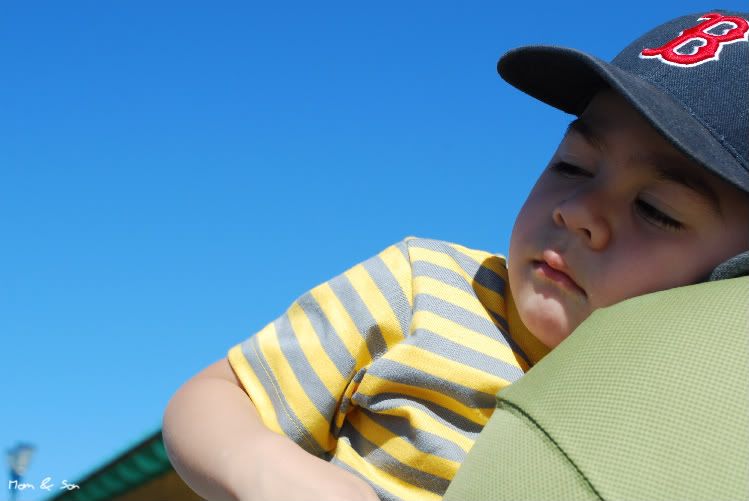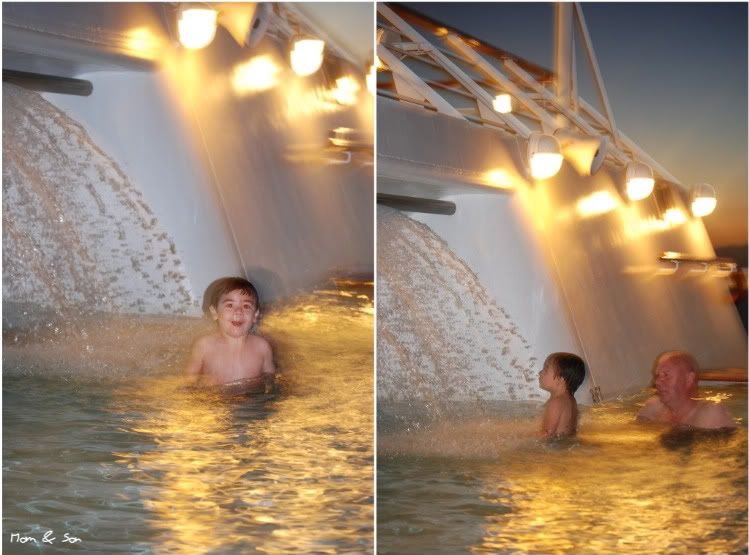 Back to the ship after a full day tour. Mr.Freddy went for a dip in the kiddie pool and for his safety hubby had to swim with him.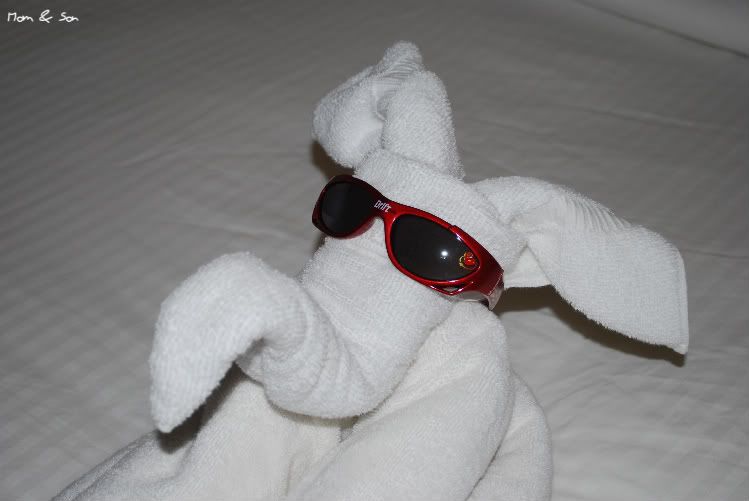 Got a surprise cute towel sitting on our bed. Mr.Freddy was scared though.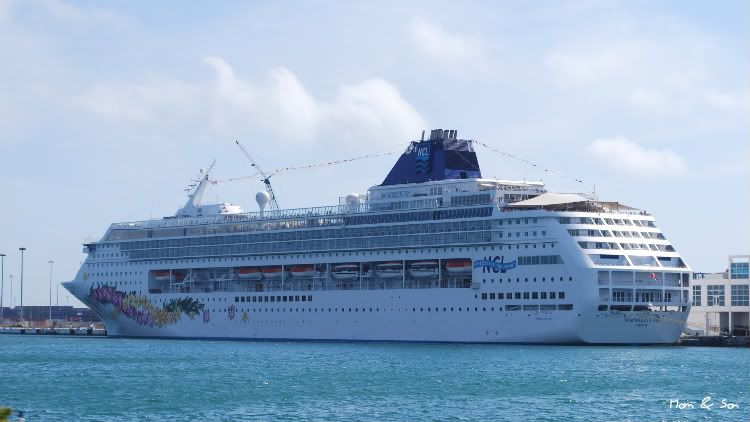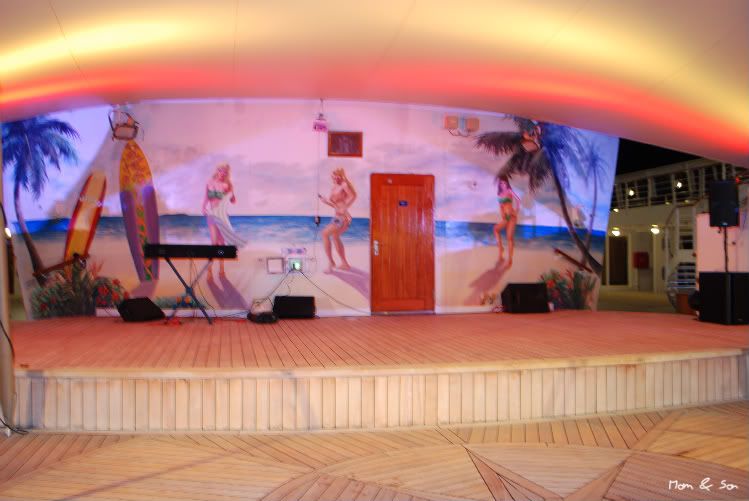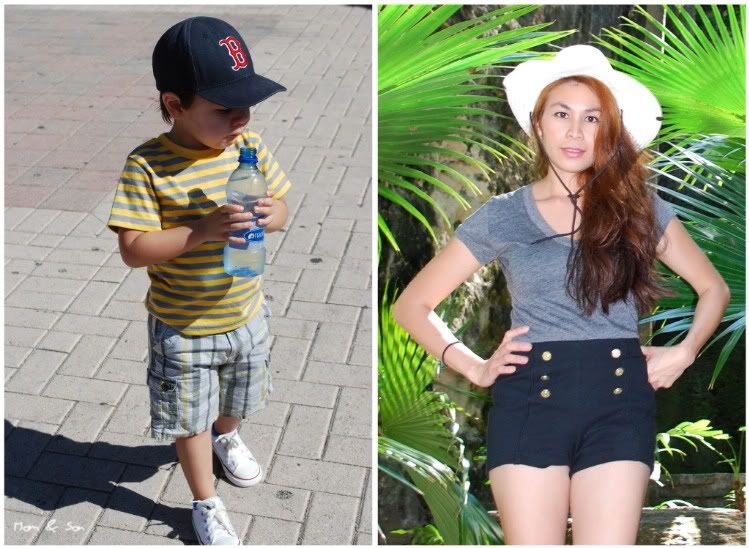 His Outfit: Garanimals shirt, U.S Polo plaid shorts and Converse shoes.
Her Outfit: F21 gray tee and shorts, Gladiator sandals from Marshalls.
The only thing I have learned from this trip, Mr.Freddy's really too little to go on a cruise but we all had a great experience and great family bonding.