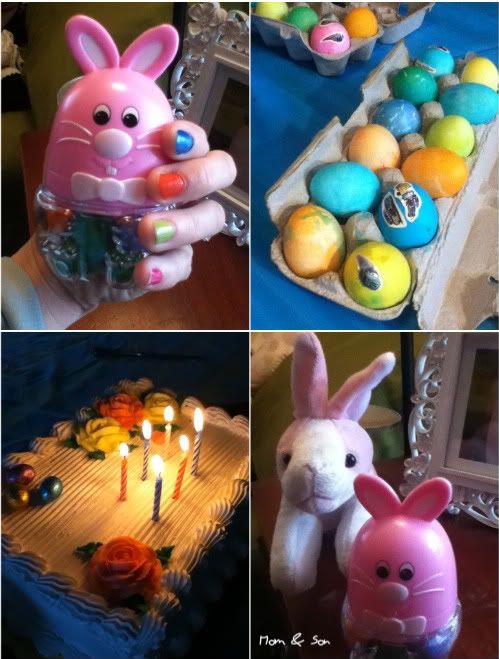 Hi everyone, how was your Easter? I hope all had a lovely Easter celebration just like we do. It was a busy week for me, cleaning around the house and preparing things for Easter. The day before Easter, I cooked a dozen of eggs for dyeing and decorating them. Eggs were quite boiled and perfectly in shape; until the next morning, I went downstairs and saw Mr. Freddy standing on a chair washing the boiled eggs in the sink. Jeez! Eggs got wet and cracked eggshells! I was upset because of what he did. What more I can do, this is my life with a two-year old son. My heart softens quickly when he was so proud showing me the washed eggs and saying ''Here, Mommy!''. He was unaware that he was in trouble. Instead, he thought he was ardent helper. I did not scold but advised him and turned my back, shook my head and just smiled. Most of the time, he is mischievous, but I still love him. I had to boiled another dozen of eggs for substitute of a cracked eggs since they were not any appreciable for coloring.
Photos of us coloring and putting stickers on eggs.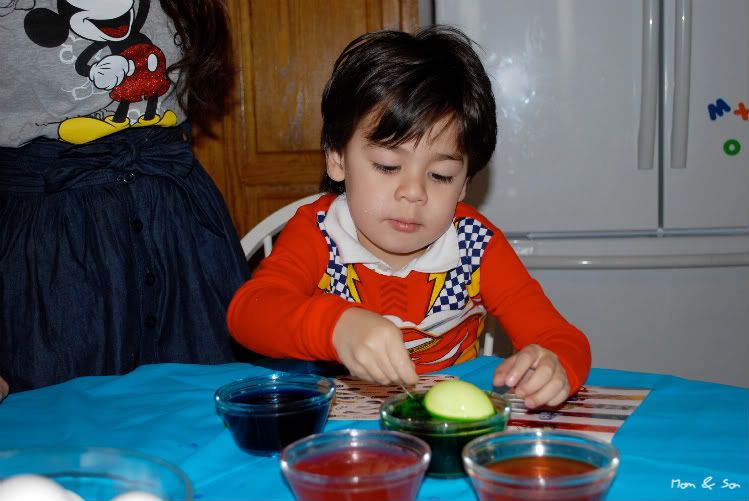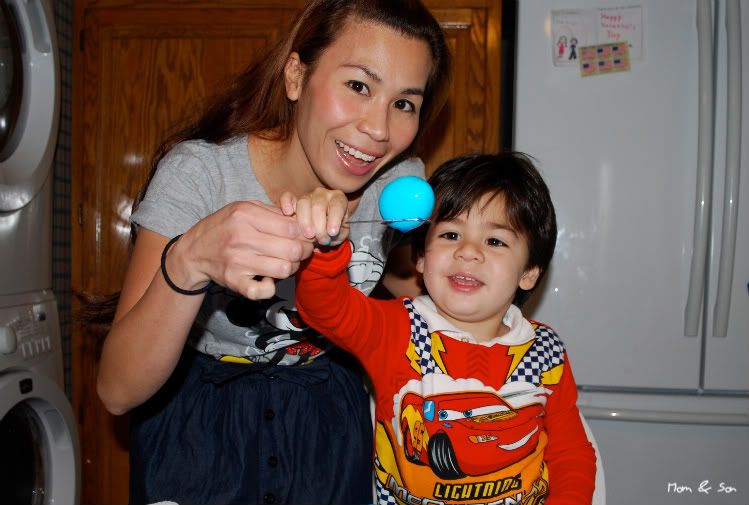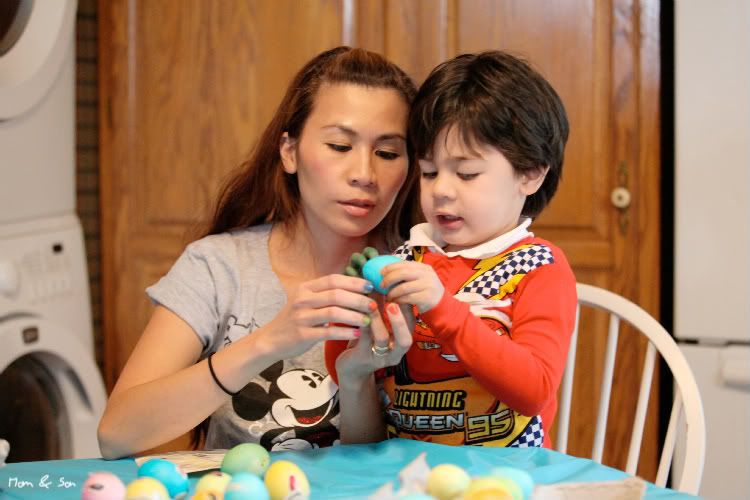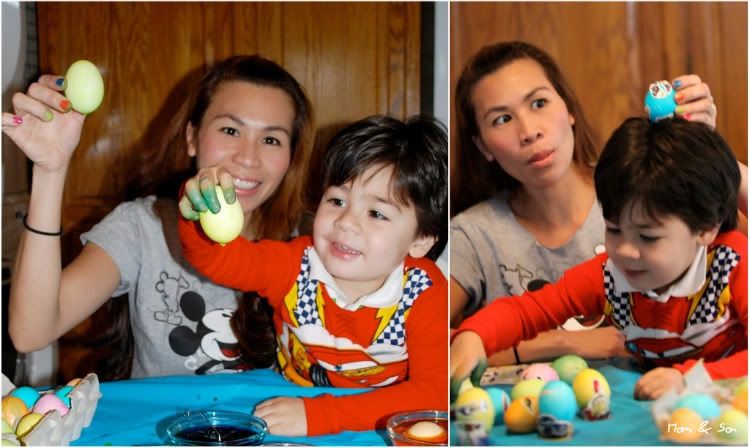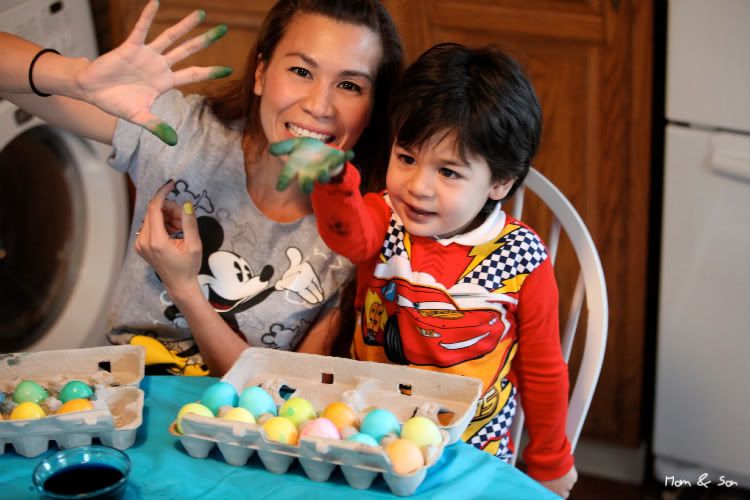 This is my Lil' Man all dressed up and ready for Easter egg hunt. I apologize for a poor quality photo; pictures were taken with my camera phone.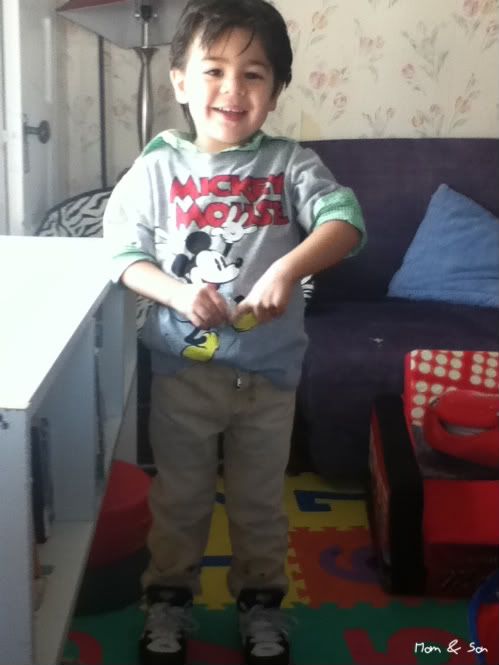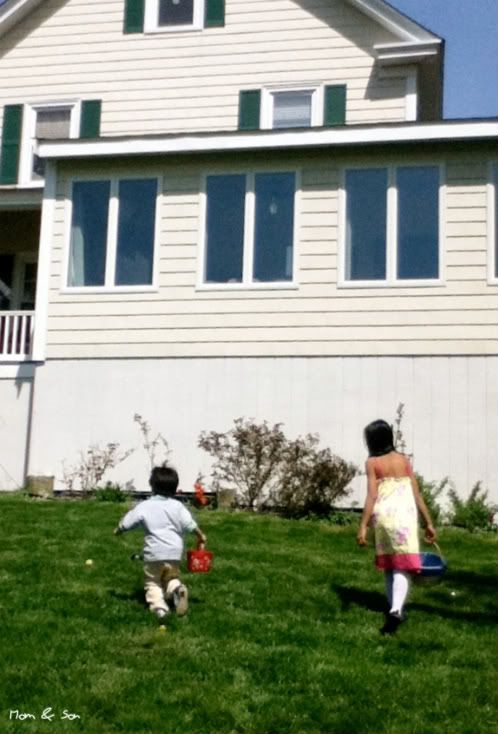 Easter egg hunting with his cousin in the backyard.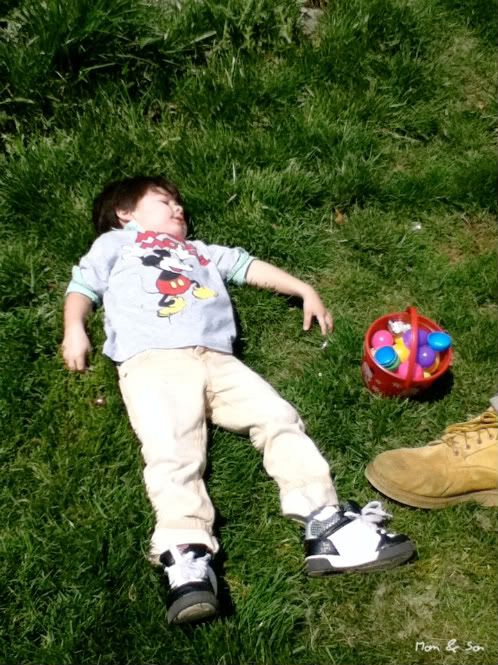 He got tired from working so hard looking for eggs that he needed to lay down for a while on the grass.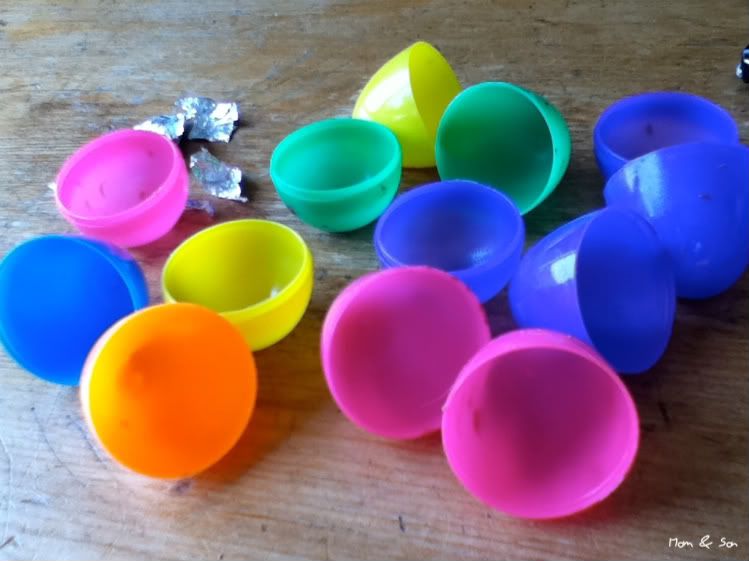 He ate them all. Chocolates and candies are yummy!