In weather comparison, today's temperature is better than yesterday. It was 50 degrees, still chilly but a good day to be out and about under the sun. I spent almost half of my day at the park with Mr.Freddy. The park where we went is only a stones throw away from home and it is surrounded by the ocean. If it wasn't too cold I could have been swimming or let Mr.Freddy play in the ocean. Oh, sounds like I can hardly wait for summer eh! I feel like I am reminiscing those days when we were on vacation lazying around on the beach.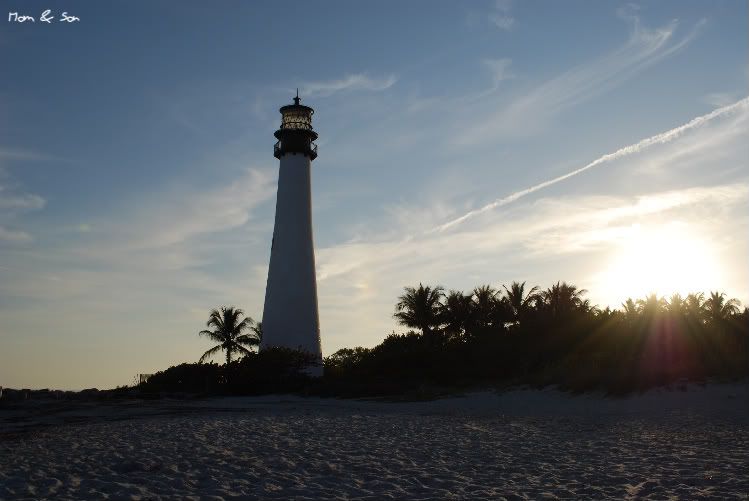 By the lighthouse in Key Biscayne Beach, Florida. We spent half day there waiting for the fall of sun.
I don't know how to swim but I just love to be on the beach. Beach photos were taken at Key Biscayne, Florida from our vacation few months ago.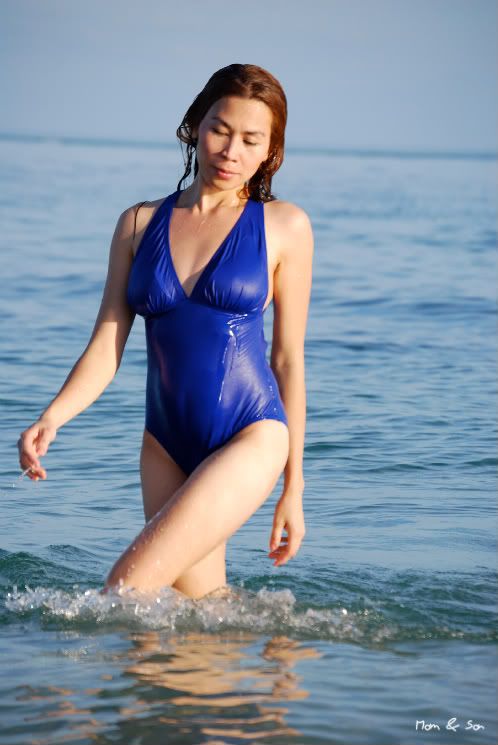 I love this natural light of the sun that made my skin tan.
Tommy Bahama swimsuit, Levi's shorts, vintage sunglasses.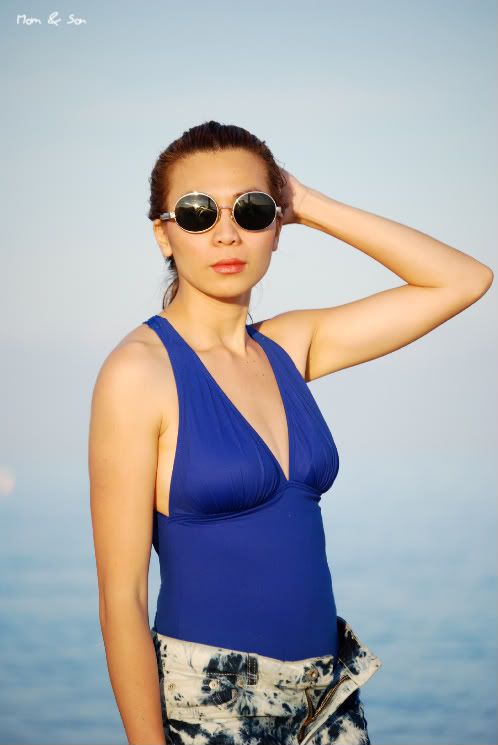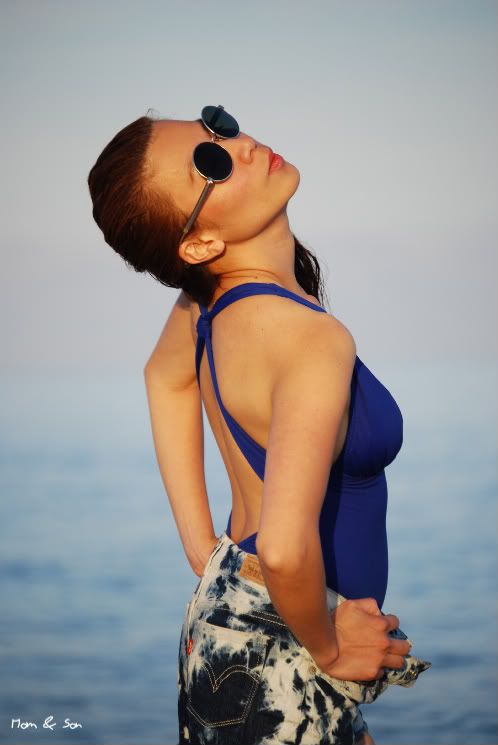 Oh, Florida we miss you! We miss the nice warm weather! *sigh*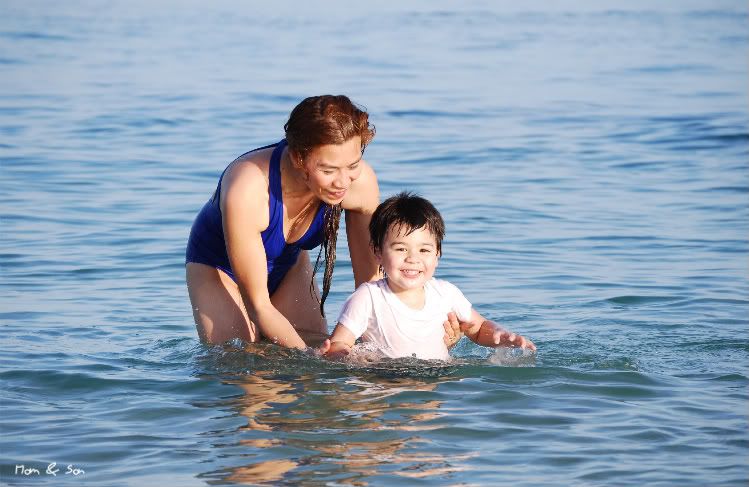 On the way home, we stopped and hubby took a photo of Miami Skyline.