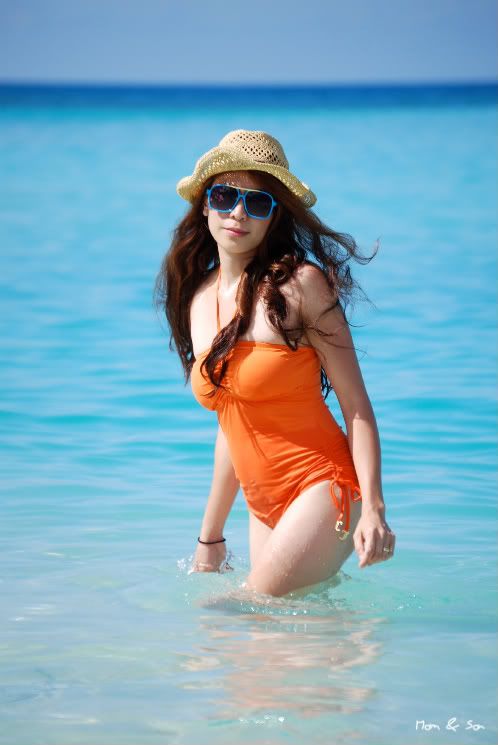 This week, the weather turned out nasty and it rains here every day. I'm sluggish to step out of the house when it is clammy outside. I just wish I was in a warm place right now in Bahamas like in these pictures. We spent one day at Great Stirrup Cay, (is Norwegian Cruise Line's private island) this was our last stop of cruise destination.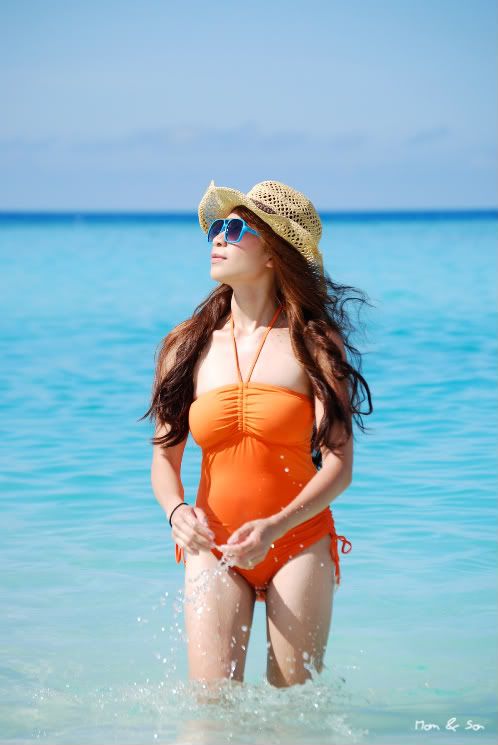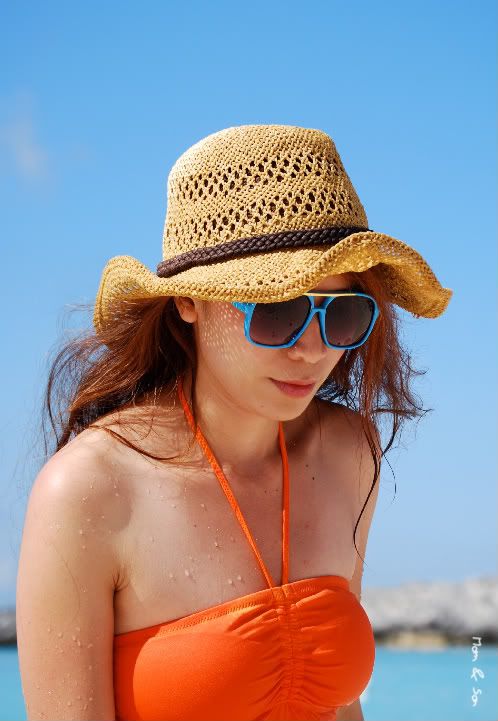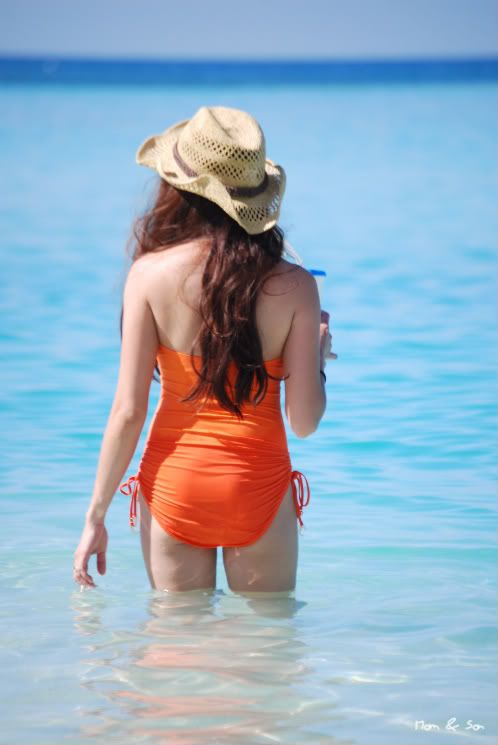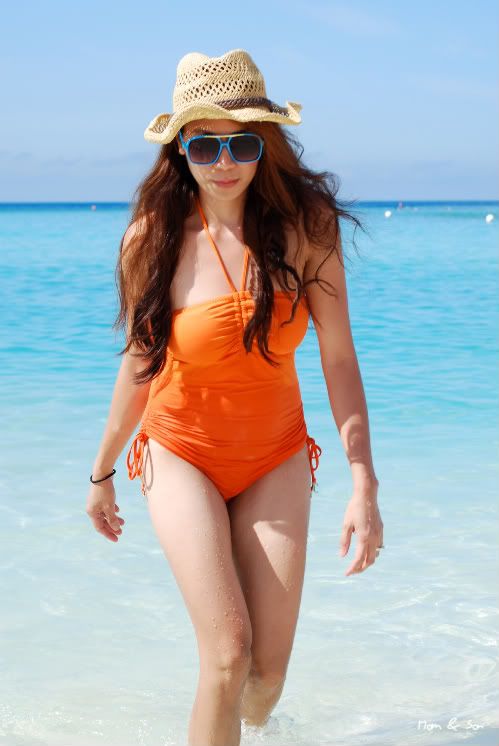 Juicy Couture swimsuit, Charlotte Russ hat, borrowed sister's sunglasses.
Again Mr.Freddy enjoyed the beach. He is fond of playing with water. At home, I always catch him playing with water if not in the kitchen, he's in the bathroom sink.