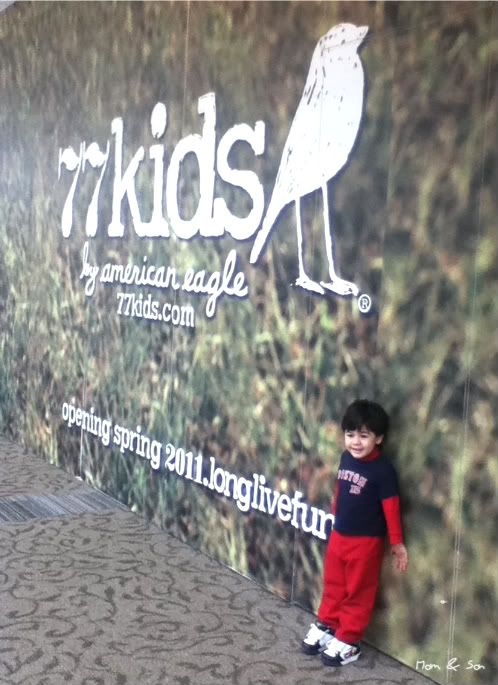 Mr.Freddy standing by the shop called 77kids. It was under construction when we passed by this store. I was curious, when is this store going to open?! I'm glad I signed up for twitter and was able to communicate with 77kids with a quick reply, ''it opens tomorrow'' to my surprise!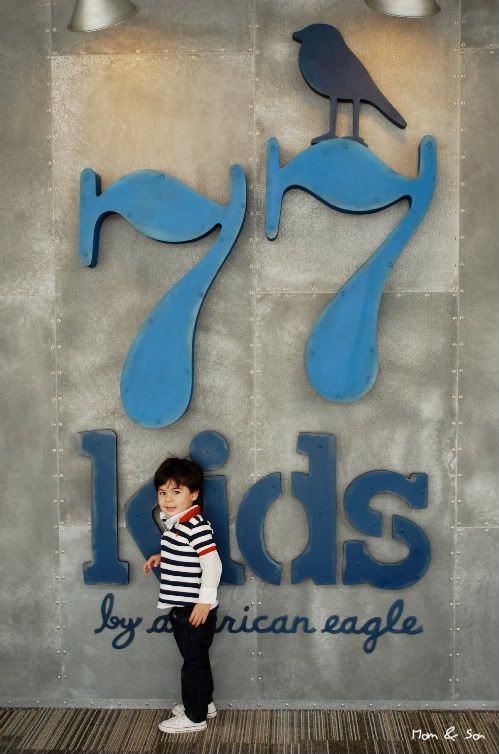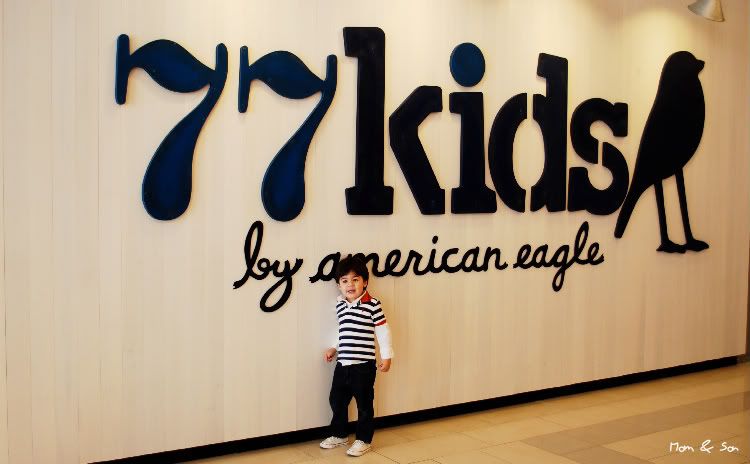 So, yes we went to the grand opening of 77kids in South Shore Plaza.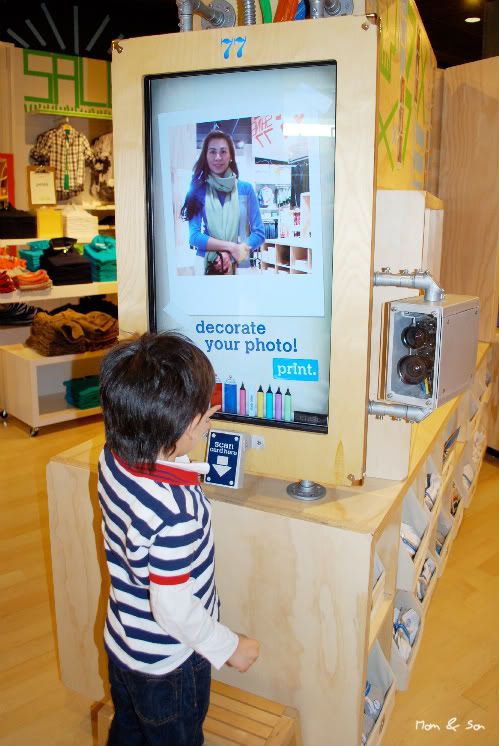 In the kiosk. Mr.Freddy decorating my photo. The store has 32 inch interactive touch-screens which shoppers can see their reflection and take pictures of themselves to bring home.
This is our personalized take-home photo. Mr.Freddy freaked out when I lifted him up to have our picture taken. Haha! This is something new to him. He's more interested in manipulating this touch-screen.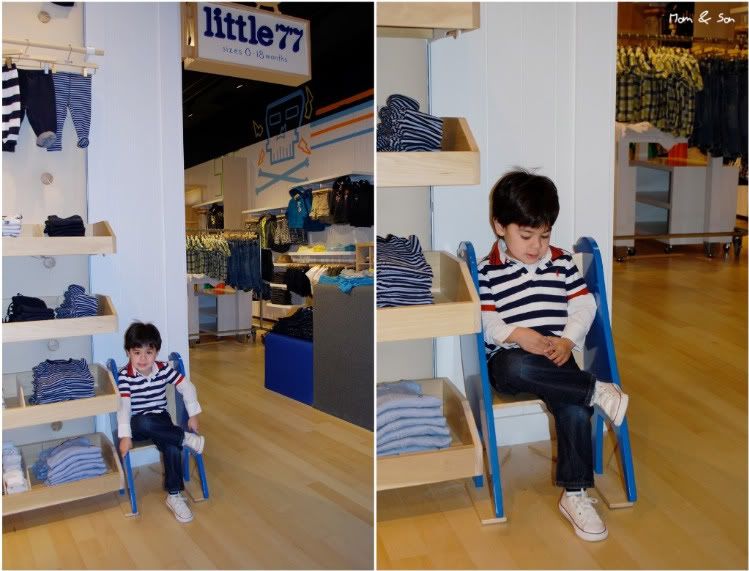 This small blue chair is his favorite lounge. Geez, my little man has grown up so much and he sits with leg criss crossed!
Then, we met up our closest friends to hang around again in 77kids store.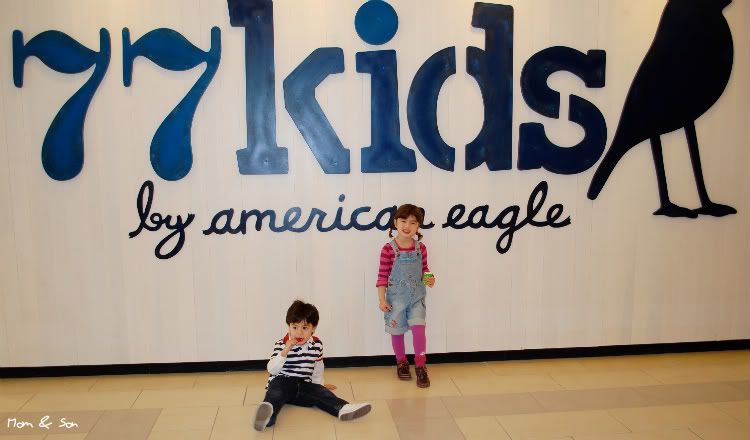 Mr.Freddy with Tala. She's a sweet lil' girl and like a big sister to him.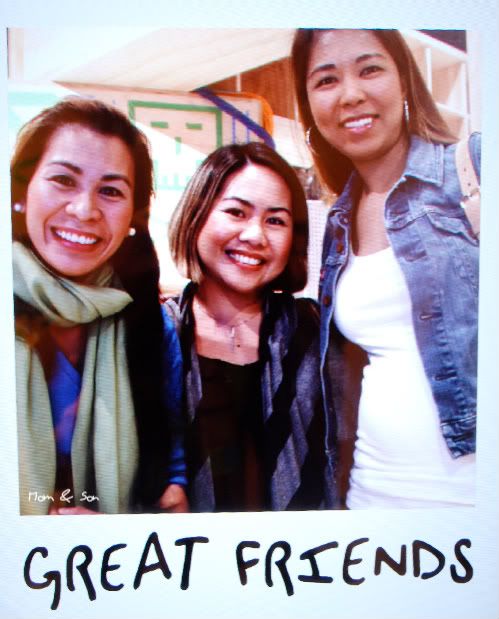 With my best set of friends, A (Tala's Mom) and M.
After 77kids, next stop was at the ice cream store.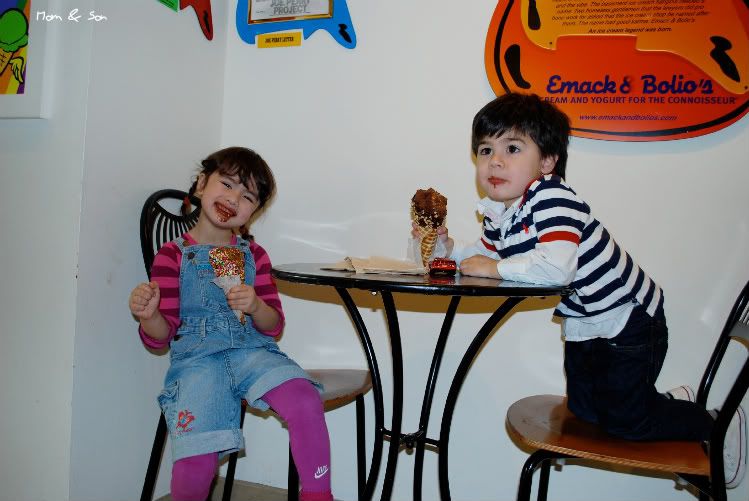 Easter Bunny arrived at the mall and gave them easter bunny hats.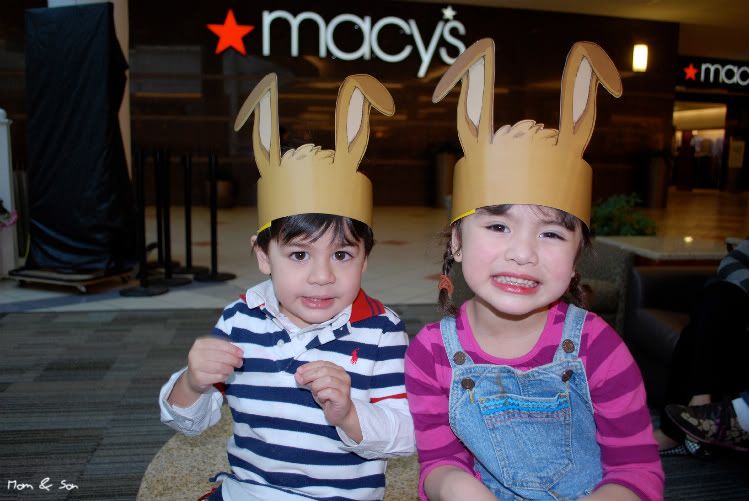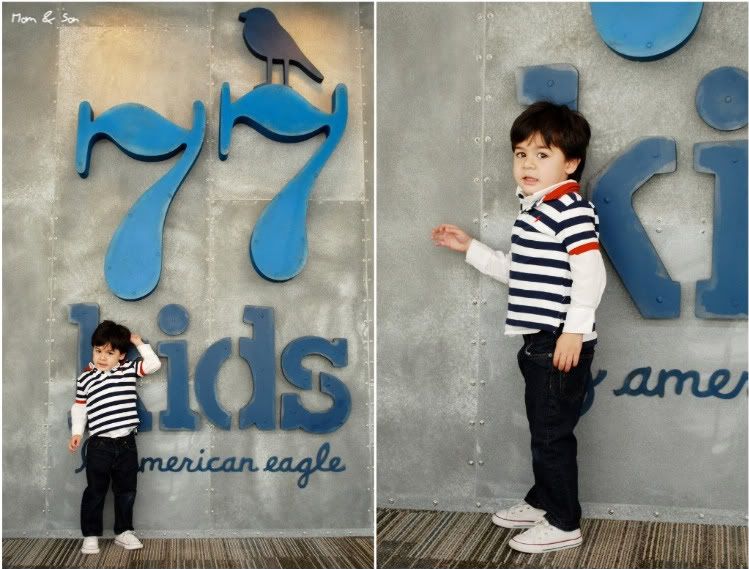 Mr.Freddy's Outfit: H&M white shirt and jeans, Ralph Lauren striped polo shirt and Converse shoes.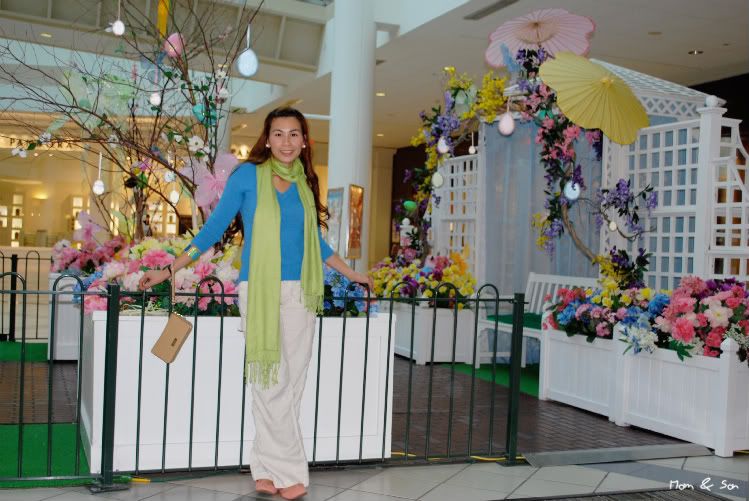 Outfit: H&M shirt, gifted bracelet, Old Navy pants and shoes, random scarf DKNY wristlet.
What a great day indeed with great set of friends!