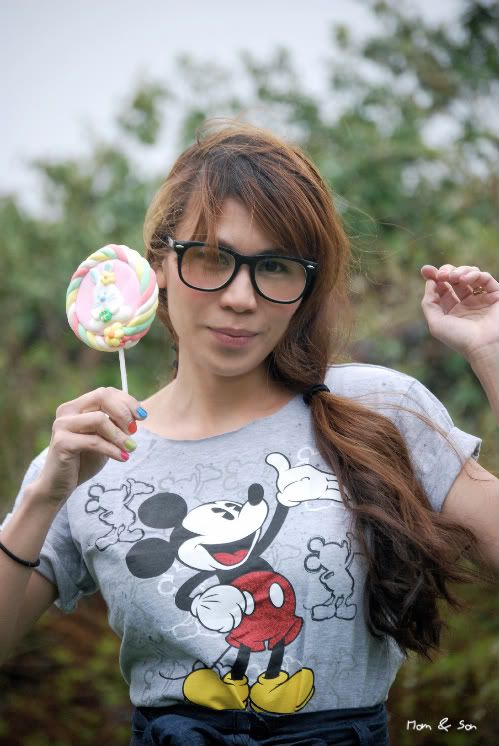 Today, I was in a mood of dressing up while the Lil' Man was napping. I called it as my ''rest day'' only when Mr.Freddy is sound asleep. In celebration of Easter, my outfit is kinda a kid stuff or ''you look like a school girl", said hubby, when he saw me. Though I am already a mother, I still like to wear kiddish clothing sometimes and I also buy my clothes from kids department. I guess, I am blessed being petite and yet I don't have a hard time finding my size for clothes and it saves my pocket, too. Just like my outfit here, I got this Mickey Mouse t-shirt from the Disney Store; I also bought one for Mr.Freddy to match my shirt but he hasn't worn it yet.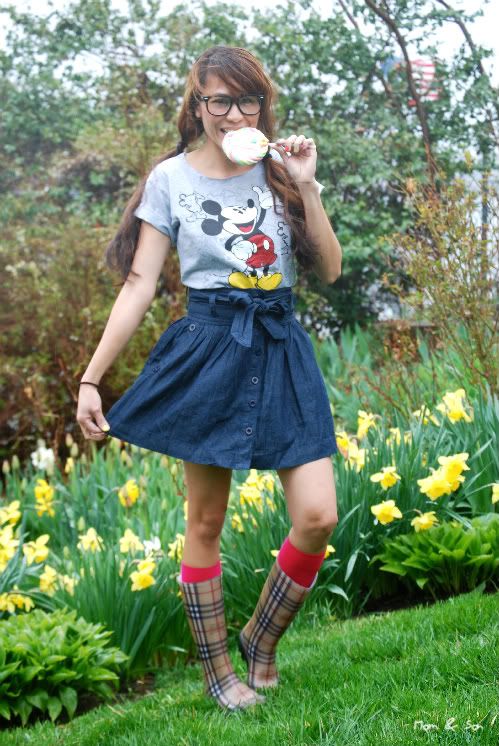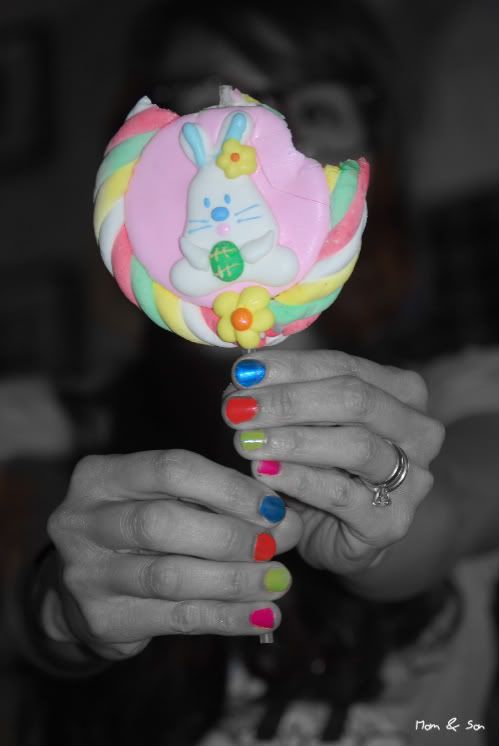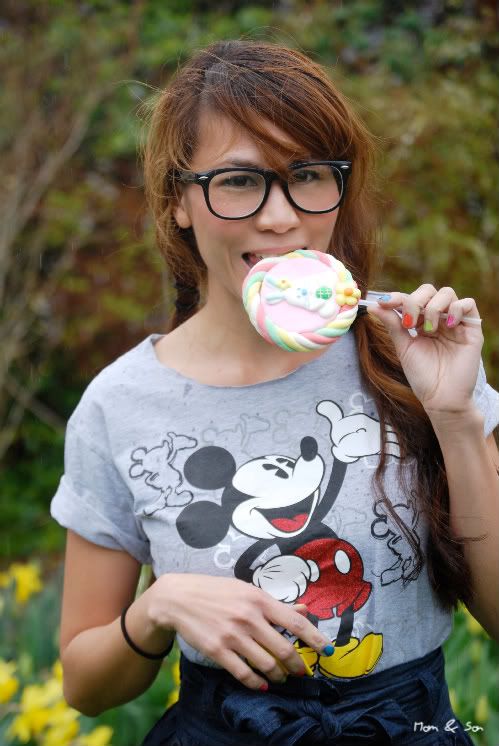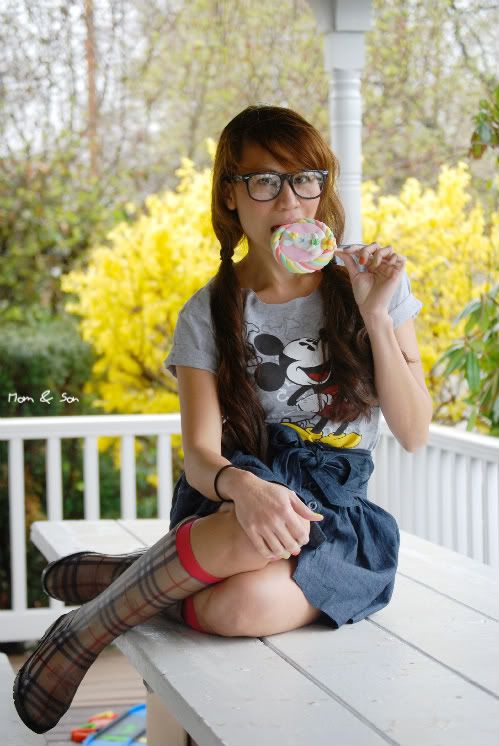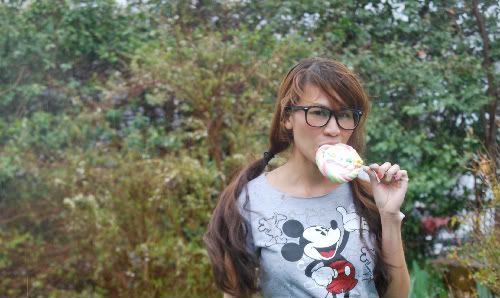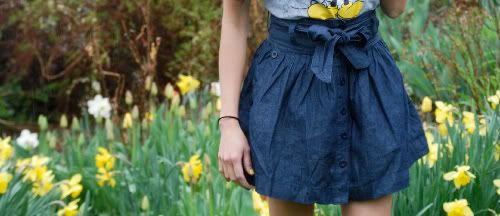 Outfit: Mickey Mouse t-shirt from Disney Store; skirt from Marshalls; fashion eyeglasses; gifted neon pink socks; Burberry rainboots.
Wishing you all a Happy Easter!