Yesterday, while I was cleaning I heard someone footsteps going up the stairs and I recognized that was Mr.Freddy. I saw him holding a big white envelope and handed it to me, "This is for you, Mommy", he said. I did not wonder anymore who sent it because I am really expecting some parcel, my intuition was right! I received a package of lovely dress from

Shabby Apple

. Thank you very much, Angie!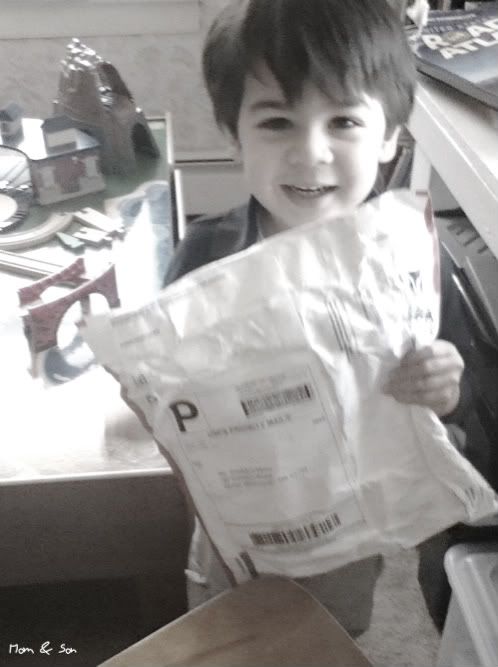 The Lil' Mailman. Lucky I had my phone with me and was able to take picture of Mr.Freddy when he was holding this package.
I could hardly wait not to wear this dress and asked hubby if he can take pictures of me with this beautiful dress.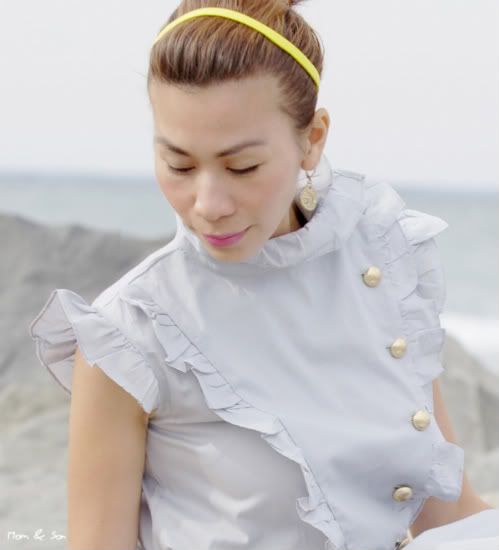 I love this dress! When I was asked to pick one out of many dresses I must admit I had a hard time which dress to choose. Shabby Apple has bunch of beautiful dresses but I had already been eyeing for this particularly the

San Gabriel

. It's creased cap-sleeves and military inspired style has caught my attention. Plus, I like this kind of shade of grey. The contour of this dress gives it a classy touch. It's made of cotton. Now, this dress is an additional to my stylish summer dresses.
This dress has a sash which supposed to be the bow is at the front but I styled mine at the back instead.
I painted my nails yellow as a good contrast to light grey. And wearing one my favorite shoes, Badgely Mischka satin pumps.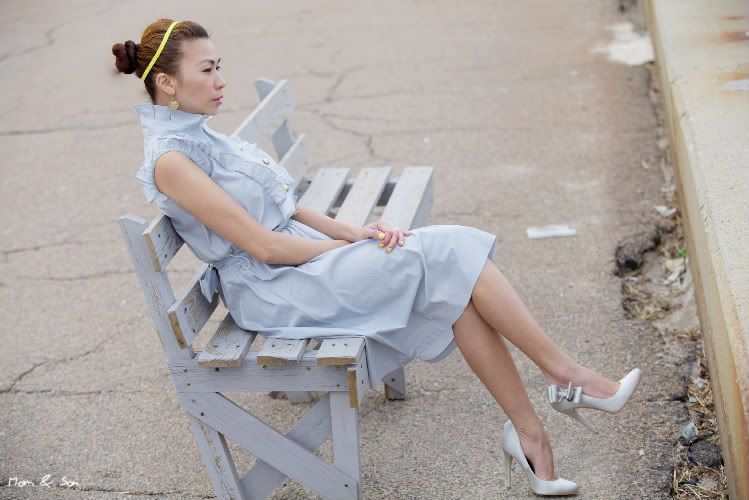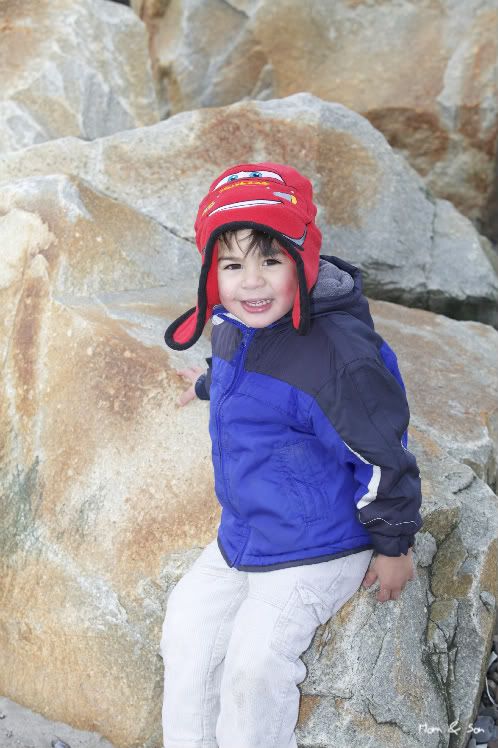 In between photo shoot, Mr.Freddy sat on a rock, rendering a cheese smile and asking his dad for a picture.
Is it pretty obvious that I really can't wait to wear this dress for a photo shoot, right? It was between 40-50 degrees and windy at the beach... I was freezin'... Oh well, I don't have enough patience sometimes. FYI.
I suggest send some "Like" to

Shabby Apple Facebook

to receive promotions and discounts. And don't forget to check out their online store

here

.