While strolling around Miami we passed by this striking yellow Ferrari car. Well, who wouldn't even noticed this ravishing and fancy car anyway. This is really such a head-turner. I know this baby can't be mine until my hair turns to gray unless I win a lottery. Haha! My only simple wish was to experience riding in a Ferrari and I am delighted that my wish has been granted!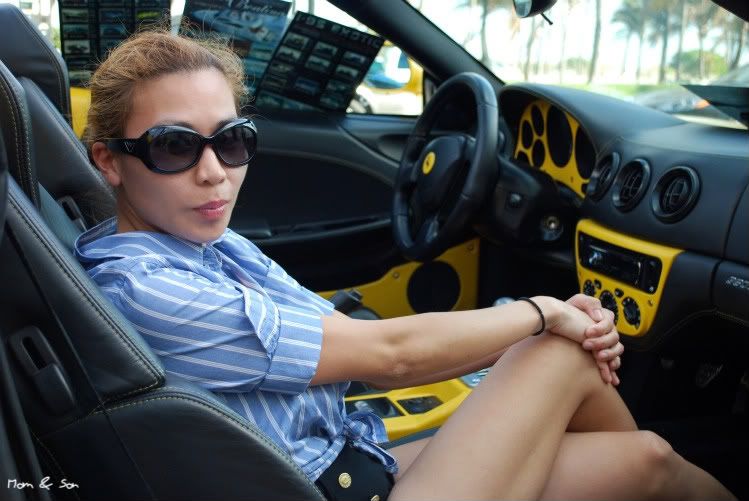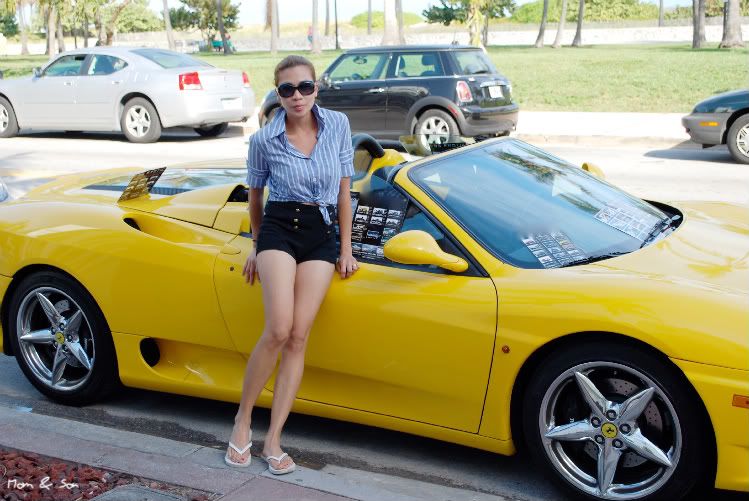 Outfit: Old Navy shirt and flip flops; F21 shorts,
At the moment, this is only the type of Ferrari that we may able to have. Mmm... but not really sure yet if we have the means for this, it still cost an arm and a leg for me.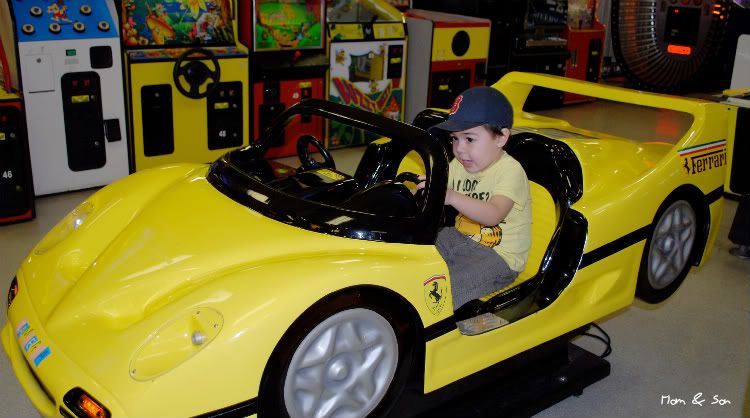 Mr.Freddy's Outfit: H&M tee-shirt and pants; Converse shoes (unseen)
If within financial means do you have a dream to own a Ferrari or buy a car that is worth more than $225, 000.00?