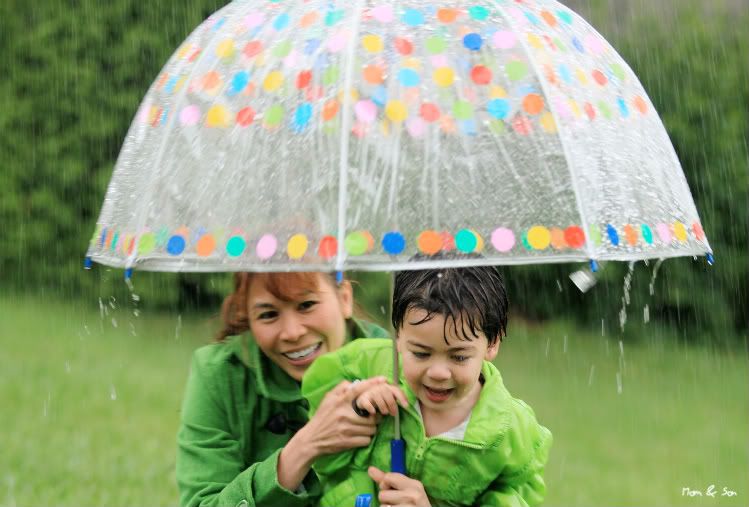 I don't like going to the mall on a rainy weekend with Mr.Freddy, because the indoor playground becomes jam-packed not only with kids but a flock of strollers along the way. It is stressful at times. I could not cope with the screaming kids after they accidentally bumped against each other with other children. I don't have the patience jostling against everyone in crowded elevators. On the bright side, I can stay away with all the shopping temptations, concentrating on saving money.
It rained all day yesterday, Mr.Freddy got bored, I got bored. We decided to play in the rain; thus, we were soaking wet even with a umbrella.
I did not have much experience playing in the rain, when I was little, we were not allowed to play in the rain otherwise we would get sick- that's what my Mom told me. Her discipline style was traditional, she would pinch me or my siblings when ever we got drenched in the rain she would make us take a bath. Haha reminiscing those ole childhood memories.
We dashed in the rain. Playing in the rain was the most enjoyable thing we did this weekend it gave me a chance to act like a kid again. Mr.Freddy loves playing in the rain, he shouted with glee as the rain spatted his face. As crazy as it sounds, we had so much fun! We both are looking forward to playing in the rain again.