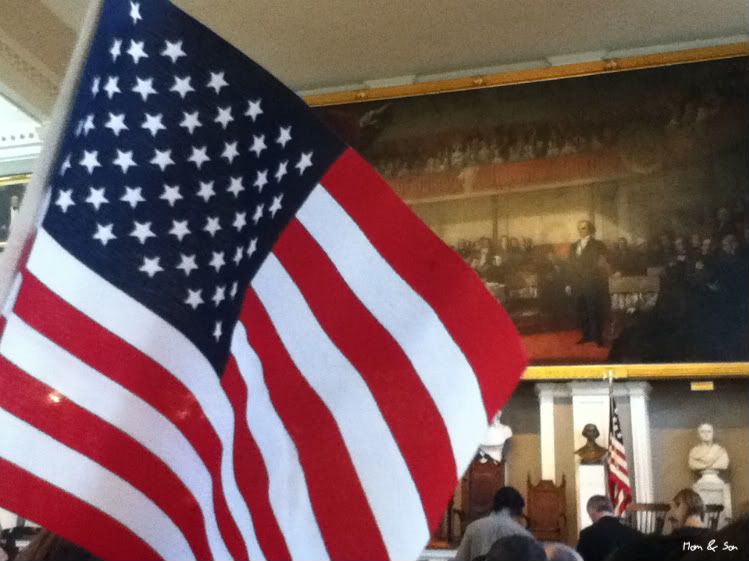 June 02, 2011, Faneuil Hall- Tis the day when I sworn in and became a naturalized American Citizen.
I migrated to America from Philippines in 2007. Before I came over to this country, my fiancee (who is now my husband) had stood by me ever since when I had my visa interview in Manila. He supported me until the last process of my application. While we were living in the Philippines, my husband would tell me stories how terribly cold it is here every winter in Boston. I came here in February which falls in the season of winter. He shipped clothes for me all the way from the States- 2 sweaters, a grey coat, a pair of beige mittens that matches the hat. Growing up in a tropical country, I was very excited to see the snow and live in a cold place. Haha! I had never experienced the snow before I had only seen them either in magazines or on TV. On February 17, 2011 was the flight to America via Delta Airlines. Flight itineraries were Phils-Japan; Japan-Detroit (my first U.S. port of entry) and lastly, Detroit-Boston. While in the plane- I had my complimentary breakfast, watched a movie a little bit but, it wasn't quite entertaining for me that made me falls asleep through the entire flight. I only woke up when I had to used the toilet and during layovers. I had my first glimpse of snow by the glass window of Detroit's airport and my first taste of America's McDonald's hamburger, but I still miss the Pinas McRice. I felt extremely uneasy already because this will be my first time to meet my husband's family. While waiting for the last flight to Boston, I heard my husband talking on the phone to his mother- his family was all waiting for us and will soon meet me. We finally arrived at Boston, and I met Alex (husband's daughter). I wasn't feeling cold in the airport. Again, coming from a tropical country I was oblivious how cold zero degree temperature was that I refused to wear my hat and mittens and left my grey cashmere coat all the way down unbutton. Haha, I was more excited to experience the cold weather and snow. Geez, I was shivering when I stepped out the airport's premises that I couldn't wait to get in the car. Finally, I met my husbands family. They were all friendly people and had my first dinner in America.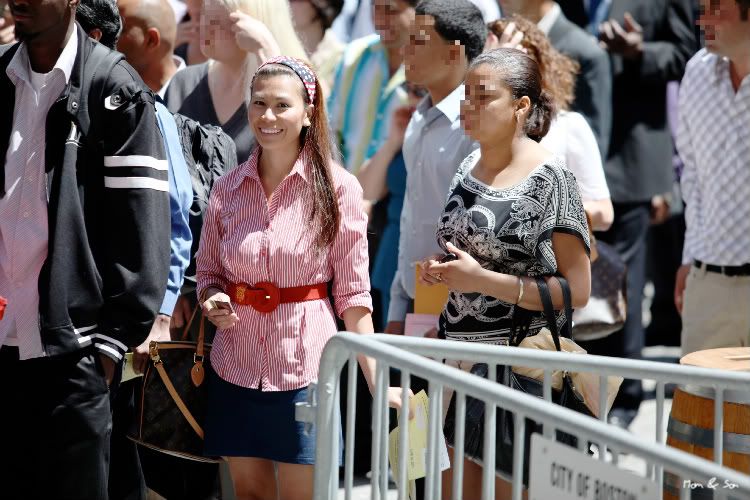 Waiting in line to go inside Faneuil Hall.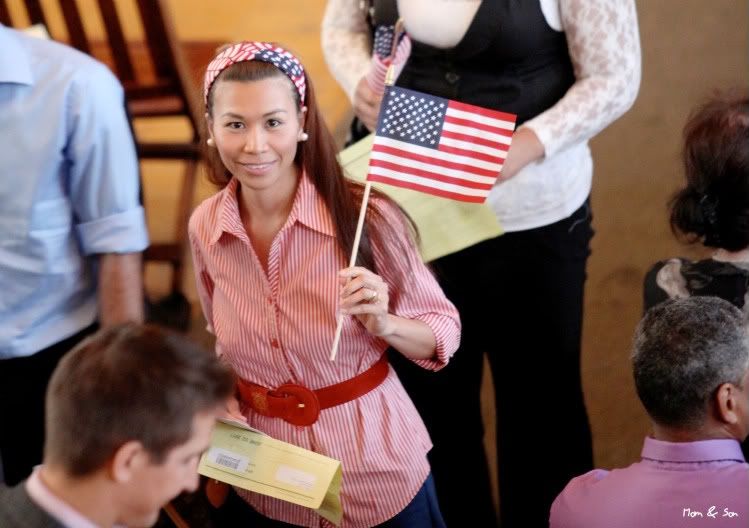 For over four years living in this country, I have fallen in love with America. It became my second home- this is the place where I built my own family and gave birth to my handsome son, Mr.Freddy. I was teary-eyed during my oath, but Philippines will always be a home to me. I will always very proud where I came from, and I am proud to become a Filipino-American citizen. Thank you so much, America! I will be a loyal partisan to our country and my family, as well. Count me in, to defend the laws and the constitution of the United States. Lastly, I thanked my husband for bringing us to America!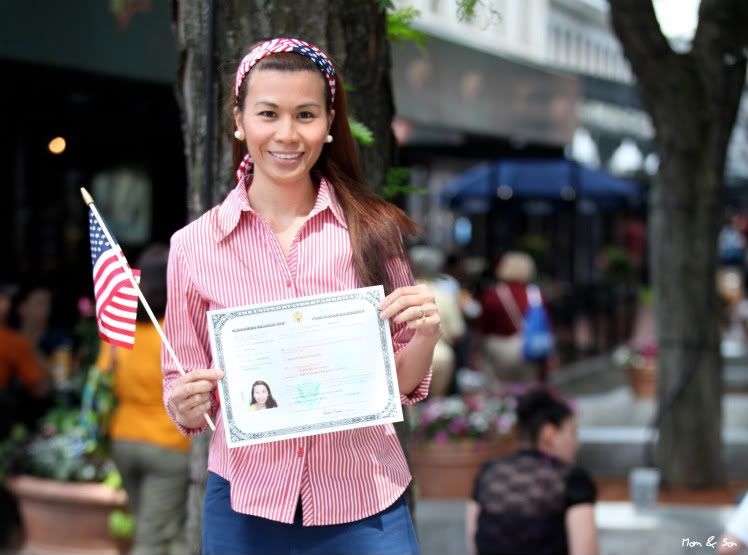 The ceremony took three hours. We were all starving. In celebration of my citizenship, three of us went to Union Oyster House (The Oldest Restaurant in America) for early dinner. I ordered Seafood platter. I couldn't recall what hubby had and Mc&Cheese for the Lil' Man. The clam chowder and beans were so scrumptious! I apologize for these crappy pictures as they were taken by a camera phone, by the way.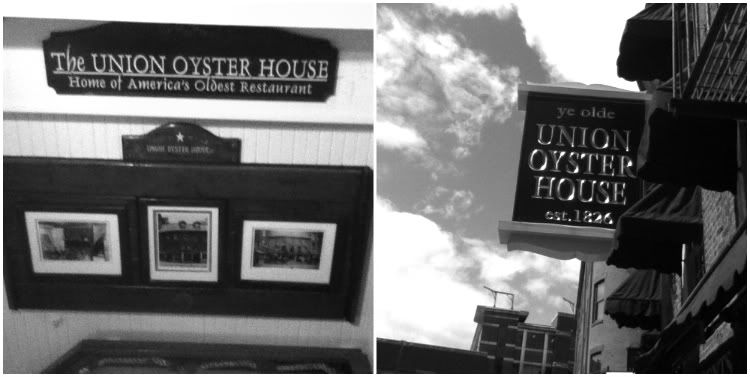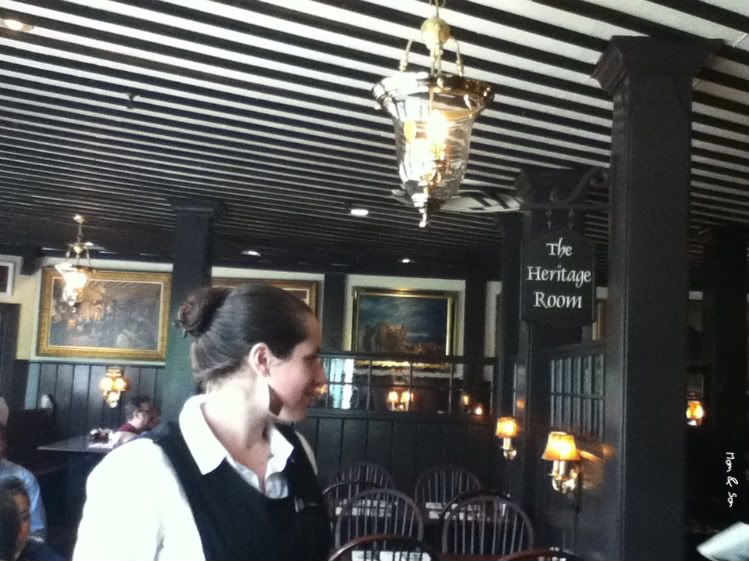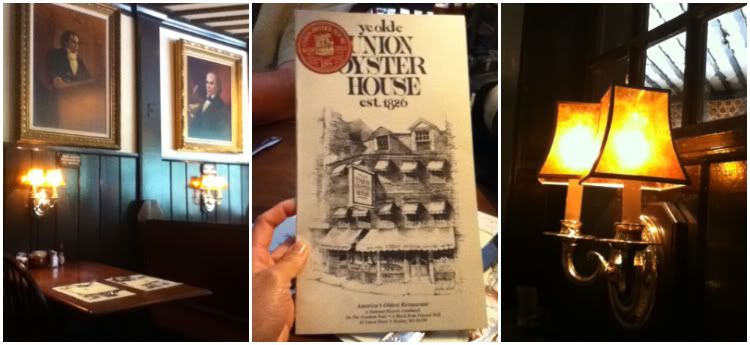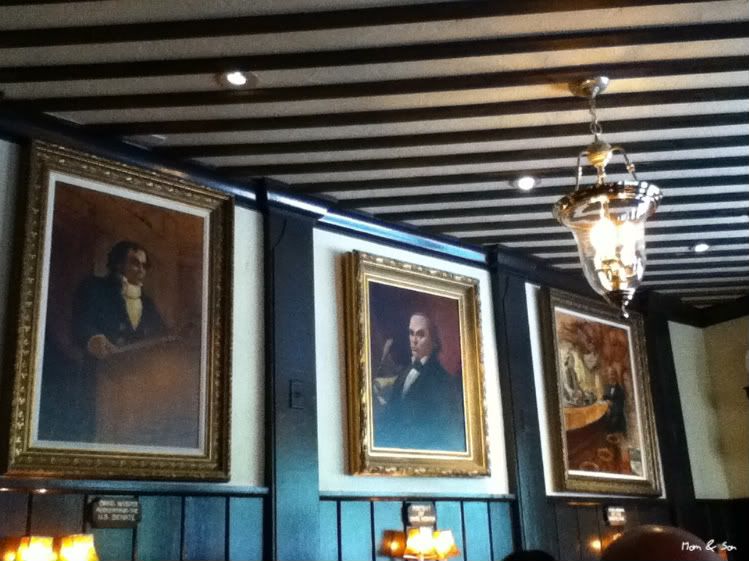 While waiting for the food, Mr.Freddy and I were fooling around this camera phone. We like to goof in front of camera and do funny faces. He is my partner in being so silly! Thank you, Lil' Man! You always make me laugh.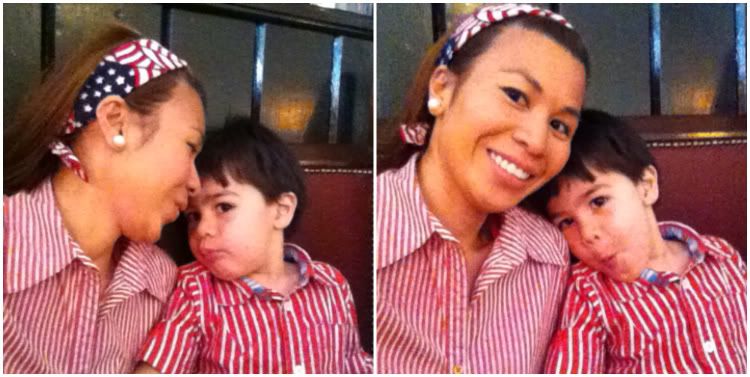 I am patriotic and I wore the three colors of America- red, blue and white with stars and stripes bandana. Mr.Freddy clad in stripes too!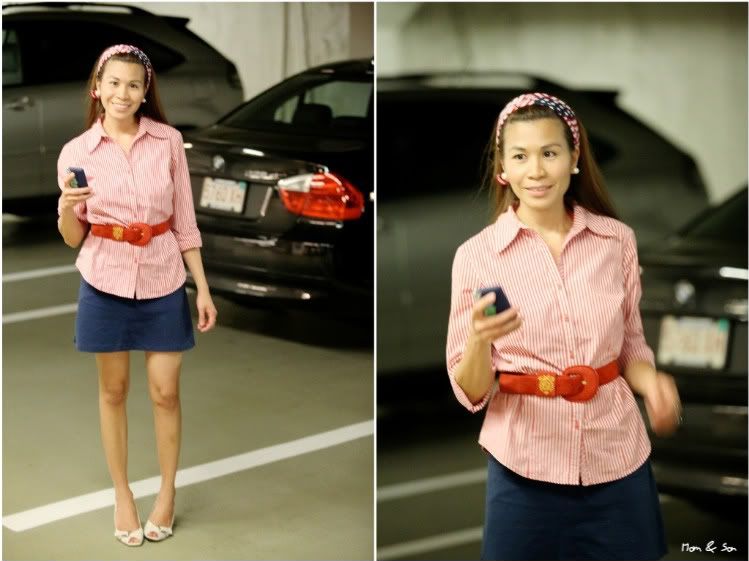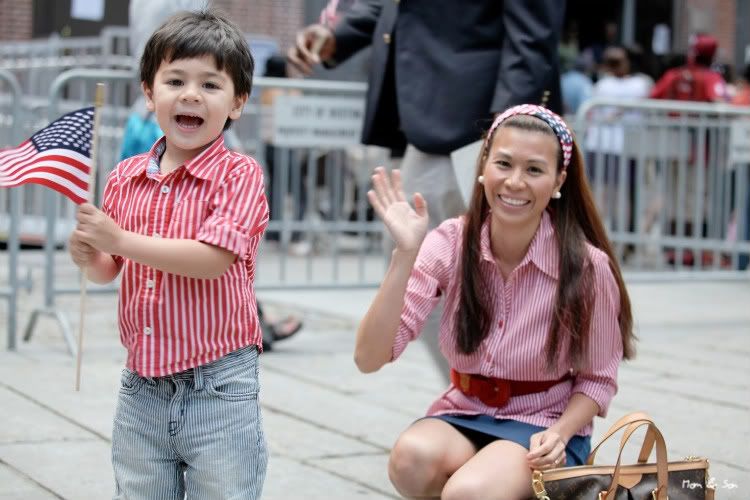 Thank you so much for reading. I just noticed my beautiful ''Followers'' on my blog doesn't show up tonight. Does this happen to anybody? I hope Bloggers will fix this problem soon.