I had been uploading pictures since 9:00p.m. last night but I finished the upload, past midnight already. My internet connection was at a snail's pace. Oh, pretty disappointing! I expected to do a post early but, I ended up so late already. Because, I was sleepy my brain was sleepy too that I could not think anymore. I so badly needed to go to bed and decided to do a post this morning. Aside from

tulips

, you had seen in my blog, I am sharing these lovely flowers- yellow and purple Irises, orange poppies and some wild flowers that grew in our garden- my favorite spot where I spend time playing with Mr.Freddy. He would pick a few flowers and surprise me. I can look at this cluster of charming blossoms for a day and gape.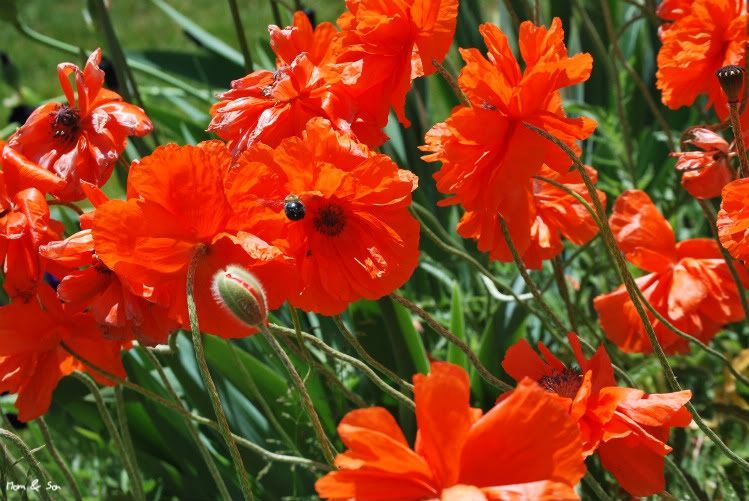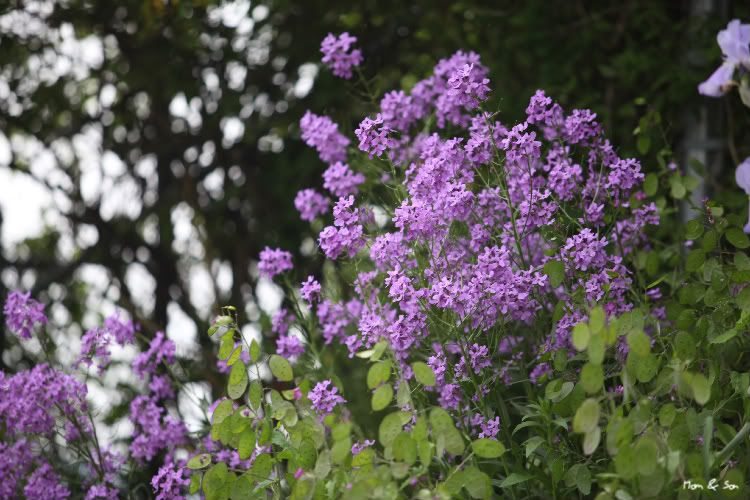 Yesterday's outfit was a touch of purple- a five year old skirt given by hubby. This is one of my favorite skirts in the Spring. ''Here comes the gypsy lady'', said my M-I-L when she saw my clothes.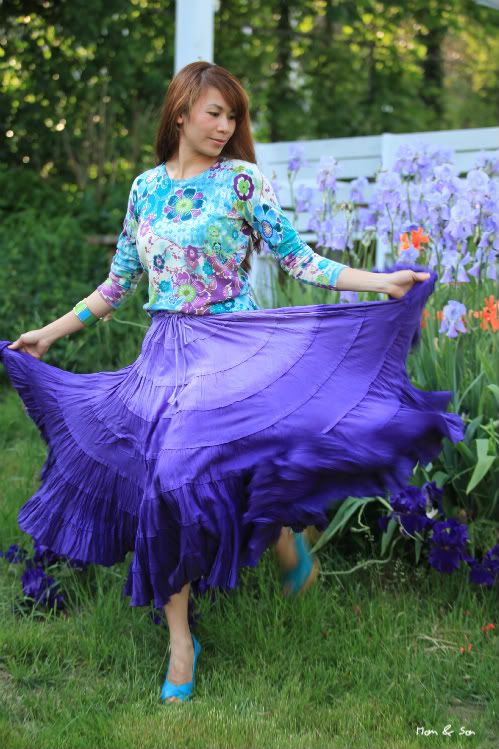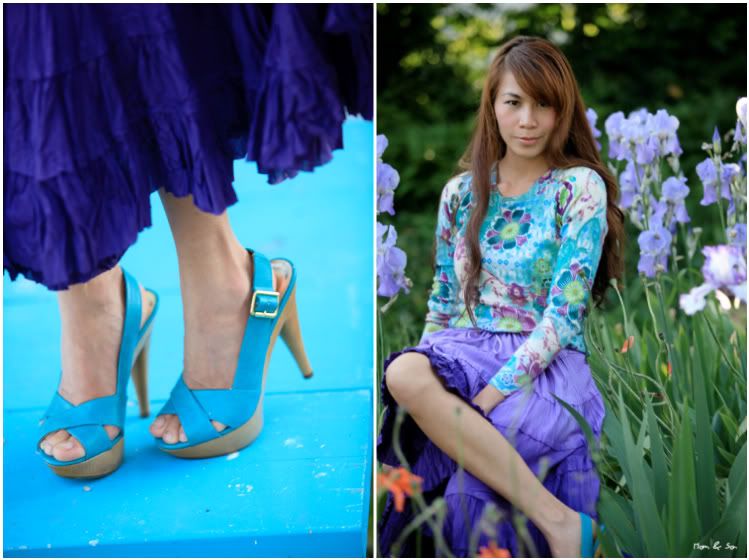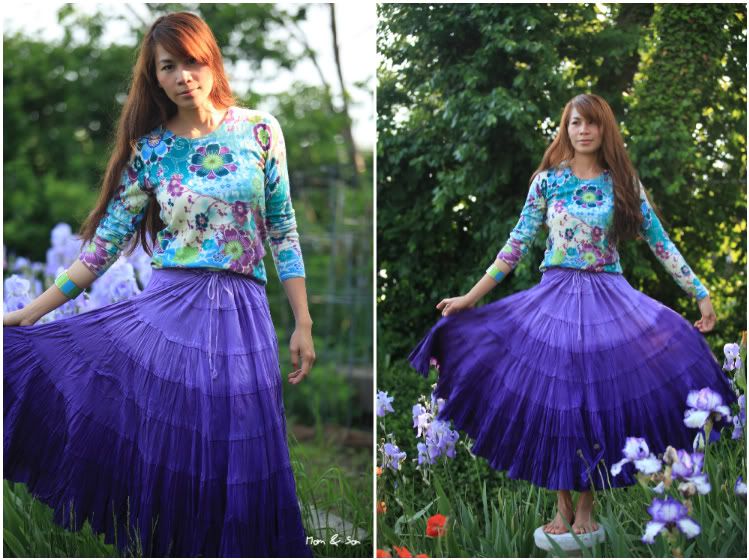 Here, is Mr.Freddy enjoyed working hard picking up hay in the backyard and he put them around the plants to keep the soil moist.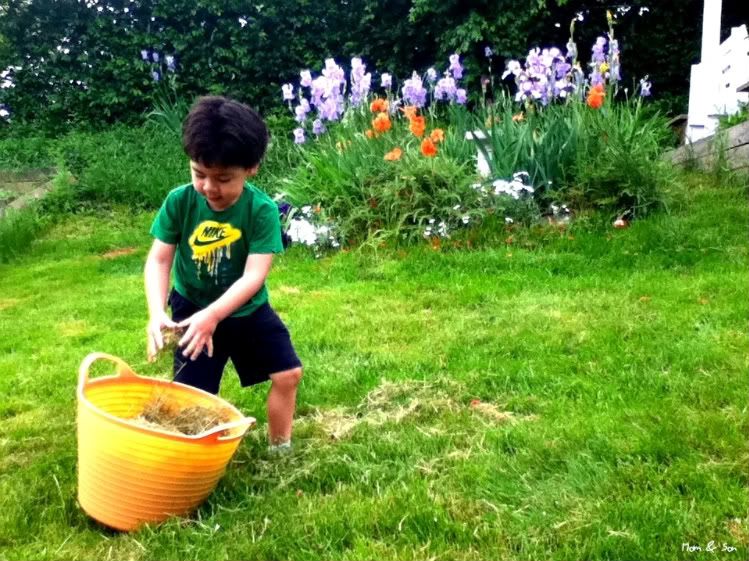 Happy Tuesday every body!