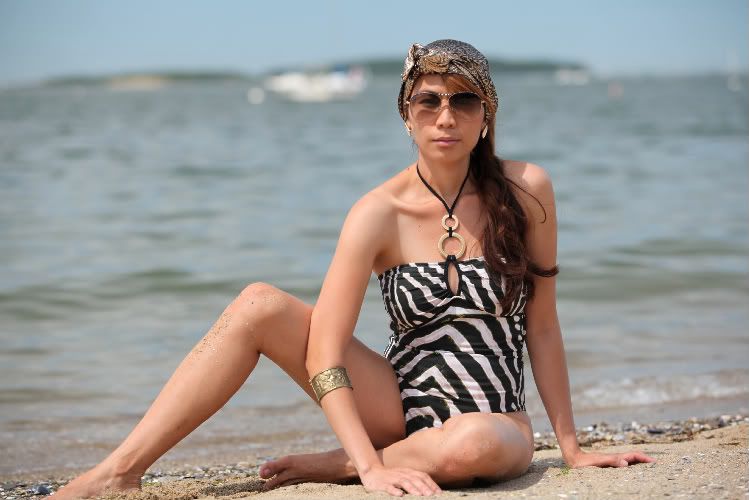 Now that summer is officially here, it is about time to hit the beach and clad that best two piece

swimwear

you have. For a mom likes me who has this fairly elastic skin from pregnancy, there's no way for me to show off some belly button. With these stretch marks problem, finding the right swimwear can be very difficult and time draining. I have really bad stretch marks that I am so disgusted of myself every time I look at my belly. I regretted that I should have applied lotion or cream to restrain myself from getting stretch marks. Oh well, regret always comes late but, who cares what matters most I have a handsome Mr.Freddy. A big no, no bikini for me! Full piece is my pure first choice.
Despite of these horrible stretch marks on my belly, I still want to wear a show-some-skin stylish

swimwear

. I had been scouting online for an animal print bathing suit but to no avail. Most of them are two pieces. I found a few full piece, but they are too heavy on my pocket. I thought I couldn't own an animal print swimsuit. Until, one day I received an email from someone named Ms.Bex and let me choose a product I like from

Lingerie Please

. It was hard to choose with a fabulous selection of lingerie, underwear, and thankfully they have swimsuits!
Again, I had a hard time choosing- choosing between

Sunseeker Hawaiian Floral swimsuit

and

Aguaclara Savana Bandeau

. Since, I have a blue swimsuit already I opted

Aguaclara

by following my own instinct (I like anything that has animal print on it).
Yesterday was hot, so we went to the beach and we had a superb time. I was so confident in my

Aguaclara swimsuit

. I felt so comfortable that it is a full piece that hides my stretch marks. The animal print makes it stylish. The cut out cleavage area and the wooden rings made me look sexy. This is a perfect swimsuit for me!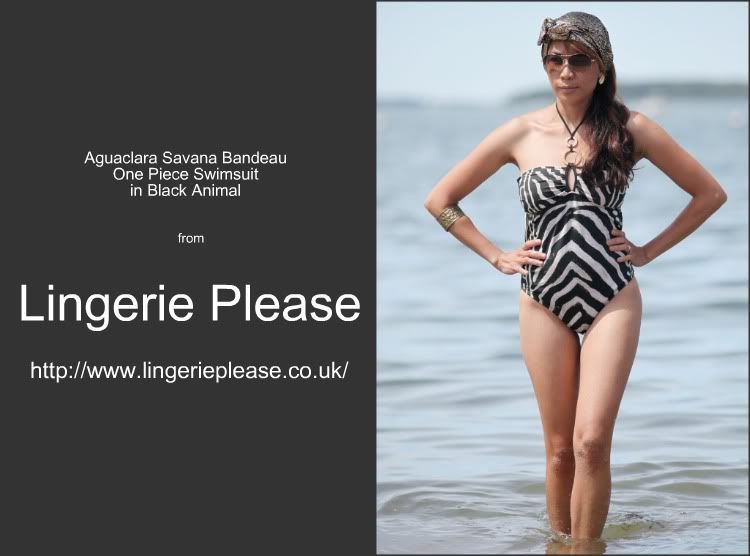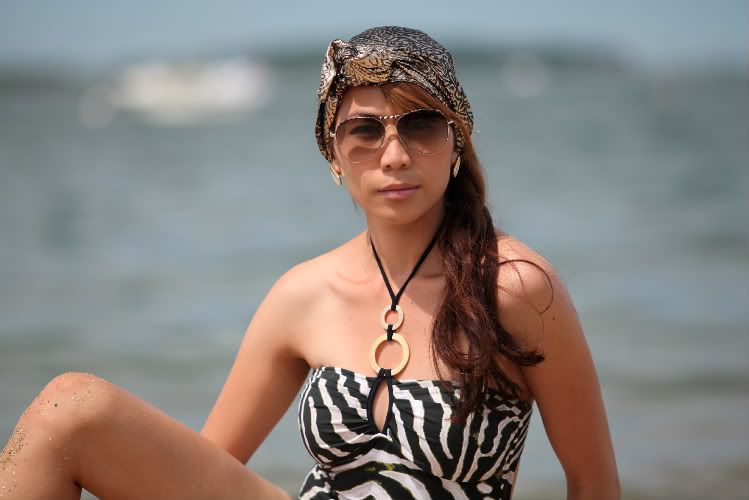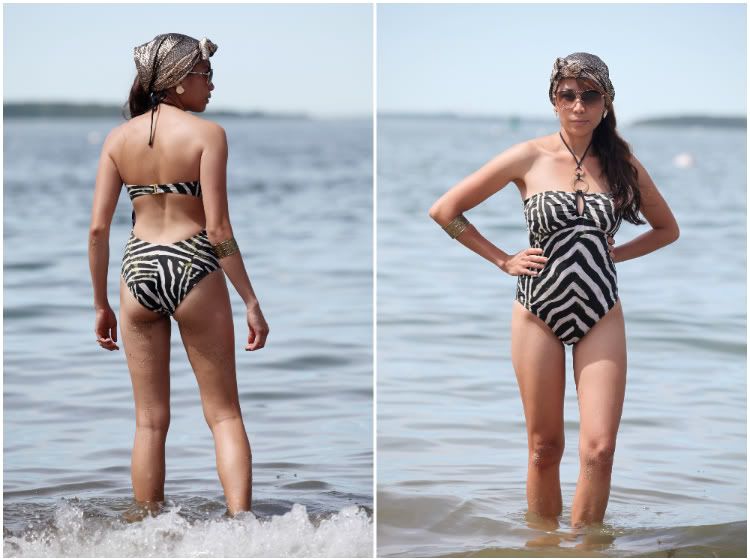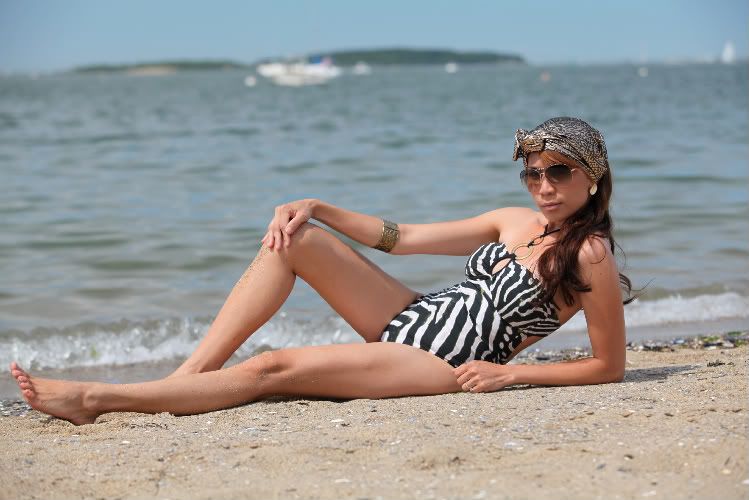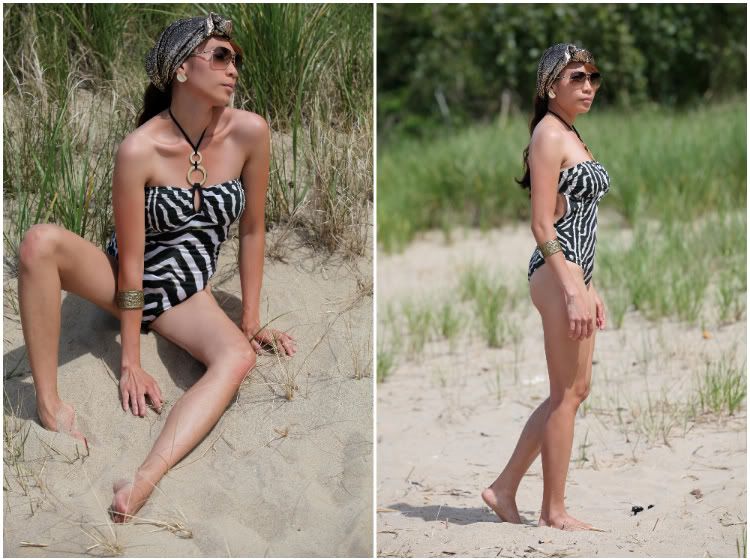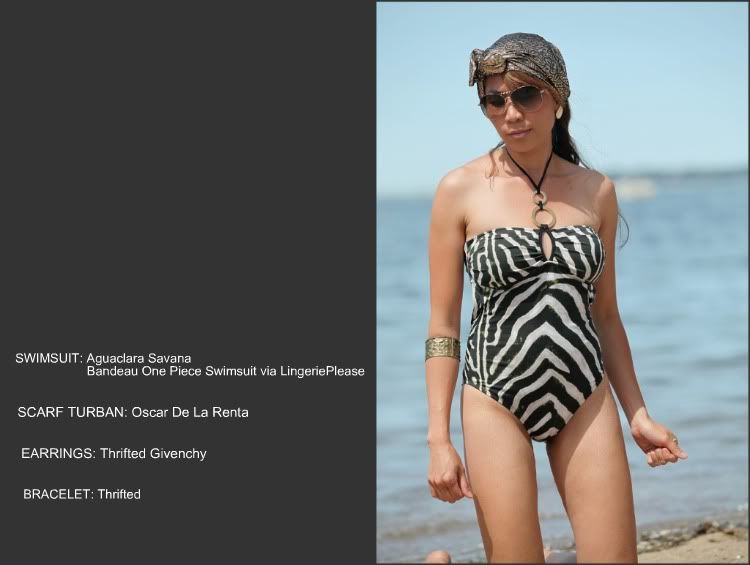 We spotted lots of jelly fish at the beach. Mr.Freddy held it for the first time and he put it back in the water. The jelly fish did not sting him. Lucky him!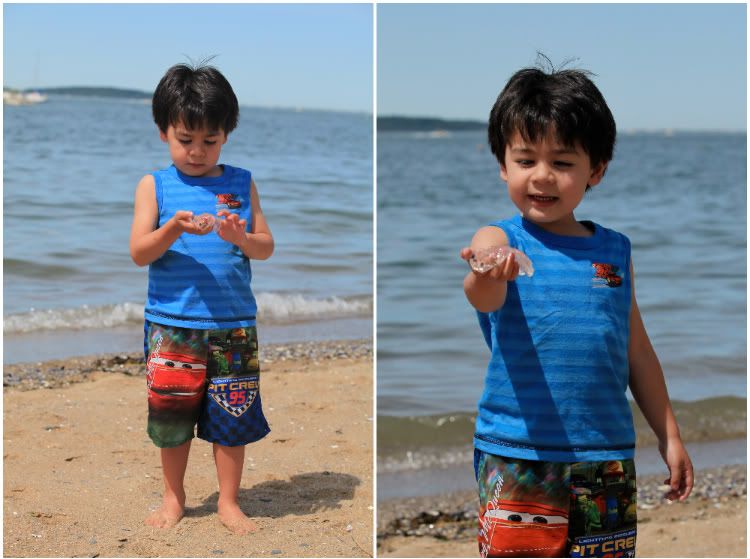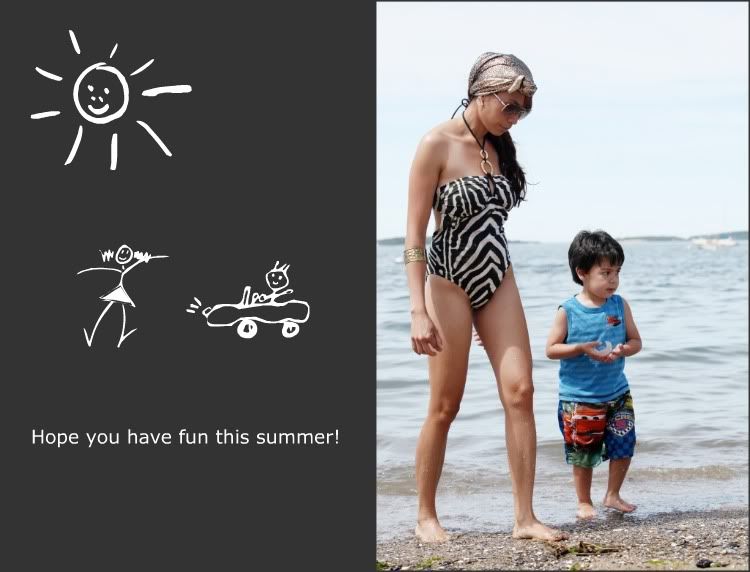 Hello to all my new followers! Nice to meet you. Sorry for the delay in replying your comments and emails. I will be there soon.