Mr.Freddy just turned 3!
Wow! Time has gone by so quickly. Really. Where did the time go? I can not believe that my son grows up quickly. Three years ago, he was just a newborn baby wrapped in swaddling clothes, and he looked so peaceful with his eyes close lying in bassinet. While he was a baby, I couldn't wait for him to talk, I wondered what the tone of his voice would be. I couldn't wait for him to walk, I wondered how he walk. Now that he is growing so quickly, if only I could freeze the time I will really stop the clock, but in reality it will never happen. Sometimes, I paused a moment gaping in awe, and proudly told myself that I learned to care and nurture a child, and I thank God for trusting me to nurture this child with love.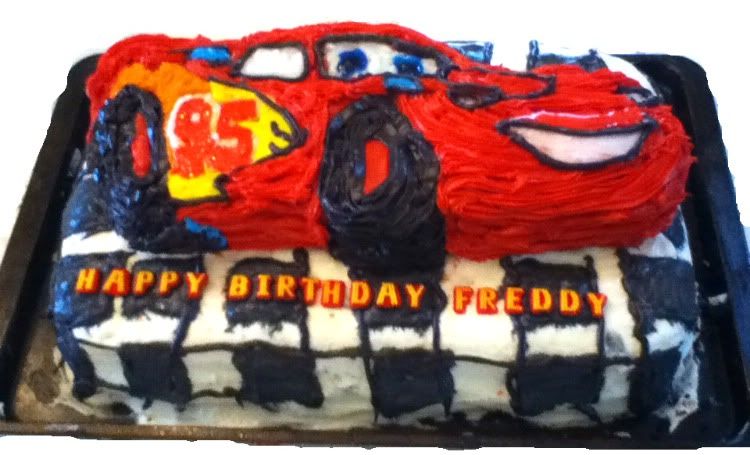 This is the birthday cake that husband and I made for Mr.Freddy, who has been a fanatic of Disney Cars Lightning McQueen. I know it's easy and more convenient to just order a personalized cake from a bakeshop, but we (husband and I) wanted Mr.Freddy's to have more meaningful and remarkable birthday celebration since he didn't have a big party this year. We both wanted to have an intimate party, so it was just a celebration with the family. We bake cake sometimes, but I must say this was tedious and challenging baking experience for us, because this is our first time baking a cake embellished with colorful icings. Husband did mostly of the cake, from baking and decorating until we ran out of icings and I had to continue decorating the cakes the next day while hubby was at work.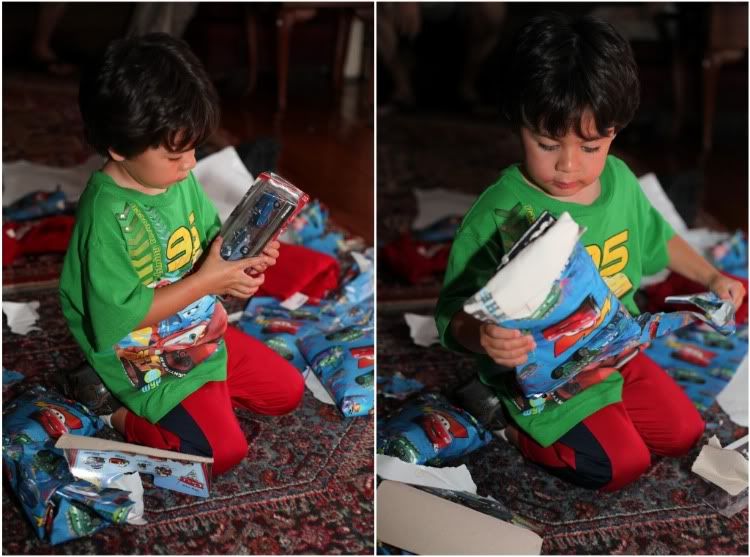 He is really a child indeed. Receiving and opening gifts made him excited and happy.
One of his birthday wishes was granted; he received a Lightning McQueen folding chair. He was pretending sound asleep and snoring. Haha! Silly boy.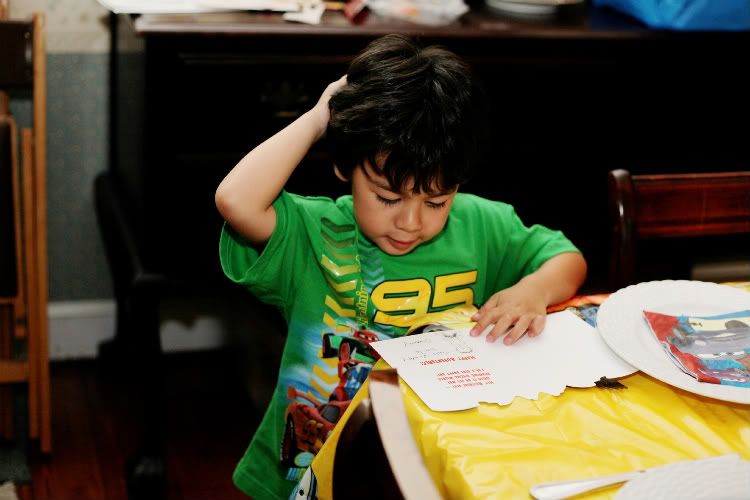 Reading a birthday card from Grammie.
Captured this video while we all sing, ''Happy Birthday'' to him.
But the love of a parent is incomparable to any other material things. Again, Happy Birthday, Mr.Freddy! Don't stop being the clown of the family, you bring joy to our lives. Don't stop being jovial and always say Hi to everyone you meet, you bring smiles to them. I wish you all good health, success and happiness in your life. We love you!