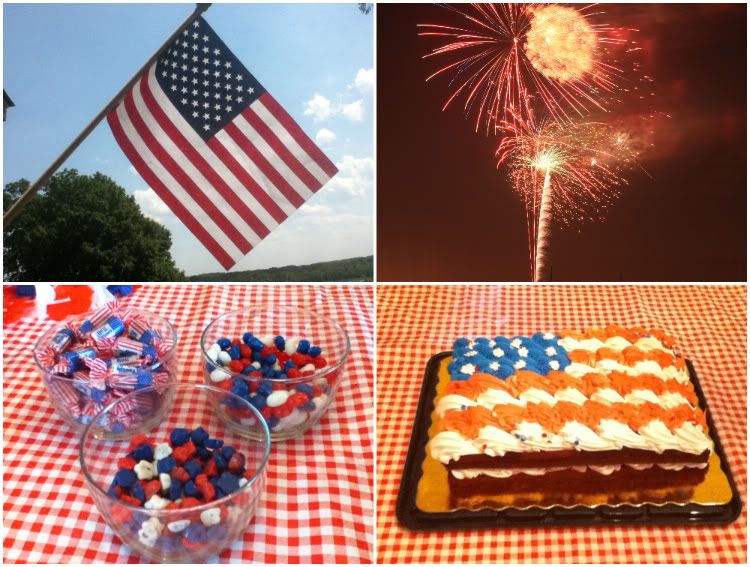 Now that I have become part of America, I have truly understood and how meaningful 4th of July to the lives of all Americans. If it wasn't for my citizenship application, I would have never appreciated by heart to comprehend and memorize word by word, The Star Spangled Banner". I can see the point now why 4th of July is a big holiday celebration in this country.
To my fellow Americans, I haven't the faintest how you celebrate your 4th of July. In honor of U.S. Independence Day, we had a big celebration with jillions of food at our house with our closest friends then we went to the beach to watch the fireworks at dusk.
To start the feast, allow me first to share with you the 13 Simple Steps to a Traditional "Yankee'' Lobster Bake created by hubby, and with his permission for letting me copied the recipe from his Facebook.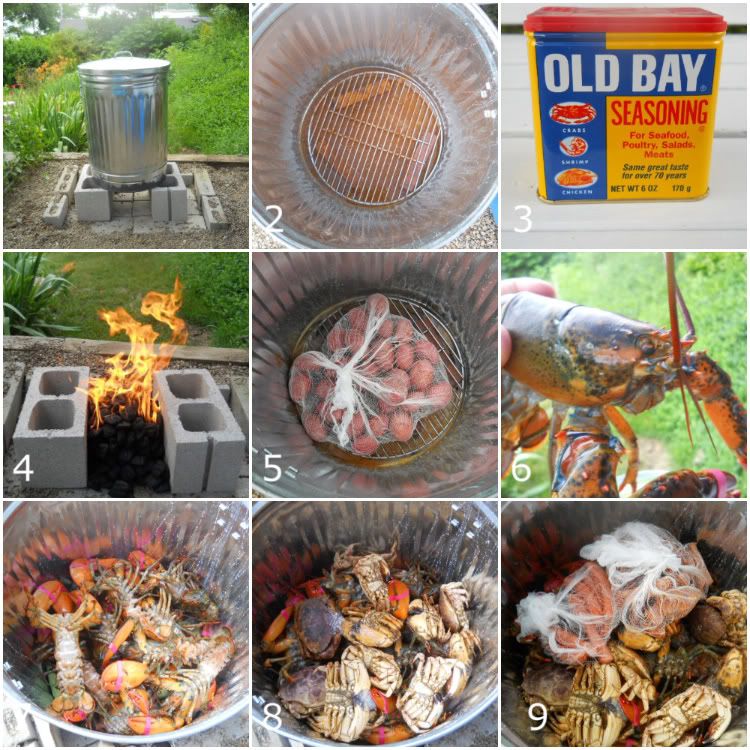 Step 1: Go to your local hardware store and purchase a brand new aluminum trash barrel, cold weld all the seams so it becomes water tight.
Step 2: Place 3 bricks and then a replacement grill to the bottom of the barrel. Add 3-4 inches of water and then add a can of Old Bay seasoning.
Step 3: Add Old Bay Seasoning.
Step 4: Heat up the charcoal.
Step 5: Add your potatoes and corn.
Step 7: Make sure you place lobster's hard shell down.
Step 8: Add your crabs... hard shel down too.
Step 9: Add your dogs and linguica. Good ideal to use cheese cloth to keep potatoes, dogs, clams and linguica bundled together for easy handling.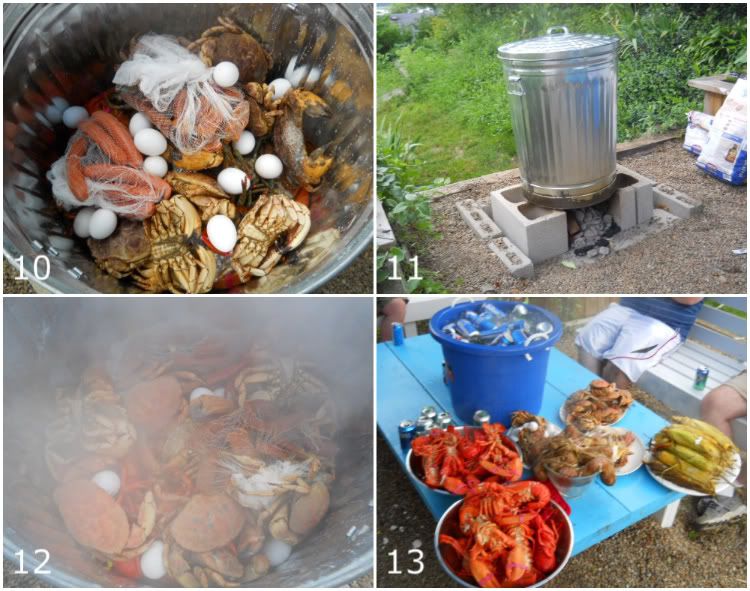 Step 10: Add your eggs... why eggs? When the eggs are done and hard boiled, everything else is done too.
Step 11: Steam contents for 2 hours under hot coals.
Step 12: After 2 hours everything is done!
... and Step 13,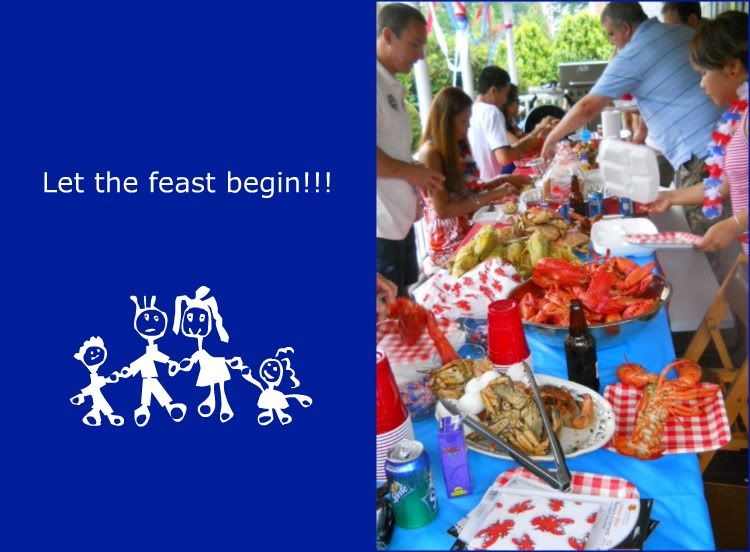 On July 3rd- I was hoping to take plenty of photographs at the party, but more than anything else I got hooked of the laughters and stories with friends. I relied and hopeful I could get some photos from my friends but none of them haven't yet uploaded the pics. Besides, my first DSLR is kaput. I shot with hubby's camera but I refrain to use it because it is pretty heavy on my hand that I might dropped it. At the moment, here are the photos I took at the party.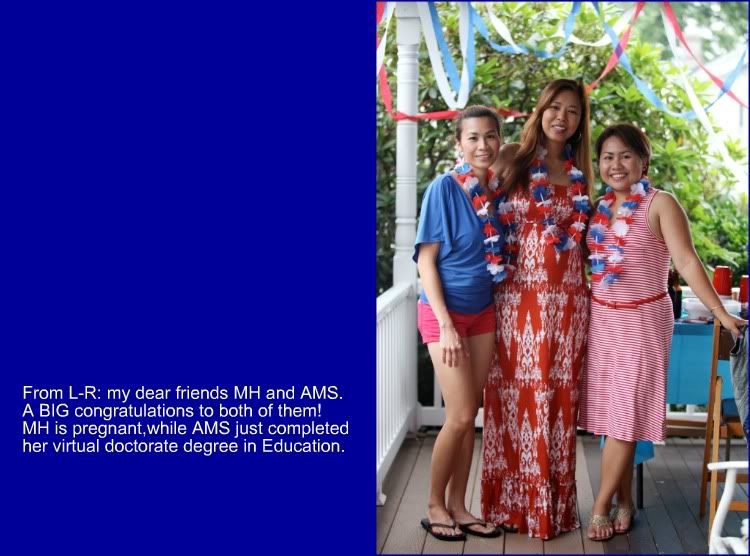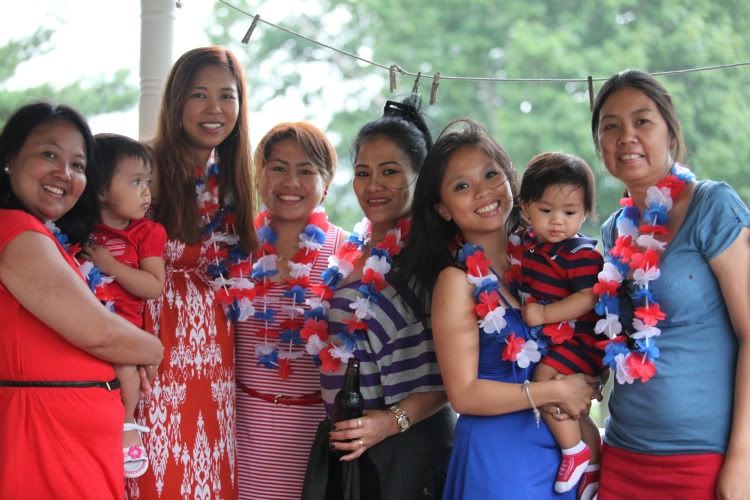 The whole gang. Thank you for coming!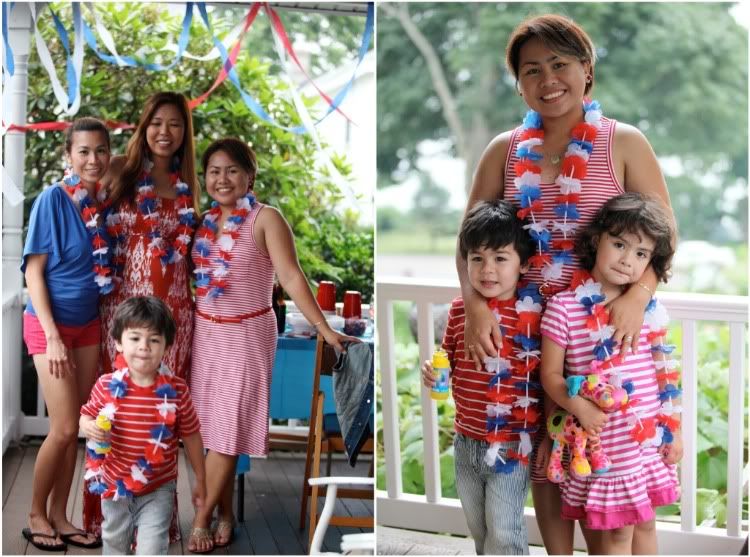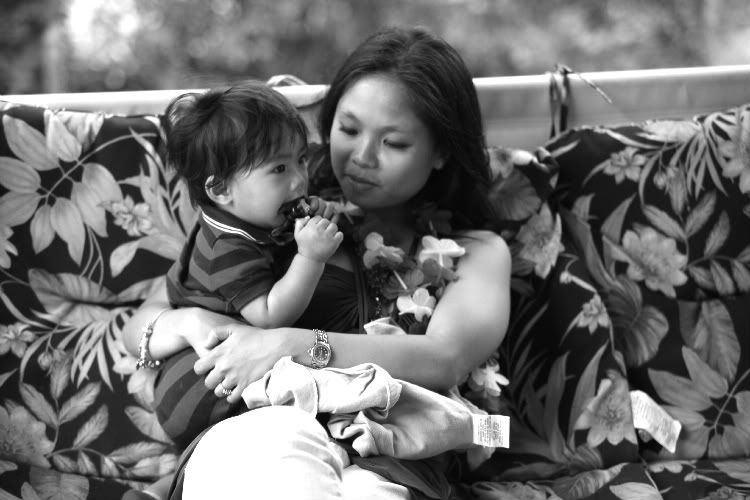 My niece KD with her adorable son, K-O.
On the day of the 4th of July, we just stayed home getting some long naps to reenergize ourselves after all the happy hour of party. Then, spent the whole afternoon in the backyard picture taking.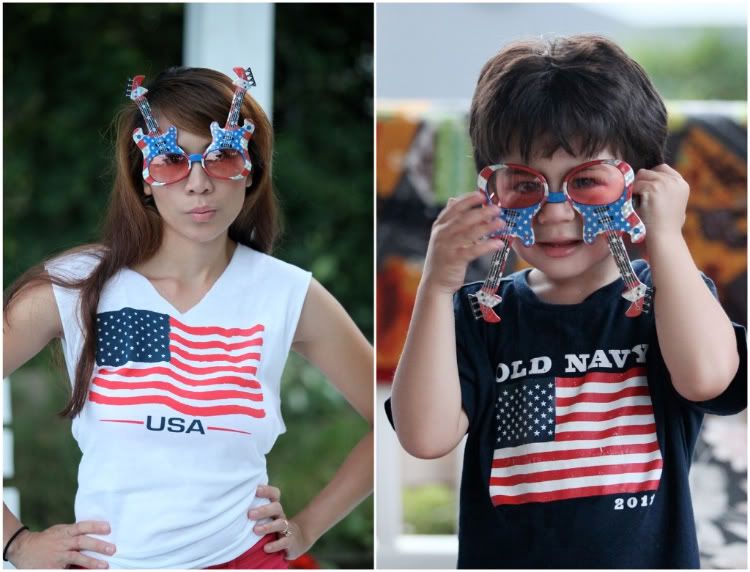 We dressed up in American flag shirt to show our patriotism. I got my shirt in boy's section at K-Mart then I cut the sleeves. Obviously, Mr.Freddy's shirt came from Old Navy... given by his Grammie.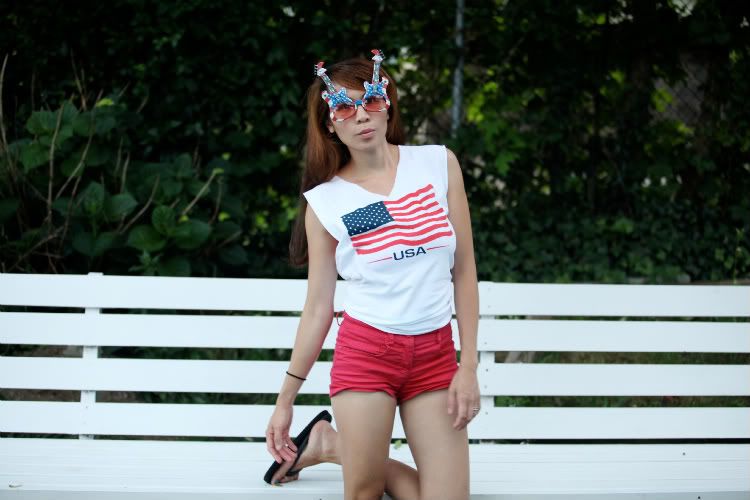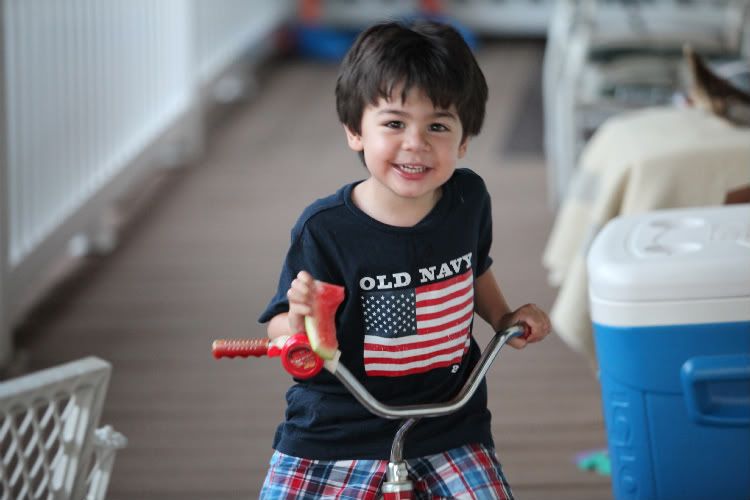 Thank you so much for reading! If you emailed or added me to your follower list, please be patient in a reply that I am always on motherhood duty.