I
t was just a lazy Friday for us- my photographer (hubby) came home early from work, not tied down on his laptop to resume his paperwork, so the three of us headed to Marina Bay for a lovely afternoon stroll . This is how we spend simple, healthy and quality time together as one happy family.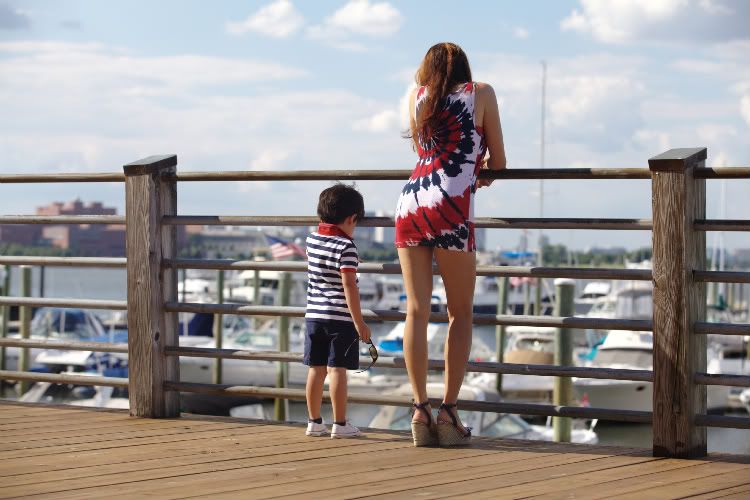 The sun was so intense that I wanted to wear comfortable outfit. This is a tank top I got at Walmart for $3 only. I call to mind, I do not have any tie-dye clothes anymore, I do not know where I put them. I love this top because of its colors are so 4th of July-ish. I still grabbed the large size even though my size was not available. I was not so sure if its the right fitting on me. I put it on when I came home, and it fits fine on me. The result of the large size sleeveless is just like a dress, but that is very skimpy so I wore red shorts underneath it. What color I wore, as well as Mr.Freddy's wearing.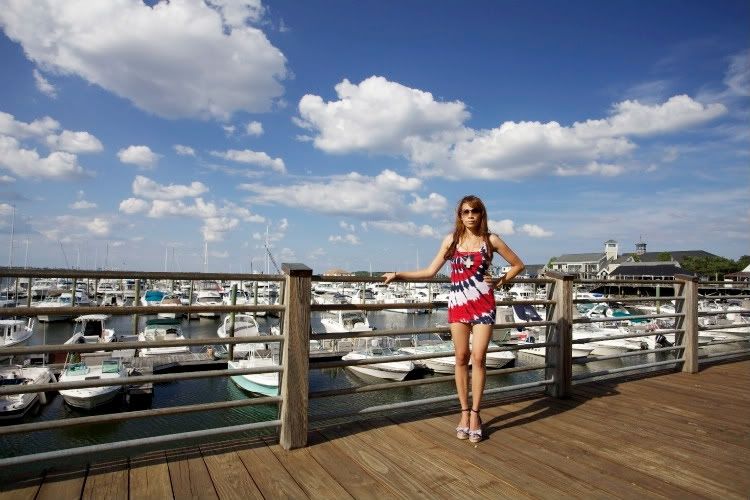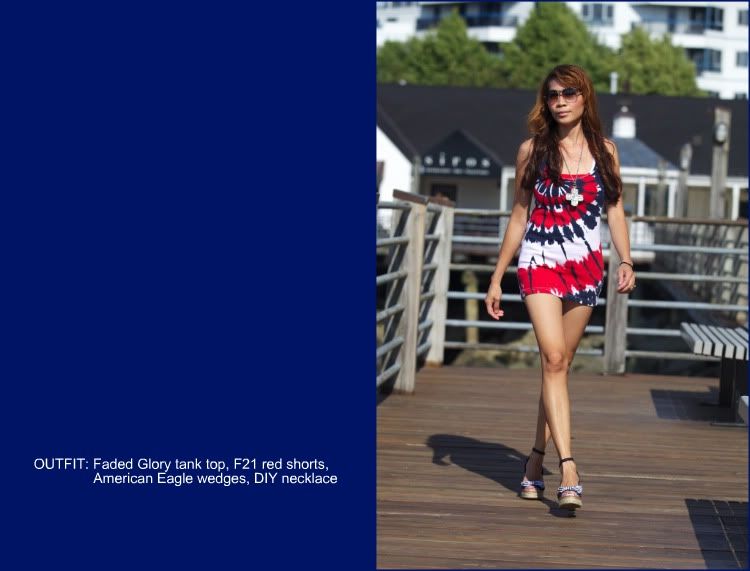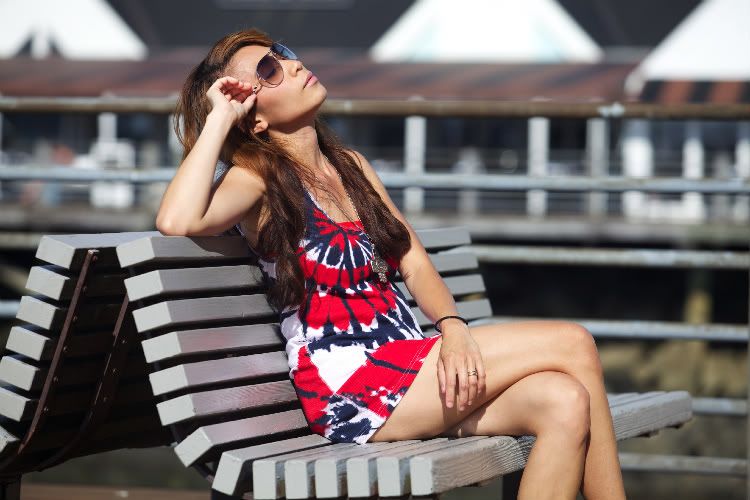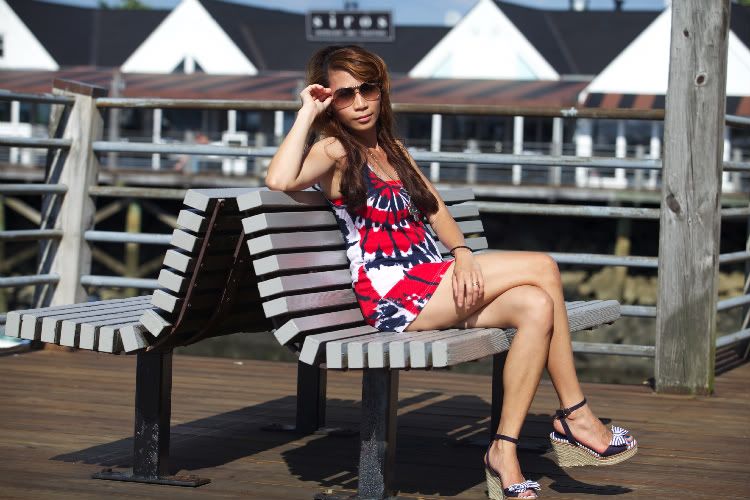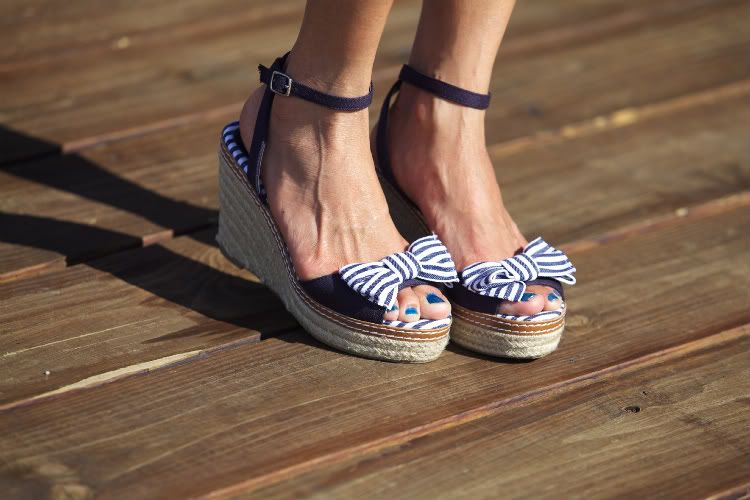 I know, I have the ugliest feet in the world! This is my reward for wearing high heel shoes ever since. Any home remedies for varicose veins?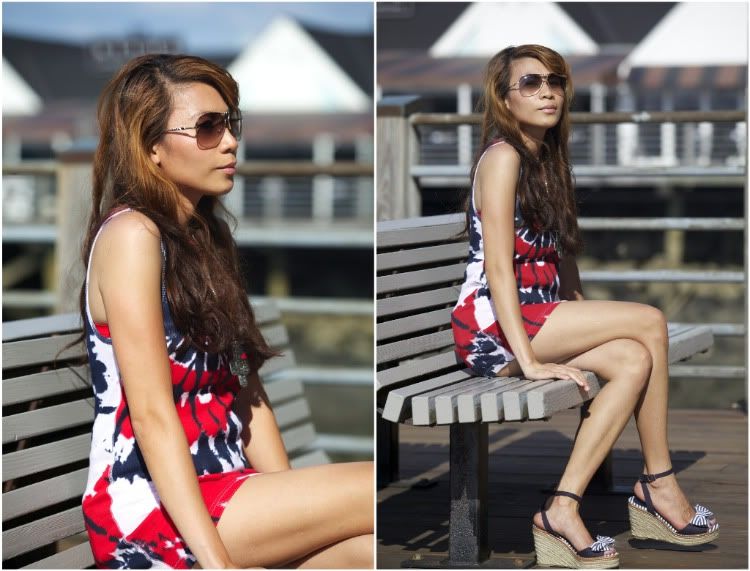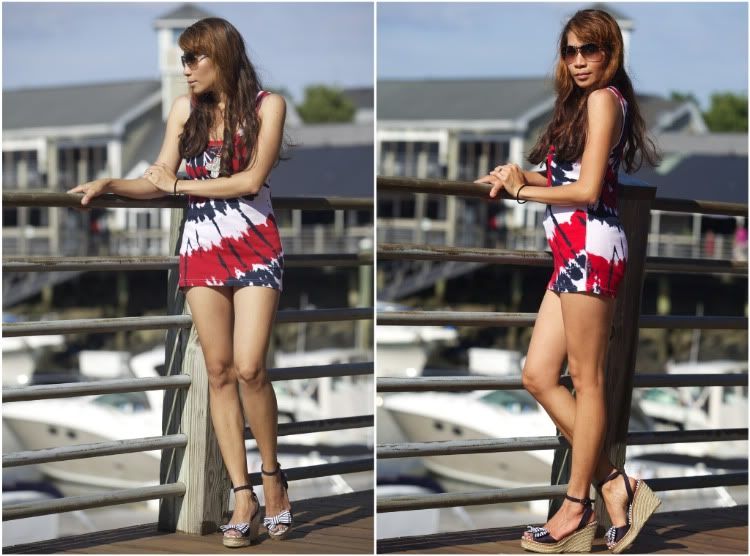 Not so many pictures of Mr.Freddy. He fell and he scraped his left knee. And, because of that his day got ruined and refused the camera.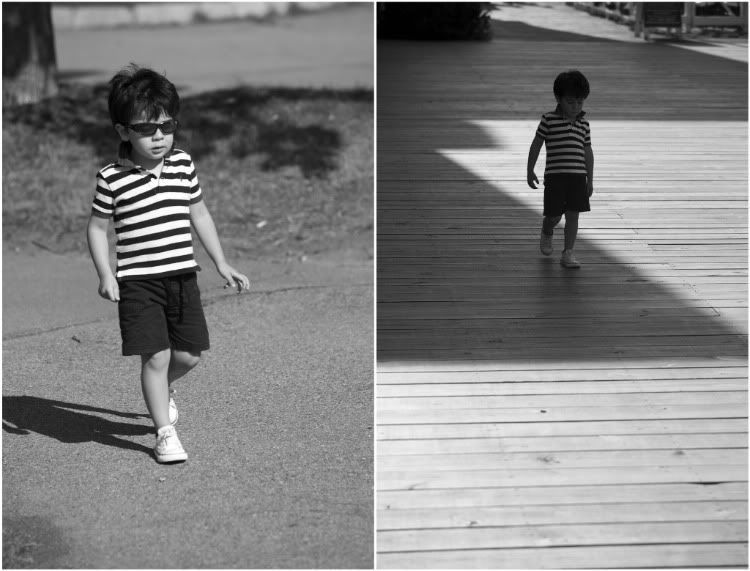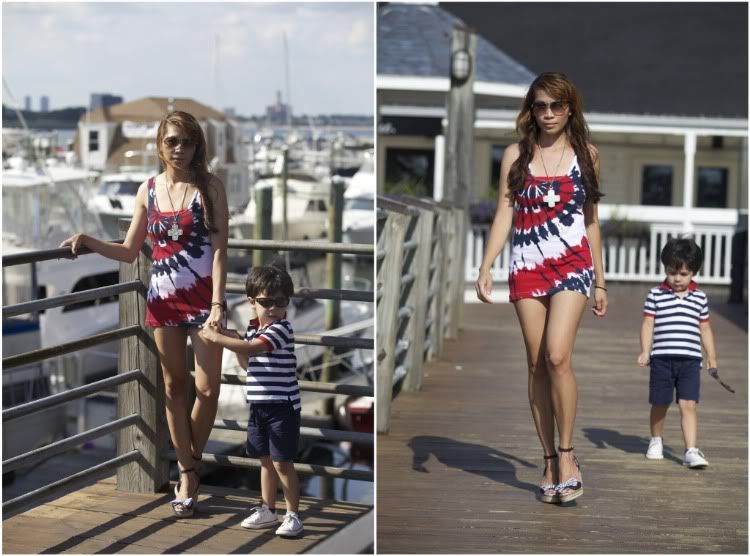 Do you have any 4th of July plans? My friends are coming over here tomorrow. We will surely have a good time. Wishing all my fellow Americans a Happy and safe 4th of July.