Here I am again I have not yet finished my NYC jaunt. Haha! Pardon me because I enjoyed so much in the Big Apple.
We woke up so early in the morning to catch the spectacle of The Early Show.
This is the most memorable experience in the second day of my NYC journey.
But this time it was only me and my dearest friend, AMS. Our friend MH had to get a good rest at the hotel after walking around the city. She is pregnant, and she needs more sleep.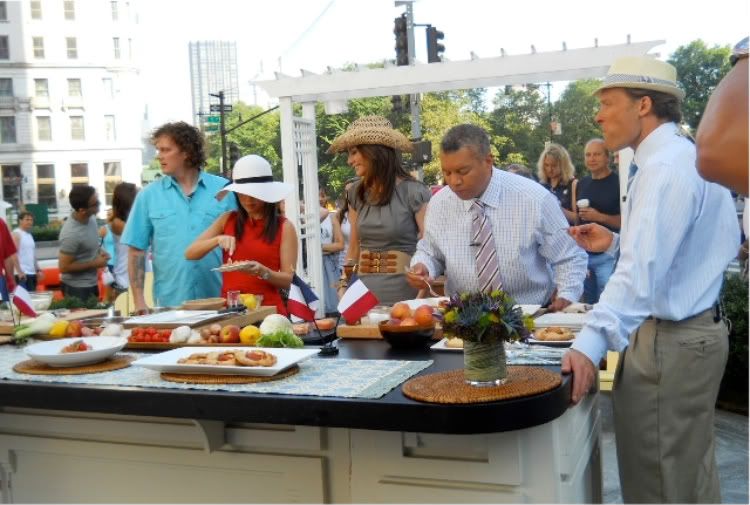 On the set of the Early Show with the casts of the cooking segment show.They are tasting the food here that Chef Leahy cooked (the man standing on the extreme left in turquoise shirt).
I am not yet a fathom away between me and the casts and the cameras. This is how so close the distance I am from them. Yay!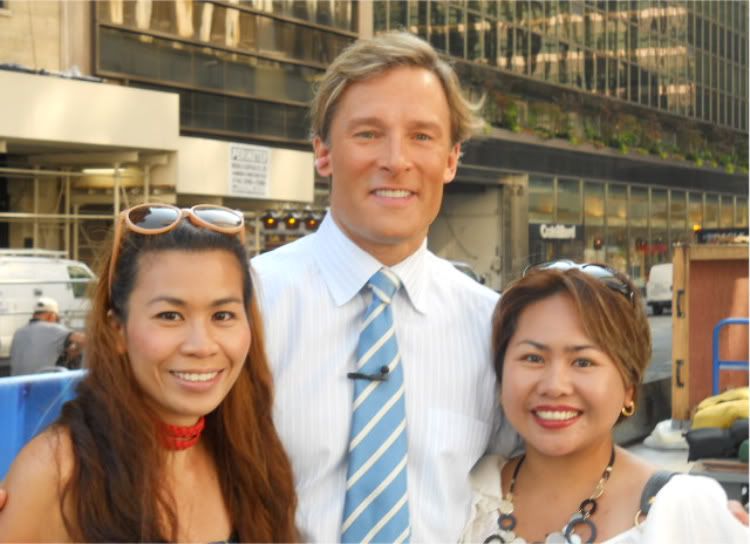 With chief weathercaster, Lonnie Quinn. He is very friendly and approachable- he even chatted with us.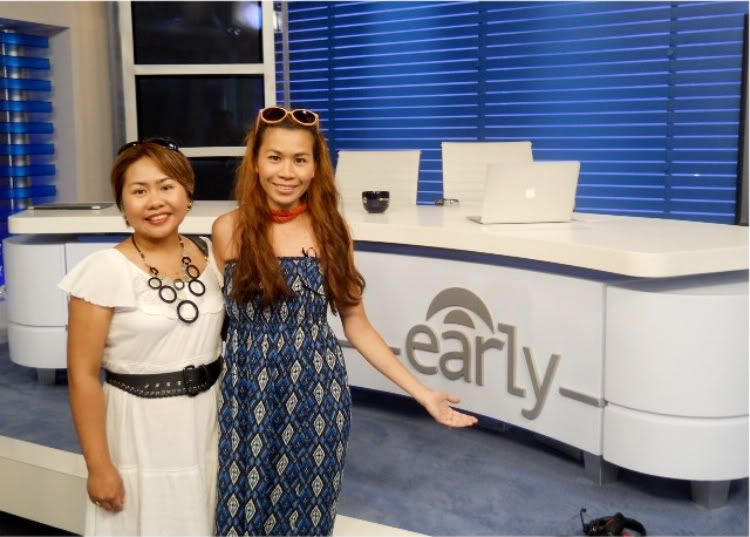 After watching The Early Show live, we went straight for the studio tour.
This is the topic that day.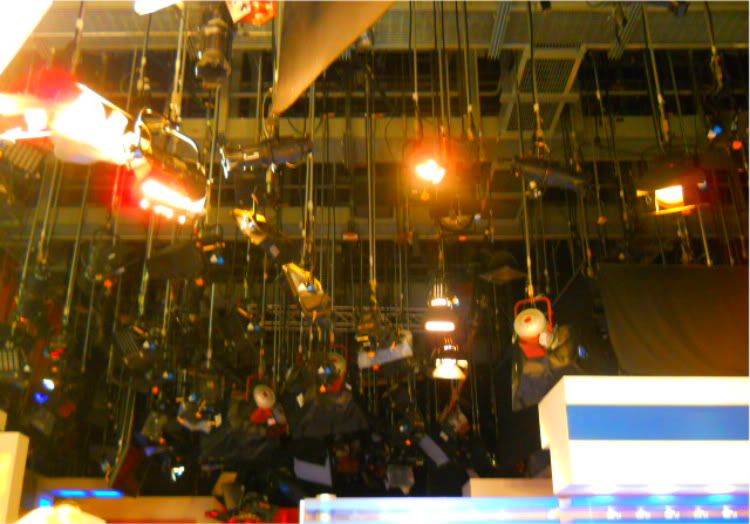 The studio is surrounded by many of these cameras left and right starting from the floor to ceiling.
We arrived early in the set of The Early Show but we had to wait two more hours before the show starts, so we rummaged around those prestigious shops along Fifth Avenue, known as the most expensive shopping streets in the world. I have no budget to shop and I don't think I can afford the merchandise here, so we just photograph ourselves outside of the stores.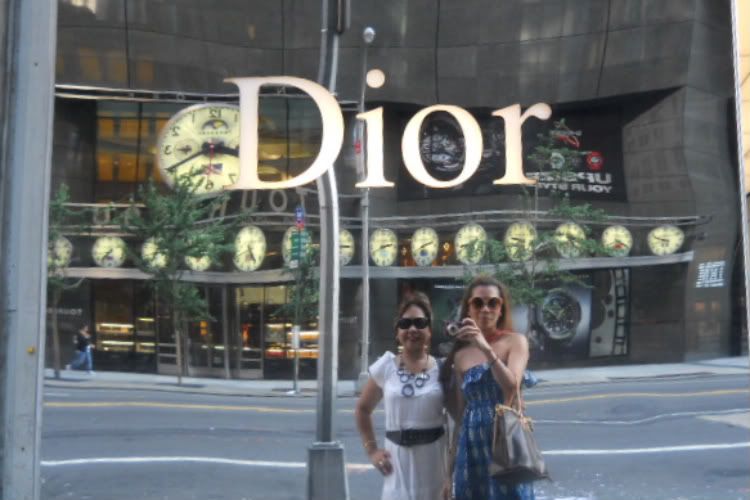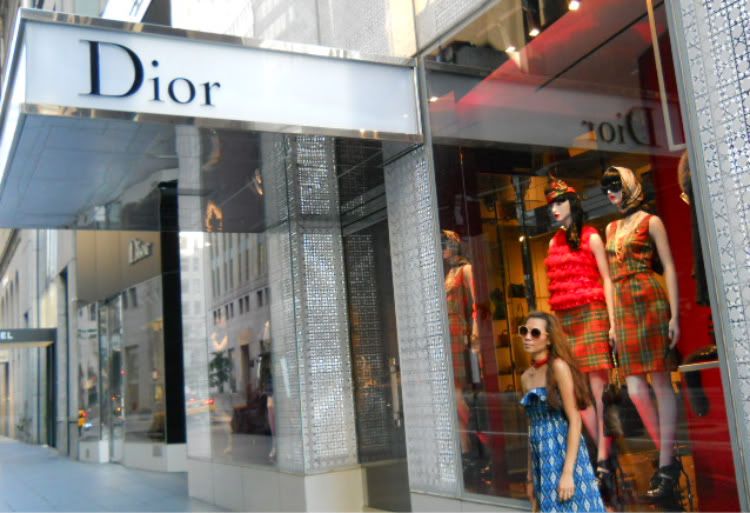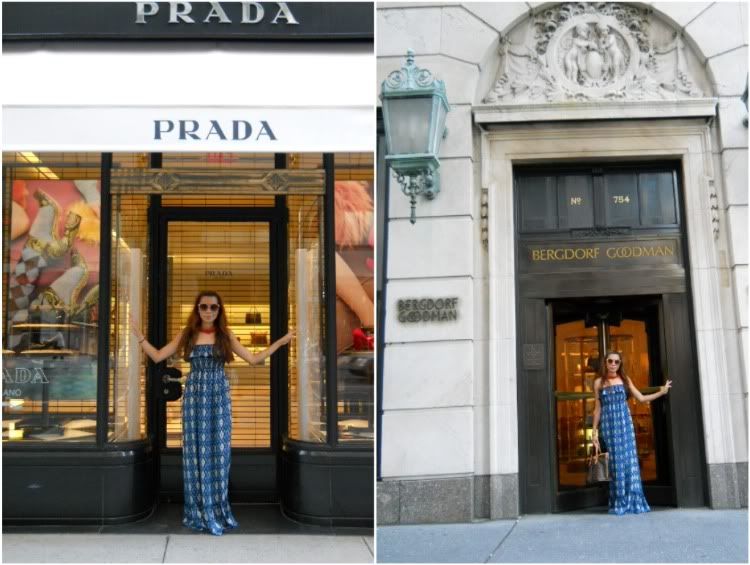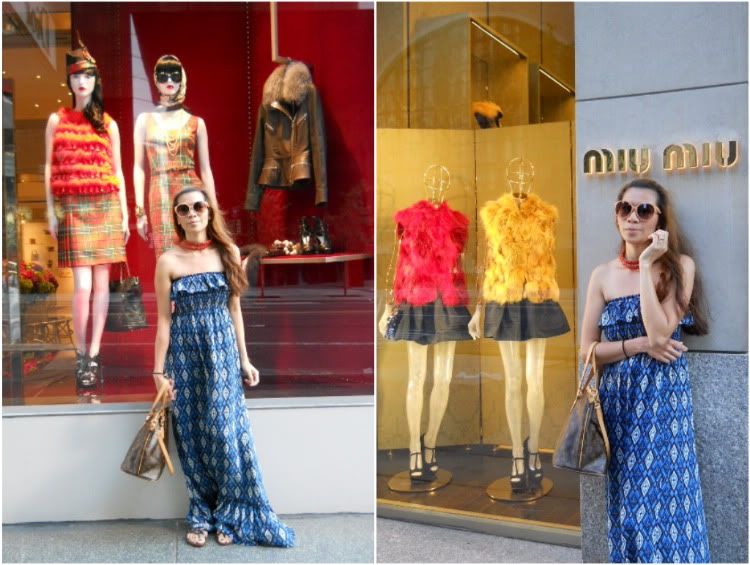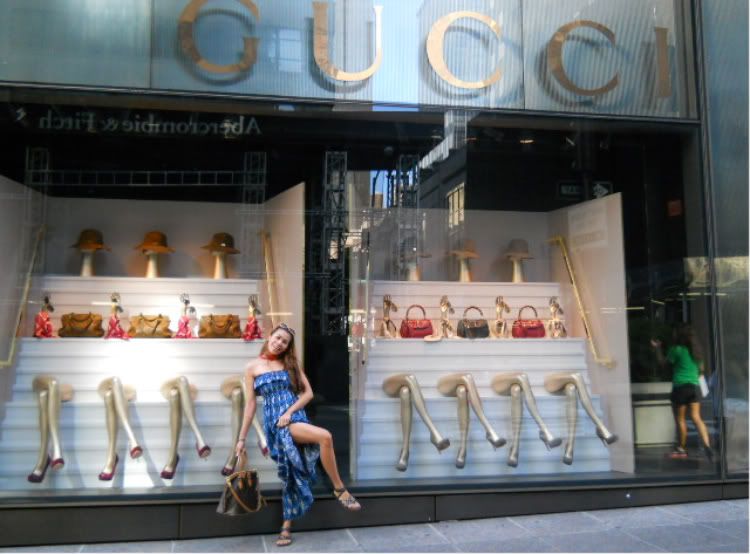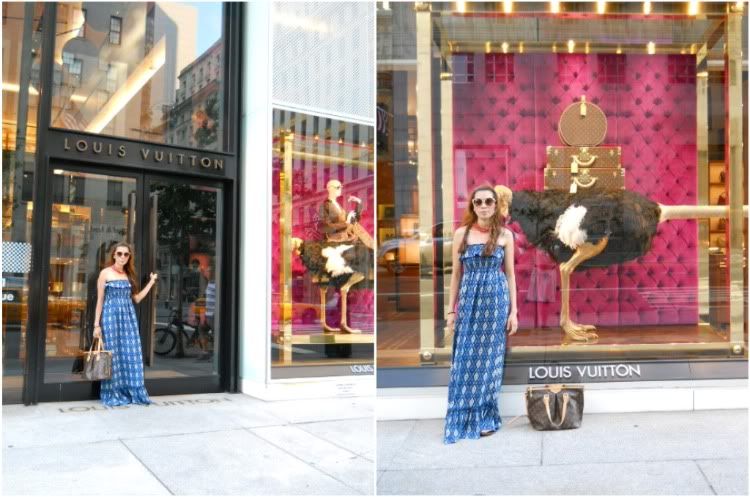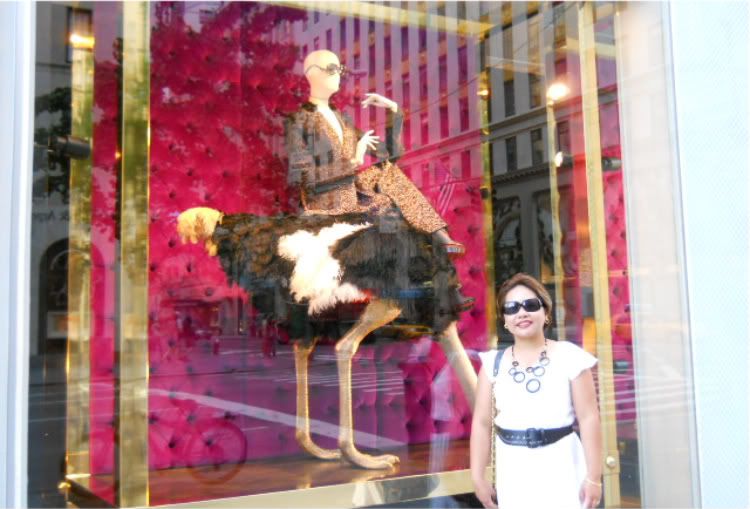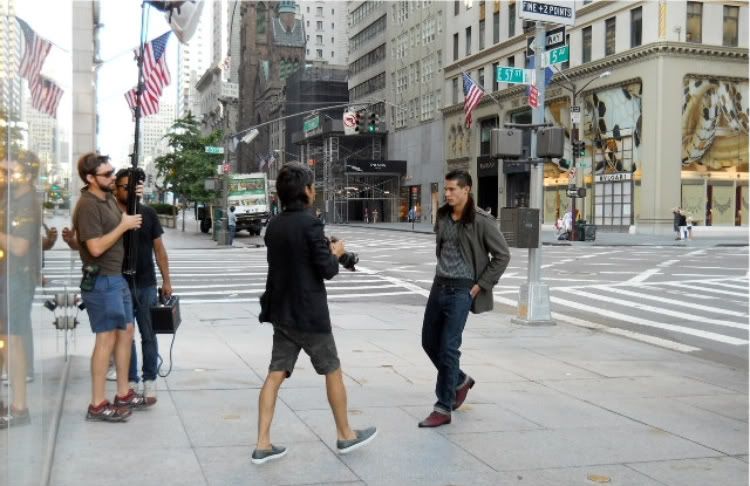 There was a photo shoot along Fifth Avenue. I bet this shot was something from a brand clothing for their Autumn collection. Any guess what brand name collection is this? My friend's guess was may be for Phillip Lim collection.
And on the way back to the hotel, we passed by Philppines Embassy. This is awesome! I am so proud be Pinoy!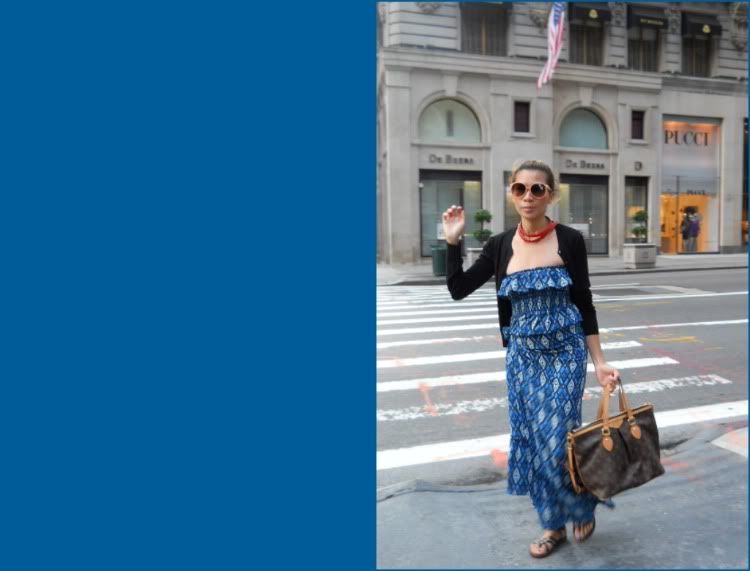 On my outfit; I was wearing borrowed maxi dress from MH, H&M black cardigan, Blowfish gladiators, belt worn as choker, and Louis Vuitton Paloma bag.