I just caught Mr.Freddy carefully walking on his tiptoes, creeping down the stairs with two disney cars on both hands. Haha! He was trying to escape from a nap! Anyhow, I'm not yet over with my NYC sweet journey. I spent there two days with dearest friends, so expect I will converse two more posts or so, before I commence of a new topic. We took so many photographs, lest I do not want you to get bored by the length of just one post only about my NYC trip. Hopefully you are not. Just like this post, this is such a tedious post too. But, is that alright with you? I thank you in advance for your patience. Hence, this is really the purpose of this blog. I am pleased to share to the world about my life- as a person herself, a mother, a friend, and a wife. Certainly, I am glad to share with you all what is happening in my life. Okay, what are you waiting for! Scroll down your mouse and accompany me to the fun while I was in Big Apple with my dearest friends, AMS and MH.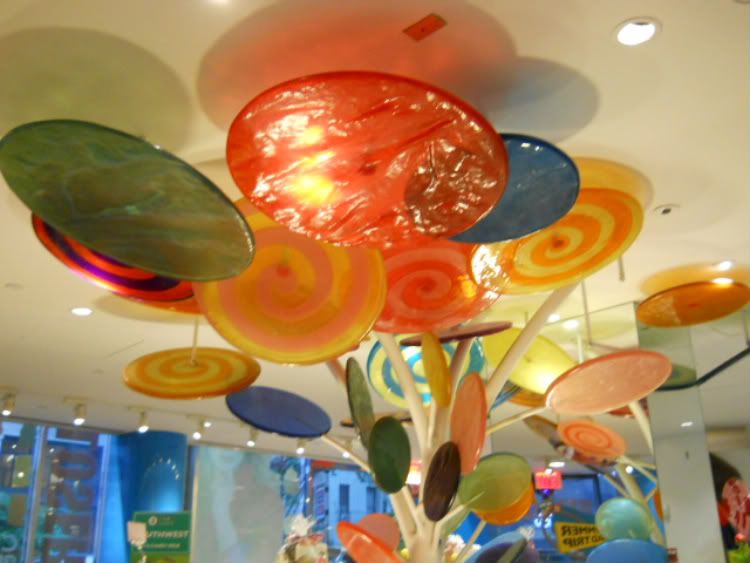 After we satisfied ourselves with

Serendipity 3's

ambrosial appetizing food, second stop was at Dylan's Candy Bar. I realized that this store is owned by Dylan Lauren, the daughter of legendary fashion designer Ralph Lauren. The store stocks 5,000 candies from around the world.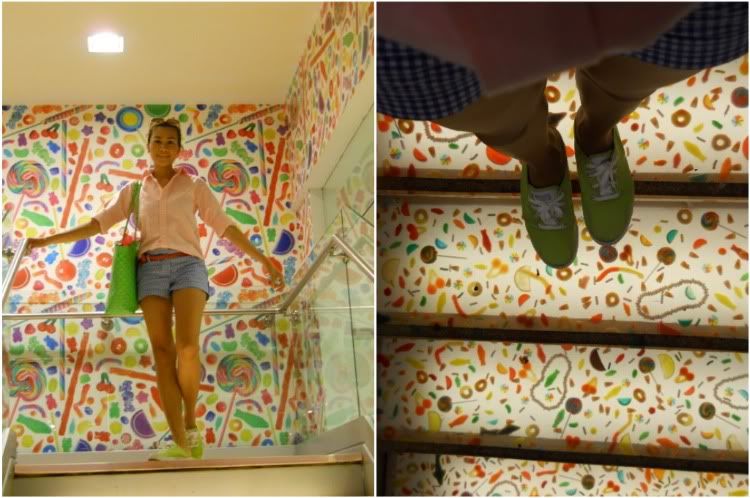 I like the exquisite design of this store, from walls to the stairs with embellished colorful candy and lollipop.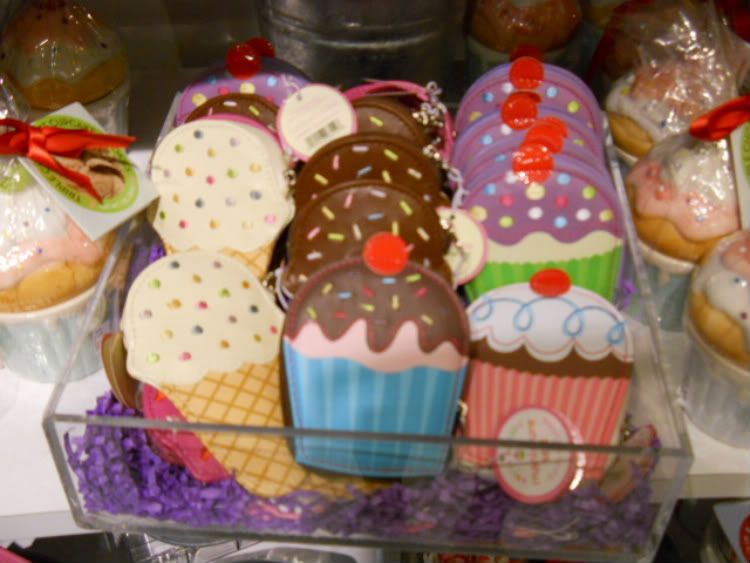 Lovely cupcake-shaped coin purses.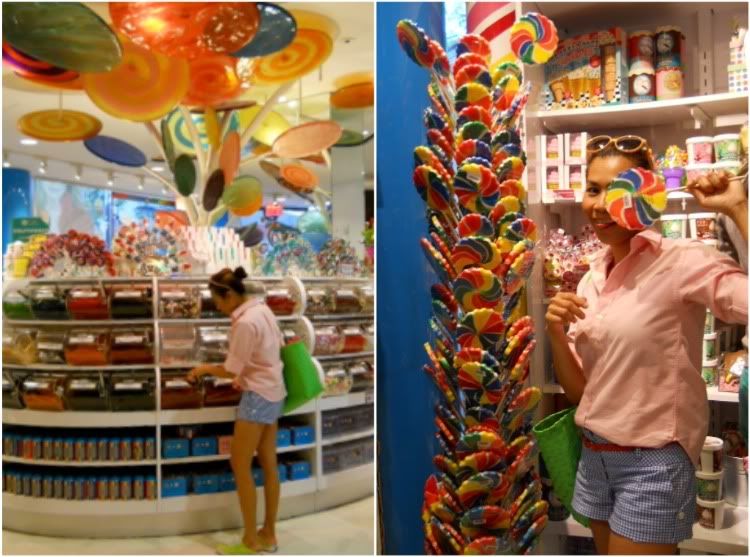 I felt like I returned to my childhood. Until now, I'm still fond of eating sweets. I can not barred myself without sweets riveted in my life. Candies and chocolates are one of my food weaknesses.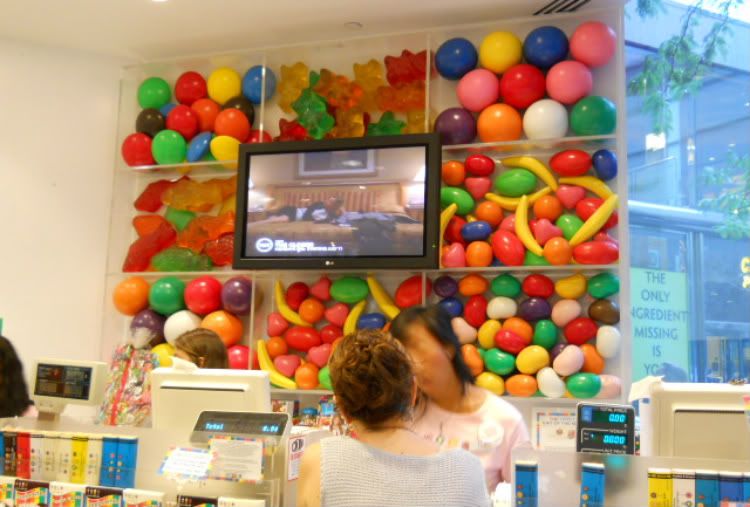 It is really fun traveling with friends. The two-day trip with them gave us a chance to get-to-know more one another.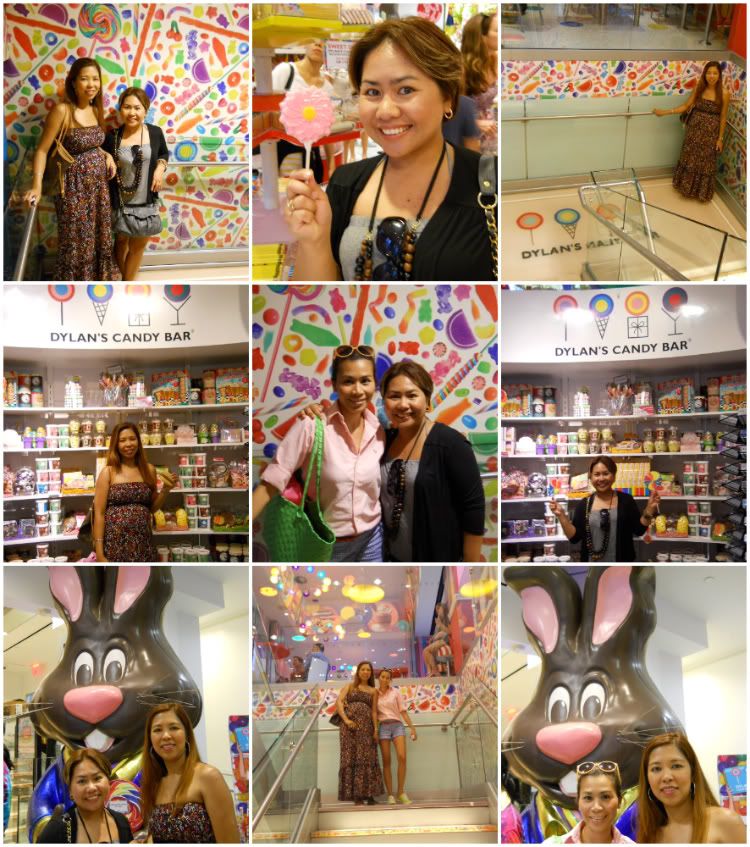 This place is really a candyland.
It's not only the inside of the store has colorful decorations, but as well as the outside. They have striking slogans written on the glass walls.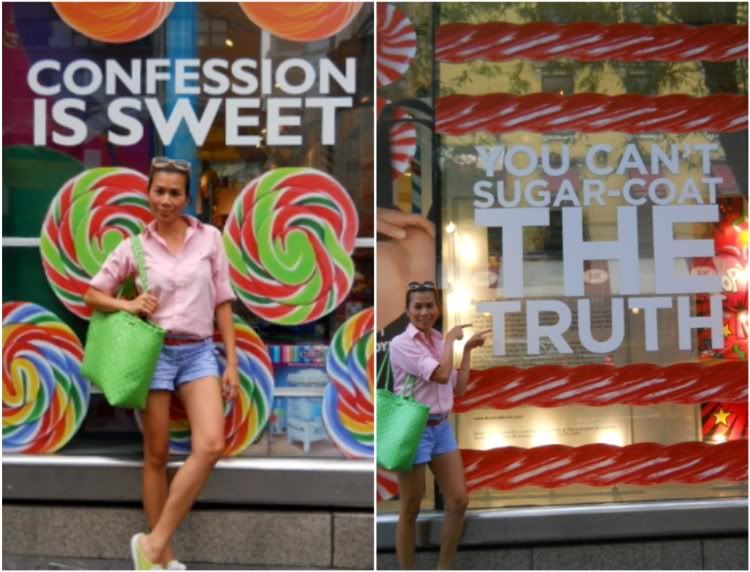 ''You can't sugar-coat the TRUTH". This phrase is my most favorite.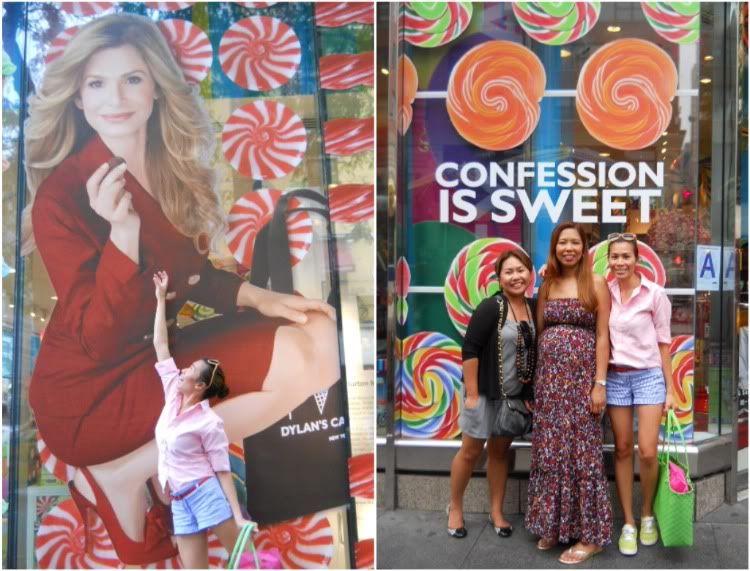 We killed two birds in one stone, and even it was still raining, we didn't stop ambling around Times Square. When it rains, an umbrella is the lucid solution, and the fun continues. While waiting for the rain to subside, we visited a few shops to buy whatsoever or trying out a product for photo op only.
Some snapshots along Times Square.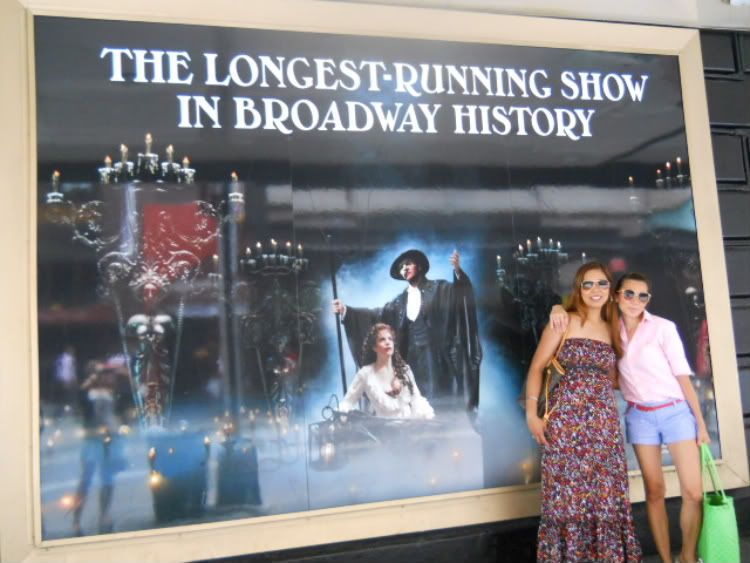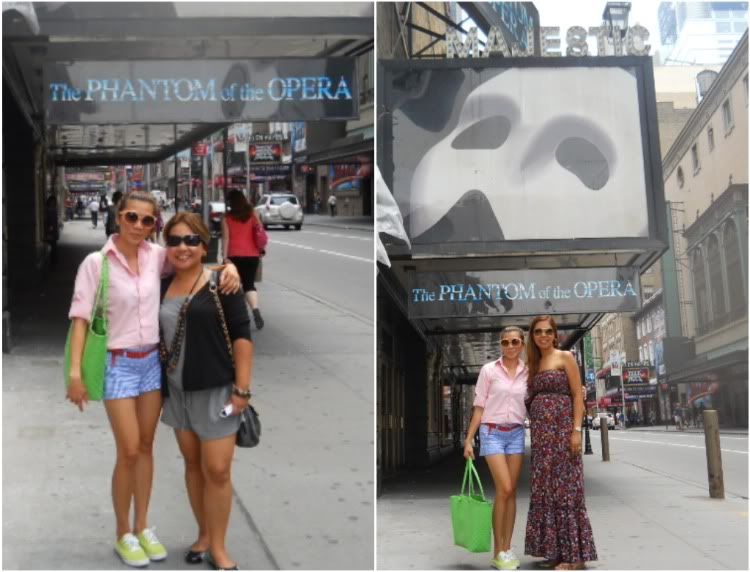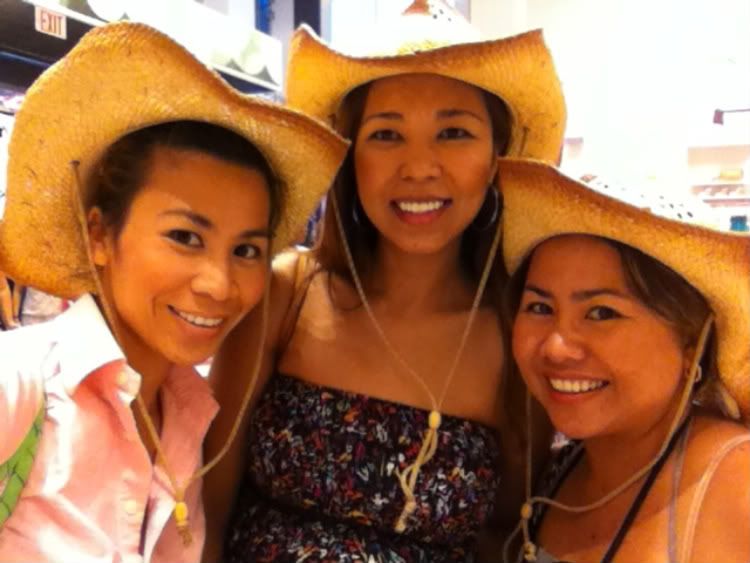 Trying on hats in F21.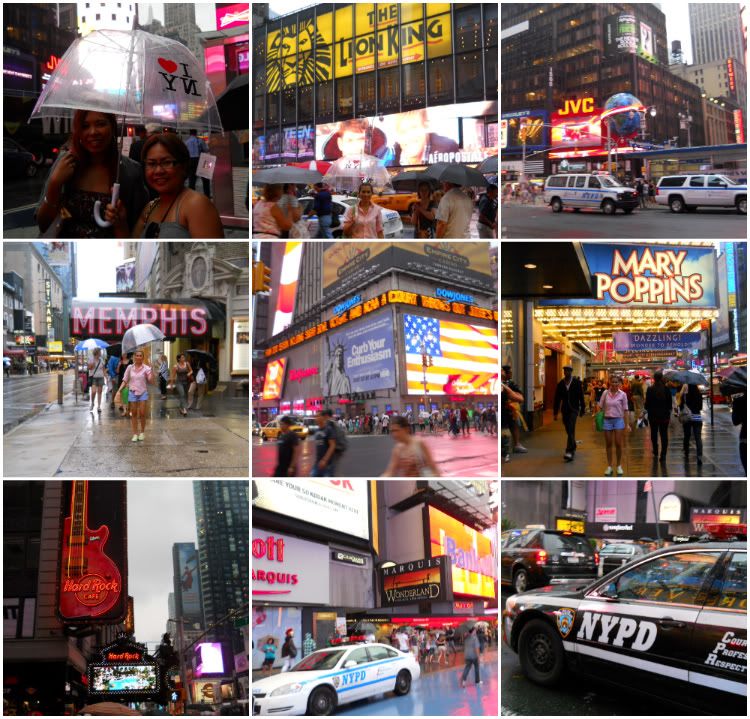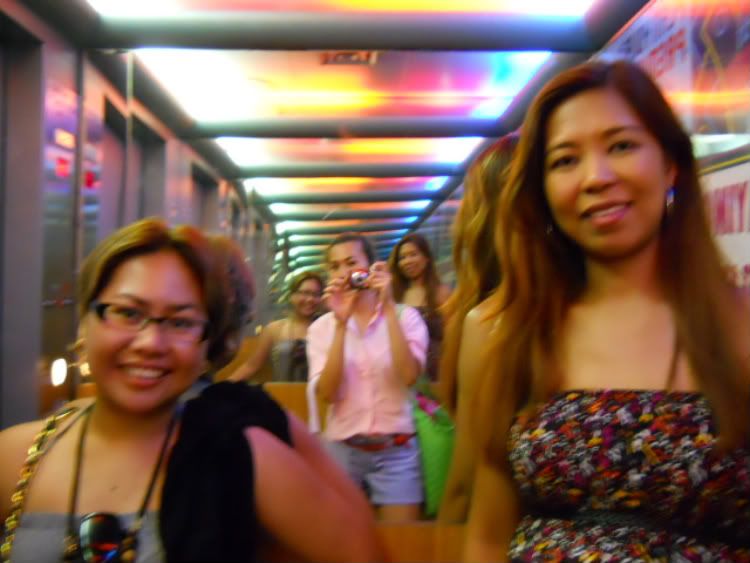 Our elevator moment in Planet Hollywood.
Bruce Willis' molded hands.
Copying Sylvester Stallone's pose.
In the evening, we went to watch The Phantom of the Opera on Broadway. This is my third time to watch the opera on Broadway. I was fortunate to watch Les Miserables and Mary Poppins with hubby, that was four years ago. This was the ultimate highlight on our first day in NYC. No cameras allowed, so here are the photos before and after the show. These are mostly pictures of us along the streets of Broadway.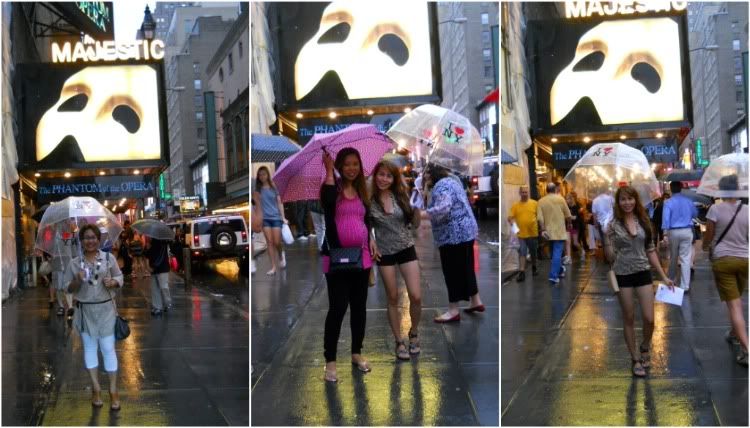 The stage on the Phantom of the Opera. It was really unforgettably beautiful with quintessential music.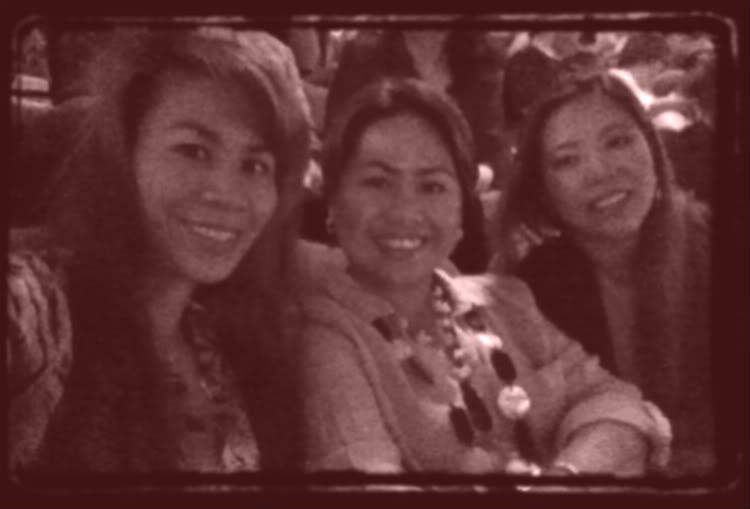 It was a blast night! I had a great time with special friends.
Thank you so much for reading! Again, to those who emailed, commented and added me to your followers list, I need your patience. I am happy to hear good news from you, of course.