Hi everyone! Yes, I am still here- still stirring and buzzing. As usual, I am busy as a beaver and I am left behind on updating my blog. I apologize for a weekend hiatus. Sometimes, it's difficult to balance the life between motherhood and restoring this blog. I hope everything gets back on track very soon.
This is me, almost four years ago- with no Mr.Freddy yet. On the top left, photo was taken at Metropolitan Museum of Art with the ''Goat Skull'' painting by famous artist Georgia O'Keefe, and on the bottom left, a photo of shields belonging to soldiers during greek era. On the right photo was me wandering along Times Square at night, and by the big chair at the Hard Rock cafe.
On Friday, I woke up very early on a misty and cloudy morning for a sweet journey for a long weekend trip to NYC with my dearest friends, AMS and MH. This is the

trip

I was talking about. The weather wasn't really pleasing that morning. Our bus just left the bus station, but we were not even far from the locus when suddenly the rain fell in torrents. I silently prayed that the downpour would subside or much better that it would stop. I guess, HE heard my request- the rain line was only along the boarder of MA and RI, and thank God, the skies clearing up on the horizon until we reached to sunny NYC.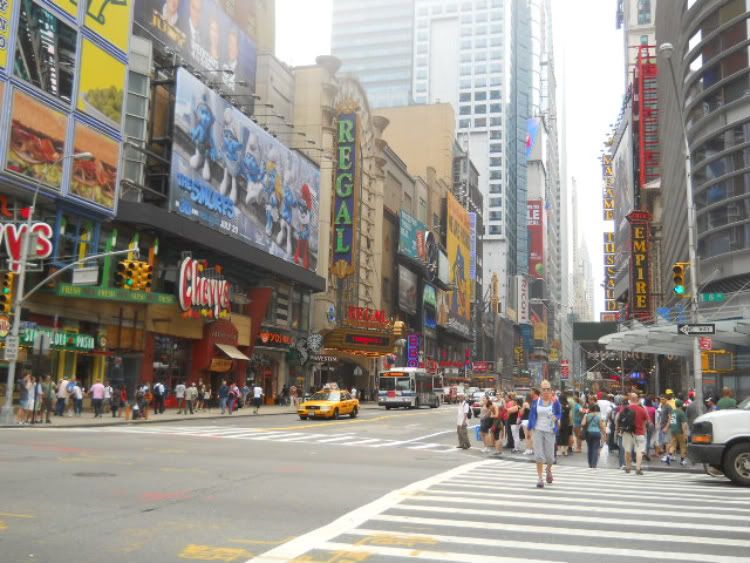 The hustle and bustle of NYC.
We just arrived NYC here. Our bottom was still warm from sitting on a bus from 4 hours of traveling on the road.
MH manipulating her iPhone navigator- searching for the exact location of our hotel, but her internet connection was slow, so we took a pause and looked around us. The funny side was where we stood, just across the street was our hotel already.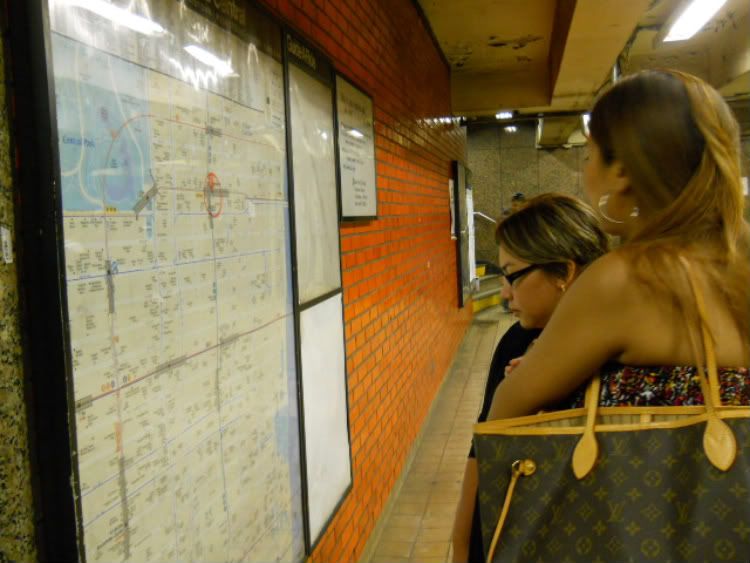 Checking on the map often every time we got off the T. Haha, but I couldn't count how many times we got lost our way though. As they say, one must disappear in one place to reach a final destination.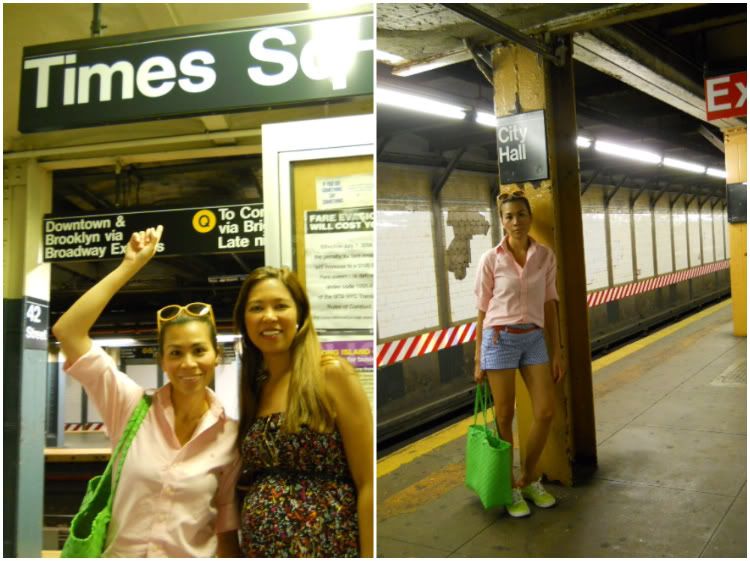 Taking the T is better way to quickly arrive at the destination especially in the crowded place like NYC.
Serendipity 3 was one of the very first stops when we got to NYC. I have wanted to come here for some time after watching Serendipity, a beautiful movie about destiny starred by Kate Beckinsale and John Cusack.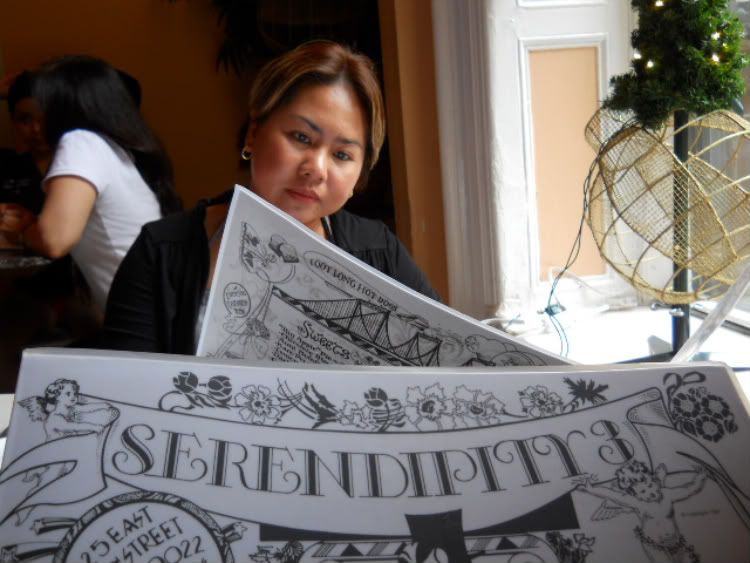 That's my dearest friend AMS, looking at the menu on what to order for lunch. Btw, she is the author behind this

blog

. You do not regret when you visit her blog, it is really worth to visit. It has become one of my favorite blogs to read. Be sure to head over to her blog now and you will get yourself motivated and inspired of her posts.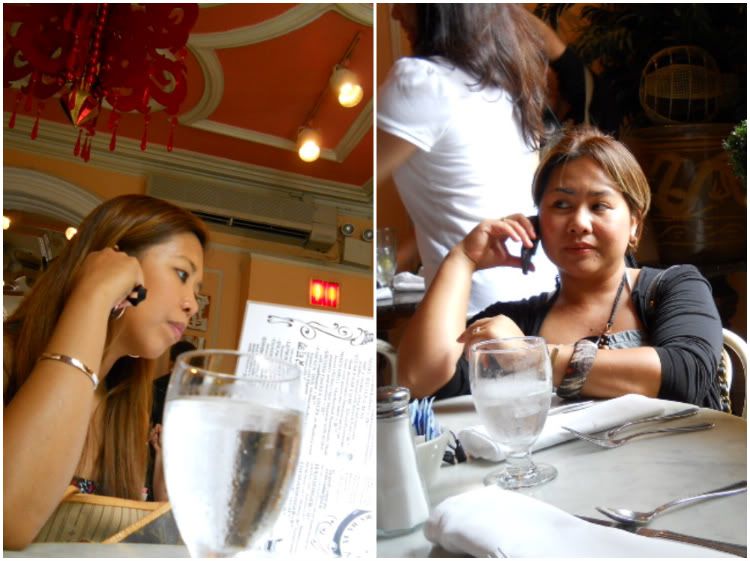 Everyone was busy talking to their other half on the phone, each of us missed our husbands.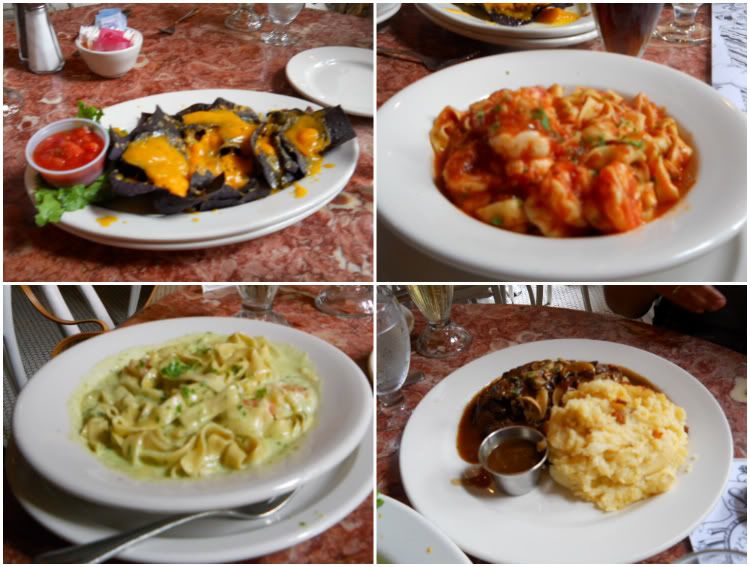 For starters, three of us shared in one plate of nachos. I ordered Shrimp Fettucine in a devilish tomato sauce for my lunch; MH had Tortellini Primavera; and AMS stuffed herself with County Meatloaf. Seemed like Serendipity serves a large portion that many of the food left on our plate. Or maybe because we have a small stomach that we get easily filled up. We couldn't bring them to the hotel, it will eventually rot, since our hotel room has no refrigerator.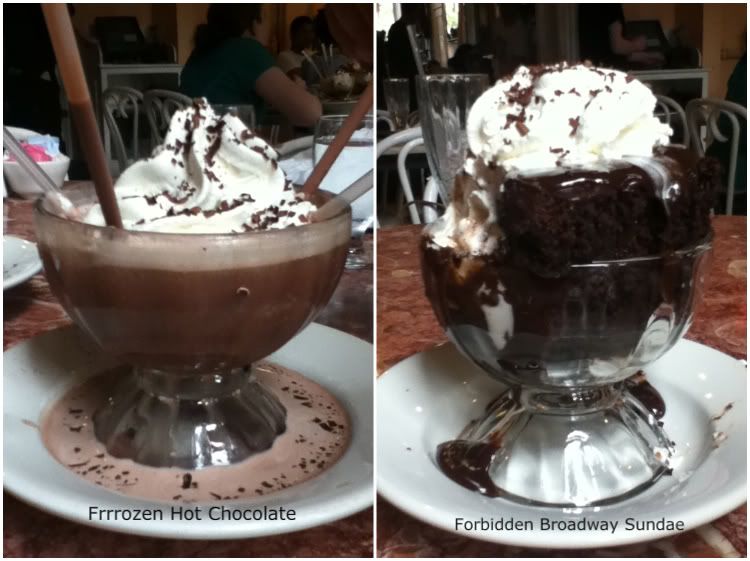 Our desserts. AMS and I shared in one bowl of Serendipity's signature dish- a frrrozen hot chocolate which is very amazing, and MH had Forbidden Broadway Sundae.
MH with her Forbidden Broadway Sundae. Let her be, ok. she's eating for two- that tiny little peanut inside her belly must be starving already.
The Golden Opulence Sundae. I discovered that the, "World's Most Expensive Sundae" is at Serendipity 3 at a price of $1,000. For reservation, 48 hours advance notice is needed since ingredients must be flown in from different parts of the world.

Click here

for the official description on what you get for a costly sundae. Photo via google.
The ambience and decor is so beautiful.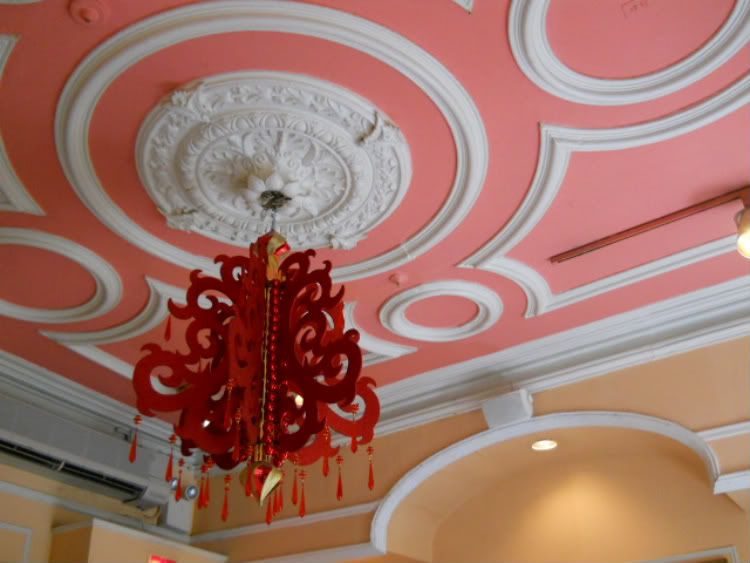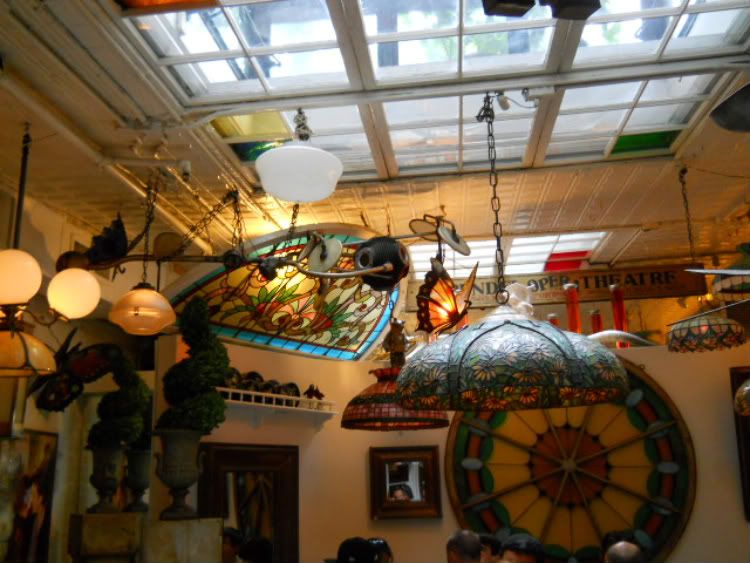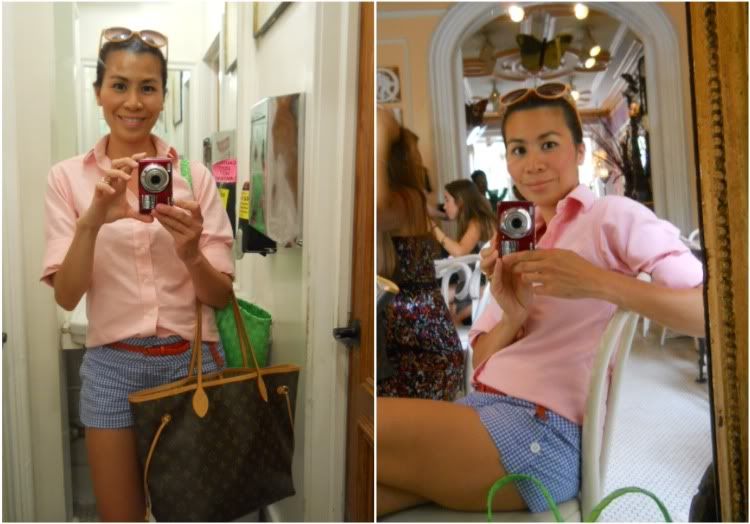 OK, I'm not really obsessed of myself. I just shown you here that this is the camera I used. The resolution of the photo is not as great as the DSLR I have been using, but I love this camera- it is so handy and very easy to use.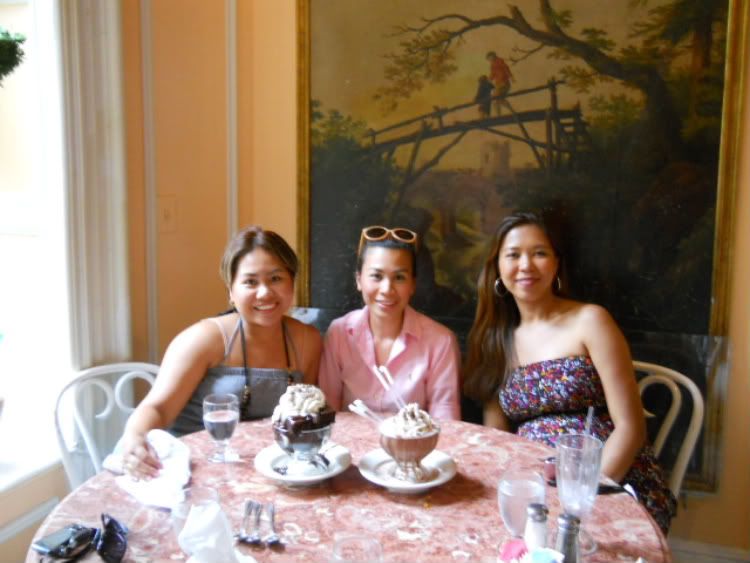 I am blessed to be surrounded with my dearest girlfriends, AMS and MH.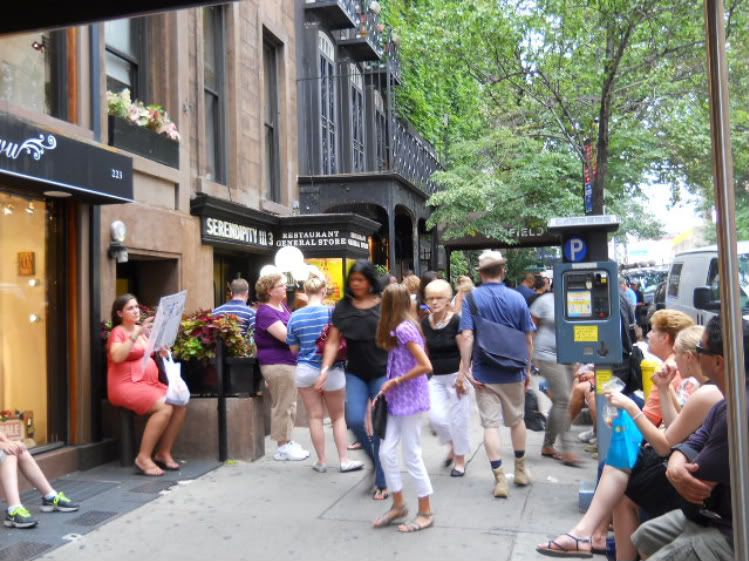 This was how ridiculously the long lines and wait times outside the restaurant when we left. In case you would like to dine in, try to book a reservation to avoid the long queue.
My day couldn't be complete not to obtain a picture (that never lose in my travel-to-do list) in front of Serendipity 3.
Thank you so much for reading! Again, if you emailed, commented or added me to your follower list, please be patient in a reply that I am always on motherhood duty.