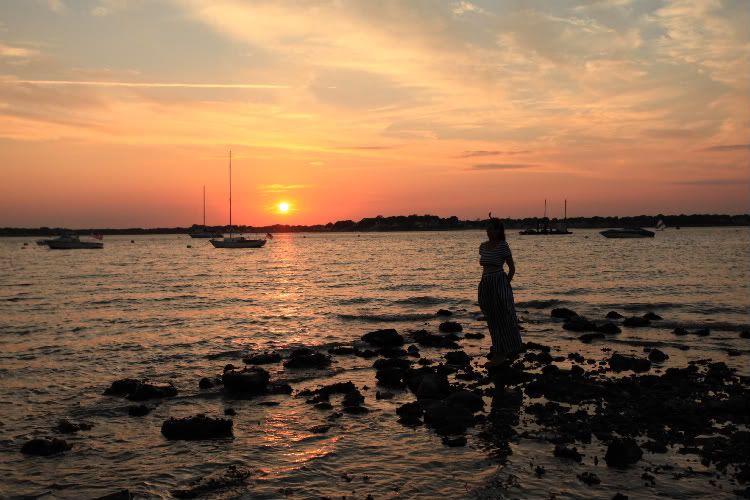 When weather turns three-digit-hot and humid here we usually stay home with air conditioning full speed. Or, soak ourselves in the pool for three hours... ahhh, the feeling of comfortable and refreshing! And we only go out at night go to the beach, and watch the sunset, how about you? how do you cope with scorching weather?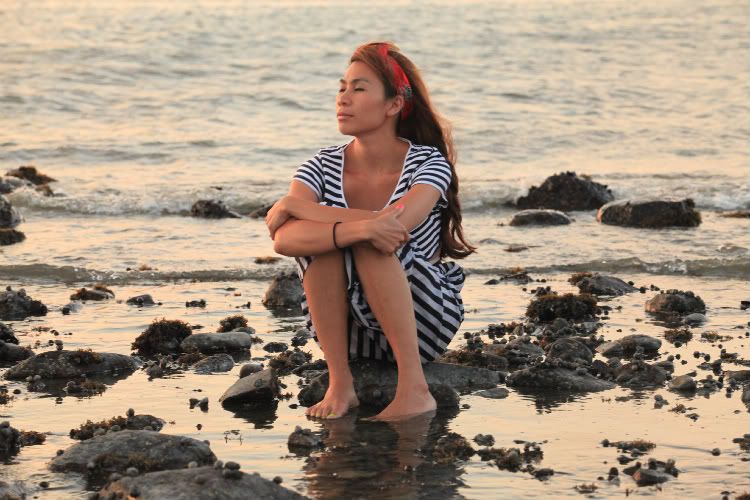 We are so fortunate to live near the beach, and any day we could watch the sunset. I love the sunset on the beach as well as sunrise. I feel so great watching the sunset. It gives me peace of mind. It is just like a meditation to me. Sunset is so romantic. This six-letter word is my term of endearment for my husband while he calls me Sunshine.
On my outfit; I bought this tee last year from H&M and cropped it. Skirt from J.Crew and gifted scarf worn as bow headband.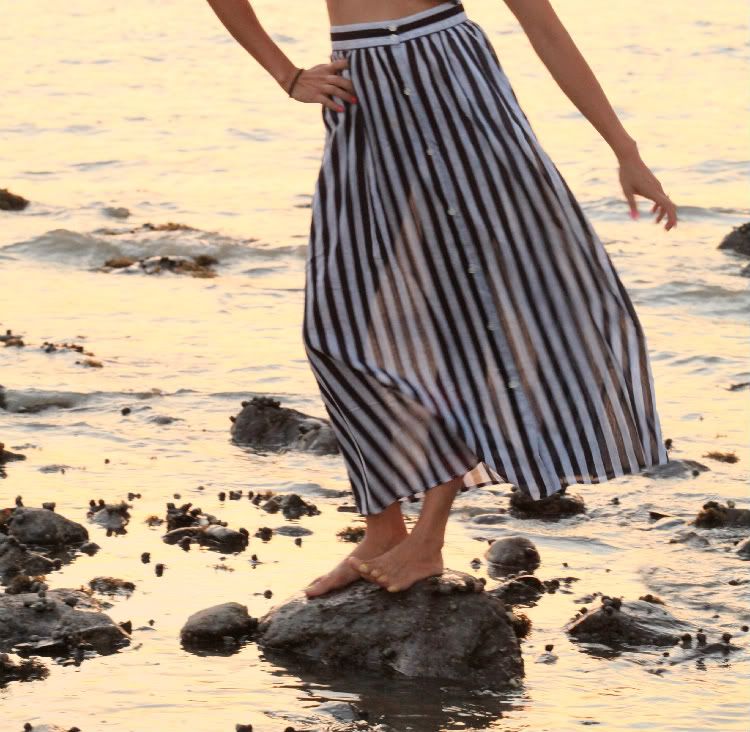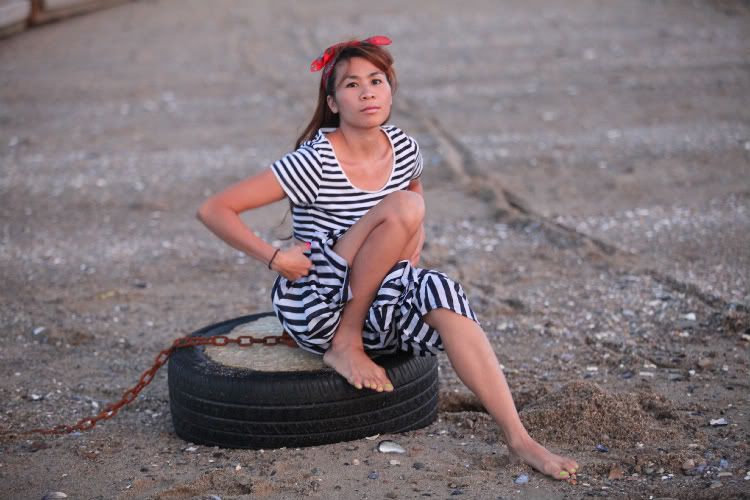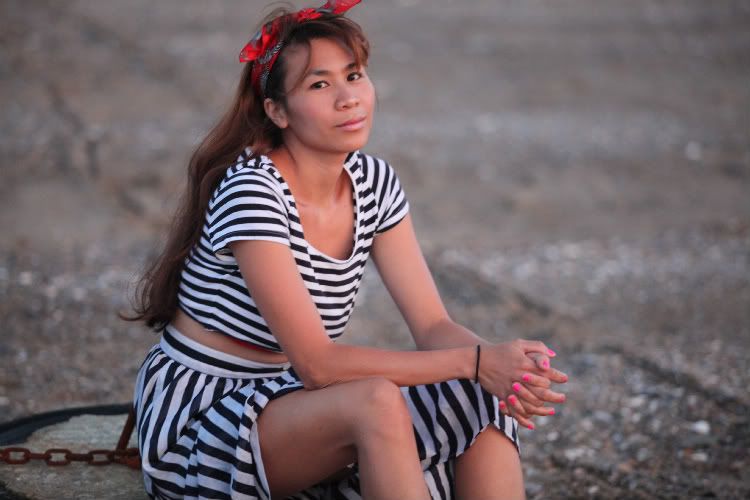 Mr.Freddy is turning three next week. Wow, I still can't believe he is getting bigger that he can fit into some of my clothes now. He's wearing my striped shirt here.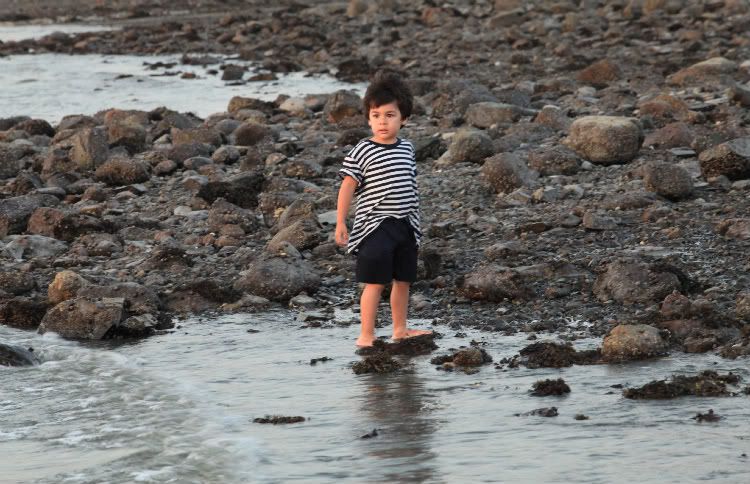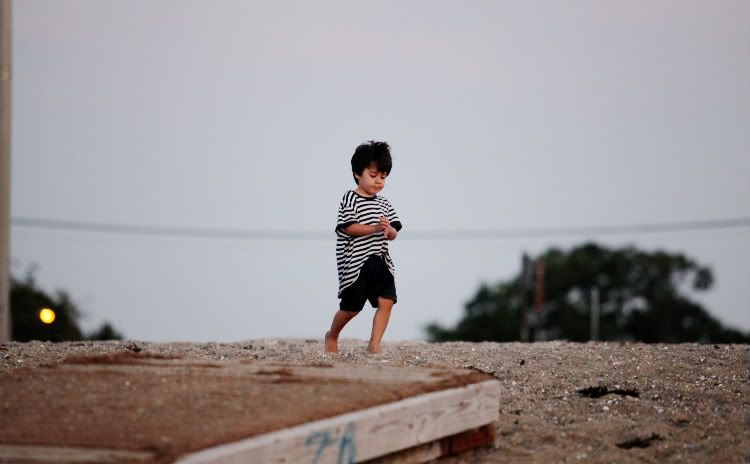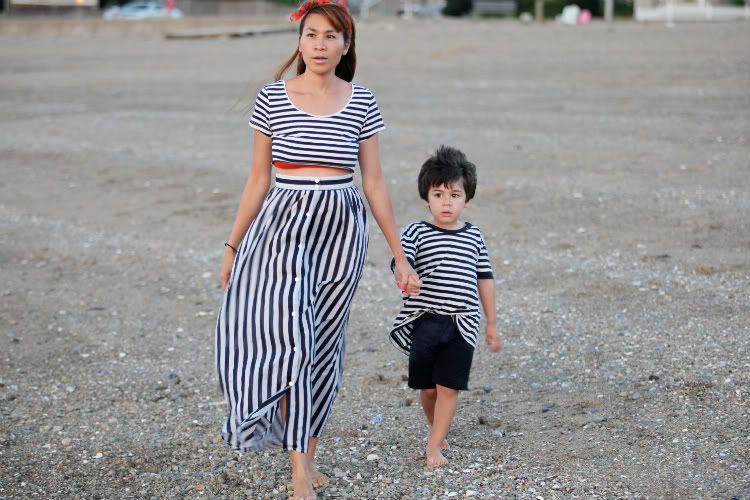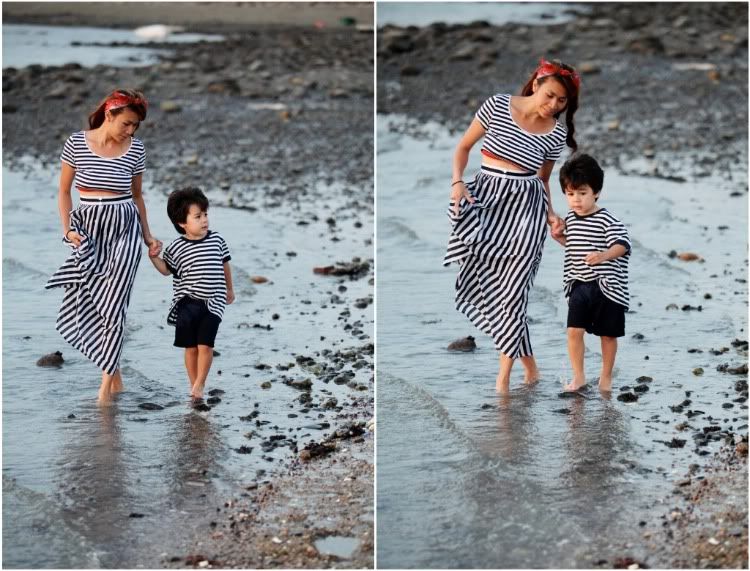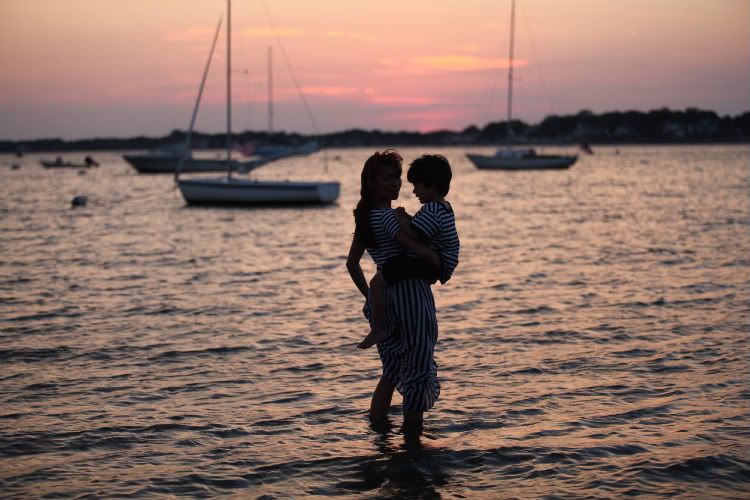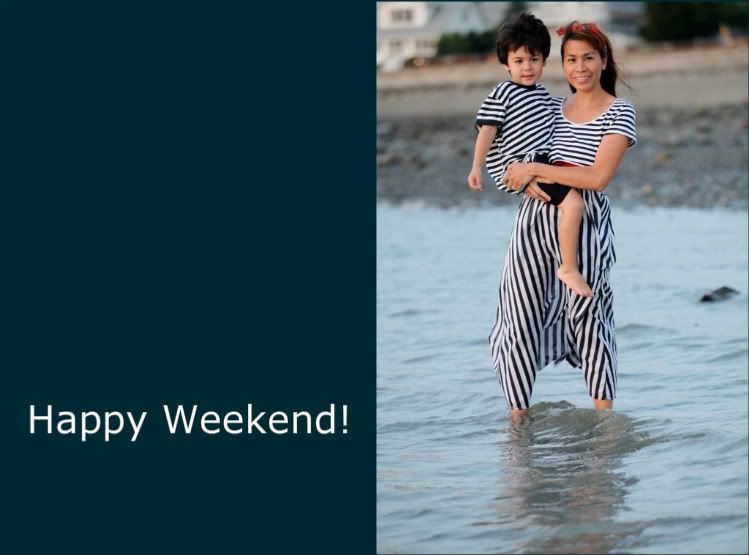 I'm off to bed now, need to wake up so early the next morning for a trip out of town.
Thank you so much for reading and kind comments!