Endless sunflower field.
Do you remember I said that I am going back to this

sunflower field

? So, yes after three days my family and I returned to the farm. Sunflowers are now ripe. The petals have more open clusters of flowers, and the center of the flowers are brownish-yellow color. The farm really glows with warmth beautiful and bright sunflowers. Looking at the sunflowers cheered me up, gives me hope, and optimistic about the future.
We took photographs, which truly the main reason why we came back to this farm. I am sharing you our pictures with sunflowers. I hope you like it, and somehow these sunflowers will brighten up your day.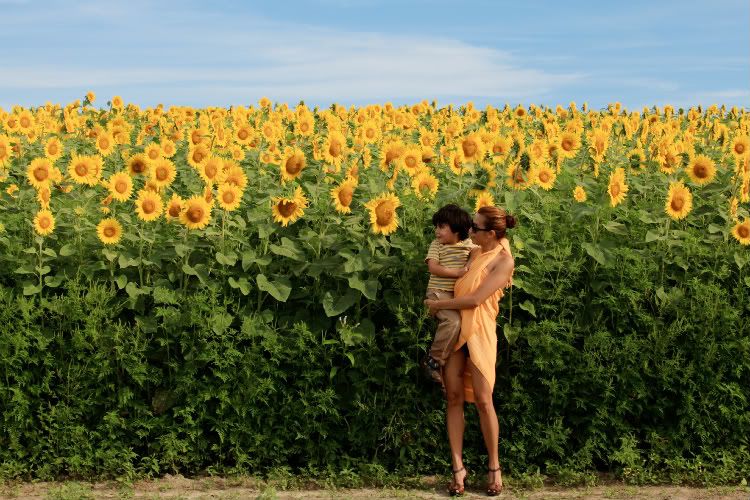 Mr.Freddy and I both have matching color outfits. I picked yellow to suit the color of the sunflower.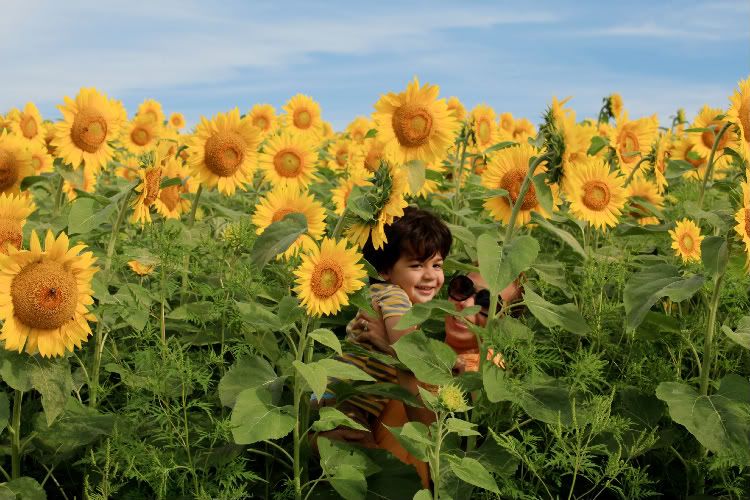 As you can see the sunflowers are way taller than us. We looked like dwarves standing surrounded by the sunflower bushes.
What a good laugh! Sometimes we even laugh without reason.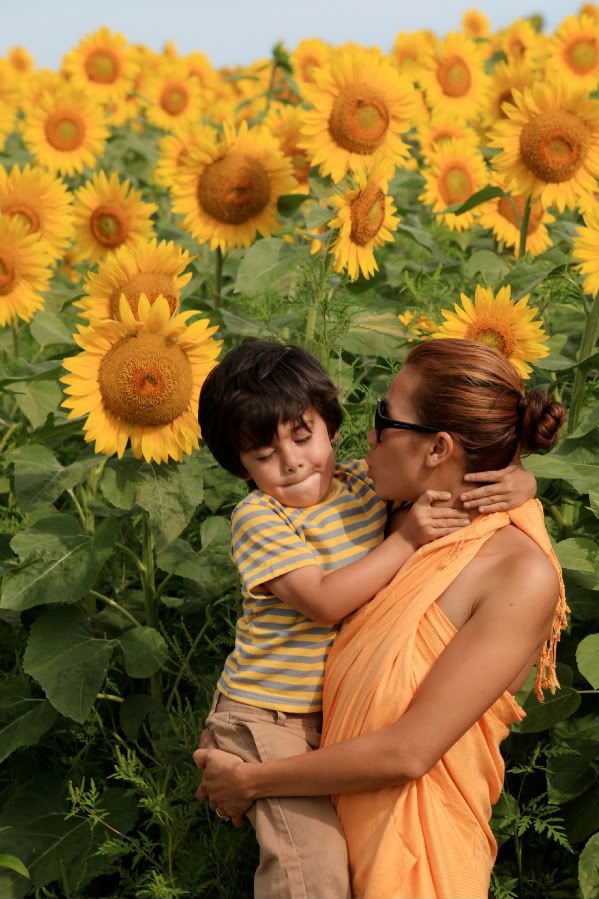 Mr.Freddy loves me so much that he trembles and has this irresistible urge to give me a hug that chokes me.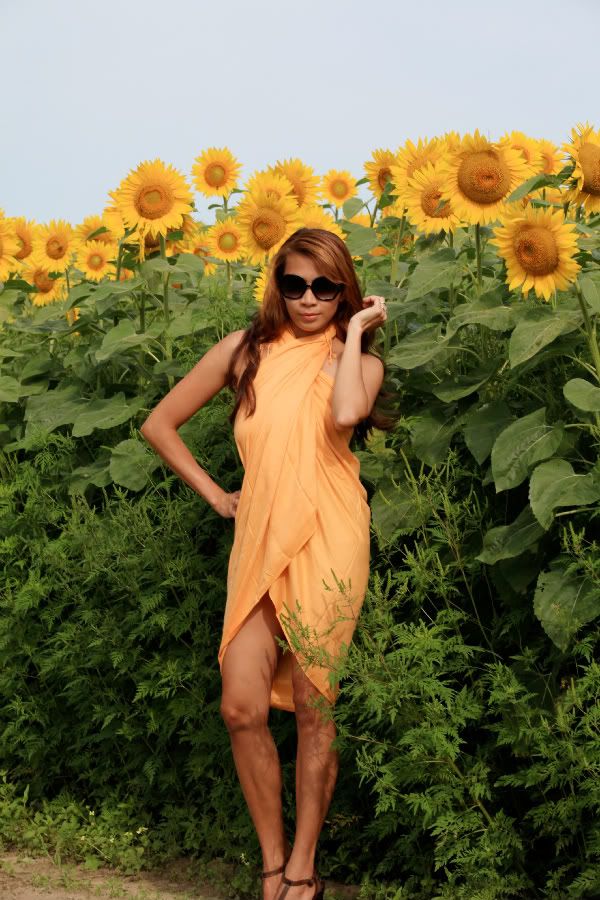 Wearing a dress out of a scarf. I wrapped the long scarf around my body, tied it at the neck twice to avoid wardrobe malfunction, and voila! It looked like a drape dress.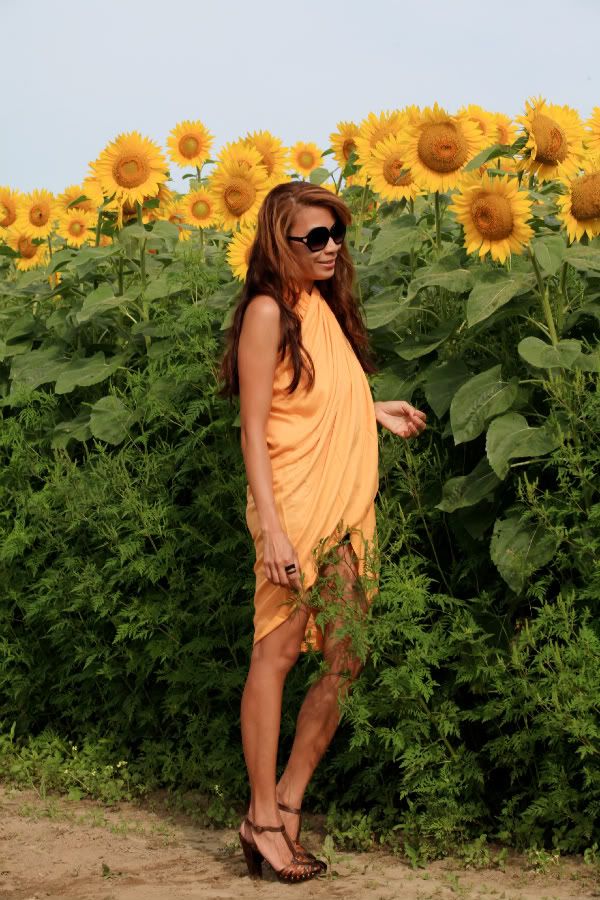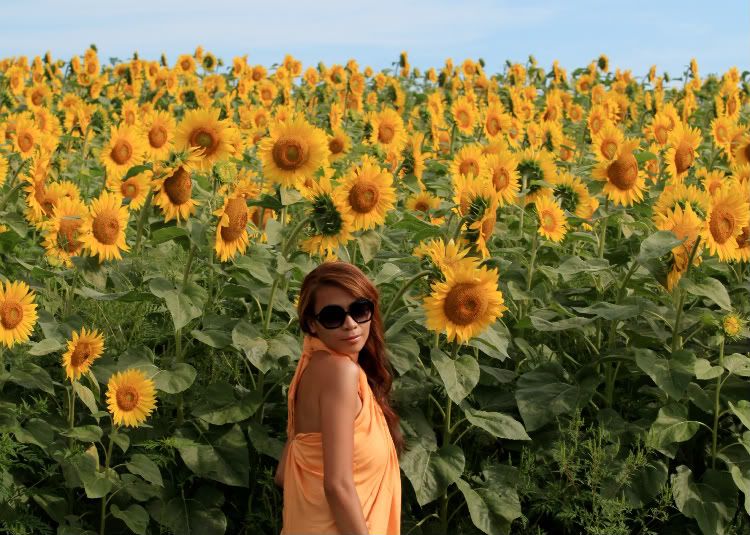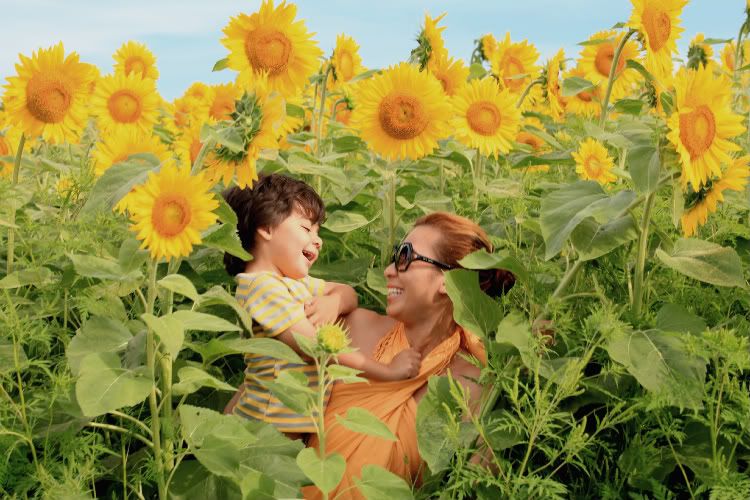 Thank you so much for reading! Once again, to those who
emailed, commented or added me to your follower list, please be patient in a reply that I am always on motherhood duty.