I didn't mean that my

previous post

would be basically an emotional mark to my husband. He couldn't stopped himself being teary- eyed thinking about Mr.Freddy. And, even I couldn't deterred to shed a tear too. It's a marvelous experience how we both witness the growth of our child mostly on my part.
I am not regretful that I am a stay-at-home-mom for three years already, and I think I made the right choice staying home nurturing my son. I believe, this is really the perfect years taking care of him which is the perfect time building a strong foundation for his future. Bringing up my child as a good person with high morals would be an honor for me. Sometimes I wish that he will stay forever as a child, because when I thought of when he will get bigger someday especially when he reached the age that he wanted to be independent in life, I hope that he would not hard headed and troublesome. Has any moms out here having same fears and thoughts like mine? But somehow it enlightened my mind when one of my friends rest assured me, ''He will be a good person because you are always with him. Once he knows that you always stand by him, he will strive hard to become a better person according to your preference''. I do hope and pray that he will really be a person how I wanted him to be. One of the things I would want for Mr.Freddy is to be a good and kind person as what what he is just now, and enjoy his life with full of happiness.
Anyhow, these pictures were taken the day exactly when Mr.Freddy turned 3 years old. Silly as he is, he likes to imitate every gestures I do especially in front of the camera. The Lil' Man really knows how to made this photo shoot favorable.
Look, at my copycat. Doesn't he look adorable copying my poses?! He is totally a copycat poser. Like Mother, like son. Really.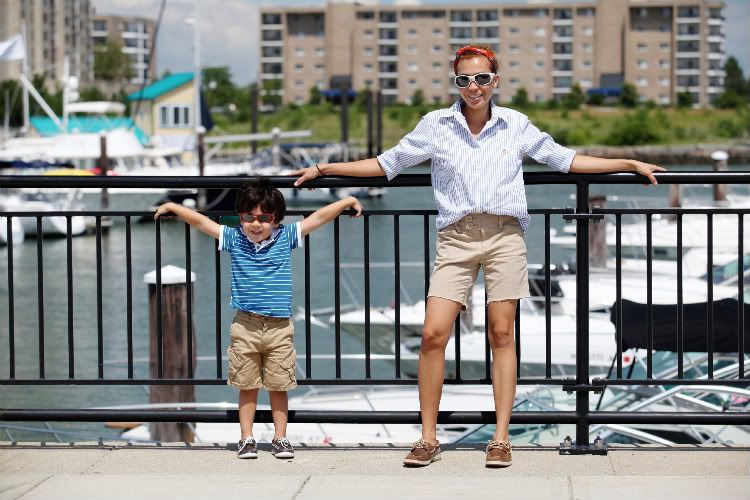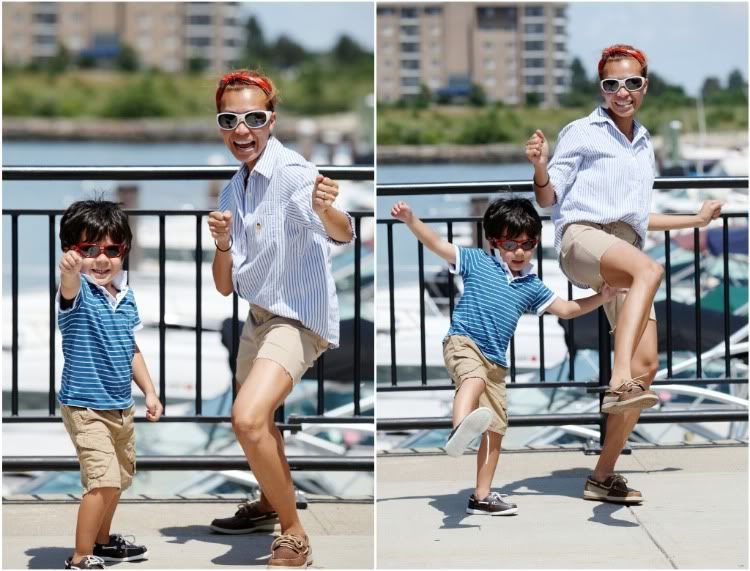 Our karate actions!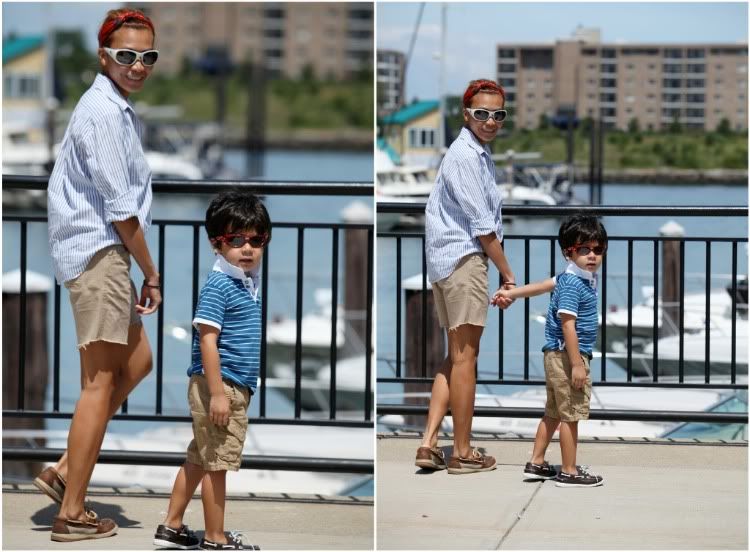 Our look-behind-you pose.
Now, let's see our laughters during the photo shoot.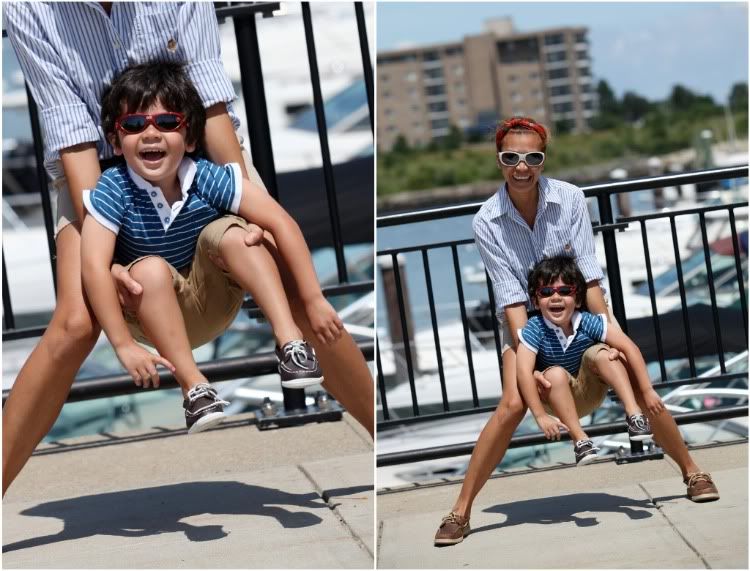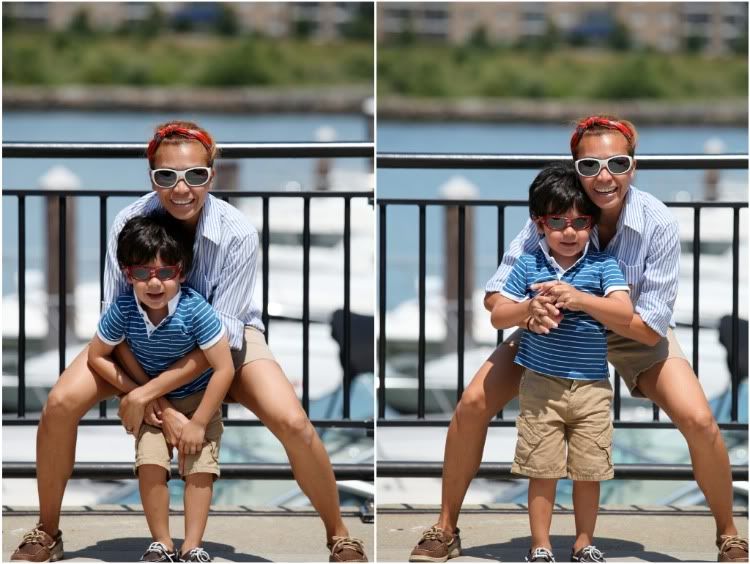 Speaking of outfits, we dressed up in casual especially when it's a scorching day that made us feel more comfortable walking around the marina.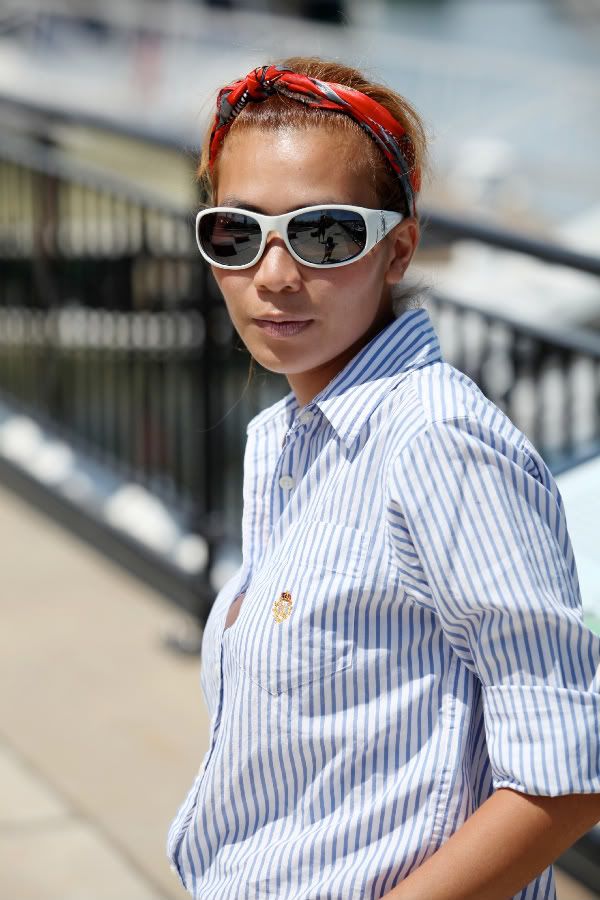 Wearing gifted scarf worn as hairband, very old Esprit sunglasses, Ralph Lauren shirt, cropped Old Navy Khaki shorts, and White Mountain boat shoes
.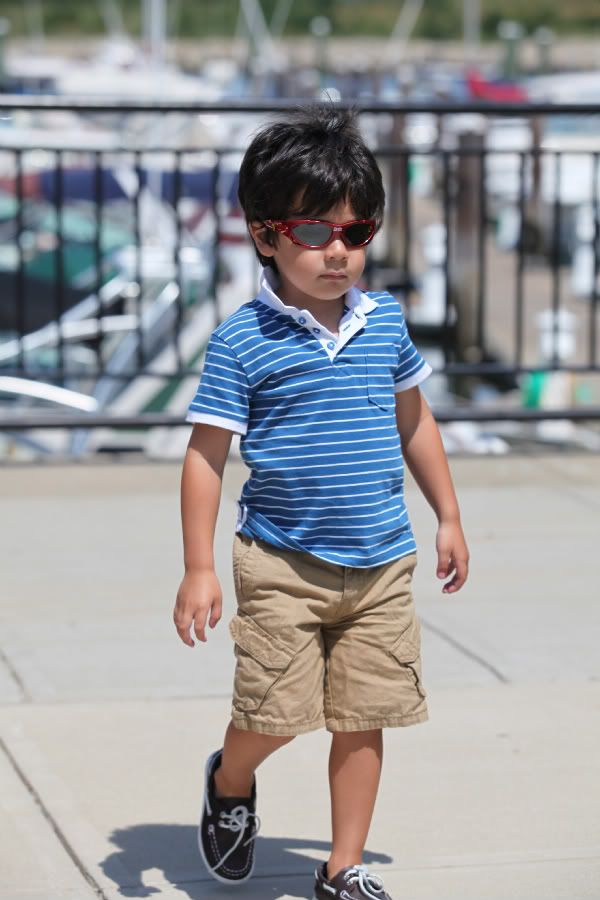 Mr.Freddy's wearing H&M polo shirt, GAP khaki shorts, and Nautica boat shoes.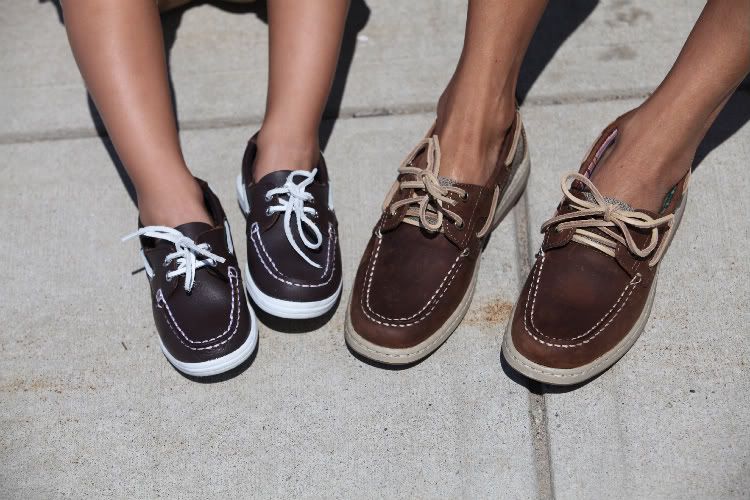 We don't only go on matching clothes, but also we both have the same style of shoes! I love these boat shoes!
I adore doing photo shoots with the Lil' Man and the photographer (husband). It's really entertaining doing things with them that they also enjoy doing activities with me.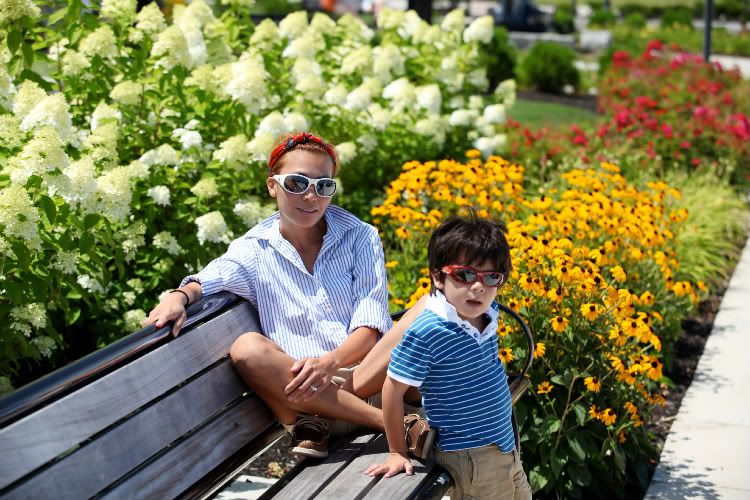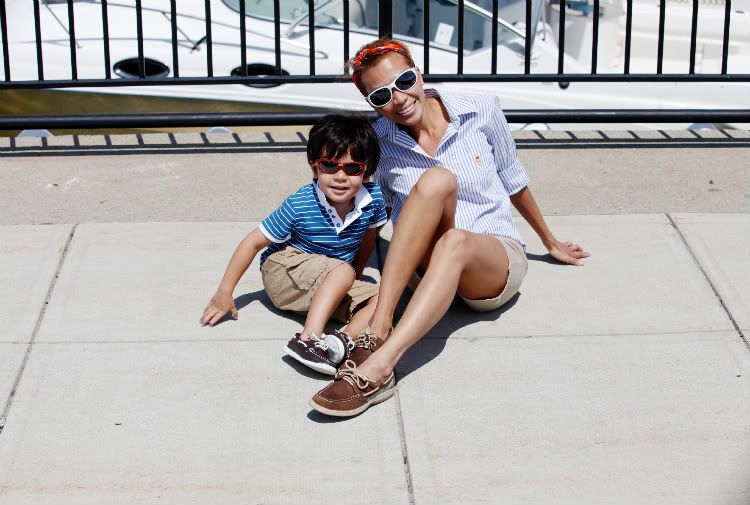 Thank you so much for taking the time to read my blog. Happy weekend everyone!