My weekend was really hectic- on Saturday, shopping for Mr.Freddy's new bed, and Sunday was a bride photoshoot for a beauty styling media group. I am very excited to see the official photos, but a little anxious since this is my first time to do a photo shoot and modeling. I hope I look beautiful in all pictures. I will share you pictures once I get a copy from them.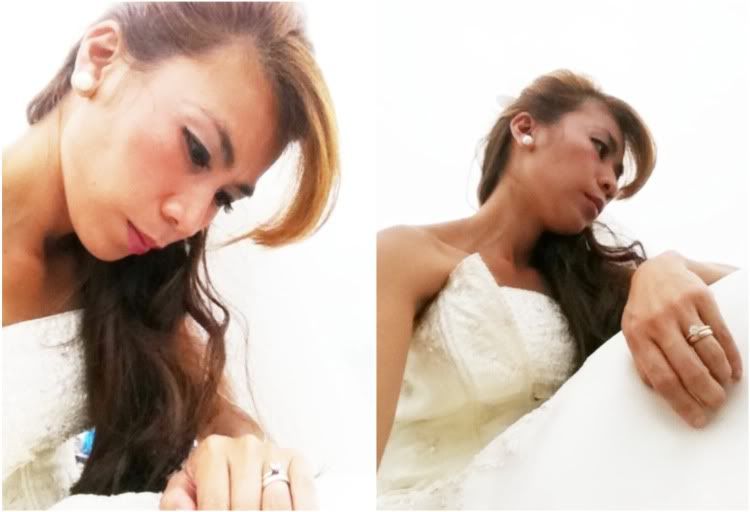 Yours truly, took these photos while waiting for my turn to be shot again.
This is Christine, retouching my make up during off shoot. She is also the owner of the company.
Thank you very much for reading. Have a great day to all!