... First day of the week, and I begin my first day of the week with full of fun, lively and pleasant. This morning we didn't go to the park, because the path is totally coated in mud or dirt from the rain last night, so we went window shopping at Old Navy making Mr.Freddy preoccupied for awhile.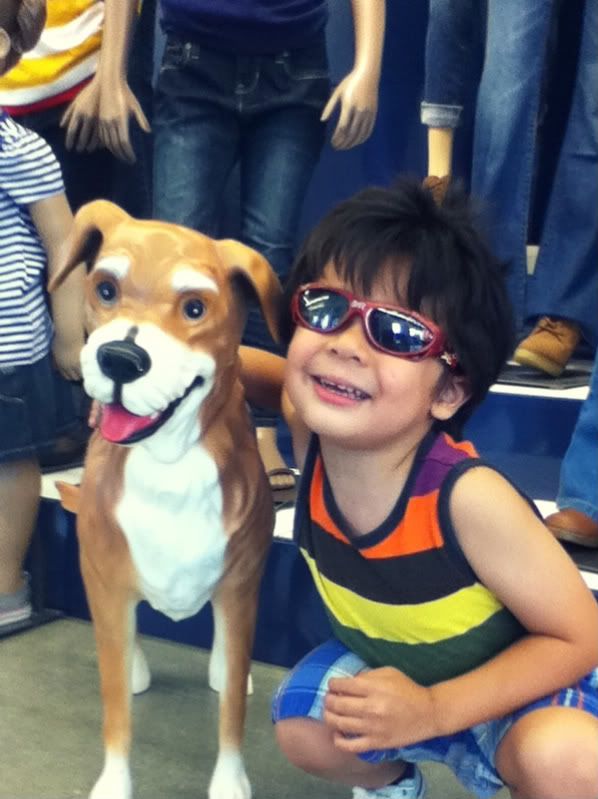 He loves dogs. Wherever we go, every time he sees a dog he likes to pet it. Even this dog dummy, when we go to Old Navy he actually stops in front of the dog, and he gives the dog a big hug.
Sweet!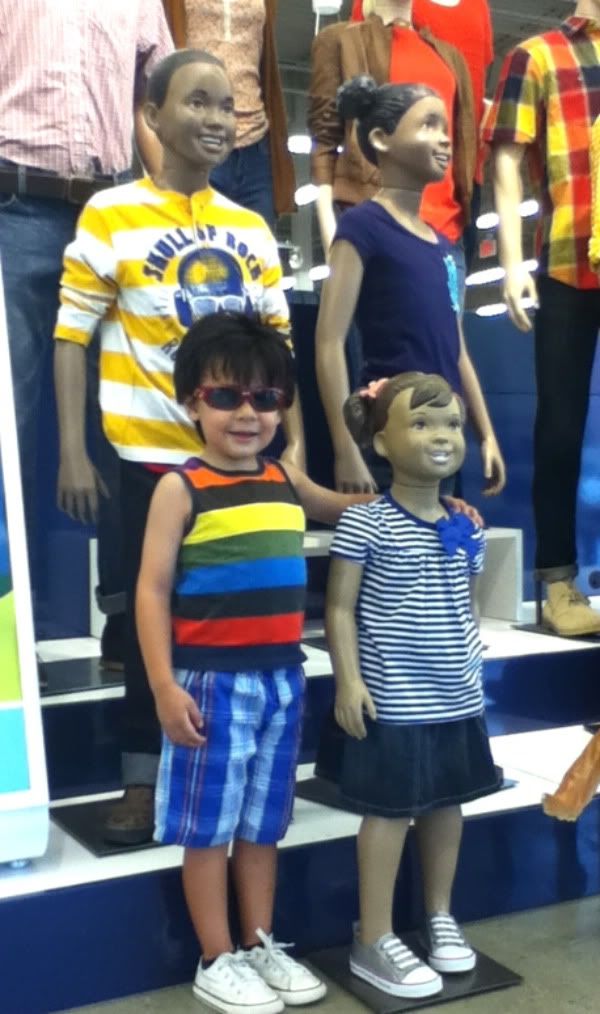 He found his perfect gf, the one who doesn't talk back. Last month, they are the same height, but now Mr.Freddy is taller than her already. The Lil' Man is growing like a weed.
This boy has really a good sense of humor. Naturally.
Happy Monday everyone! To those who have followed me, I will follow you back, but I need your patience. Motherhood is taking over daily.