Today was a busy day for us again. The three of us scouted around to find a ''big boy'' bed for Mr.Freddy, and finally we have found a better bed for him when it comes to its size, quality and sturdiness. I was quite disappointed because I didn't purchase the bed I wanted for him. You know, I lusted for that fancy bed for months for him, but the purchase didn't happen. After deep reflection, my thought was it's not really practical to buy that fanciful and expensive bed when he's going to use it only for a few years. And after reading so many reviews, I am kinda iffy of buying it, but I guess this new bed will even look better as I can imagine. Hubby and I have come up a brilliant idea of customizing this bed and decorating his room.
Anyway, I am sharing you our pictures with the sunflowers for now. We made numerous trips to the farm to capture these bright yellow flowers, and did a photo shoot, of course.
The Lil' Man tried very hard if he could lift and carry me around. Proving me that he is strong.
Yes, he is powerful. I know he could lift me up, but he is not as strong as me or like other people do, so I raised my leg up a little bit and make him easily to hoist me on his shoulders.
Telling him how strong he was made him feel better and proud of himself.
His jumping shot. He is so energetic.
Spread the arms. Here it goes again, my copycat.
Outfits were matching off-white shirts and khaki pants.
I adore this bell-sleeve ruffled shirt from Biba.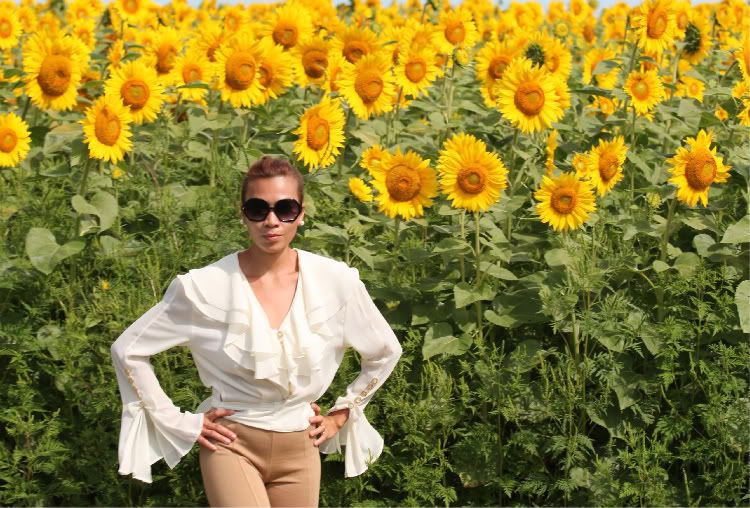 This is one of my favorite shirts. So classic and classy.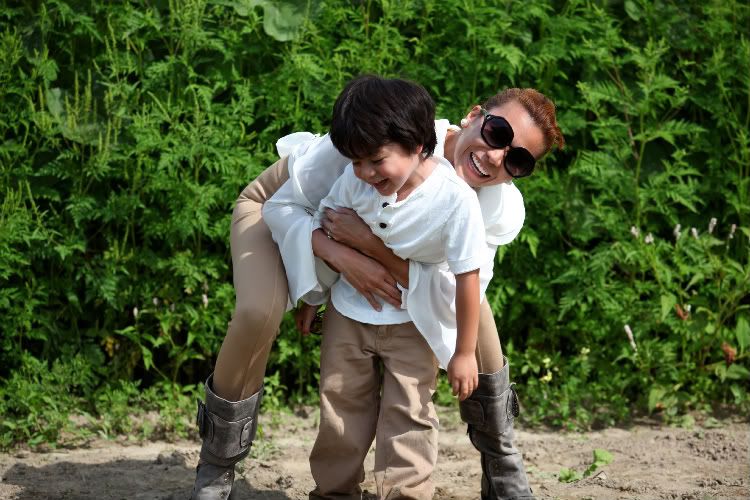 Thanks for reading! By the way, if you would like to get to know more about me, have a look at my dear friend AMS

blog

as I was interviewed by her.