A spectacular Portland Head Light in Cape Elizabeth, Maine.
Just a quick post before I retired for the night. After our

first pit stop

, stayed a few hours on the road, and headed straight to Fort Williams, the home of Portland Head Light (our final destination. This lighthouse is the one you can see on magazines, posters, calendarsa and many to mention reading materials. It was built in 1791 under the command of George Washington.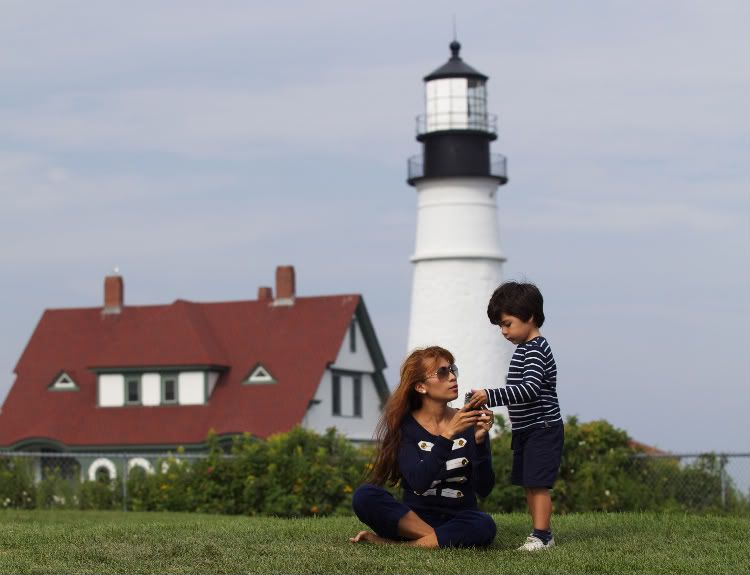 I was showing Mr.Freddy his video I took.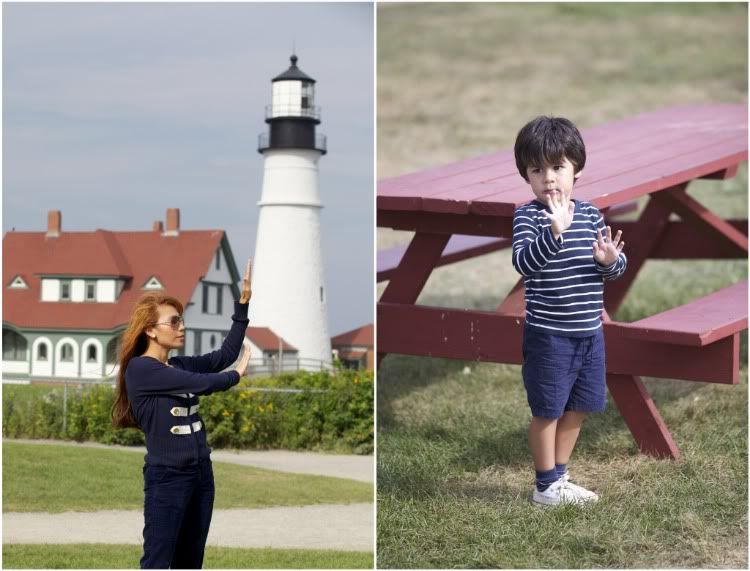 While hubby was taking pictures of me pushing the tower, I caught Mr.Freddy imitating my gestures again. You see his hands both raised. What a copycat! Haha!
Once again, new memories are formed again in our journey especially in this area. And, we did a lot of singing!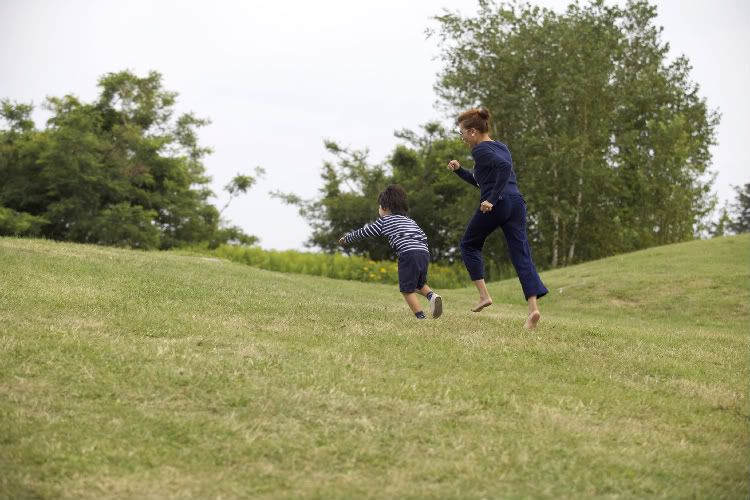 "Mr.Freddy went up the hill, to get a pail of water....".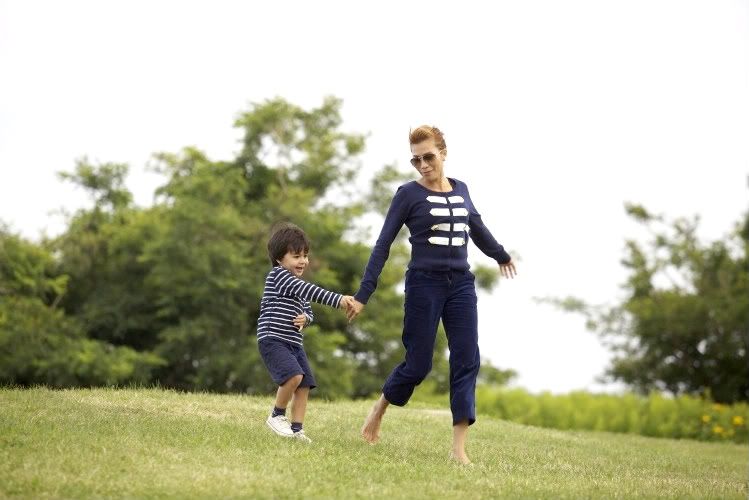 Walk with me, hold my hand and let me lead you...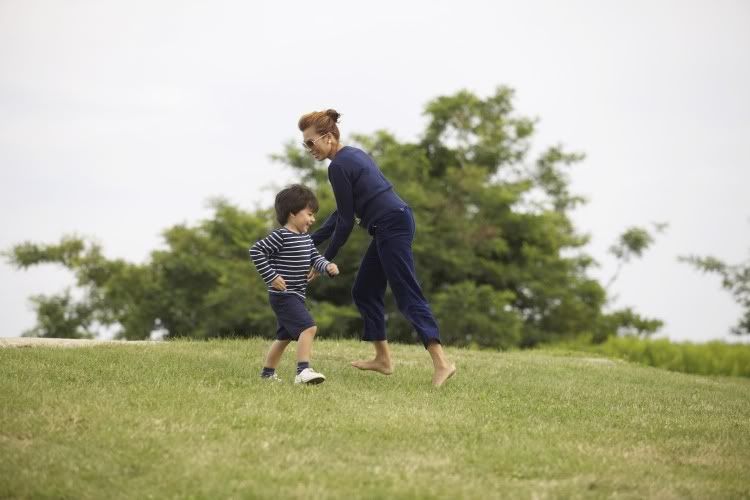 Jump- jump, turn around, start again...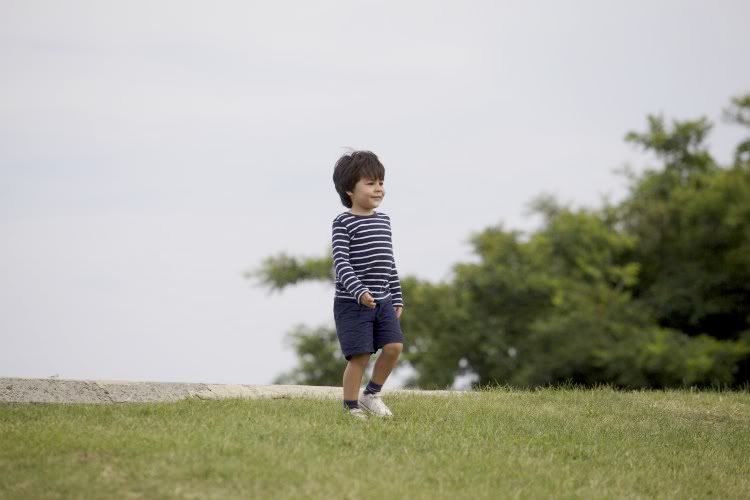 A smile goes a long, long way...
A smile goes a long, long way...
Starts with an "S" right here and it's a mile to the other ear.
A smile goes a long, long way....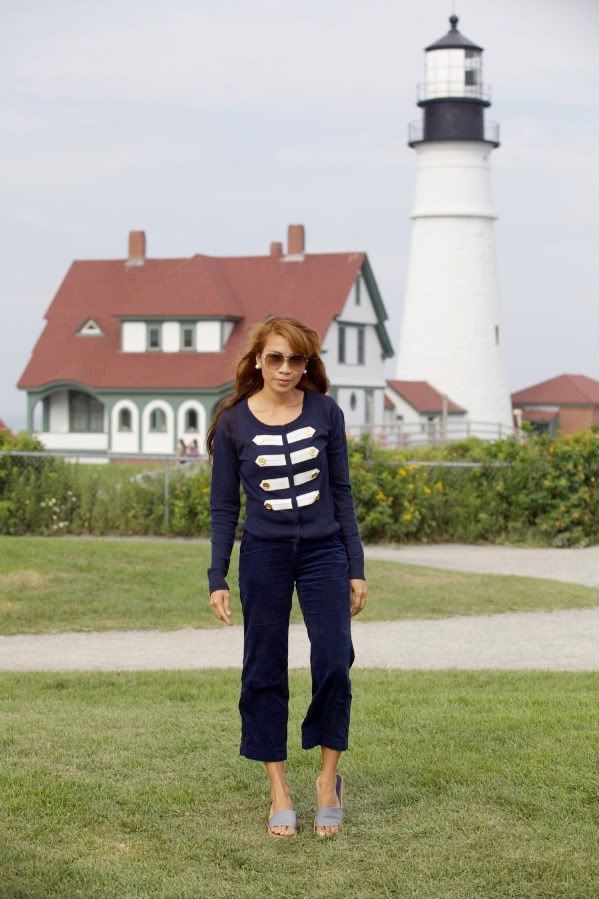 We went casual and nautical themed for a perfect lighthouse as a background.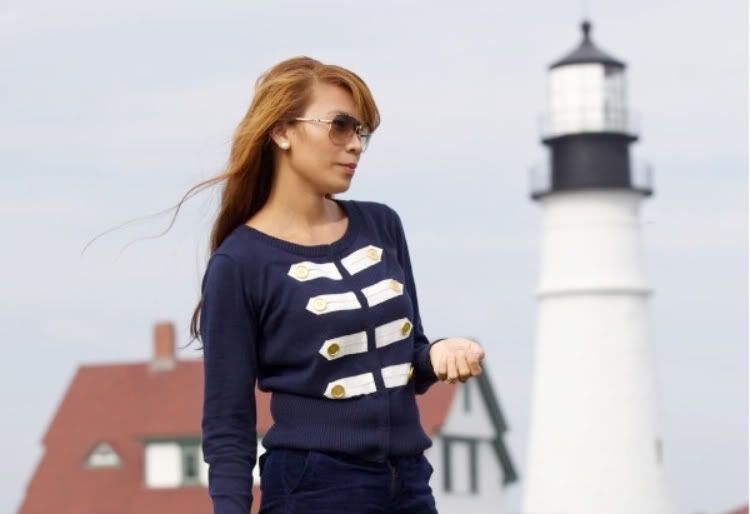 Pictures I took from my trusted IPod touch.
Thank you so much for reading! Again, to those who
emailed, commented or added me to your follower list, please be patient in a reply that I am always on motherhood duty.