We spent our weekend gallivanting around Northern New England, and we passed through beautiful endless sunflower fields along the way on our car journeys. Most sunflowers may not be ripe by Friday, so we will be back in three days for a really amazing photo shoot.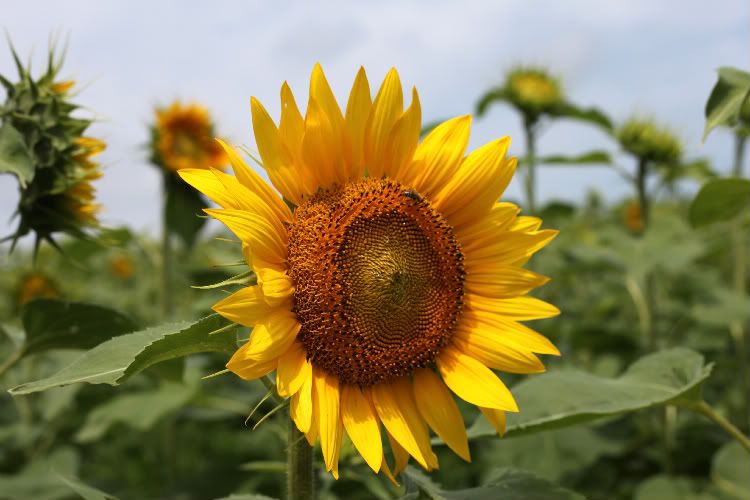 As I said before, sunflower is my favorite flower.The colors are so bold and bright which makes me realize how beautiful life is. For me, sunflower is like one's life. They go through the same life cycle. If you observed them, they grow from the ground. They start so small. When the days passed by, amazingly blossom to a beautiful flower. When I look at the flower, I could mirror a person's face. They will look old and weak after they reached on a certain stage. Then, YOU the petals/flowers withered slowly. The stems became weak and die.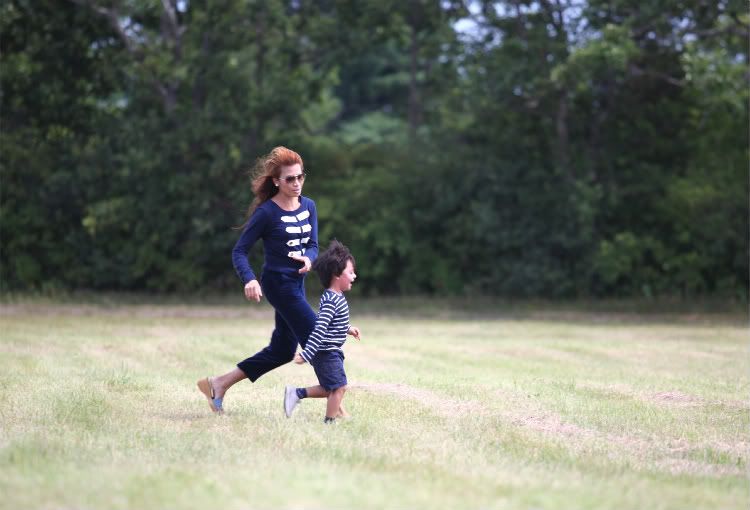 Mr.Freddy loves the being chased and being captured by me. He likes to race with me, and we ran in a field like two reindeers.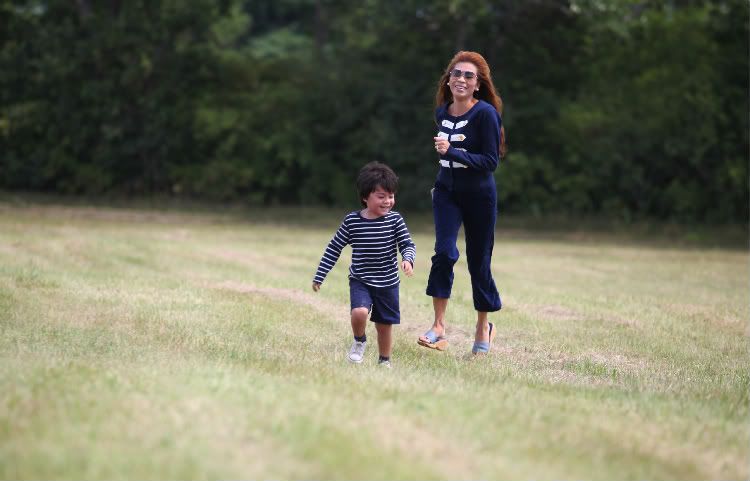 Run, Mr.Freddy, Run! He has too much excitement. He laughed out so loud and squealed with delight.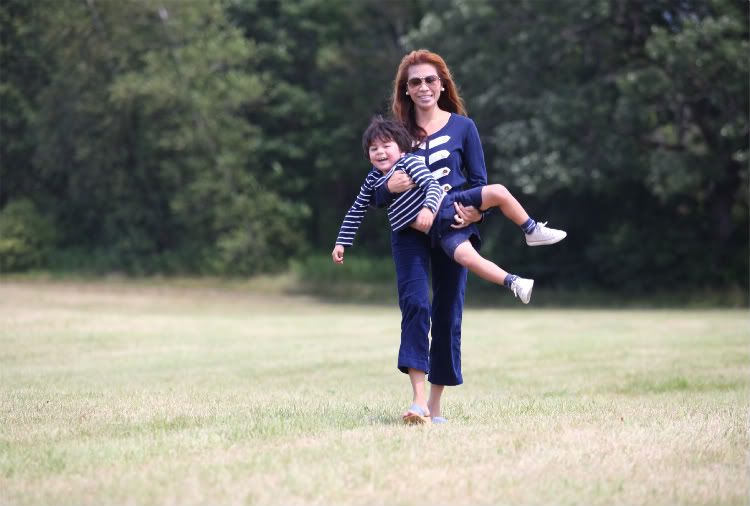 I finally caught him! Haha!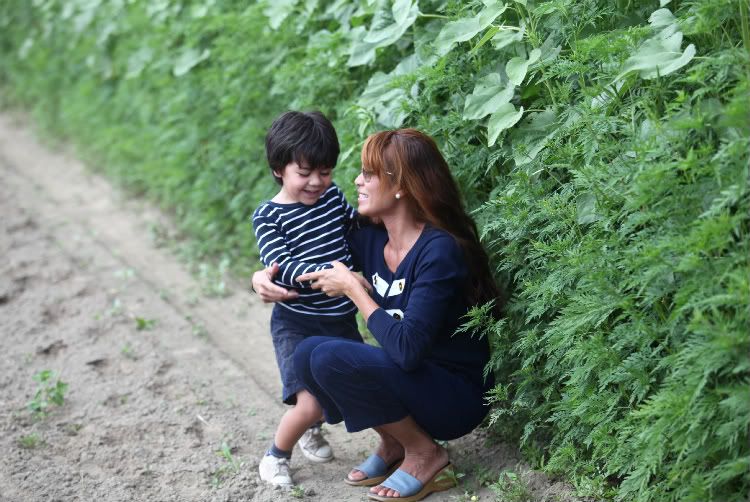 We just love to laugh.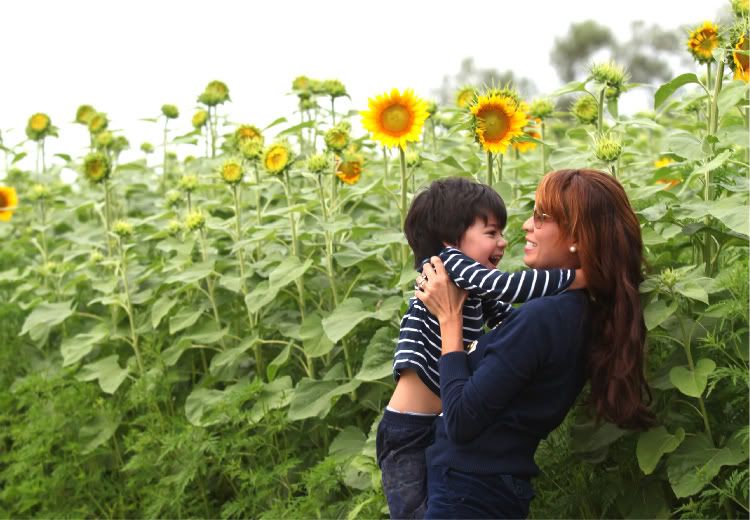 And, we laugh like there's no tomorrow.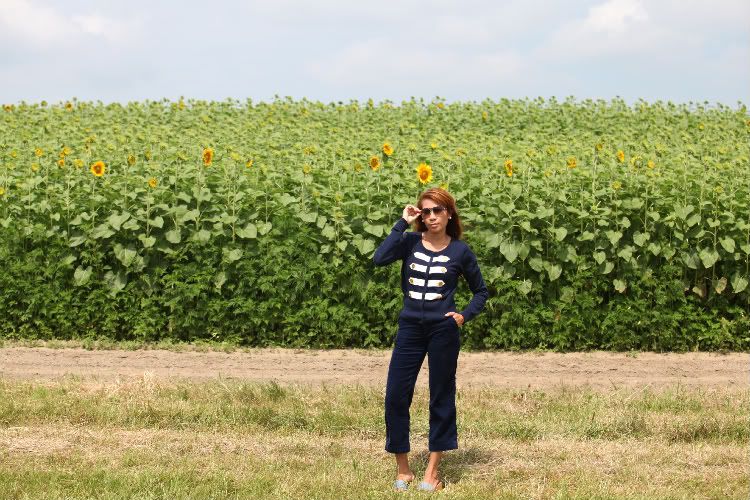 So magical being surrounded by sunflowers.
Yes, my life is like a sunflower; my life is so bright and beautiful!
As I stood around contemplating how wonderful life is.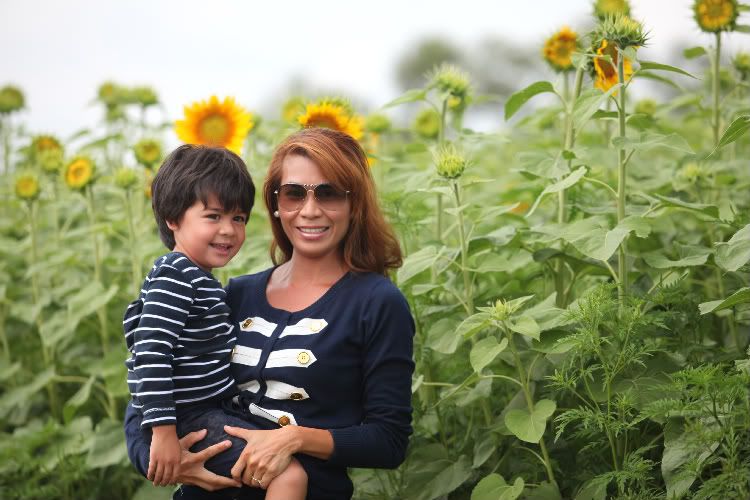 Now, what is your favorite flower? Share.
Thank you so much for reading! Again, to those who
emailed, commented or added me to your follower list, please be patient in a reply that I am always on motherhood duty.