Speaking of weather, today is completely different than it was today. If yesterday was sunny, a gloomy and rainy day today. We just stayed home. There was nowhere else for us to go, my car was in the repair shop, getting it checked making sure my car is safe to drive in the highway before our trip this coming weekend. Although we were home all day today but it was fun!- the loud laughter and giggles of Mr.Freddy every time I tickled him was so contagious. He is the type of person who wants to be tickled. This child is loving life at its best.
I knew beforehand that it is going to rain today so I did an outfit shoot already yesterday. Ok. I am not a God nor I talked to the gods that I can predict what's up with the weather for the following day, but this is based on weather forecast. I check weather.com ahead of time, just in case I am going some place or have things to do in a particular day I will be able to do an alternative courses of actions at the least. I preferred of being always prepared in everything I do. In that sense there's no wasted time. I'm not getting any younger, every hour is important to me now. I want to live each day efficiently and effectively.
Ok. Here comes the photos from the sunshiny yesterday. Enjoy!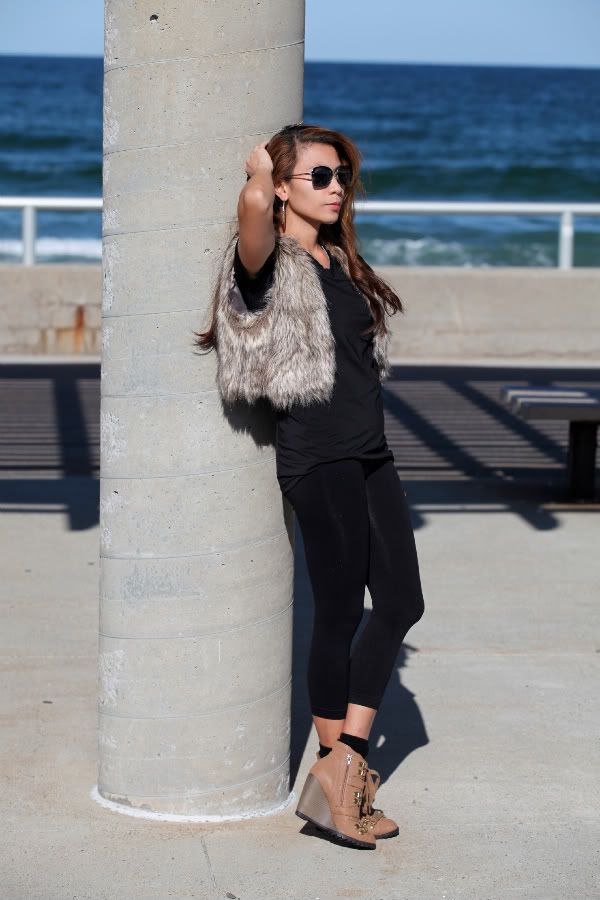 I wore my workout clothes- my favorite shirt from Nike, leggings from Marshalls, F21 faux fur vest and my Chloe-esque ankle wedge boots I purchased last year.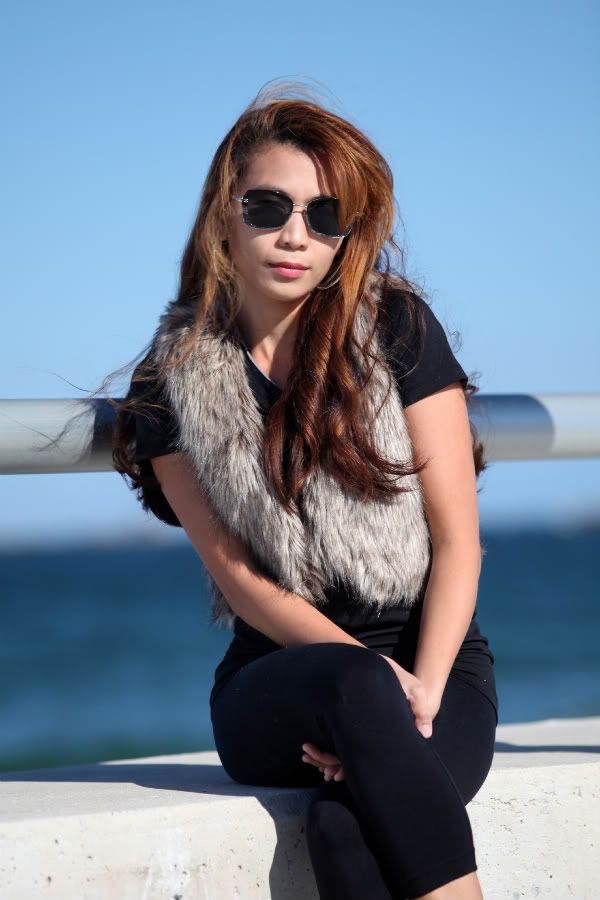 Sporting my new Chanel 4184 sunglasses. I'm not really sure if this is the perfect sunglasses for me. But my photographer says they really look good on me.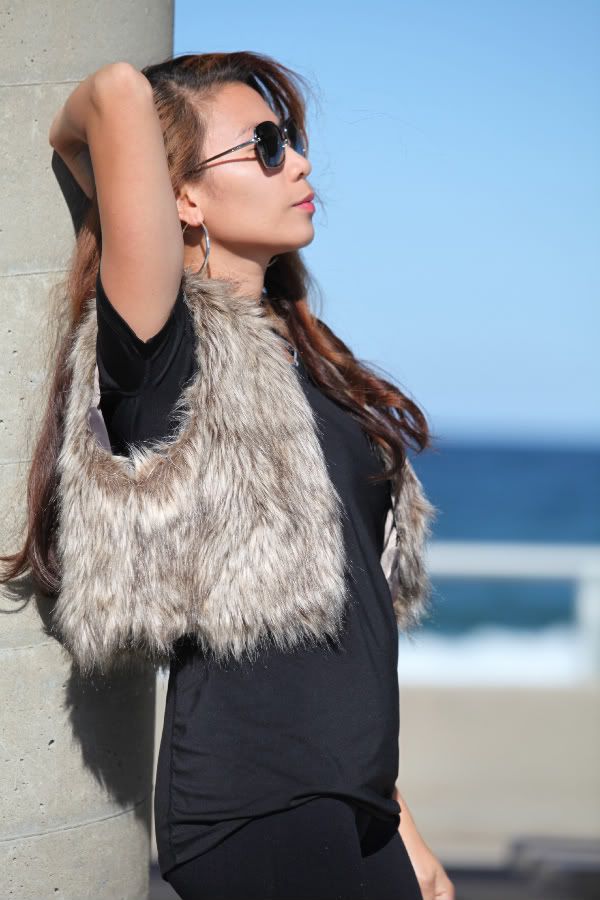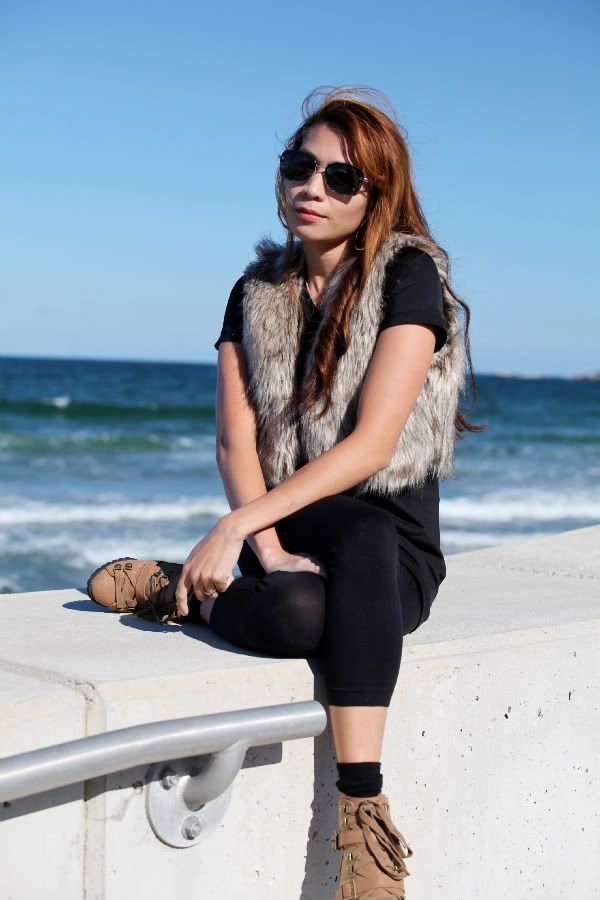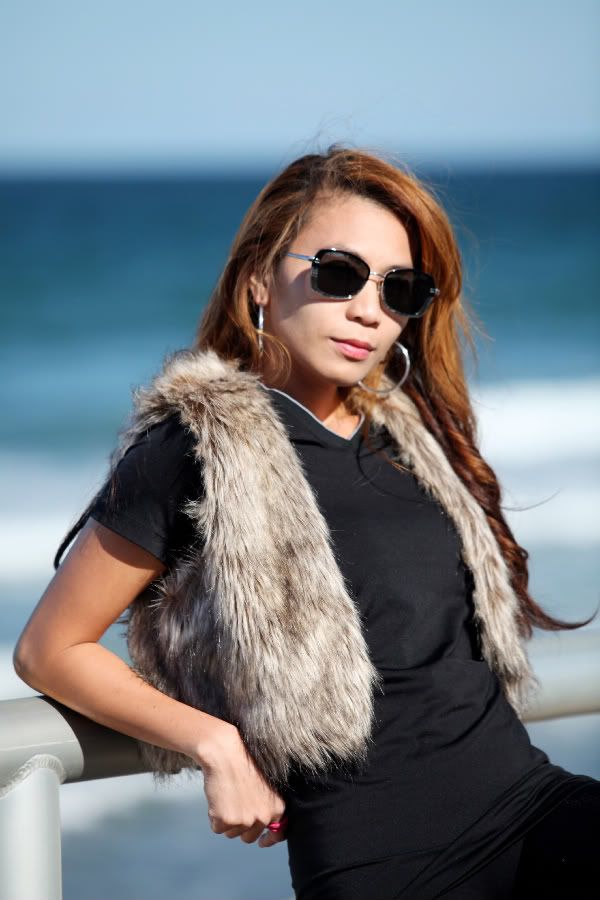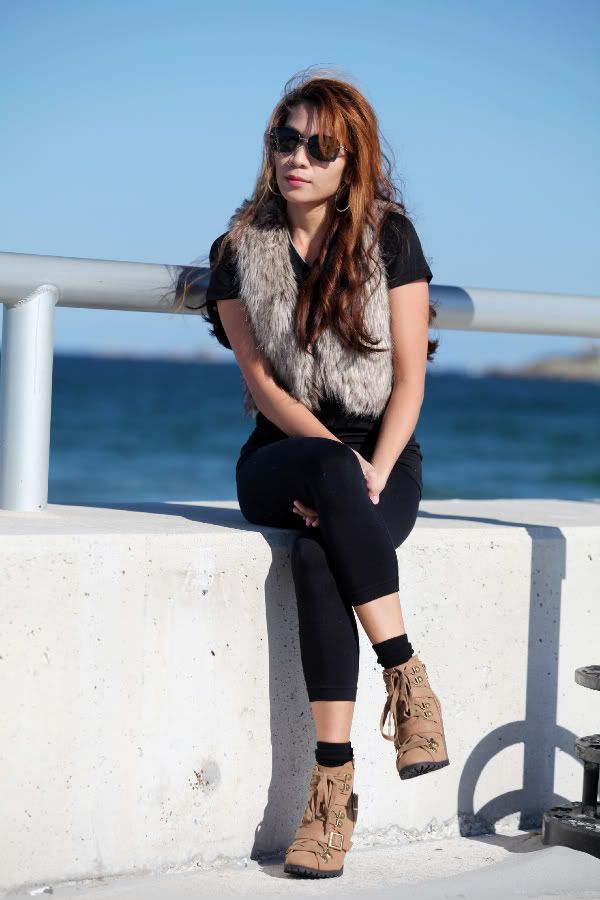 Looking through the Public-Telescope-Stands-Waiting-on-a-scenic-view of Atlantic Ocean. Photo shoot done at Nantasket Beach (same location when we went

surfi

ng

) located in Hull, MA. This beach is known for its fine and light gray sand. Wiki says, the name "Nantasket" is derived from Wompanoag and means ''at the strait'' or ''low-tide place".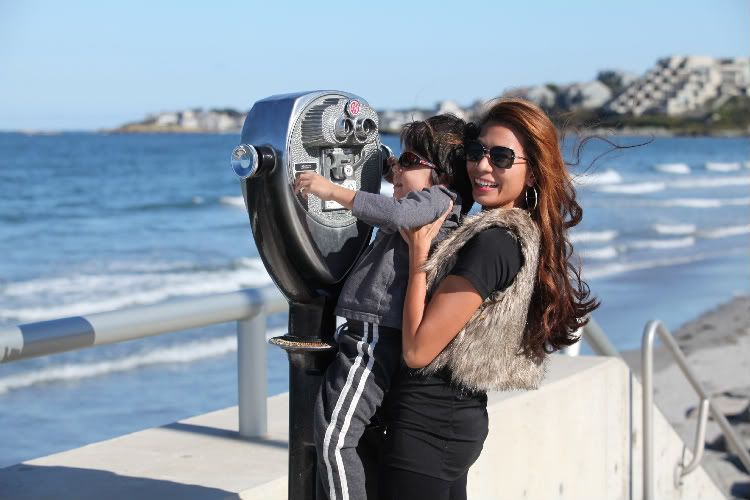 Thank you all for reading! Have a blessed day!