Due to my own carelessness, I inadvertently left my laptop charger at the hotel where I stayed at this past weekend. I just found out about it only when I came home unpacking my suitcases. Gosh! I got so disappointed at my negligence. Do you know that feeling when you come to the point when you're so excited with things and you find nothing there. I felt really bad leaving my laptop charger because I was just too excited to update my blog, and reconnecting with my friends and family back home, of course. Unlike using a cellphone it will cost me an arm and a leg when a phone bill comes, or using a phone card calling someone international, usually data usage devours up minutes just to make a call. With internet nowadays, I can keep in touch with my parents and siblings seeing them on webcam with unlimited talk. Good thing, I well-remembered where I exactly left the charger, and luckily the hotel immediately mailed it back to me. In those days without a laptop, I had a quality time together with my husband- often, movie night with him. He was so sweet and surprised me and recorded few movies for us to watch. It sounds so cheesy but it was an awesome date! and we both discussed we will watch movies together once a week at home with popcorn and stuff just like in the movie theatre! Haha!
I know, it's hard getting back even a week of no blogging ... and today
I am back again after a week of silence here. For my return, I am sharing you with manifold of pictures from our weekend jaunt in DC. Because it rained, we spent the day at the National Air and Space Museum.
September 9, 2007- My first visit at Smithsonian National Air and Space Museum. This was before I conceived with Mr.Freddy. Behind is Breitling Orbiter 3 was the first balloon to fly around the world non-stop.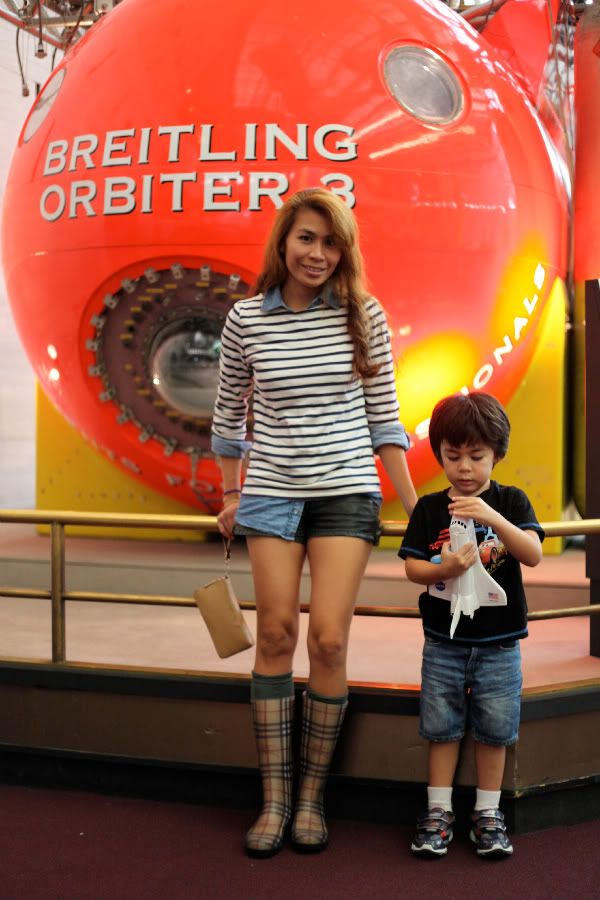 My second time at the museum, stood on the same spot as before. Four years now and I'm glad to revisited the place with my son beside me.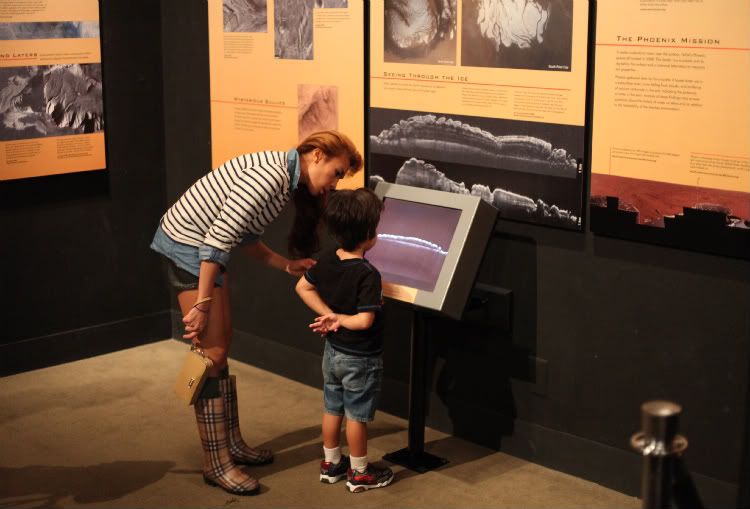 Mr.Freddy, at the age of three, he's very eager to learn about planets and moons of our solar system.
He enjoyed steering this Cosmic Speedometer. I couldn't stop him to leave this area.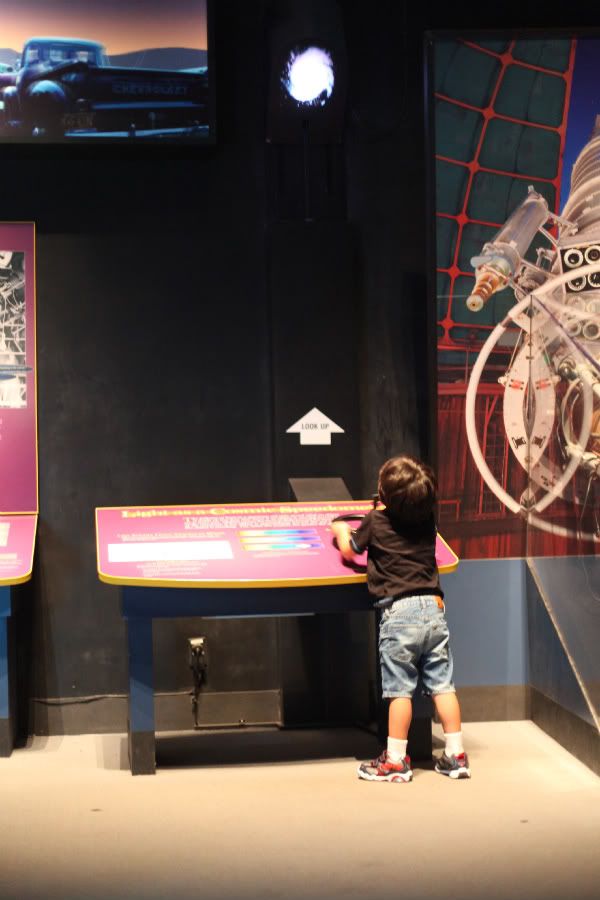 He gazed into the galaxy and got amazed when the light changes its color every time he steered the speedometer. This cosmic speedometer help him understands that the faster the galaxy is moving away from him, the more its light waves are stretched towards the red.
He was in awe also when he saw the astronaut what it's like in space.
He saw Charles Lindbergh paper statue and asked me to take a picture of him copying Mr.Lindbergh's pose. What a clown lil' man!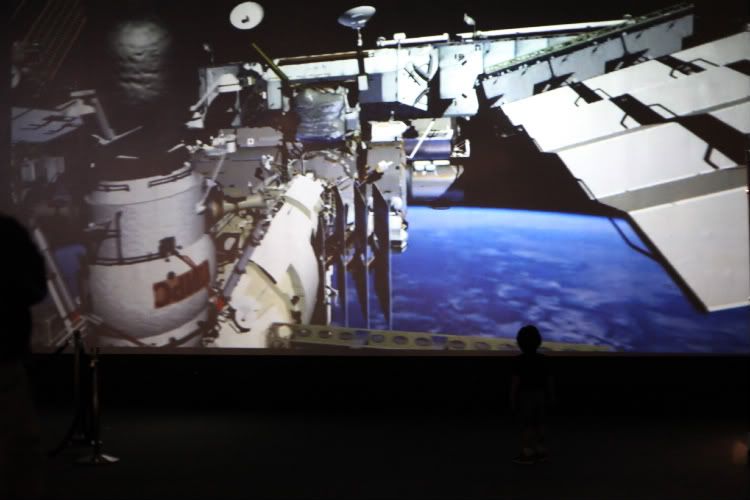 He called this a ''big movie theatre''. Again, I also had a hard time for him to leave this area. He had been so enthralled by the humungous screen with a giant image of a space station. If you only see his eyes were like an owl eyes and his happy mouth when he talked. He sat down and kept waiting for the astronaut to come out. It was so much fascination for him.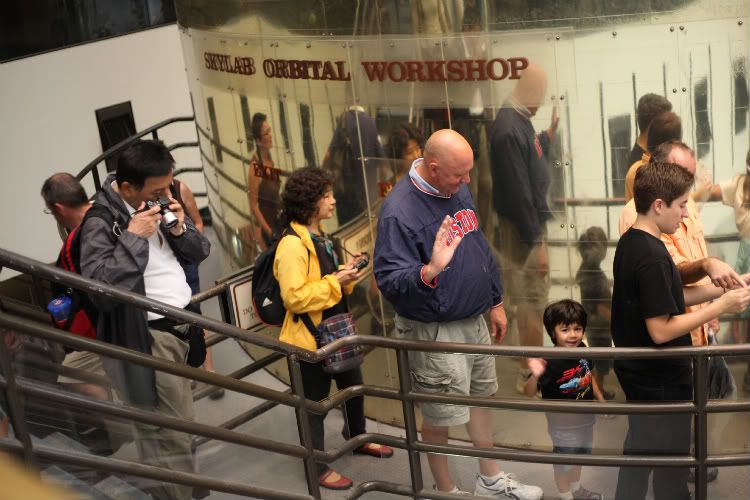 Waving at me while waiting for his turn to go inside Skylab Orbital Workshop.
He wants to be a pilot!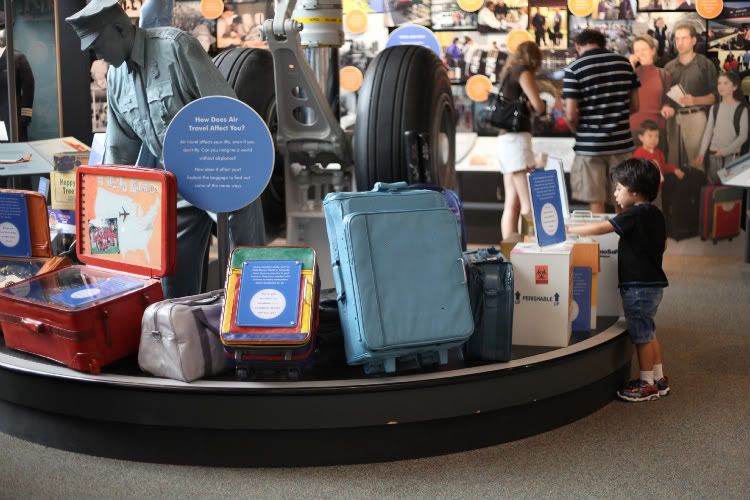 Browsing the luggages.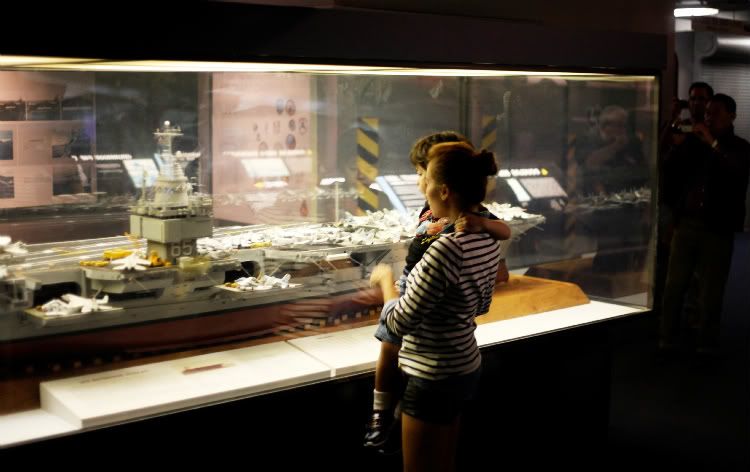 Showing Mr.Freddy a big ship, used during wars.
Below are more photos inside the museum.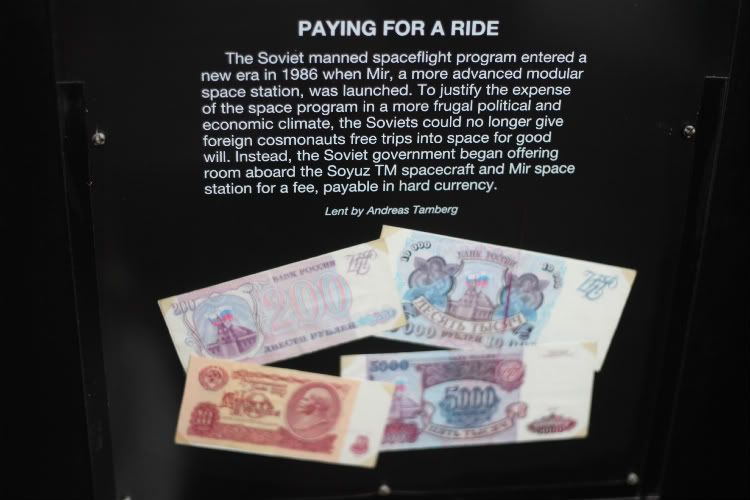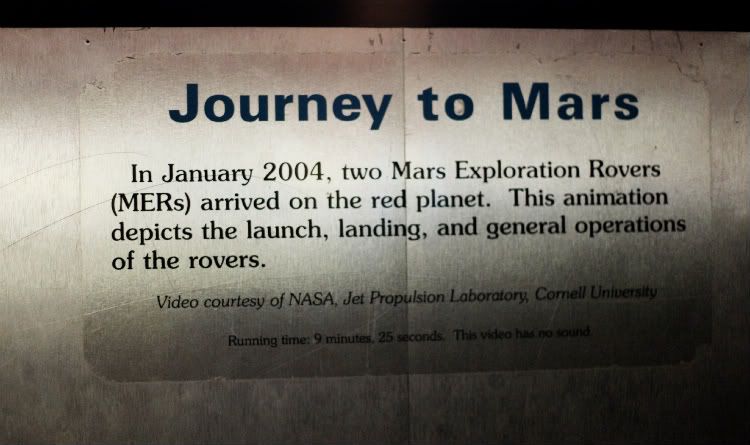 This was the scenario with Mr.Freddy in the museum. He always walked ahead of us. The airplanes and aircrafts beguiled him.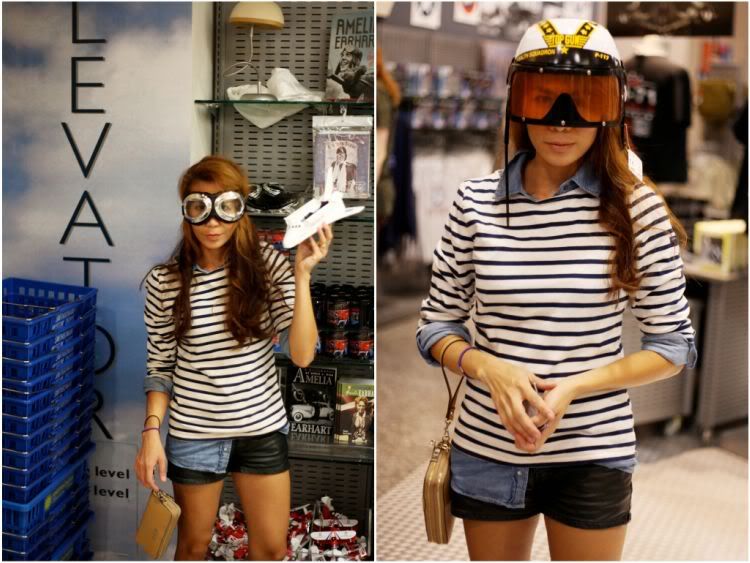 There's a store inside the museum and I had fun trying out these souvenirs.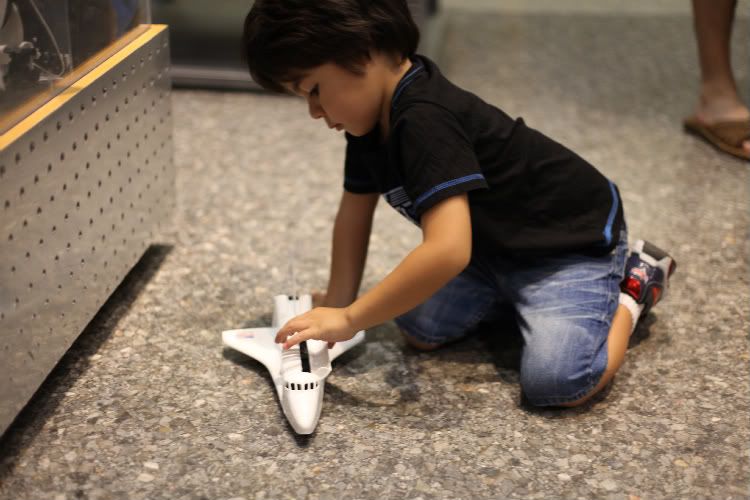 He got his new toy- an airplane.
If it had not rained we could have gone and stroll around DC, just like the last time when husband and I visited White House, Lincoln Memorial and many landmarks to mention. But still the trip was enjoyable especially for Mr.Freddy.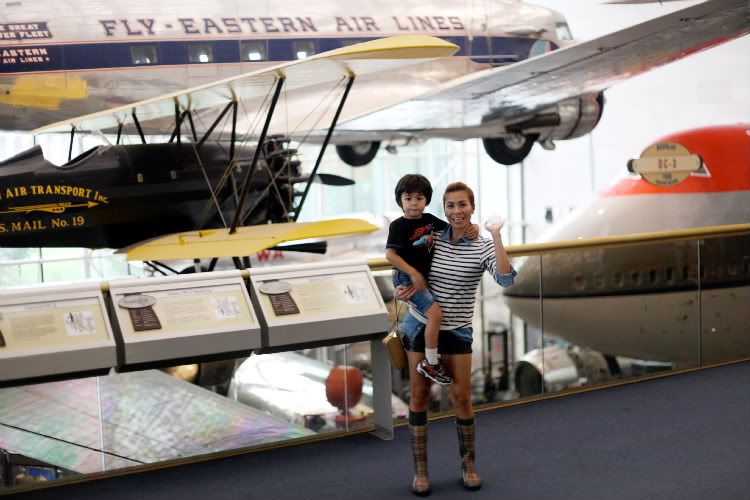 I was just happy so I was waving my hand hello at YOU!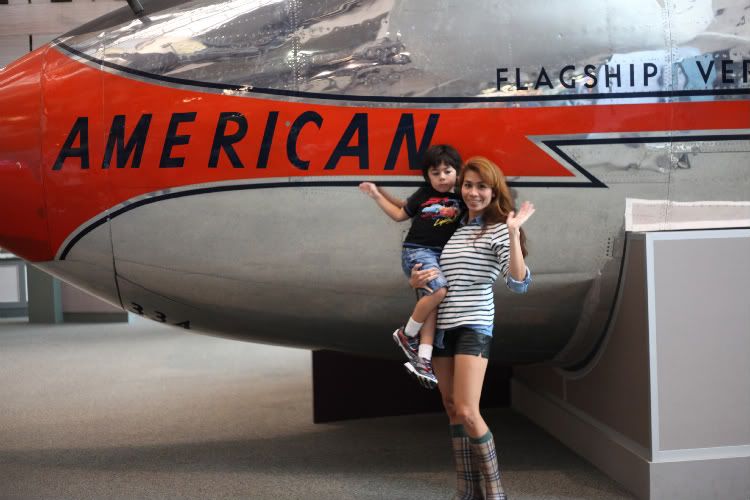 Two waves are better than one! Haha!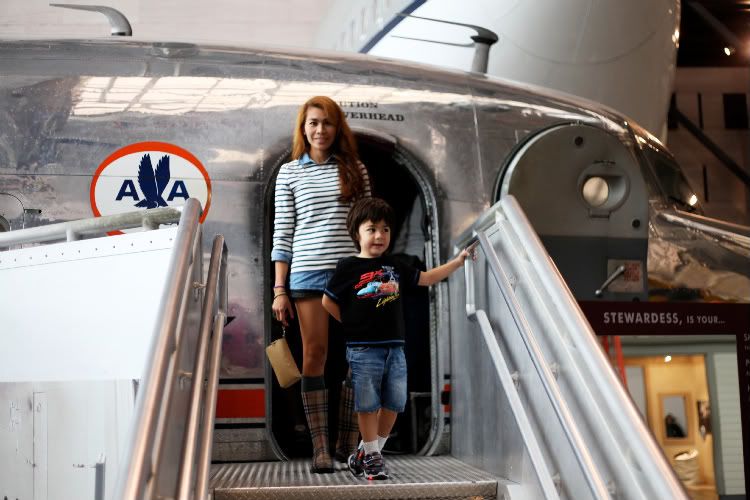 Ciao! Till our next flight.
Thank you so much everyone for reading!