Ok. Now I am back. I'm so happy to let you know that we are all safe and sound in the aftermath of hurricane Irene. (Thank you for all your thoughts and prayers.) The hurricane wasn't as destructive as predicted, but in some parts of New England like Vermont they really got affected. (My heart goes out to people of Vermont.)
Since there was no power during stormy days, I did nothing except spending quality time with the family, and doing household chores around the house. Hubby and I organized Mr.Freddy's room that he is truly in love with his new bed and his new room. Every time someone came over to our house, he proudly said and invited them to climb upstairs to see his new bed, and lay on his bed. He really sounds so cute to hear him saying, and telling someone about his bed, and he is going to be part of repainting it.
Because of the storm there was nowhere to go, we were stuck around the four corners of the house with no electricity for two days. Yet, this is a hard situation having a handful child. I had to think of activities to make Mr.Freddy pre-occupied. Good thing, my laptop had enough juice after power outages, and I got to share his baby pictures again. He loves looking at his baby pictures anyway. He listened with rapt attention to my stories. These are some of the pictures that we were looking at.
What a fudgy face!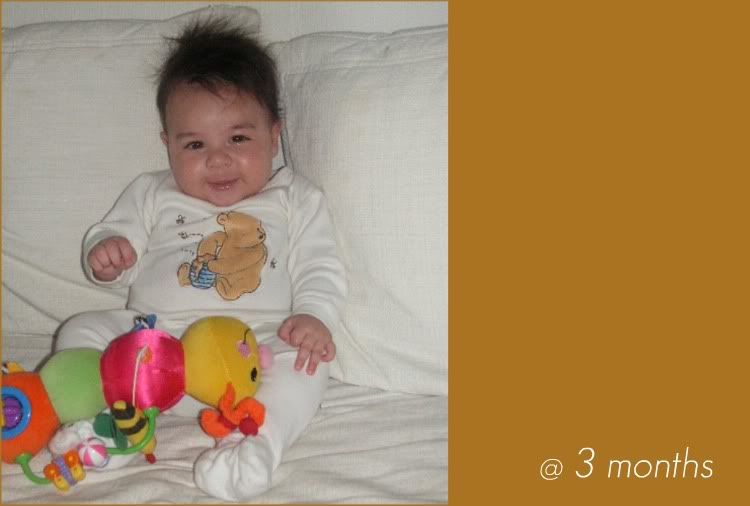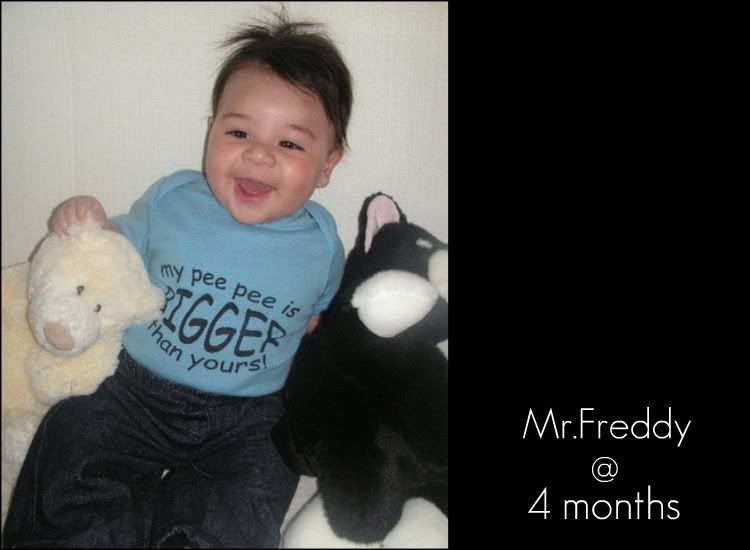 The first two photos below were taken when he was at 4 months still.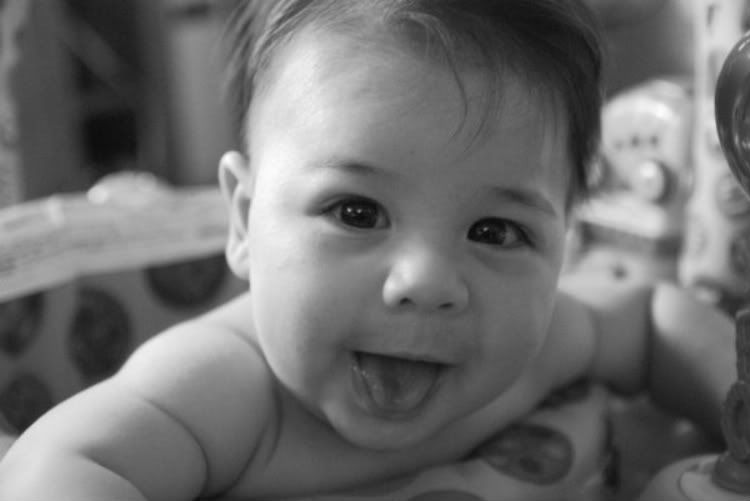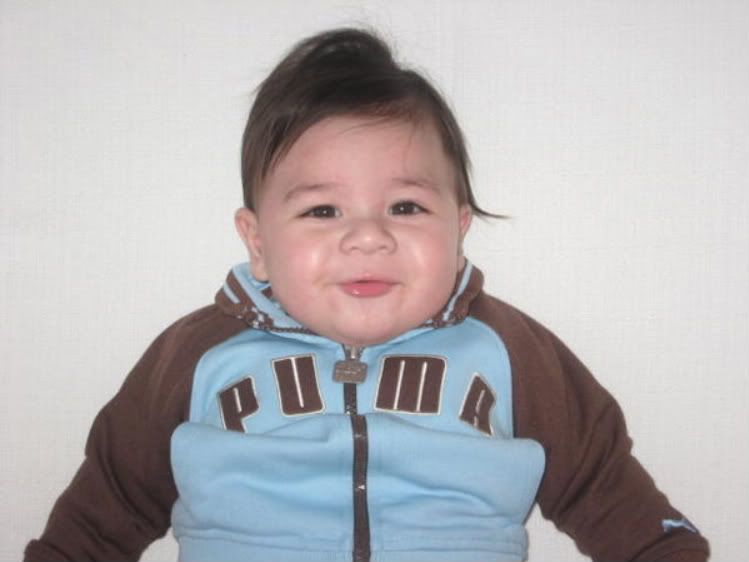 Twelve more days before he turned 6 months old.
At 6 months.
With all these photos, I noticed he had already loved the camera since he was a baby. His smile is one of the proofs. What a happy child he has been. Until now his sense of humor still has not changed. He is really a clown.