Mr.Freddy is a very independent child at a very younger age. He started and never refused using the ''big boy'' bed by himself exactly on the day of his 2nd birthday. He slept all the way through the night without fear of being alone. Since he sleeps in his own bed hubby and I supposedly wanted him to sleep with us during weekends, a great time for us to have bonding the three of us (hubby and I long the times we cuddled him in bed when he was a baby, just three of us in bed), but he declined.
So Mr.Freddy doesn't sleep with us even taking a nap in the afternoon. All he wants is to sleep in his own bed. One day, soon after his lunch, in the kitchen, I sat on the chair, he jumped straight up on my lap begging me for stories. While telling him stories, he requested to massage lightly his hair with my hand. I rocked him gently in my arms and he fell asleep. It was very beautiful and therapeutic! I love watching him fall asleep. His eye blinks get longer and longer until his eyes just close.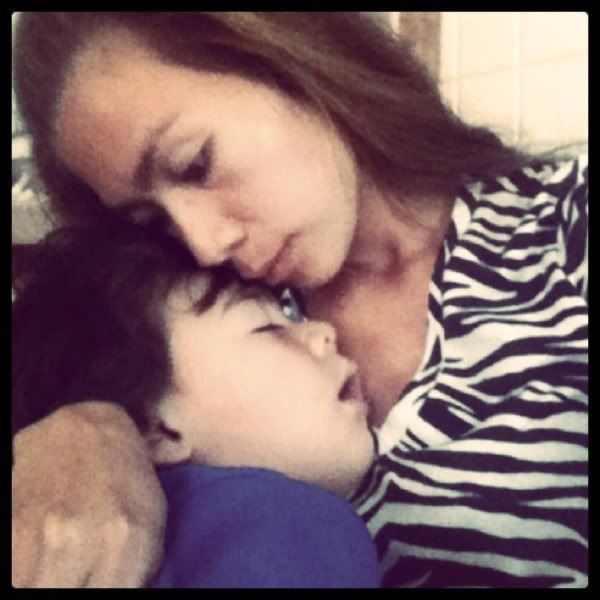 This was the day when he fell asleep in my arms. Motherhood is a rewarding feeling. I love my job!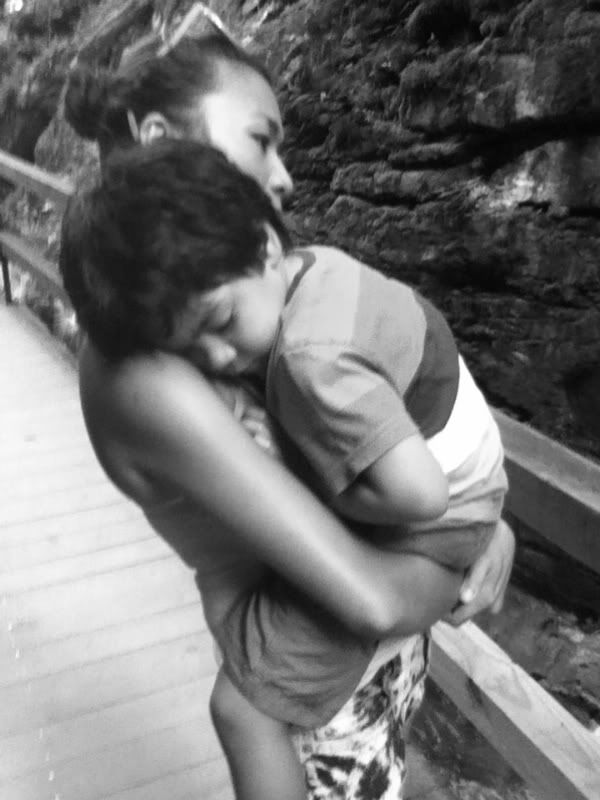 In

Flume George

. Wherever we go, when he is tired and sleepy he doesn't care he really would fall asleep. I love this moment cuddling my son. Even my back hurts from carrying him, but once in a while I want to hold him like when he was a baby. But, sometimes he gets irritated telling me, ''I'm not a baby anymore, I'm a big boy now". Indeed, he is wicked big for three that I could barely lift him anymore. And if I got the chance to do it, because I don't mind doing it anyway, I will do it for him with satiety.