How's everyone doing? How did your weekend go? I enjoyed my weekend, pretty much spent time with the two men in my life. I had my first surfing experience as well as Mr.Freddy at the nearby beach near our home and it was marvelous! I am now bombarding you with loads of photos.
Getting ready for surfing with my
shaka
hand sign meaning ''cool or all right". Shaka sign is a customary greeting in surfer culture associated with Hawaii. First, I waxed the surfboard so my feet don't slip.
Mr.Freddy helped me out waxed the surfboard.
My hardworking and helpful lil' surfboard waxer (Is there such a word for this?!) Perhaps, Mr.Freddy can get a job as a surfboard waxer. I tell you, he is very good with that. Haha!
Practicing for his surfing moves since waxing was done!
Hand in hand while walking with his dad, his surf instructor. I love this picture of them together.
This is another beautiful photo of them both. Someone was having a blast! Be alert of big waves behind you.
Where's Mr.Freddy?! Ah... I know he's there somewhere.
Ok. Here he was, surprised by the big waves that hit them but enjoying still.
Feeling like a professional surfer. We used the same surfboard that hubby has used for the past 20 years.
Surfing is fun! I love that feeling when I stood up on the board. I felt like I was flying.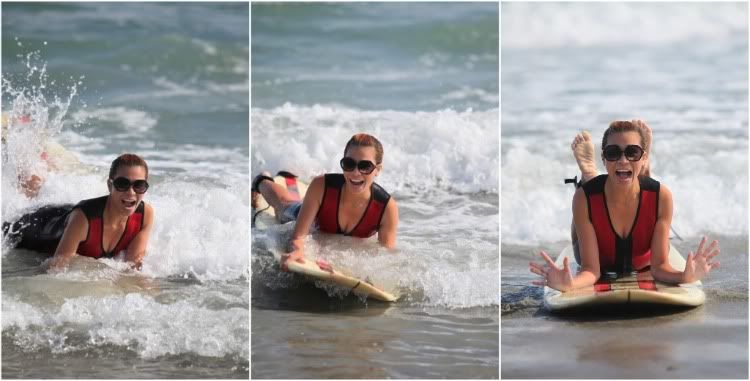 What a beautiful fun ride on my first surfing experience.
Being a neophyte to this type of water sport, for me, I realized how difficult surfing is. Unfortunately, I am not good in balancing and controlling the board yet.
Please see more photos below after surfing...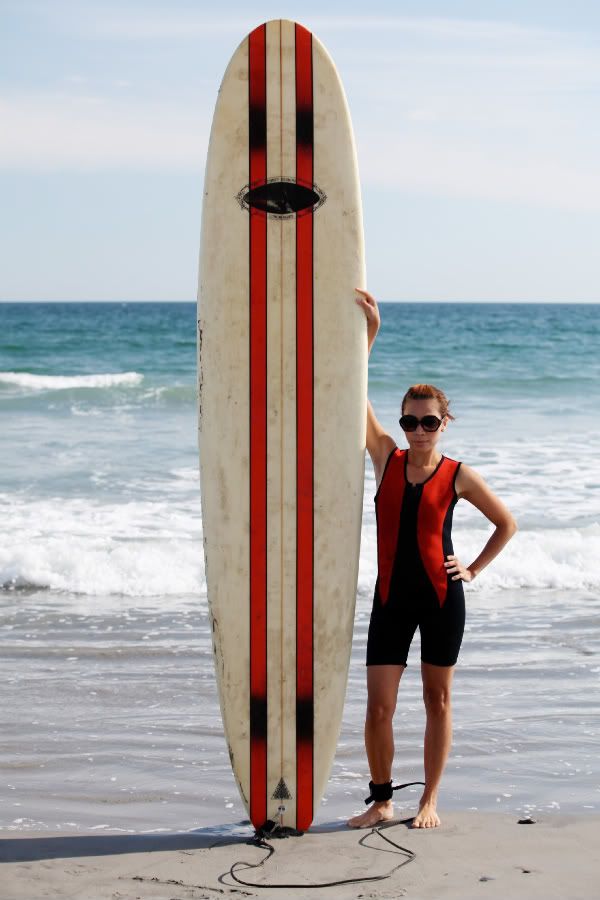 "One of the greatest things about the sport of surfing is that you need only three things; your body, a surfboard, and a wave".- Naima Green
"Surfing expresses... a pure yearning for visceral, physical contact with the natural world".- Matt Warshaw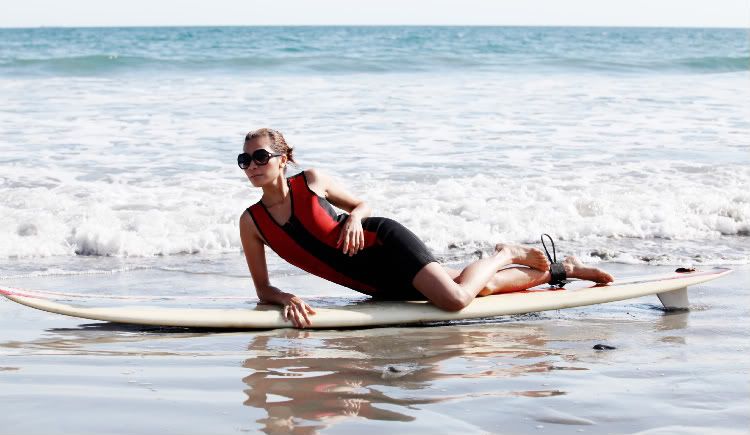 "Surfing is very much like making love. It always feels good, no matter how many times you've done it".- Paul Strauch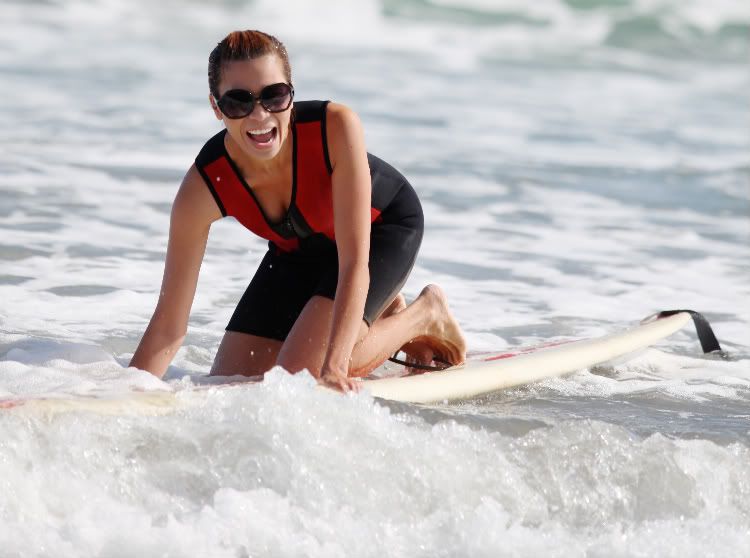 "Surfing, alone among sports, generates laughter at its very suggestion, and this is because it turns not a skill into an art, but an inexplicable and useless urge into a vital way of life".- Matt Warshaw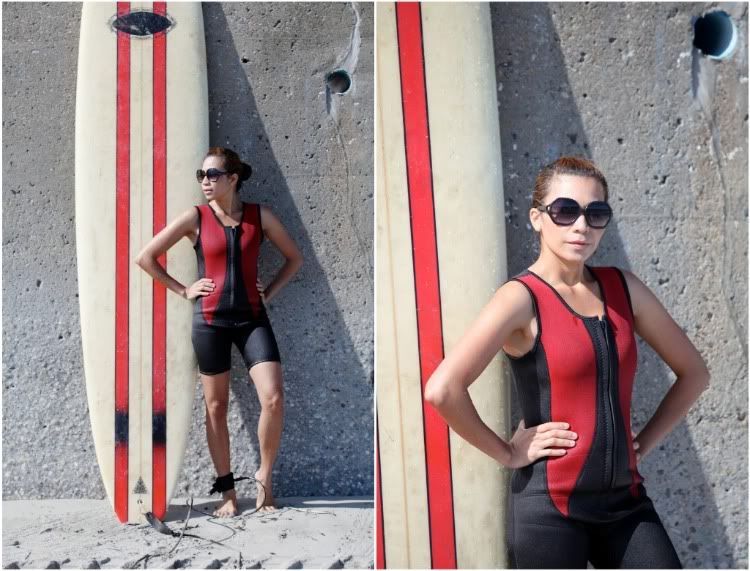 "It's all about where your mind's at".- Kelly Slater
"Surfing is for life".- Bruce Jenkins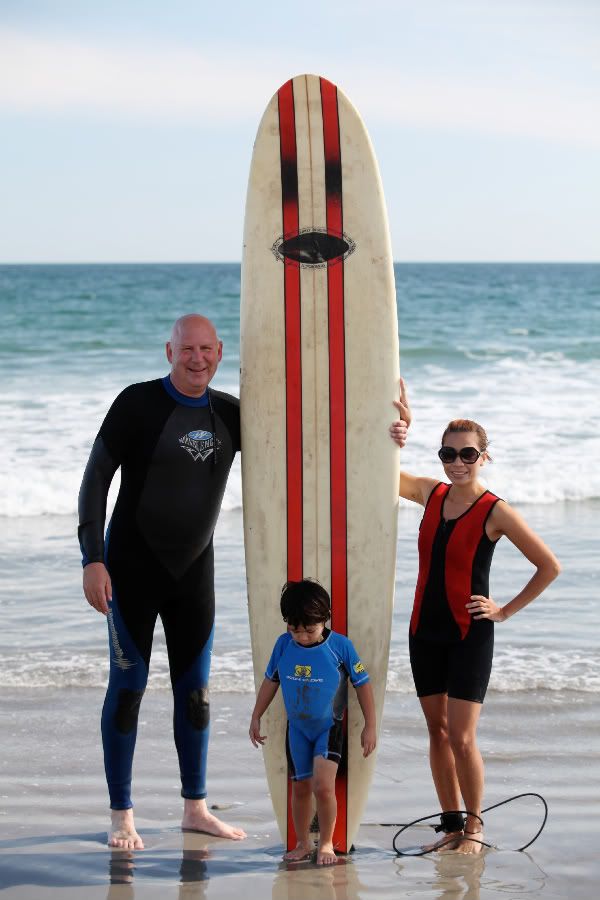 My first surfing experience was splendid! It's another great activity I have discovered to bond with my family. I associate life is like a wave, life is like when you are surfing. I may hit road bumps, life may seems gets harder but I will always stand tall and will always be, with perseverance and motivation anything is possible.- Mr.Freddy's Mom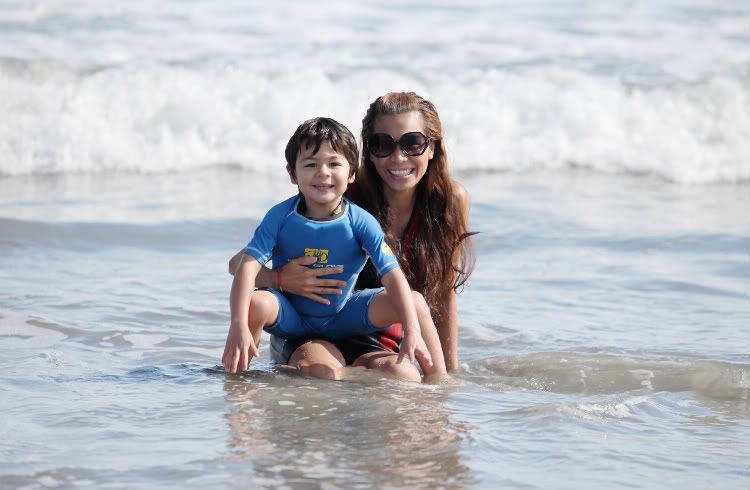 Thank you so much again for visiting our blog! Hello to all our new followers... thank you for all your support and lovely comments! I am on my way to follow you back, just have a little patience I'm constantly juggling time between motherhood and household chores. You mean so much to us, I do follow back. Have a blessed day everyone!