My makeup palette. My life is like a box of makeup at the moment... so colorful and beautiful!
I'm not into eyeshadows so I never wear them. I don't know why but I found it awkward on me as I feel I outthrust. I only like to see eyeshadow on others. They pulled that look off better than I am. While Mr.Freddy was sound asleep, I played around my make up palette and came up with this look. I was amazed how makeup could change my look.
By the way, Mr.Freddy is really a handful. Taking care of him requires lots of patience. Look, what he did with the diaper rash cream after I got him out of the bath! I was looking for his clothes in the closet and when I came back I was surprised to see diaper rash cream on his forehead, chin and stomach pretending it was shaving cream because he sees his dad shaving! I had mixed emotions... I didn't know if I would get upset (I always try not to be get mad at a 3 year old) but he looked somewhat funny with all this cream so I told him never do that again! And of course, that lead to another bathe again!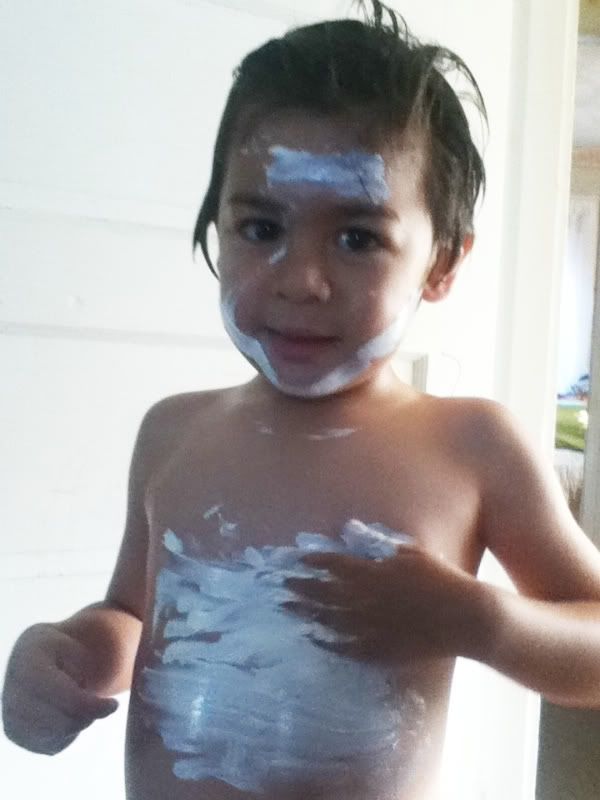 Thank you for visiting our blog! Have a great day every one!
(First and last photos taken by Ipod Touch camera)