Autumn 2007 in Maine, four eons ago, wearing camouflage outfit. This was before I wasn't pregnant.
Do you notice I've been posting old photos here? Like, they were taken a while back with no any child yet. It's entertaining to look back at old photos and their sweet memories, isn't it? Old photos showed how much different I looked and how I have changed.
Camouflage clothing has now become a fashion statement over the past decade. It is now made for all, children and adults, and any gender. You can also find camo cases for your electronic gadgets, accessories, lingeries, and even embellishments that give your house a fashionable appearance. However, in the past centuries camouflage is imperative in countries military operations.
The word ''camouflage'' itself simply allows a visible organism, person, or object to hide and mislead by blending with its environment. Camouflaging serves many functions.
In combat, the purpose of camouflage is to help soldiers defeat against the opponent. For animals, they use their powers of camouflage to protect themselves from predators or to catch for prey. Hunters also purposely wear camouflage clothing depending to the game they are hunting. An example is wearing a bright orange camouflage... this is a striking color for us humans, but it is known that large animals like deer see the orange as a dull color.
Just like in the remote areas of the Philippines and some other countries set laws that prohibit camouflage clothing from being worn by non-military members. These laws may be driven by the fear that a civilian might be mistaken by government armed forces for revolting, or vice versa and lead to the shooting .
Military-inspired looks are ''in'' again this Fall. So, we were marching this season with a camouflage shirts. I purchased them last year. The above picture with my camouflage shirt on, I don't know where I kept it no more. I remembered it was from Old Navy in kids' size.
Sharing you our photos at the beach! I hope you like them!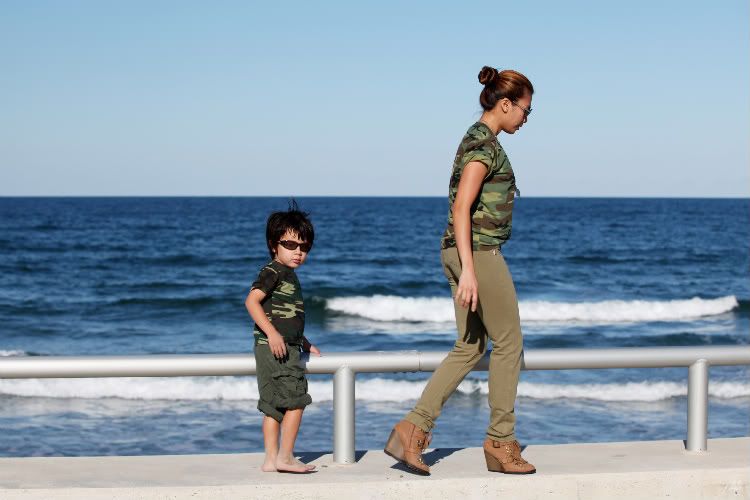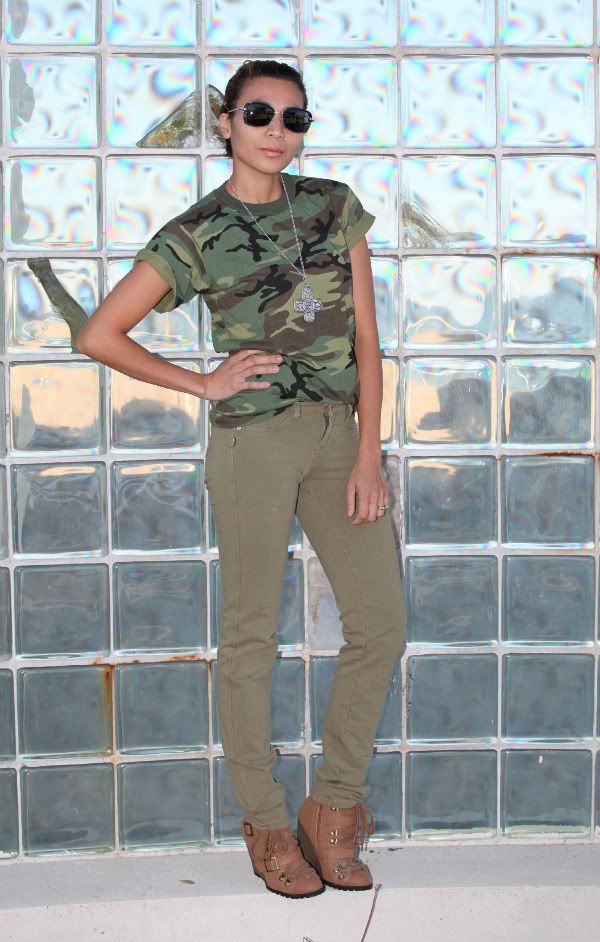 Our Swing Ride.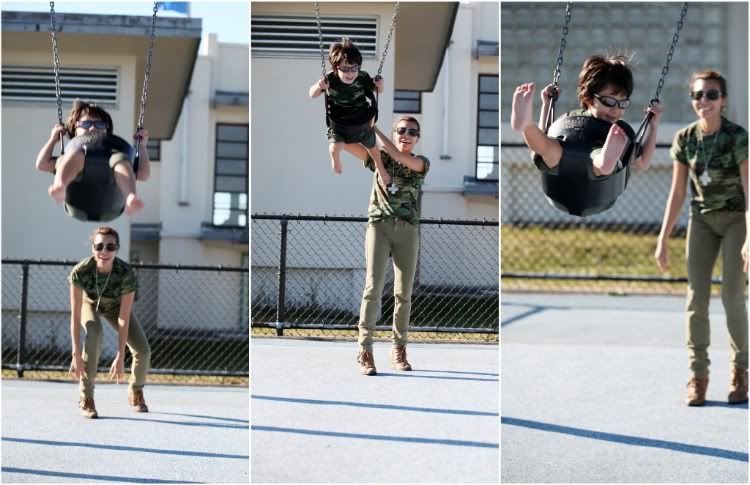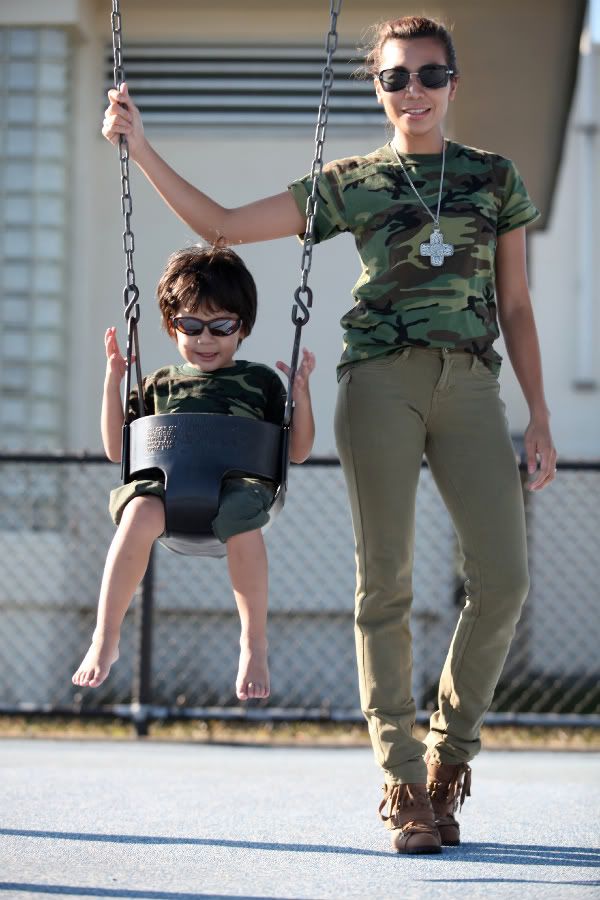 By the way, I would like to thank you all for your birthday greetings and wishes!
On my special day with the special person in my life singing Happy Birthday.